If you're ready to plan the best Halloween party on the block, then you have to think about what kind of Halloween food you want to serve. Halloween party treats are a must have at any Halloween party, classroom treat, or just for fun with your kids at home. Halloween desserts are especially sweet and spooky and are sure to surprise your guests (and maybe even spook them a little).
I'm not a huge fan of the gross and gory treat ideas for Halloween. But, I tend to stick with more of the sweet and creepy like my Harry Potter Broomsticks and Halloween Spider Donuts. But, I know so many people DO love the gory and gross, so this list has a little bit of everything for your Halloween bash. Whether you want to serve up something bloody or a cute Halloween treat, you'll find something here that will make your party goers smile.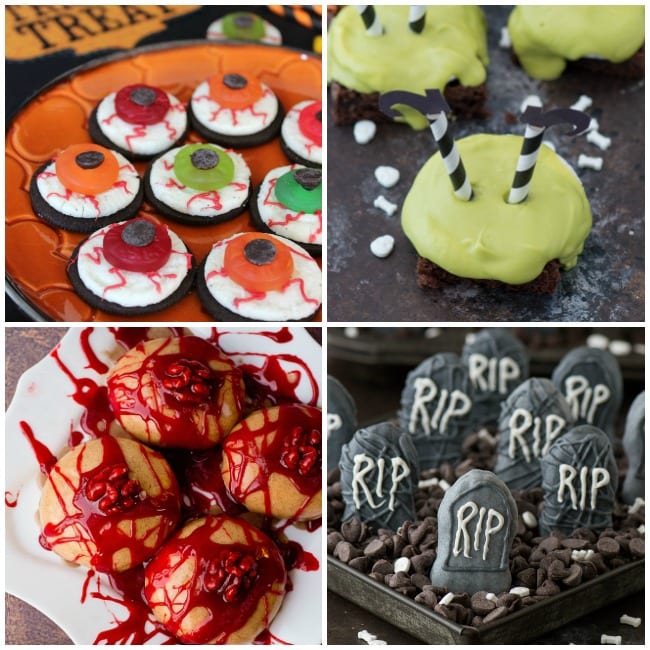 And, I know my kids would get a kick out of any of these Halloween party treat ideas! Especially because in years past, I haven't been super into Halloween. But, the older my kids get, the more I want to take part in the Halloween magic. Because Halloween is one of my kids' favorite holidays. And, what kid wouldn't want a ghost twinkie in their lunchbox in the week leading up to Halloween?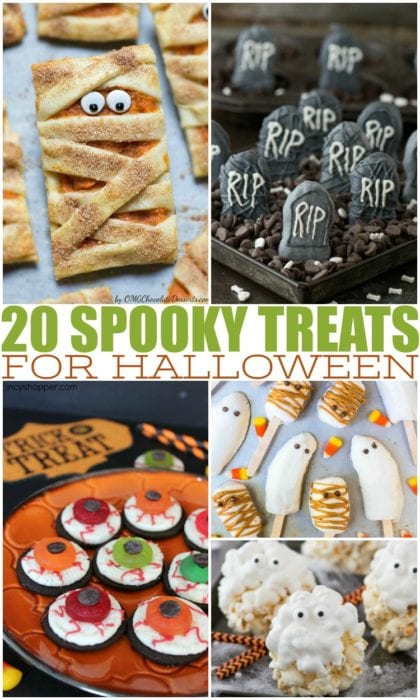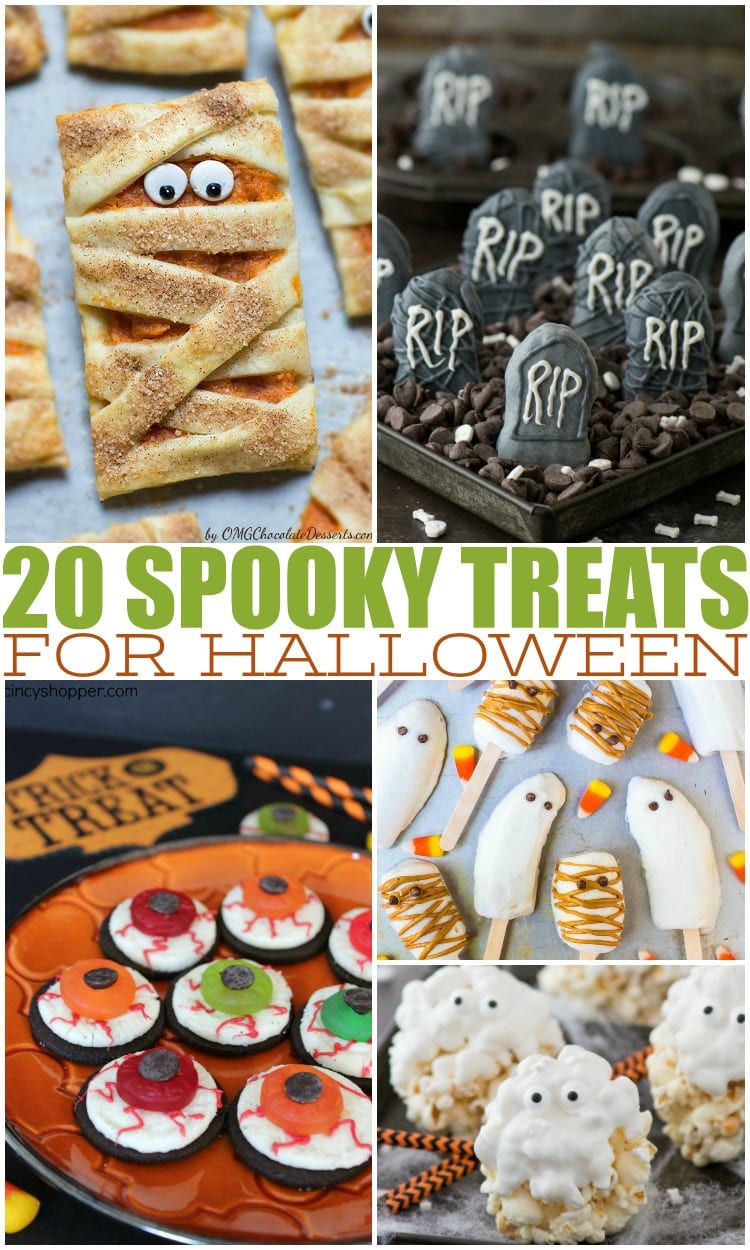 So, here are 20 of the Best Spooky Halloween Party Treat Ideas
Graveyard Chocolate Cheesecake Dip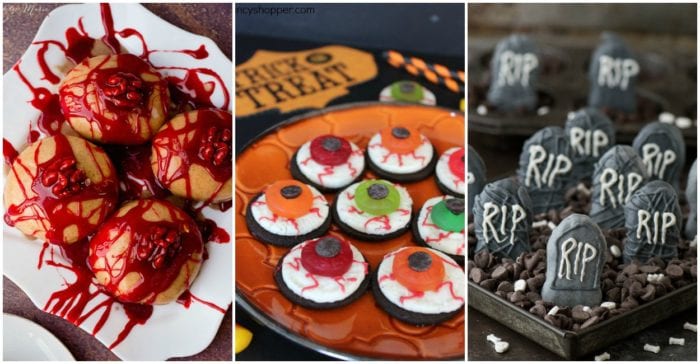 Monster Eyeball Krispie Treats
Which one of these Halloween party treats are you going to make and:
Check out these fun Halloween Party Ideas Too:
3 Fun & Fruity Costume Ideas for Tweens From Edible Arrangements
Find even more Halloween Treat Ideas Here: