These frosted sugar cookie bars are THE BEST sugar cookie bars and an absolute must try. Between the sweet sugar cookie and the sweet fun frosting and sprinkles, these are such a delicious sweet treat. Not to mention they are some perfect soft and chewy cookie bars – my favorite type of cookie. Just scroll down below to find the full pan sugar cookie recipe.
Personally… I LOVE sugar cookie bars. Heck, I love sugar cookies in general. I'm sure most of us do – unless you're some weird alien or something. They are the most fun of all the cookies due to the endless decorating possibilities. But these? They are seriously the best sugar cookie bars. They are some serious soft and chewy cookie bars and who doesn't love that?
These Sugar Cookie Bars Are So Versatile, Too
When it comes to the decorating, you could have some fun and play with different color and sprinkle combinations for the upcoming holidays. Imagine using some black frosting matched with halloween themed sprinkles for this pan sugar cookie recipe. Or even some brown frosting with thanksgiving sprinkles or red frosting paired with Christmas sprinkles.
Well… I think you get the idea. I could go on for all the different holidays.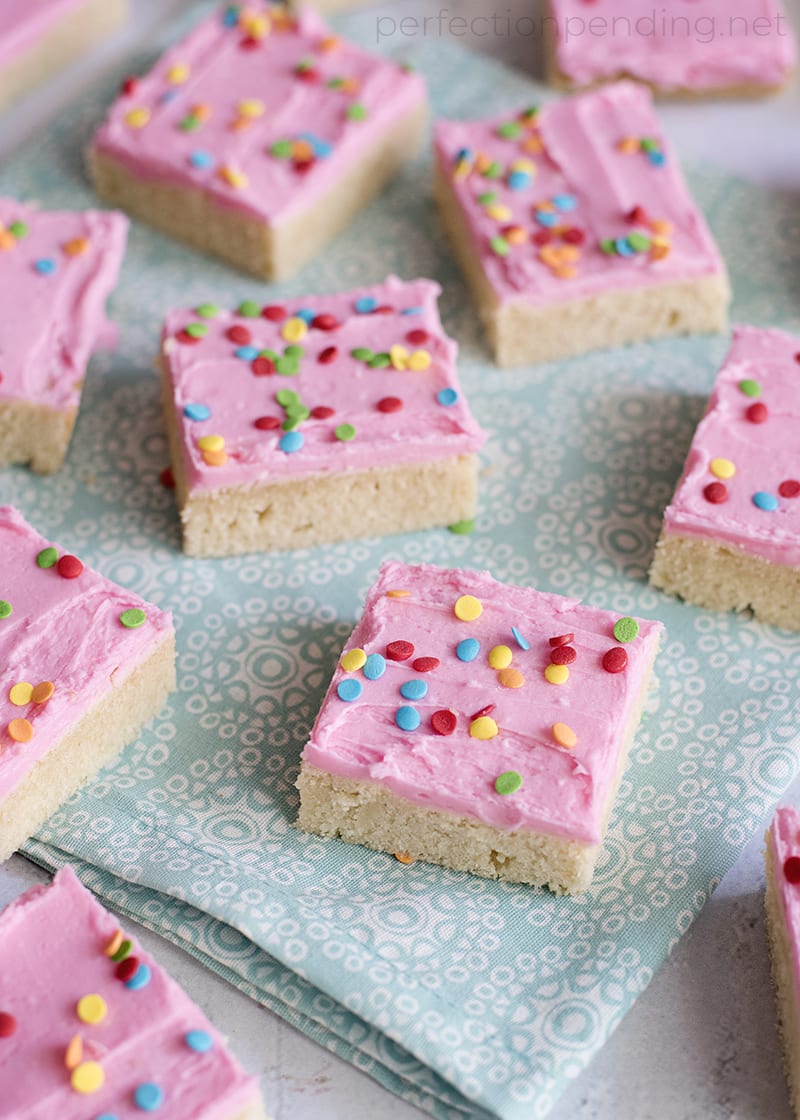 We recently tried these frosted sugar cookie bars and the whole family LOVED them!! They're so sweet, fun, and delicious – everyone was grabbing for seconds of these soft and chewy sugar cookie bars not long after the first bite. I wasn't kidding when I said they really are the best sugar cookie bars. If you're on the hunt for a good pan sugar cookie recipe – this is it!
Just scroll down below to get started making your own frosted sugar cookie bars!
Ingredients needed for frosted sugar cookie bars:
1 1/2 cups unsalted butter, softened
2 cups granulated sugar
4 large eggs
1 teaspoon vanilla extract
1 teaspoon almond extract
5 cups all purpose flour
1 1/2 teaspoon salt
1/2 teaspoon baking powder
Frosting:
1/2 cup unsalted butter, softened
4 cups powdered sugar
5-6 tablespoons heavy cream
food coloring of choice, optional
sprinkles or decorations
Directions to make frosted sugar cookie bars:
First, gather up all your ingredients to make it easier in the kitchen! Once you've done that, preheat the oven to 350 degrees and prepare a 17 x 12 cookie sheet with non-stick cooking spray.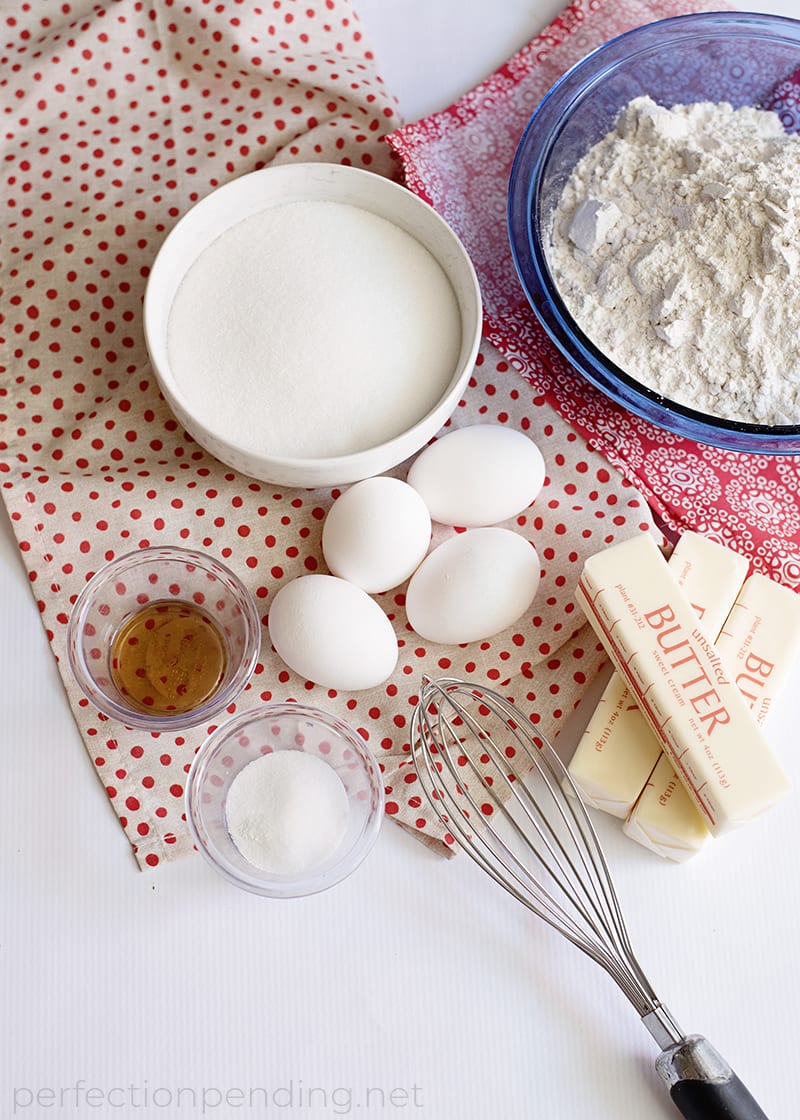 In a large bowl, cream the butter and sugar until creamy and then add in the eggs, vanilla and almond extracts, and mix well until combined. Then, in another small bowl, mix the flour, salt, and baking powder together and then slowly add the dry ingredients while mixing. Continue mixing until the dough has been mixed well.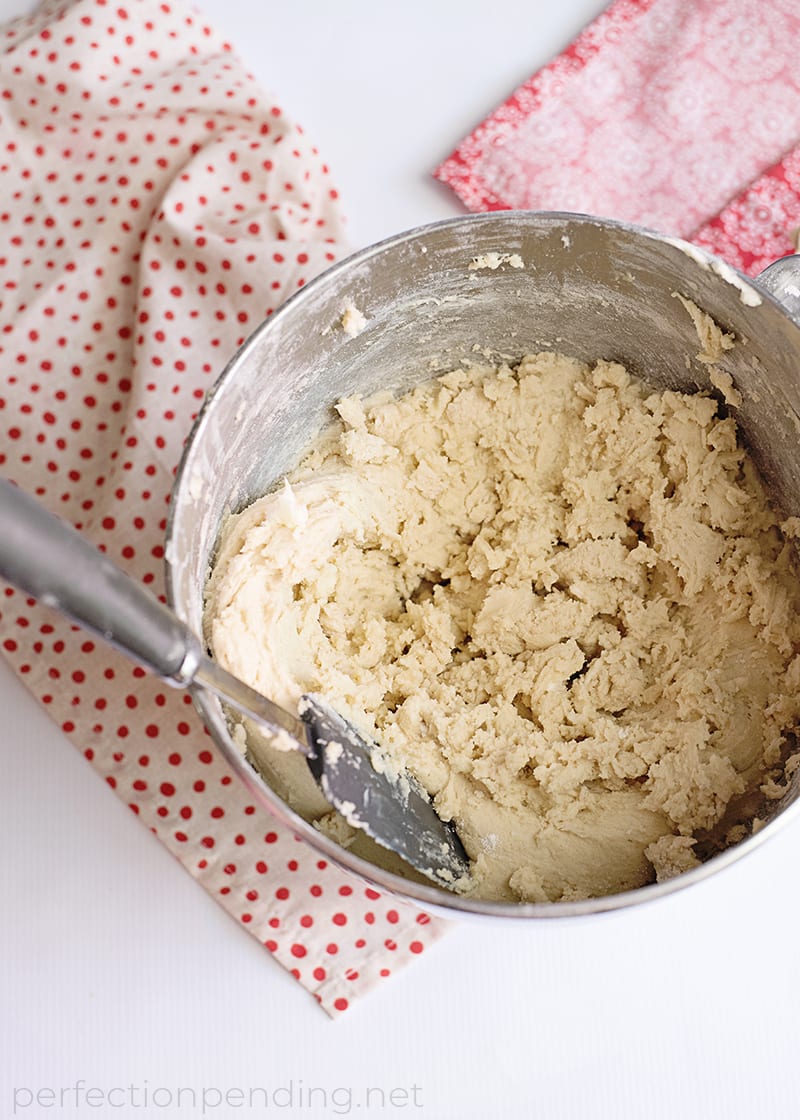 Press the cookie dough evenly into the prepared cookie sheet and bake for 15-20 minutes, or until the edges start to brown. Allow the cookie bars to cool completely prior to cutting or frosting.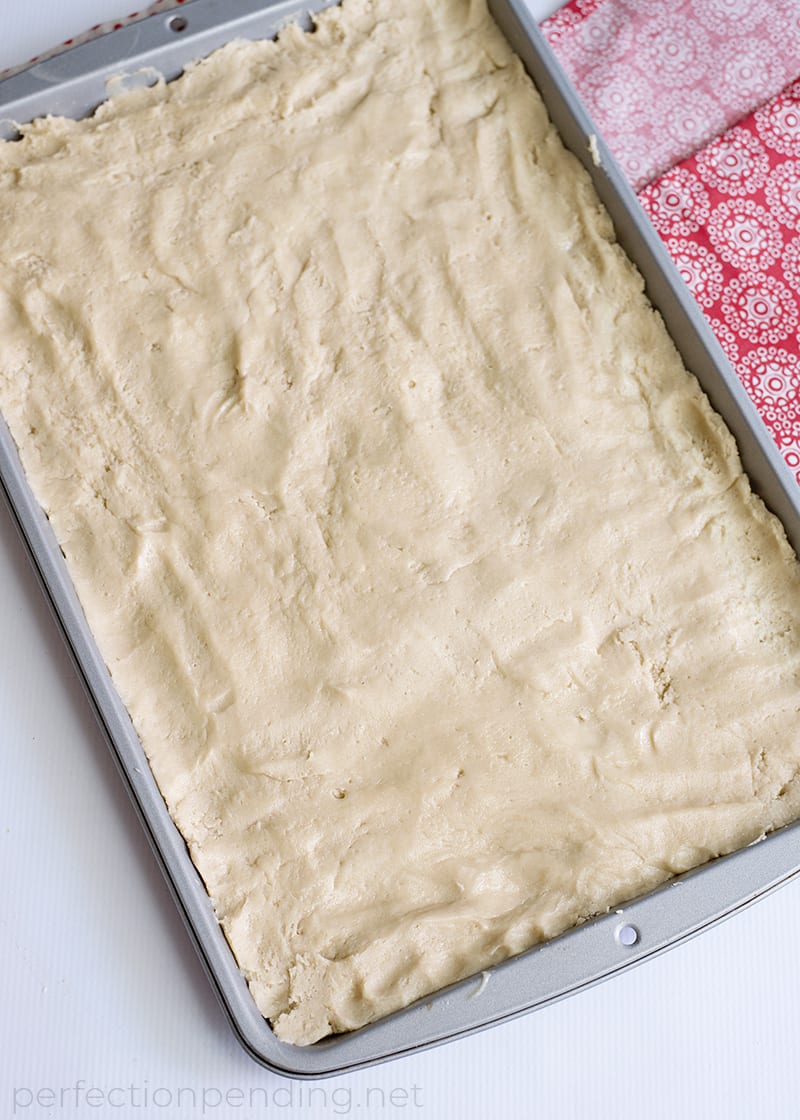 Now, it's time to make the frosting! In a large bowl, cream the butter and slowly add in the powdered sugar. Then, slowly add in the heavy cream 1 tablespoon at a time until you reach the desired spreadable consistency and add the food coloring and mix well. Frost the cookie bars and decorate with your sprinkles and store in a covered container on the counter.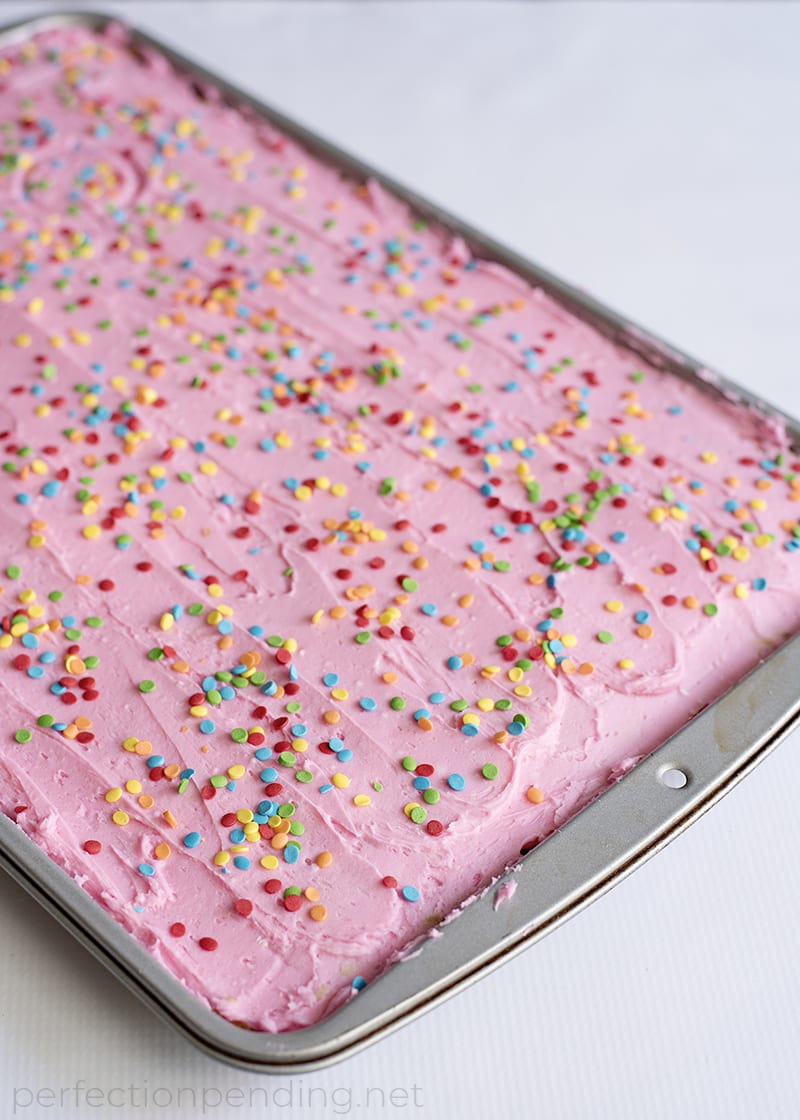 Serve and enjoy!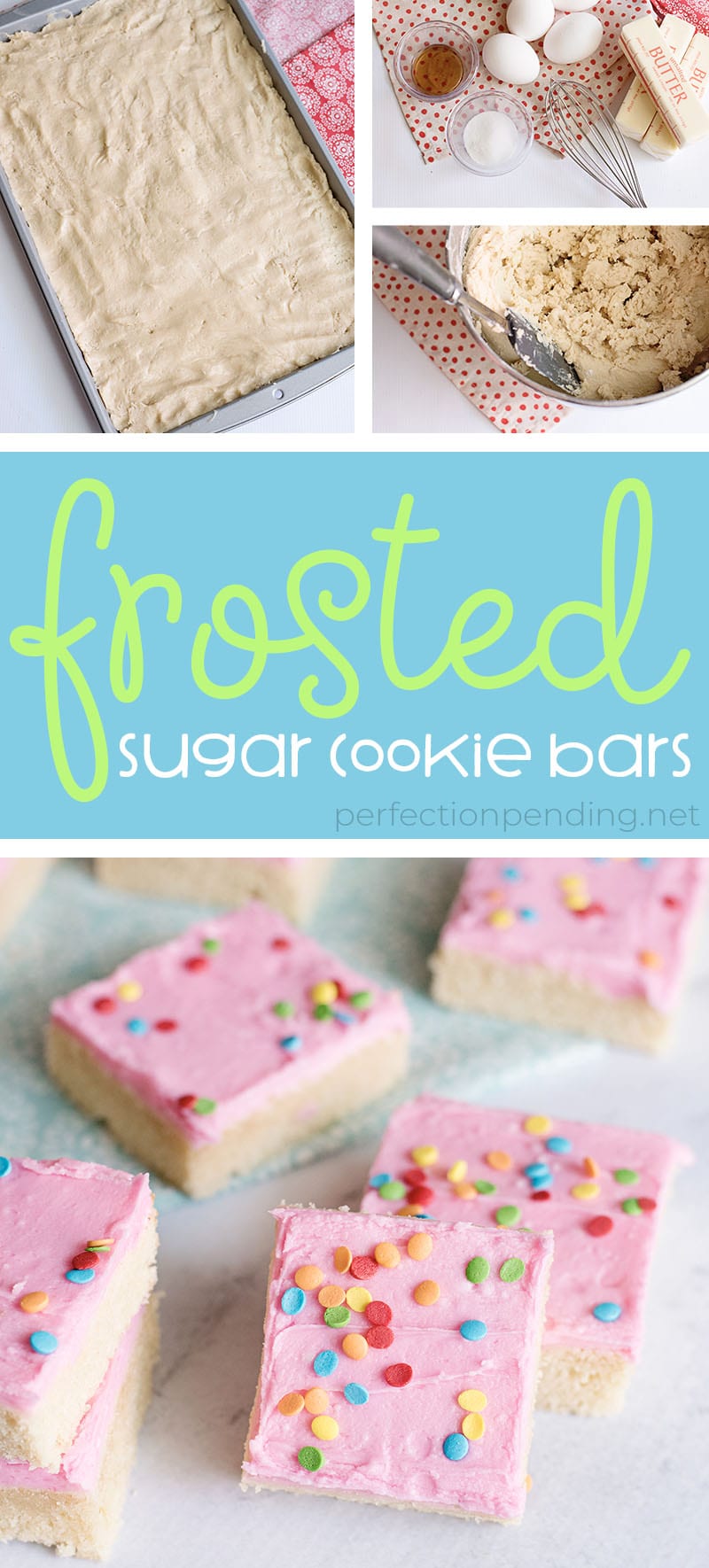 [mpprecipe-recipe:41]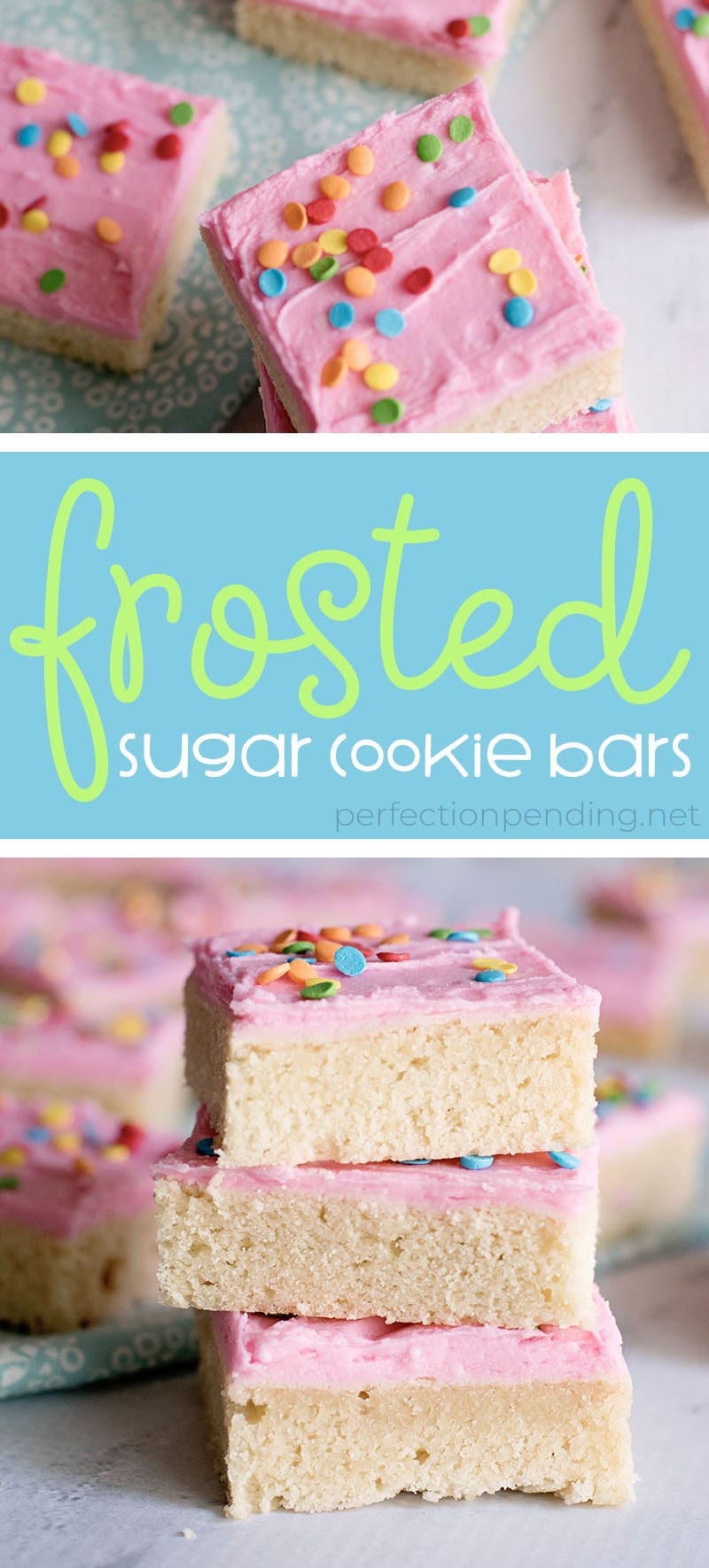 If you loved these frosted sugar cookie bars, you'll love these hazelnut shortbread cookies!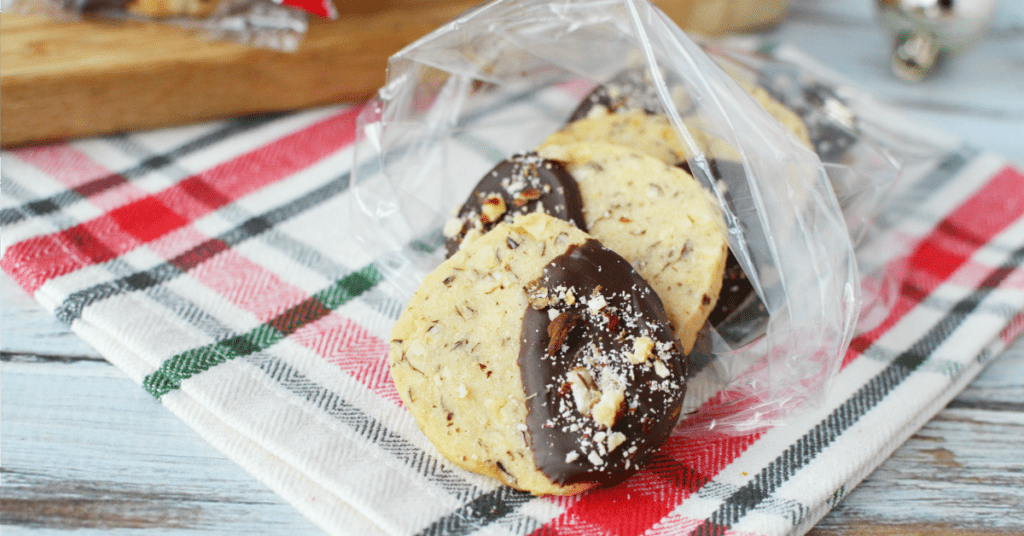 Or how about this best ever homemade fudge icing?