This post is sponsored by Adobe Scan. Recipe and all other opinions are my own. See my full privacy and disclosures here.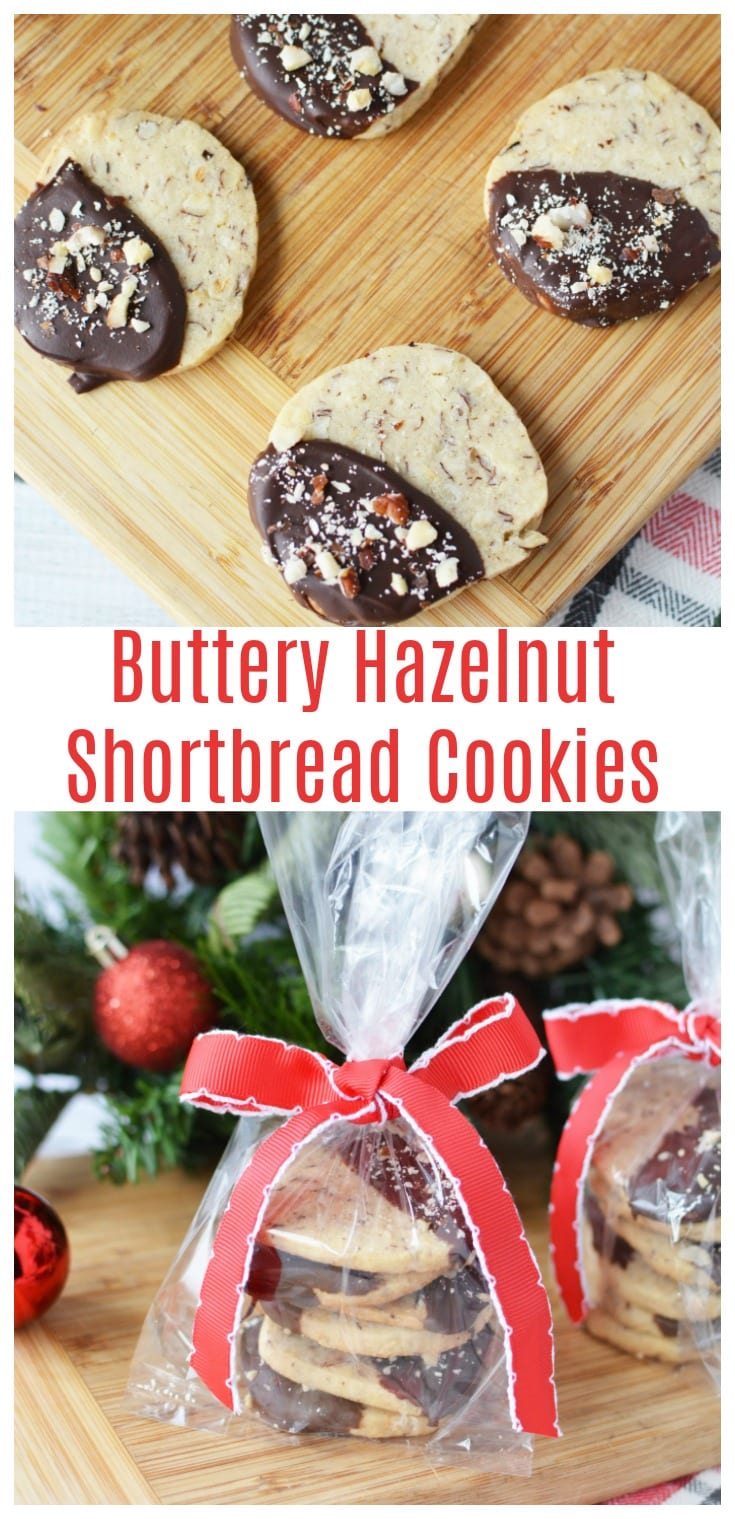 I don't know about you, but one of my favorite traditions is to make a treat for neighbors and deliver them during the holidays. My neighbors do a lot for me too (I'm the neighbor that's always borrowing something), so it's always fun to think of a new neighbor gift idea every year. These Hazelnut Shortbread Cookies are EXACTLY the cookie you want to bring this year. Trust me. They are crunchy, and buttery, and perfect with a hot cup of coffee or cocoa.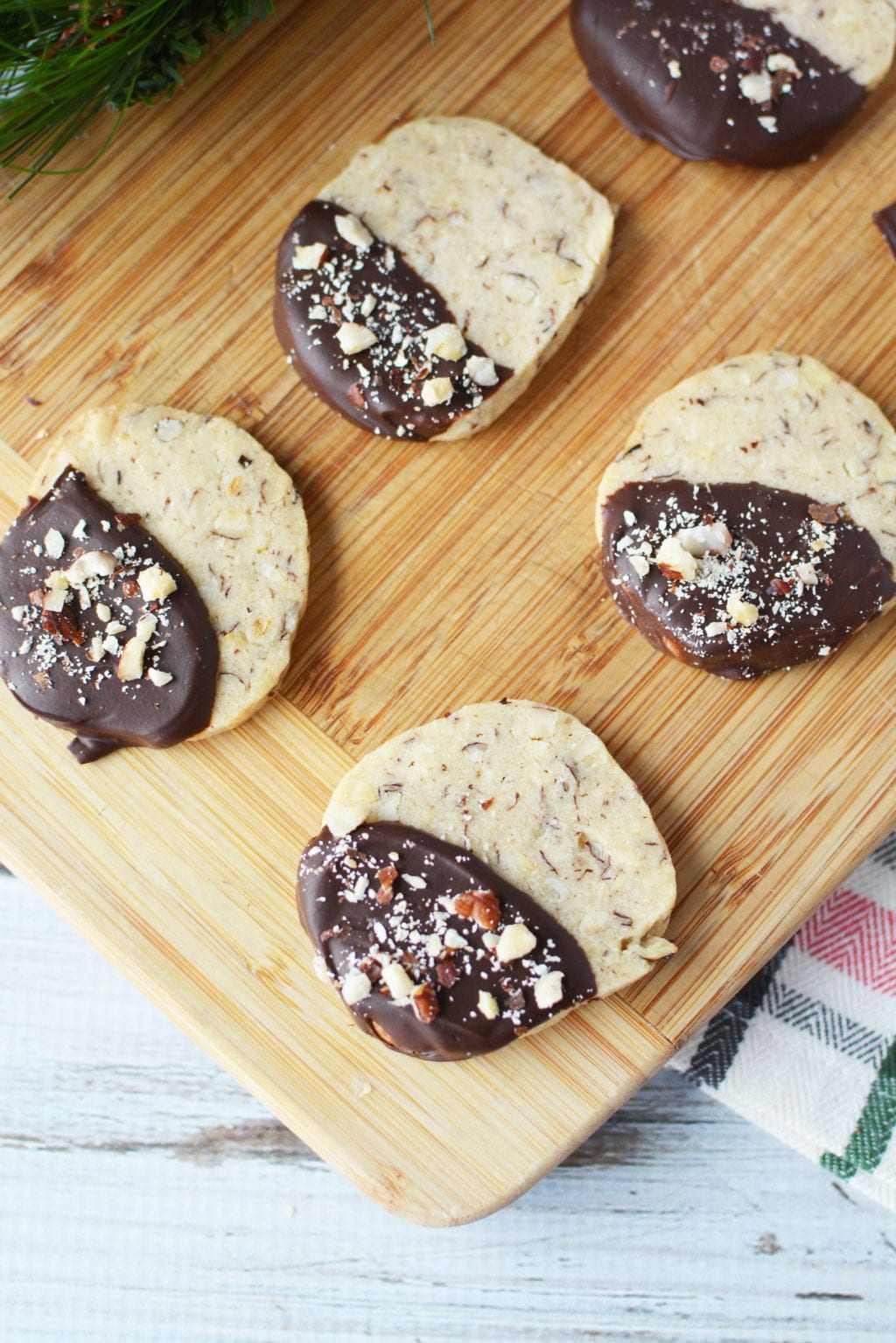 While I like wrapping them up and making them cute, I thought that this year, it would be fun to include the recipe with the cookie too. How many times do you eat a treat and WISH that you had the recipe only to text your friend later and say, "can you send me that!?" I know I do all the time.
That's why I'm so excited about
Adobe Scan
, a new FREE app for iPhone and Android that will make sharing recipes like this one a BREEZE.
Here's why it's so awesome:
It turns your phone or tablet into a smart scanning tool and makes it easy to create digital documents – like a recipe book – from anywhere. With Adobe Scan you can…
Scan anything in a snap – Hold the device over whatever you want to scan— notecards, cook books, magazines. Adobe Scan automatically finds the edges of your document, then captures and cleans the image with advanced image processing technology. No more do-overs of wonky scans! And there's no limit to the number of pages you scan (not the case with other free apps). So, when that neighbor texts you for the recipe, you can snap it, and send it right over in PDF format!
Get text you can work with – Scan automatically converts printed text to digital text so you can amend a recipe anyway you wish, and of course, any images will be brilliantly captured.
Organize and share recipes as PDF's – Scans are automatically converted into smart PDFs available in Adobe Document Cloud, where they're easy to edit, search, and share from anywhere.
See for yourself – Check out Adobe Scan's how-to video to see exactly how it works!
So, when you're sharing your Hazelnut Shortbread Cookies this year, think about sending a beautiful copy of the recipe along with your treat. And, you can do that SO easily with Adobe Scan. You can also make a beautiful hand written recipe card, and simply scan it with Adobe Scan, and print out multiple copies so it looks personalized for everyone on your list. Go ahead and try it out. You can download Adobe Scan on iTunes or Google Play.

NOW For the Hazelnut Shortbread cookies that your neighbors are going to flip for.
[mpprecipe-recipe:31]
Hazelnut Shortbread Cookies
Ingredients:
1/2 cup butter, softened
1/4 cup white sugar
1 tablespoon honey
1 teaspoon vanilla
1 cup flour
2/3 cups chopped hazelnuts, divided
1/2 cup chocolate chips
Directions:
Cream butter and sugar in a mixing bowl with a mixer until fluffy, about 3-5 minutes.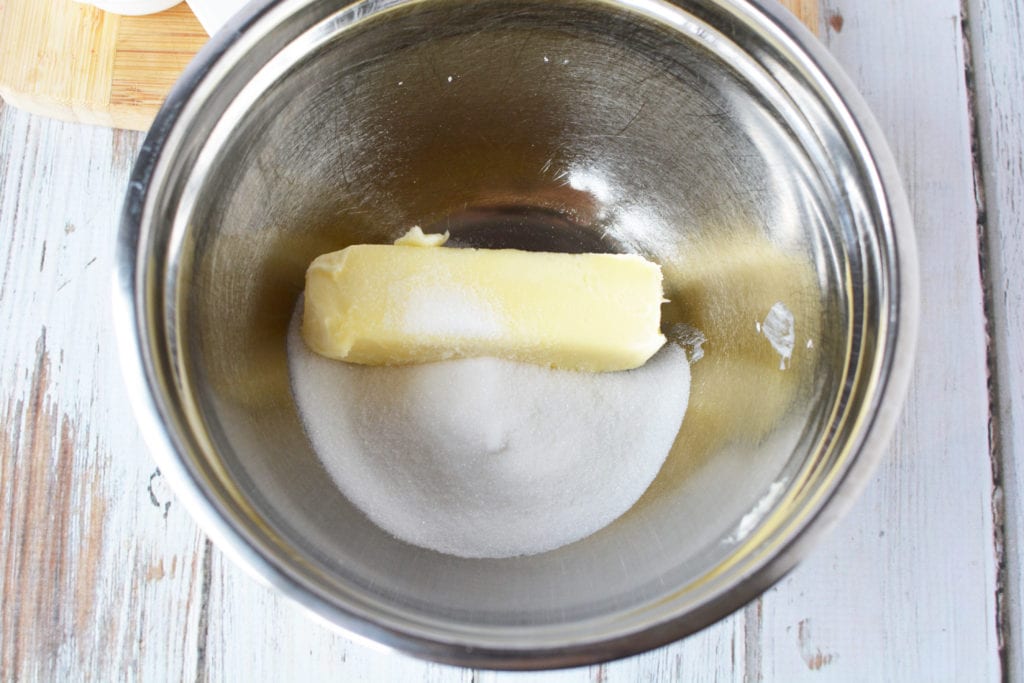 Add honey and vanilla and beat well.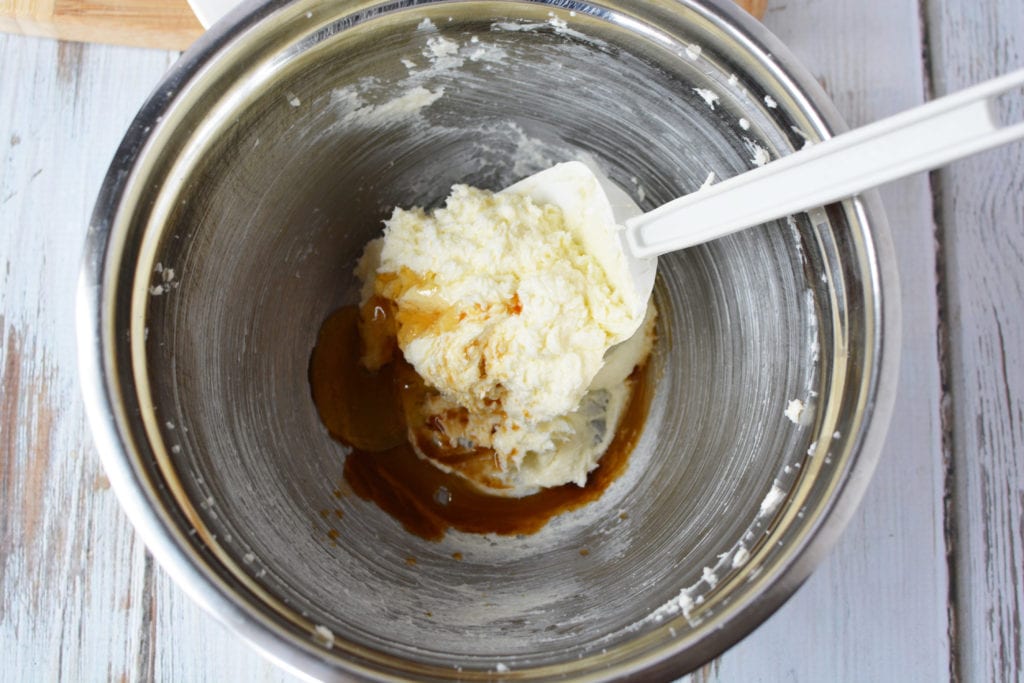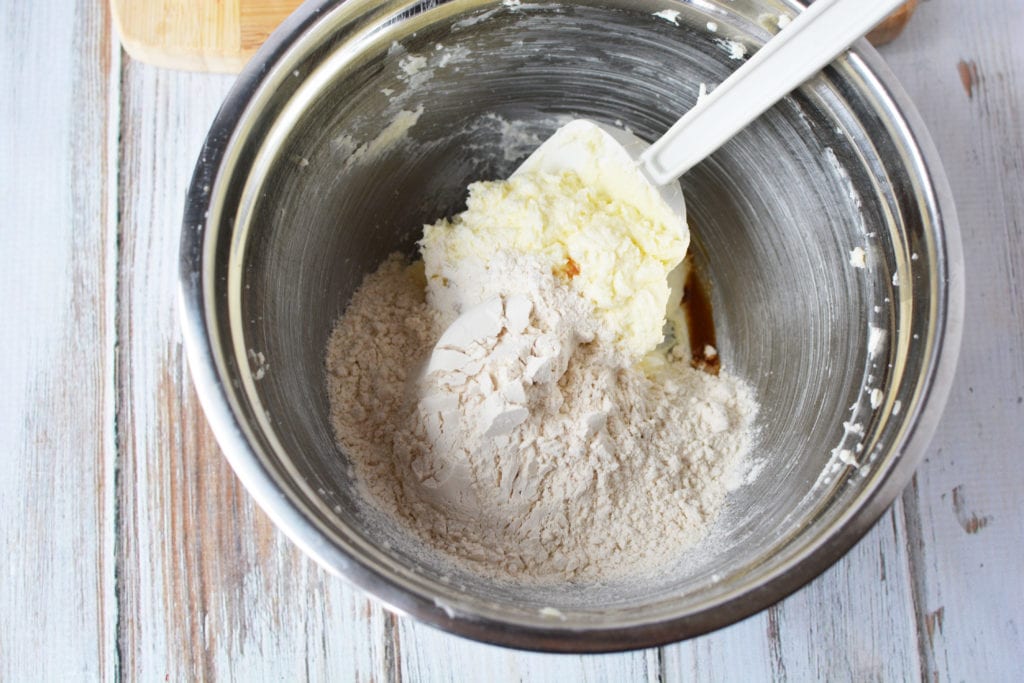 Add flour and beat just until combined. Set aside 2 tablespoons chopped hazelnuts. Fold in remaining hazelnuts.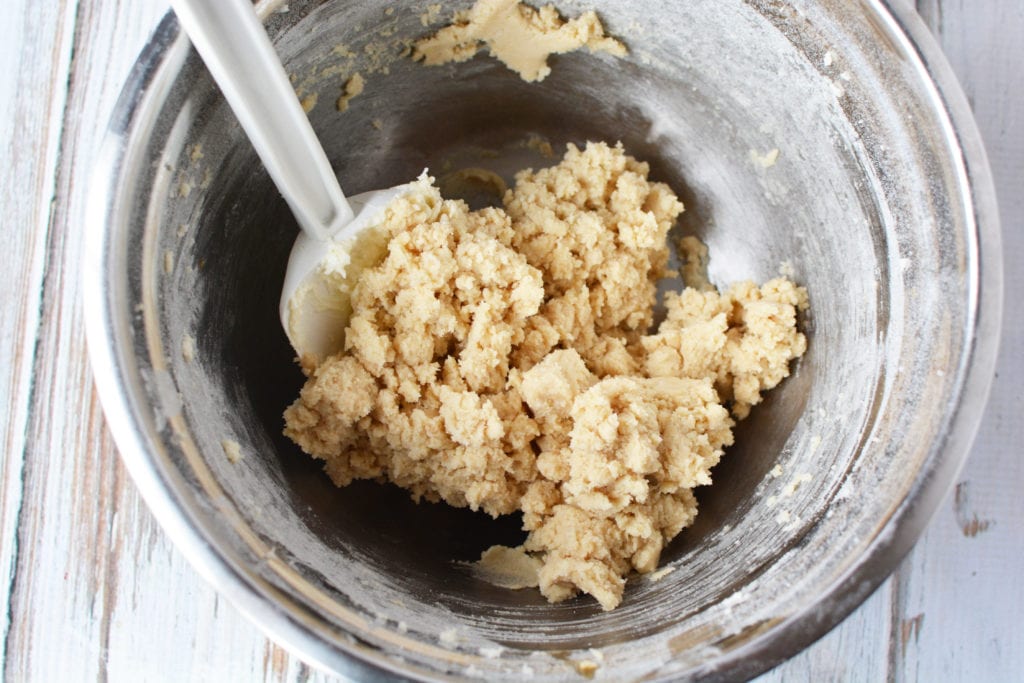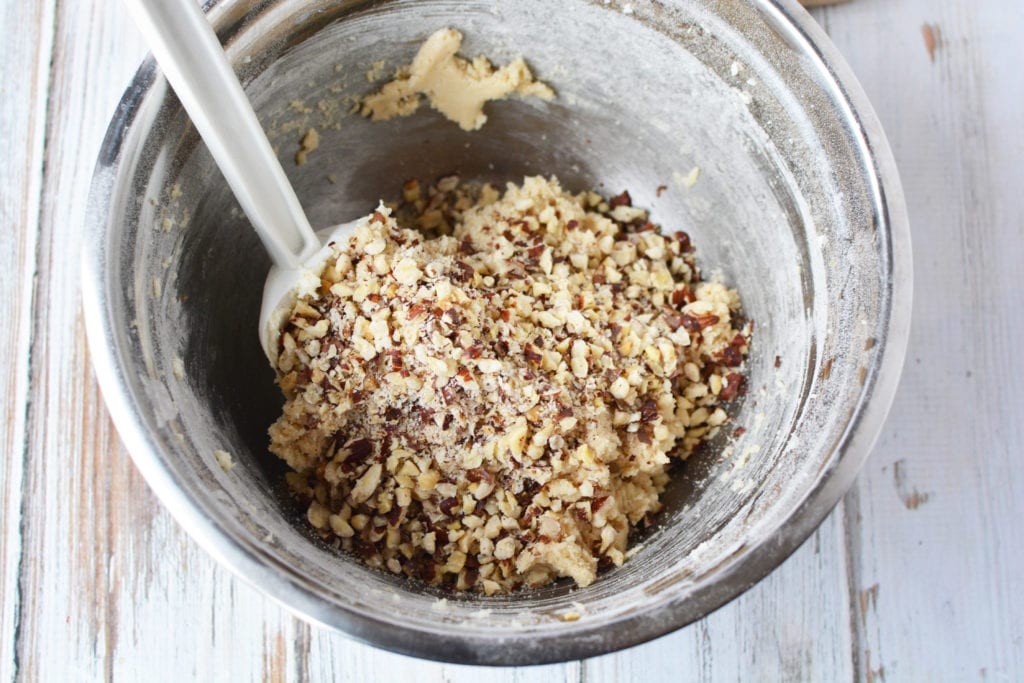 Shape dough into a log about 2″ in diameter. Wrap tightly with wax paper and refrigerate for 2 hours or overnight.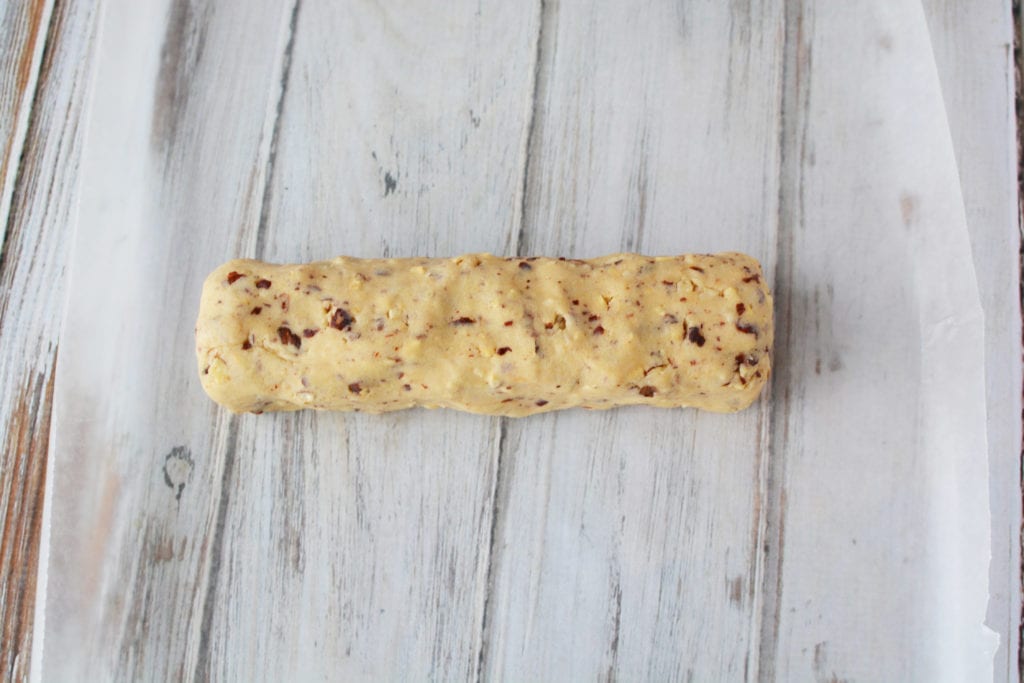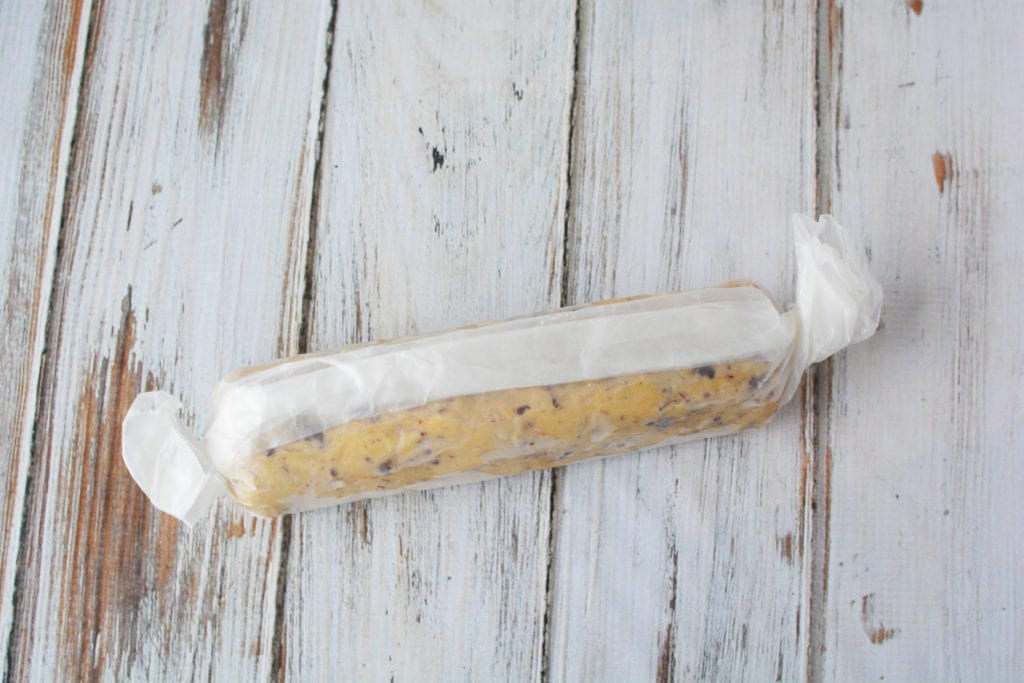 Preheat oven to 325 and line a baking sheet with parchment paper. Unwrap dough and slice into 1/4″ slices. Place 2″ apart onto prepared baking sheet. Bake for 14-16 minutes or until edges just begin to brown.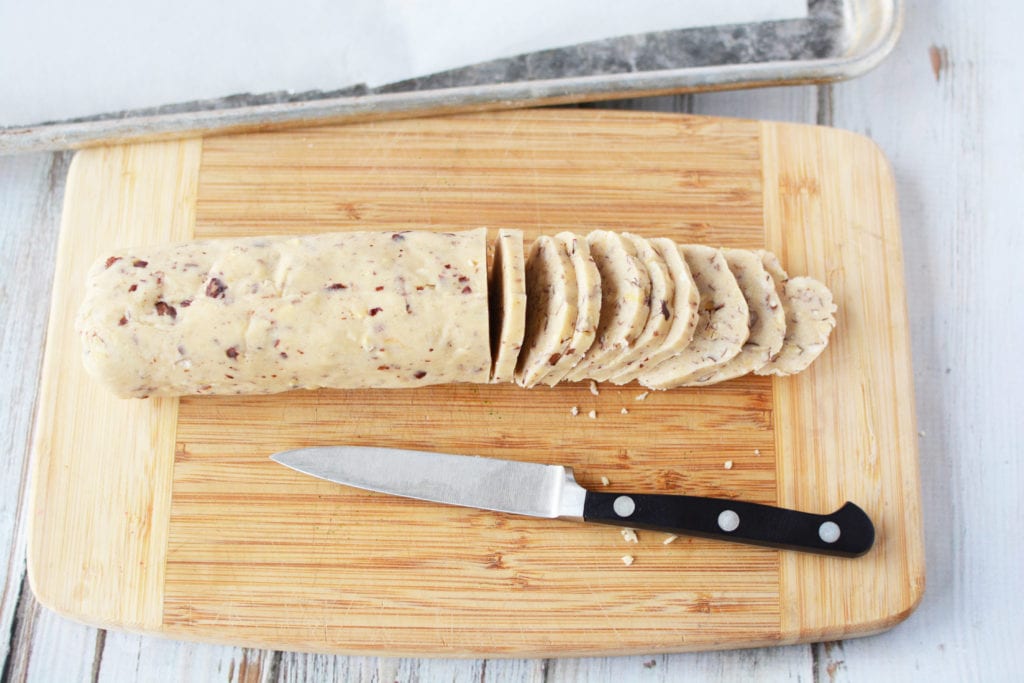 Cool completely before dipping in chocolate. Microwave chocolate chips for 1 minute on 50% power, stirring every 30 seconds until completely melted. Dip cookie into chocolate and wipe the side clean on the edge of the dish. Place onto a flat surface lined with wax paper. Sprinkle with reserved hazelnuts.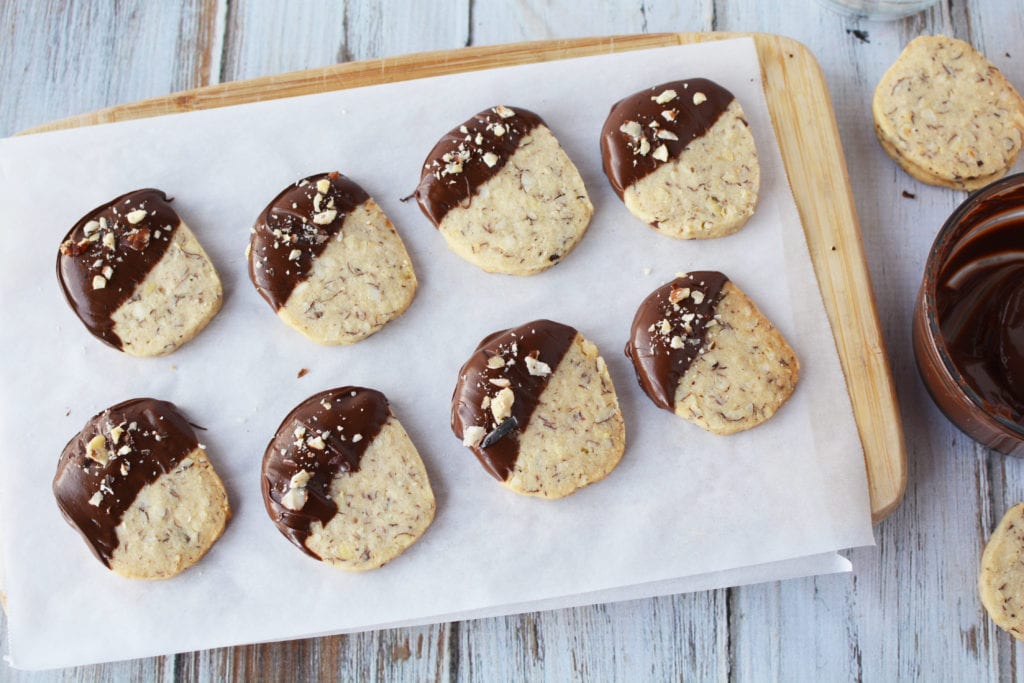 Refrigerate cookies for about 30 minutes to harden.
I wrapped my cookies in cellophane and placed a pretty red ribbon on them to make them festive. I love how they turned out!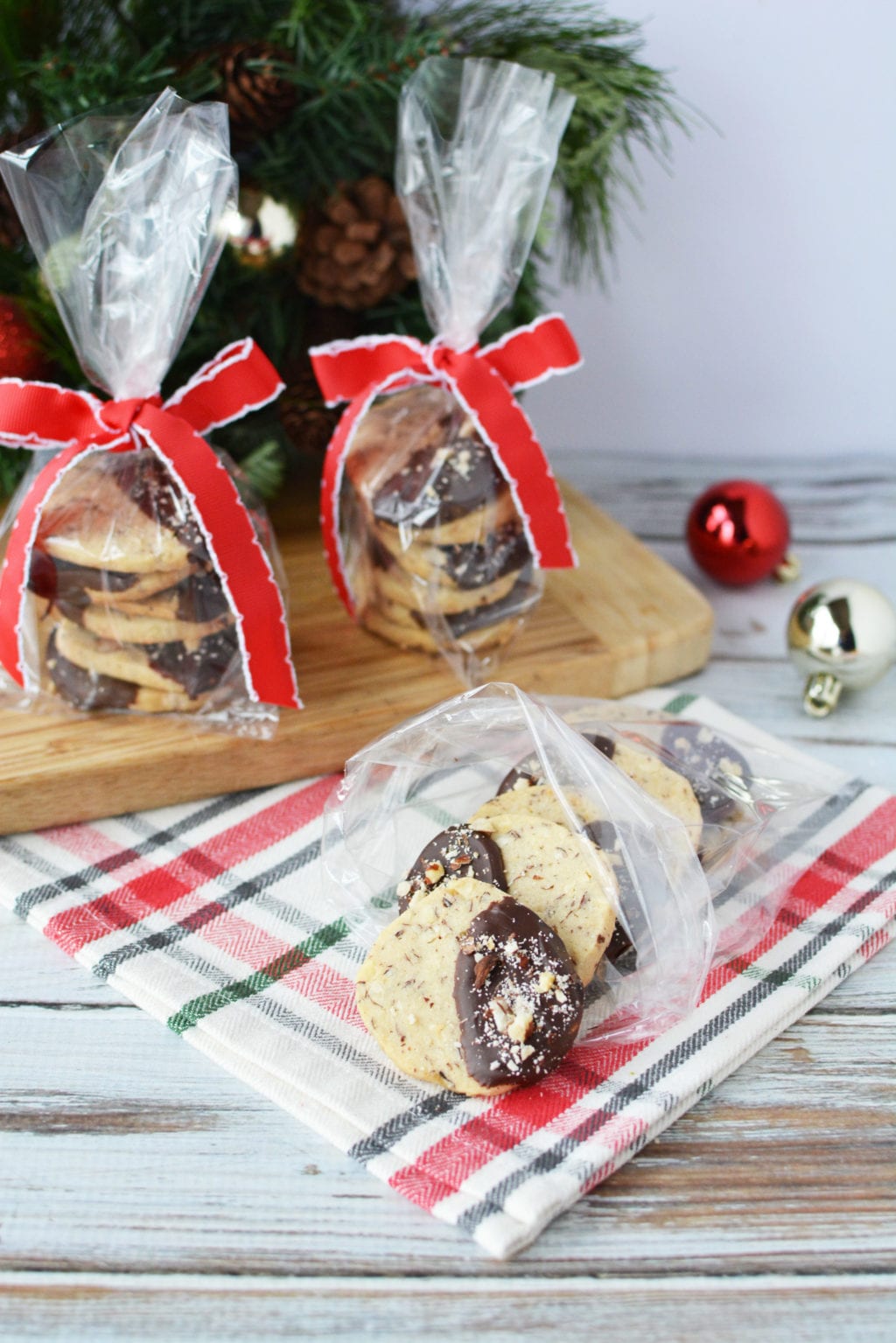 And don't forget to check out
Adobe Scan
to send all your neighbors a copy of this recipe that they're for SURE going to want a copy of.