These Easy Oreo Thanksgiving Turkey Cookies are the perfect Thanksgiving activity for kids to balance the fun of Thanksgiving with the importance of remembering our blessings. They make the perfect treat for the kids' table at Thanksgiving too!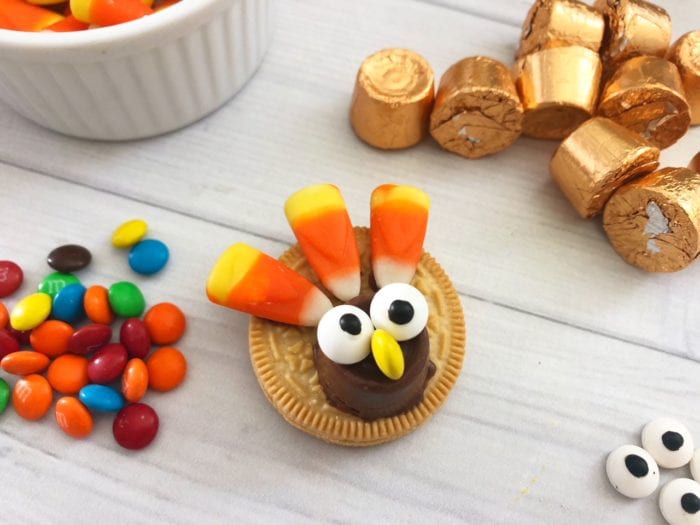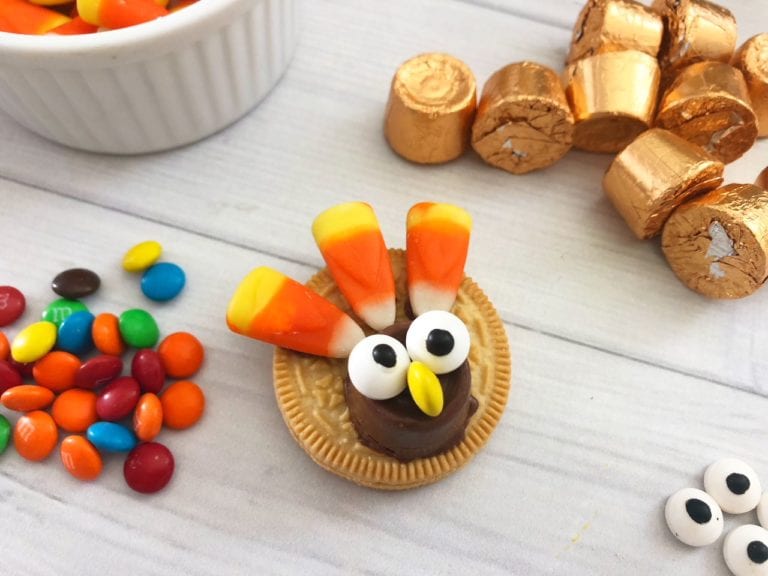 This week I had to break out my scarves and sweaters and it made me so happy. Not to mention I also got my kiddos working on their Halloween costume ideas. But, I know that October will be over before I know it, and we'll be thinking about Thanksgiving and I thought it would be fun to share theses Easy Oreo Thanksgiving Turkey Cookies.
Sometimes I think it's hard to think of fun ideas for Thanksgiving because Halloween is full of so many fun treat ideas, party ideas, and fun costumes. So, afterward, it's nice to focus on one of my favorite holidays – Thanksgiving. I love it because it can help us remember what we are grateful for right before the busy seasons of Christmas hits us.
Thanksgiving is like a nice little break before the chaos
But, I struggle sometimes with trying to get ideas to make the kids interested. I think it's more important for my kiddos to learn gratitude than anything, but I think these oreo thanksgiving turkey cookies are a great way to balance the seriousness of remembering our blessings along with the fun of a Thanksgiving activity that kids can do.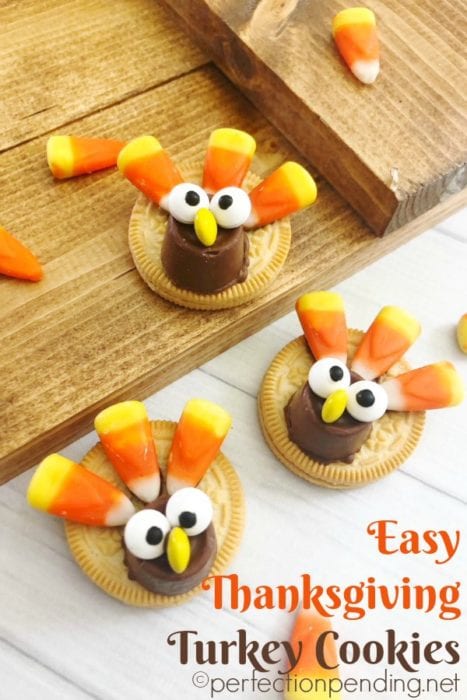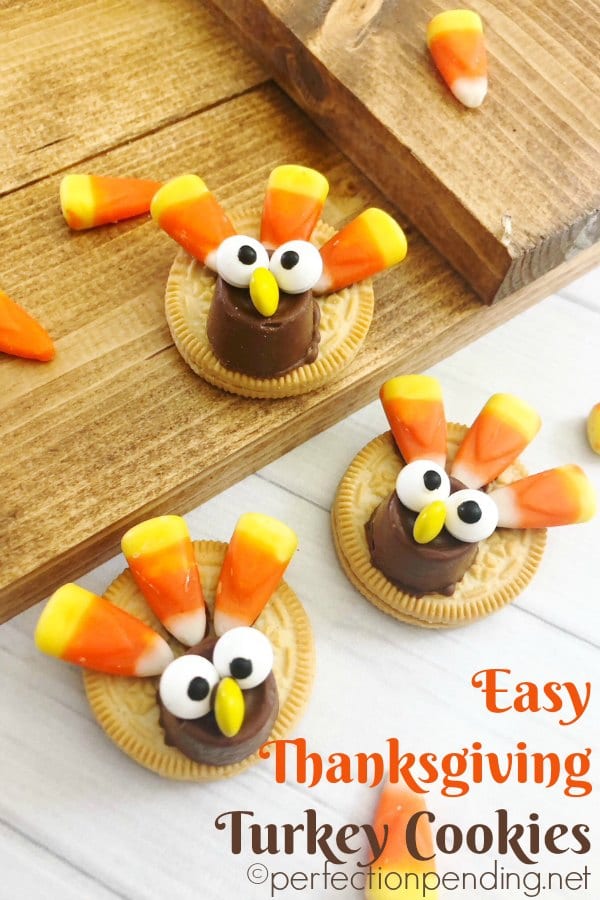 The best part is these are SO simple. If I can do them – you can do them.
Kids will totally love these Thanksgiving Turkey Cookies
So here's what you'll need: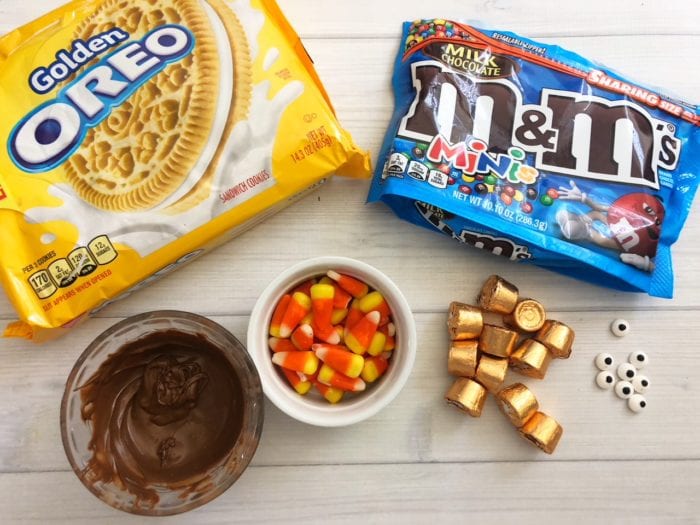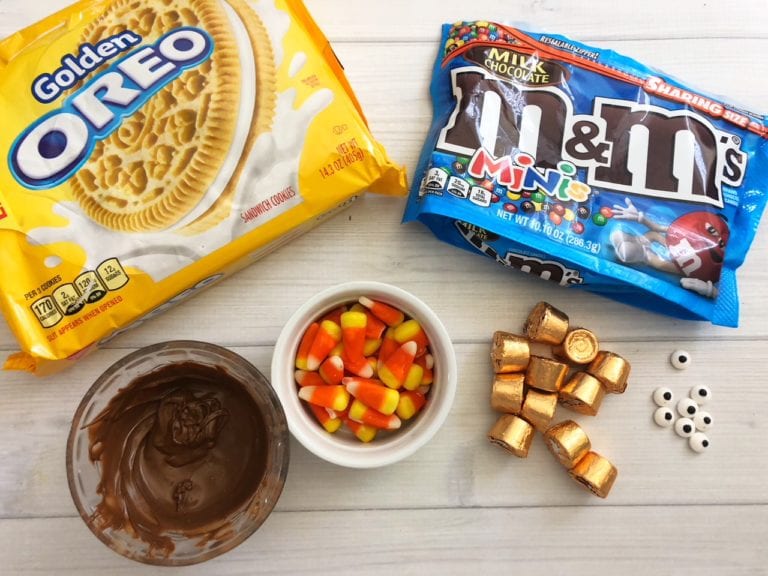 Ingredients for Thanksgiving Turkey Cookies:
Golden Oreos
Rolos
Candy corn
Candy eyes
Miniature M&M's
1 cup cocoa candy melts
parchment paper
Directions for Thanksgiving Turkey Cookies
1. In a small microwave safe bowl, heat 1 cup of candy melts on 50% power for 2-3 minutes, stirring every 30 seconds until melted.
2. Lay out the Oreos on a piece of parchment paper.
3. Unwrap your Rolo candies and use your melted chocolate to stick a Rolo onto the bottom of each Oreo.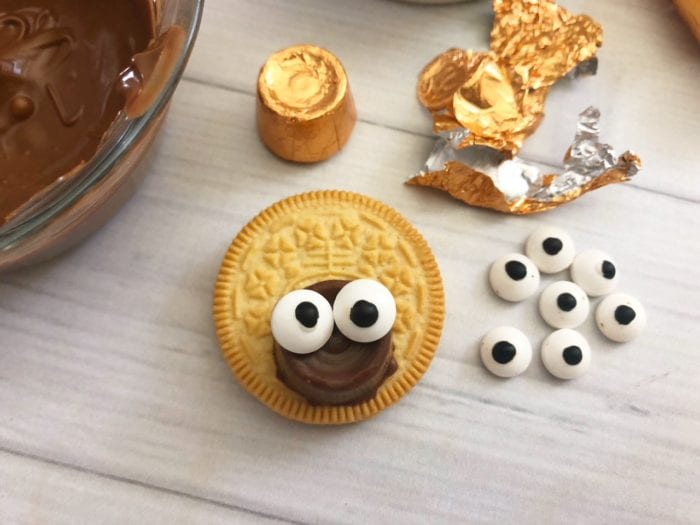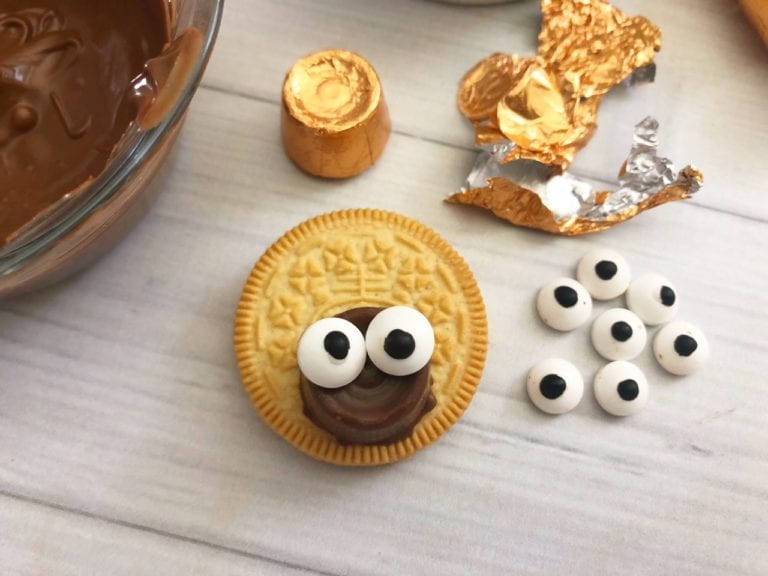 4. Now use your chocolate to stick two eyes and a yellow M&M on its side under the eyes on top of your Rolo.
5. Use your chocolate again to stick three candy corn pieces onto the top of your Oreos above the Rolo.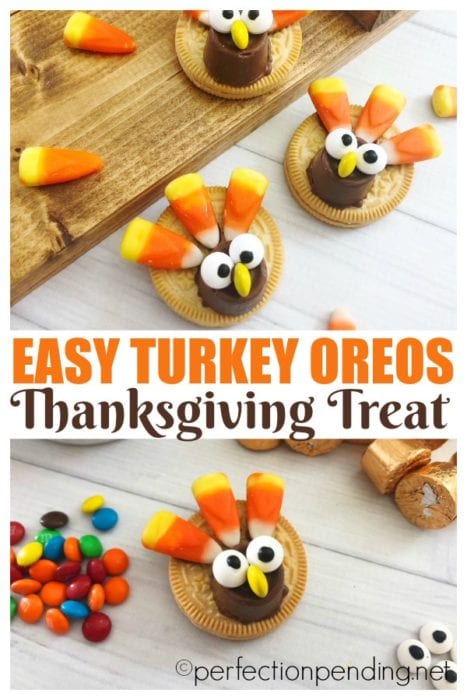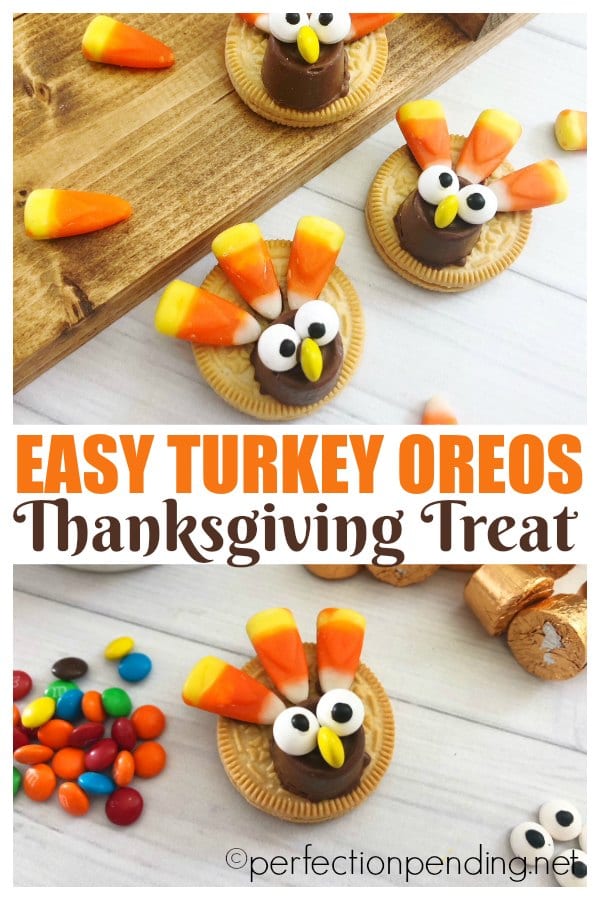 That's it! Aren't they the cutest little Turkey Cookies you've ever seen? Seriously my kids are going to flip over these. And the best part is you can make them in just a few minutes, and probably have fun eating along the way too.
---
More Posts on Thanksgiving:
You'll Also Love These Cookie Recipes:
This post contains Amazon affiliate links. If you click on a link, I may receive a commission. See my full disclosure policy here.