I'm spending my weekend listening to General Conference. For those of you that aren't Mormon, that's a twice a year conference where we get to listen to a living Prophet, Apostles, and other leaders of the church via satellite. I always feel spiritually re-charged afterward. It's only about 8 hours of church, so I better feel recharged, right?
One of my favorite speakers is Elder Dieter F. Uchtdorf. His talk on being grateful really spoke to me today. I made this printable to share with you! Go here to download it.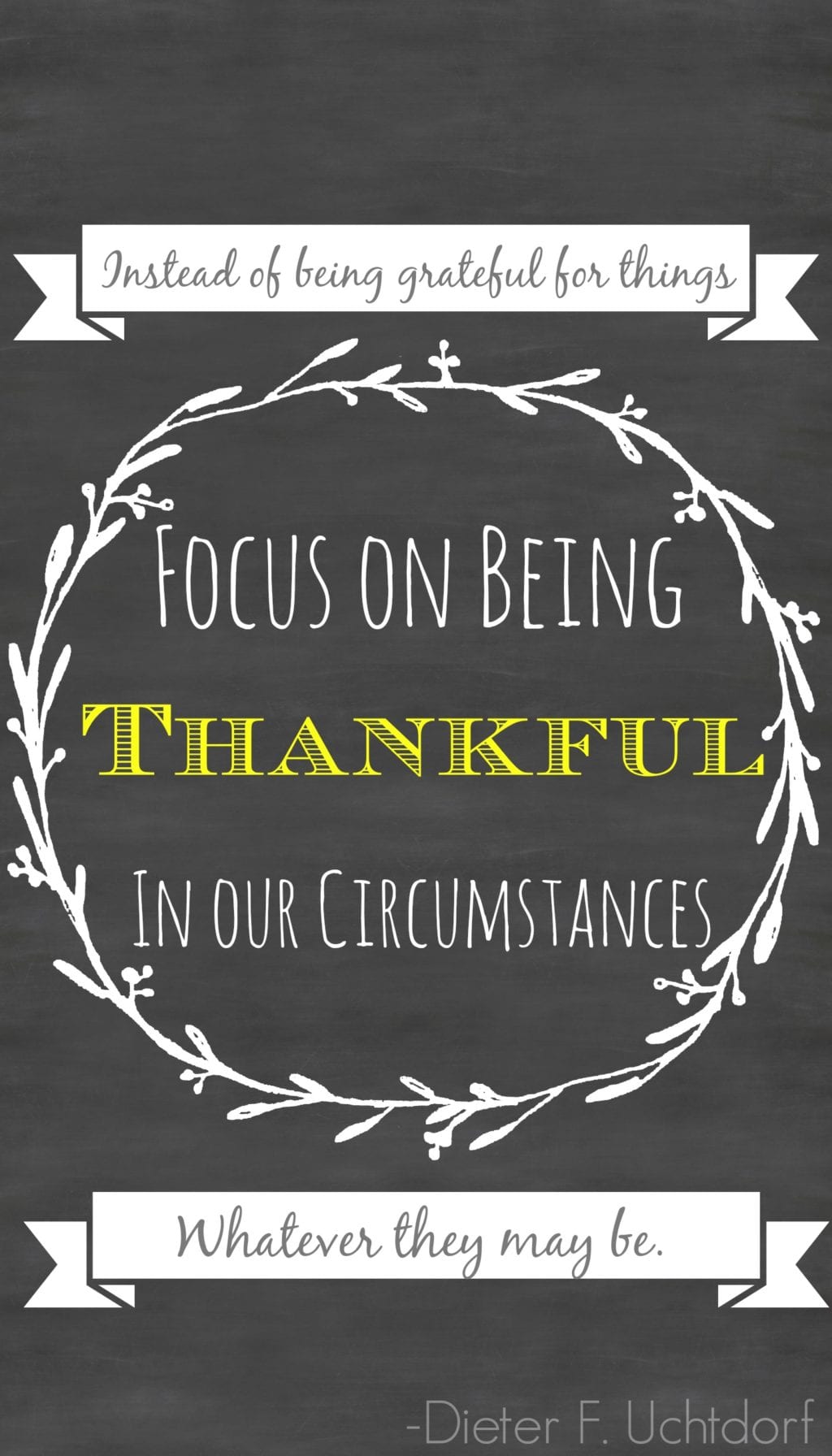 Hope you're having a great weekend too. If you want to listen along with us, or read their inspiring words later, go here. You won't be disappointed. Happy Sunday!
*********
This printable was created in PicMonkey using graphics from the amazing Happily Ever After Blog. Go here and here to get the same graphics I used. This printable can be used for personal use only, and please, please always give credit back to Perfection Pending (that's me!) if you share it. Thanks!