So,  a while ago, I was in a stressful situation. I can't exactly remember what was going on, but I was stressed. Big time. My anxiety levels were at an all time high, and I felt like I was going to freak out at any moment. There was probably a kid throwing up, or something. Anyway, I walked away from whatever situation that was going on, and mumbled under my breath, "Deep Breaths. Deep Breaths. Deep Breaths." My husband turned to me, and said, "Are you actually taking deep breaths or just saying them?" He's smart that way. I couldn't laugh in the  moment, but later, I realized, it was in  fact, very funny. Kind of like this photo.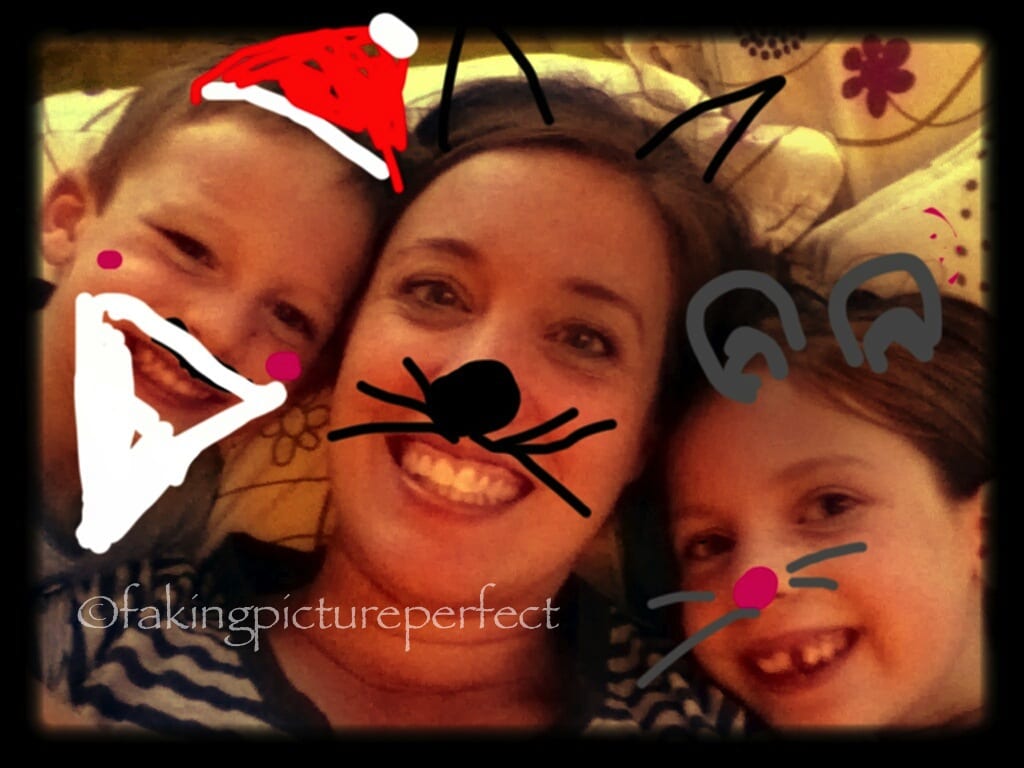 I haven't been known to cope very well with stress. I tend to freeze up, and wait for whatever situation is happening to move on before I give myself the opportunity to breathe again. In fact, it's almost as if I stop breathing when there is a stressful situation. And, you know what happens when you stop breathing, right?
Over the last two weeks, I've been trying to give deep breathing a try. And, while I can't swear it's changed my life just yet, it's something that I've done faithfully for two weeks, and am hopeful that it is at least helping. I've learned a few things in the process.
First, we really should give more thought to our breathing. It's such a natural event every day, that I honestly have never thought about it much except maybe on a cold, wintry morning when I can see my breath. But, to actually be still and breathe? I've never done that consciously.
This morning was a typical monday morning. I hop out of bed groggy, get dressed, and get the rest of the family moving. Breakfast is fed, one kid is out the door, and I head out on my morning walk. It's hard, and I feel unmotivated. But, I do it. When, I'm done, I come home and need to keep moving. I need to get kid #2 ready for school. Instead, I flop down on the bed and jokingly ask my husband if he could just take the baby to work with him while I go back to bed. I had started my Monday, but I wasn't really ready to face it. He laughed and said something like, "Sure if you don't mind him being exposed to some radiation". My mind started in on overdrive again.
Why did Downton Abbey have to end that way?
I have to make sure and return those movies to the library
What do I need at the grocery store for dinner tonight?
I should paint those shutters week.
Why is the baby on a food strike?
I need to clean the bathrooms this week too. They are beyond disgusting.
I wish I just had a moment right now.
Then, I realized, that I did. And, I breathed. Not naturally, but deliberately.
As soon as I started, I instantly felt calmer and the to-do lists in my head started to dissipate. I did my deep breathing, and was able to get up and face the day. Not reluctantly, but deliberately. Kind of like my breathing.
I haven't had to face any of my big usual anxiety triggers like illness lately, but I've faced plenty of little ones the past two weeks. And, I've breathed through them instead of freezing up.
The hope is there that I may have found one thing to help me cope, although I don't think it's the end all of my anxiety, but I do feel like there is hope. And, that's saying something.
How I do it:
1. Breath through your nose but fill up your diaphragm not your lungs. To make sure you are doing this properly, you lower abdomen should expand and your chest should stay as still as possible.
2. Pause for just a second after you have breathed in completely.
3. Exhale through the mouth.
4. Repeat 6-8 times in a row.
Try repeating entire sequence 3-4 times a day. Another tip is to think of a relaxing word you can associate with your breathing. Repeat the word in your mind while doing your deep breathing. Every time.
And, a note to my readers: It's always more helpful to actually take deep breaths instead of just saying them. In case you were wondering.