It was about sixth grade when I realized that there were "popular" kids. I'm sure I had seen some evidence before then, but I distinctly remember realizing in the sixth grade that I had been invited to a birthday party of a popular girl, and maybe, just maybe, I was in with the cool crowd. I remember visiting her house. It was much bigger than mine. Although, it has faded considerably in my memory now.
There was a limousine involved and some driving past our rival middle school. I remember feeling pretty important to be invited to a birthday party where I got to ride in a limo.
But, in usual fashion, as time went on the lines became more clear. High School came, and that's where the friendship faded away. She was with her crowd. I was with mine. It's not like I was necessarily "unpopular". I was in band though, so how popular could I have been? But, I had a very good group of friends that I loved. And still do to this day. I look back on high school fondly, and with no regrets. I don't wish that I had been with the "in crowd". I have perspective now.
But, then, when you're in it, those kinds of invisible lines that are drawn hurt. Comments you overhear in the high school halls sting. And, you look at that "popular" girl across the room from you in English class that you used to be "friends" with, and you think, "Why can't we be friends now? What's so different from sixth grade that we can barely speak now?"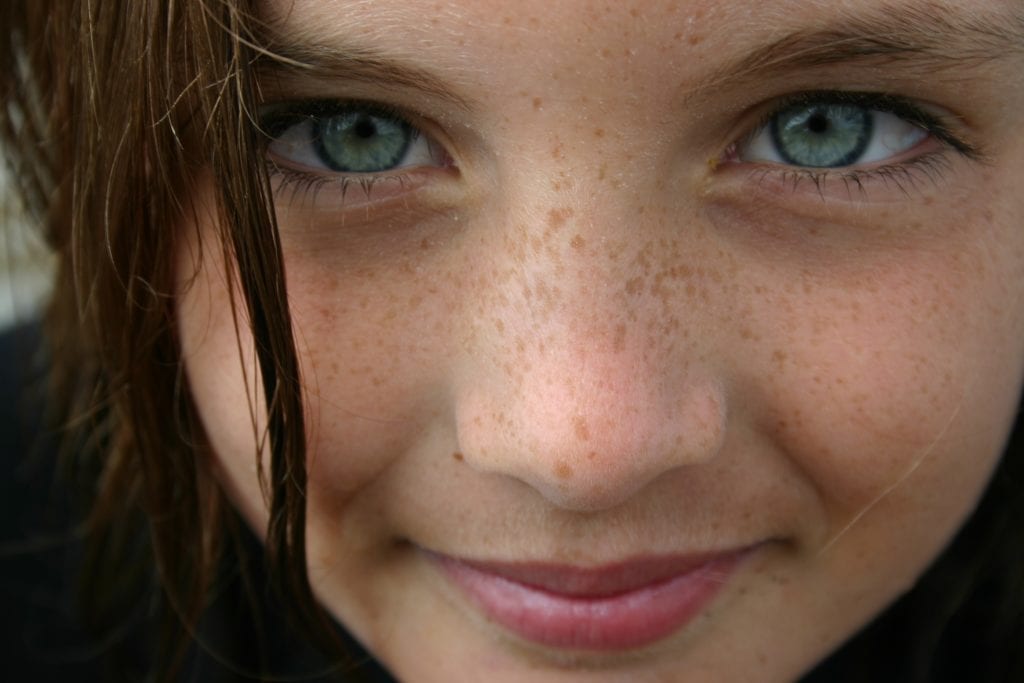 I was thinking about all of this on my walk this morning. Something subtle happened that was probably invisible to the average person looking, but for some reason, it grabbed my heart and wouldn't let go this morning. I noticed an invisible line. It was subtle, and maybe it was just in my imagination, but I noticed it. It instantly brought back to my memory every "mean girl" memory from childhood. Although, I was lucky. If I stuck with my best friends, I was happy and loved.
My daughter is in 2nd grade. I don't think she is aware of any lines. But, as I look around at other kids her age, I notice the differences. It's impossible not to. I notice the designer shoes, or the expensive backpack. I notice which kids have worn their shoes out and which seem to have on a new pair every other week. It's not hard to notice as an adult, but thankfully, she has yet to ask me for a name-brand anything. I hope to keep it that way as long as possible. As a matter of money and principle.
But, this morning, as we were walking to school with a group of kids, I noticed my daughter was the only one wearing tennis shoes. It's PE day, so I told her she had to. The other two little girls in our walking group had on their flip flops. It was also PE day for them. They saw Avery's shoes and started talking to each other (not to her) about how much they hate wearing tennis shoes. Maybe it was innocent, maybe it wasn't, but I immediately turned around ands said, "Yeah, Avery hates wearing tennis shoes too, but it's PE day. I told her she had to." with a big fat smile. They didn't really react. I'm sure I was overreacting.
But, then, I began over thinking too.  As we walked the rest of the way, I noticed that Avery stuck right by me, and the other two little girls stuck together talking softly. I tried to pay close attention to see what they were saying, and it was nothing of consequence. But, I couldn't help but feel a little tightness in my chest. A little aching for what is to come. The lines will be drawn and she will one day notice them. Honestly, I don't care what side of those lines she is on, but I know she will.
And, as she walked away from me, I watched her walk a little behind the other two girls down the steps to the school. I lingered. Imagining. I wanted to cry. Not because I think she was feeling left out, but because I felt left out for her. I imagined the conversation that might come one day soon. "Mom? Why don't they like me? Why won't they include me?" And, I ached because I don't have an answer. I'm not sure I ever will.
It's hard to imagine when you look at your kids what direction their life will go. I watched all the kids running up to the school. I imagined that each of them will take a different path. Their best friend now may not be their best friend 5 years from now. They might not care about lines now, but one day they will. She may not notice her differences now, but regardless of how hard I try, someone will make her feel less than she is. And, I imagine, my heart will break right along with hers.
*Inspired by the DP Challenge: Imagine.