SO, I've never been a huge fan of Halloween. In fact, until I had kids, I wasn't into it at all once I got past the stage where I couldn't beg for candy anymore. That part was fun. But, as an adult?… it has just seemed like a LOT of work. So, I get kind of grouchy about it. One year, I actually made my kids' costumes, and they were kind of awesome. But, this year, I TOTALLY lucked out. My kids all want to be something that we already have the costumes for. Score!
But, for some weird reason, this year, I was kind of into it. I actually got Halloween decorations out and put them up before October 1st. What has happened to me? I'm obviously not myself. Maybe I blame the neighbors across the street that were doing the same, or Pinterest, or the fact that I have three kids and they are super excited. Whatever it is, I'm impressed or embarrassed. Not sure which.
But, yesterday, I saw a glimpse that the girl with the chip on her shoulder about Halloween is still there. Our doorbell rang last night at about 8:30. I looked out the peep hole. No one was there. Instead, I found a cute plate of cookies and a note. "I've Been Boo'ed" apparently.
So, I guess it's kind of like a chain letter. You know how I LOVE those. You make two treats for your neighbor and secretly "boo" them and then hang the above sign on your door so your neighbors know you've been boo'ed. I looked at it, and thought, "Great, something else to add to my to -do list" and ate one of the delicious cookies. I showed it to my husband, and equally enthused he said, "That's lame."
Aren't we awful?
But, this morning, I was feeling more myself (the evening is never a good time to tell me that I need to do something, start a project, or even tell me of an "idea" you have. My husband is learning this) and my daughter saw the You've Been Boo'ed note and got really excited about it. So, the boys and I weren't doing anything, so we decided to make my favorite banana bread recipe. And, it makes enough to share with your neighbors.
I discovered that the almost 2-year-old is very serious about his baking. He would push his big brother away if he even tried to look in the bowl. And, the 4-year-old discovered that it is NOT a good idea to blow on a bowl of flour. He got an eyeful. Good times. But, the boys loved helping, as all kids do, and in no time, we cranked these cute little baby banana breads out.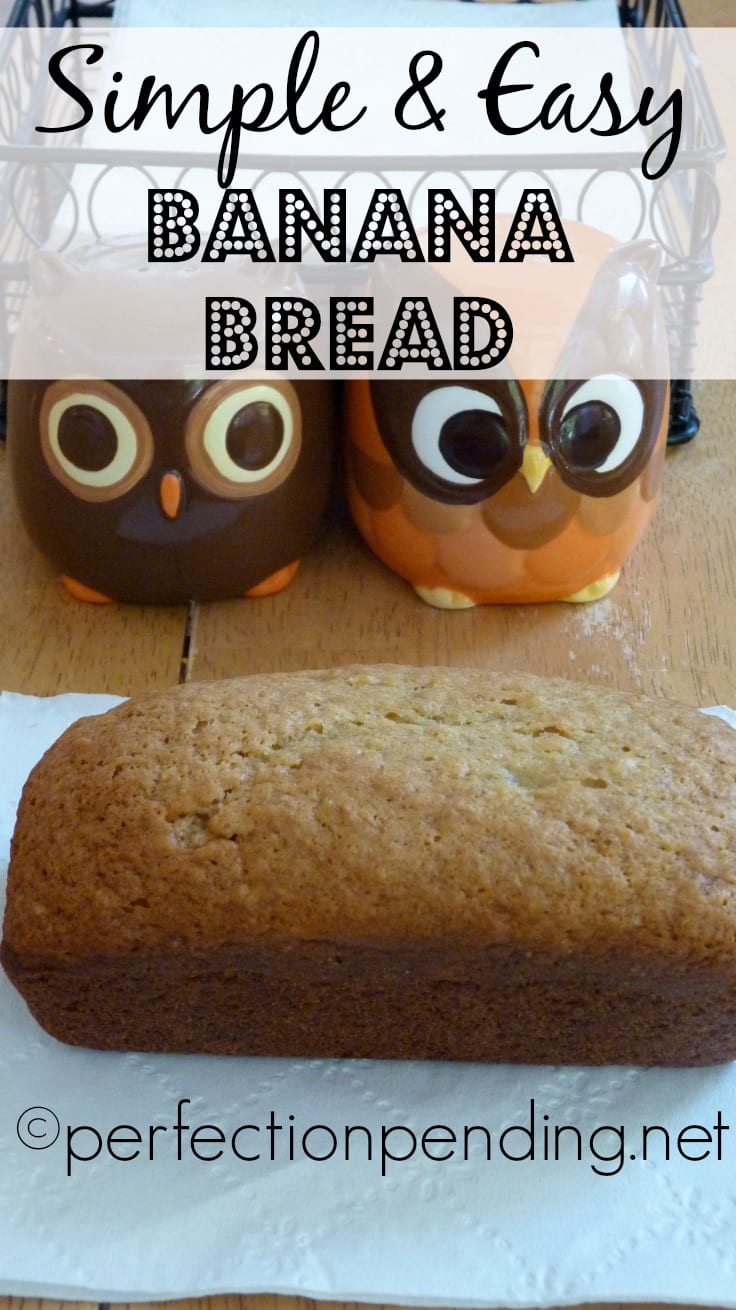 Anyway, I was thinking, if you are anything like me, and have browning bananas sitting on your counter constantly, and happen to get Boo'ed anytime soon, you can make this simple recipe. Or, just eat it yourself. It's from one of my favorite cookbooks, The Essential Mormon Cookbook.  And, it is simple, and yummy, and fast to make. In other words, it meets my requirements for cooking. It comes out perfect every single time. And it makes 2 large loaves, or 4 mini loaves.
Banana Bread
3 ripe bananas
1 cup sugar
1/2 cup butter, at room temperature
2 eggs, well beaten
2 cups flour
1 teaspoon baking soda
1/2 teaspoon salt
1/2 cup walnuts (optional)
Mash bananas and set aside. In a large bowl, cream sugar and butter together. Stir in eggs and mashed bananas. In a separate bowl, sift together flour, baking soda, and salt. Add to first mixture and stir together. Stir in nuts. Place in two greased 9×5 inch loaf pans and bake at 350 for 25 minutes. Reduce heat to 275 F and bake for an additional 20 – 25 minutes or until toothpick comes out clean. Makes 2 loaves.
And, I have to admit, I'm actually looking forward to dropping these off at my neighbor's houses. I know, I'm such a sucker. Because, I started thinking later, if I never put that "We've Been Boo'ed" sign on my door, would I keep getting treats ALL October?? That might be awesome.