Sometimes, I feel so very very small. And, I don't mean in the physical sense. Because, we all know I love chocolate a little too much. And carbs.
But, lately, I've had this nagging feeling that I'm a small fish in a big pond, and no one is ever going to notice little old me.
Or in other words, I've been having a pity party. But, it's OK. Pity parties help me re-focus and rely on Someone that ALWAYS believes in me.
When I decided to switch my blog yet again, I felt like all the people in my personal life were rolling their eyes. After all, it is my 7th blog in 6 years. I think. There may be one in there I'm forgetting about. But, I was convinced that I had just as much talent as the blogger next door, and that I would be hugely successful. And, while I still do believe in the talent part, I've also gotten a big dose of reality. Blogging is hard. Blogging can be discouraging. Blogging is a LOT of work. Blogging takes oodles and oodles of time. Like, lots. People that don't blog have no idea. And, that's cool, you can keep rolling your eyes at me. And, I'll probably keep blogging anyway. Because it's what I do.
So, I've been compiling a list in my head of lies that I believed. Because when we have a dream, lies are bound to creep in. And, every blogger has some ultimate dream in mind. Whether it's a few loyal followers that always stick by you no matter what, or a book deal and a blog that makes money, there is always a dream behind it. But, lies can squash dreams.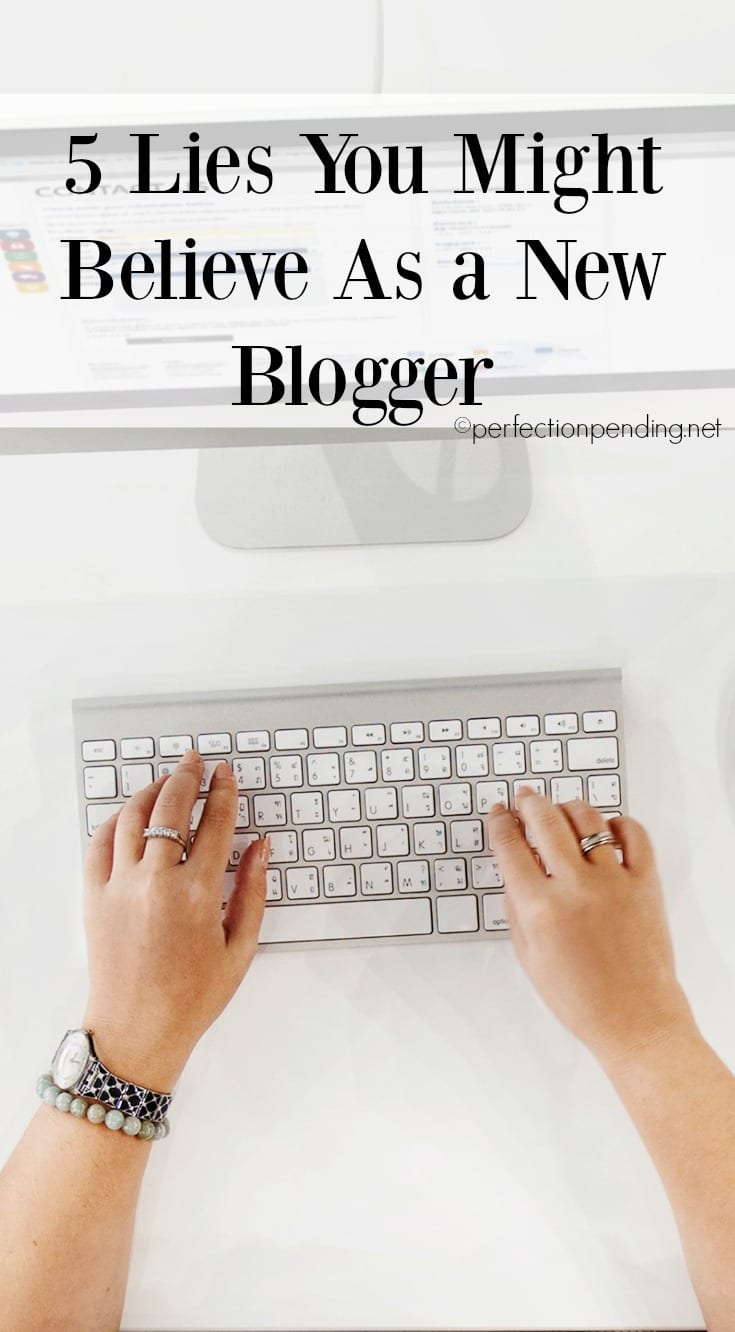 Here are a few lies that maybe a little blogger I know was falling into (I'm not pointing any fingers):
1. You can build a blog overnight and make money blogging. Now, my logical mind never believed this lie for a second, but my dreamer mind maybe thought it could happen. Self-hosted? Bam, I would have all control and have all the success.
2. If you don't have overnight success, you are a sucky writer. Umm. Yeah. So, every blogger is probably guilty at some point at looking at those numbers and seeing them as directly correlated to their self-worth as a writer. This is just not true. I've seen big blogs where the writing absolutely sucks, and little ones where I could sit all day and read what they write. Making your writing about your numbers is like being a teenager obsessed with how many likes your selfie gets on Instagram. And deciding you are worth nothing if others don't like you. It's childish, and frankly, not good for your self-esteem.
3. If you write it, they will come. Yeah, I was killing myself publishing post after post after post everyday for almost the past year. And, while I did have something to say everyday (because, HELLO!? I can talk to anyone, anytime, anywhere, about anything) it wasn't the right way to do it. I needed more time to stew to create quality content. And just writing everyday is not going to bring in the readers in droves. You do have to put in your time though. I've been blogging for 6 years, so I want it all to happen overnight now that I finally have a good vision. But, now I have to wait. Put in some hard work, and hope.
4. You have to do what everyone else is doing. Join writing groups, enter giveaways, comment on other blogs, host giveaways, do product reviews, write guest posts, let others write guest posts, etc. etc. There is no magic formula. You have to forget about that other blog over there that has 89,000 followers and focus on what you have. Do what feels good for you. You cannot do it all. Unless you have no life, and then maybe you can. But, even then I have my doubts.
5. I just want to write. SEO can't matter that much. Wow. Can I tell you how much I HATE reading about tech-y things? Like, HATE it. But, it's become a reality for me now. I'm forced to learn about SEO, and plugins, and how to prevent Spam comments, and how not to crash your site with one click of a button, HTML, and CODE in general. Gag me. It's all so horrible, that I want to bang my head against the wall. But, it DOES matter. My blog is sitting here all pretty, with beautiful words on it, but there is like zero traffic. What do I do? Well, there are people that can help, first of all. But, second of all, you might have to learn something that you hate to be successful. I'm learning. Slowly. There are ways to get more followers like joining blog hops, and hosting giveaways, and joining writing groups, and following others hoping they'll follow you. All of those things have helped me. But, sometimes, you need help. And, that's OK too.
Blogging is fun, rewarding, and teaches me so much about myself. But, if I'm not careful, those lies will still creep in and ruin me. I've seen it happen to other bloggers. Once it gets hard, they give up. But, this tiny fish in the GIANT pond is going to just. keep. swimming!!
****
If you liked this post, you might like these: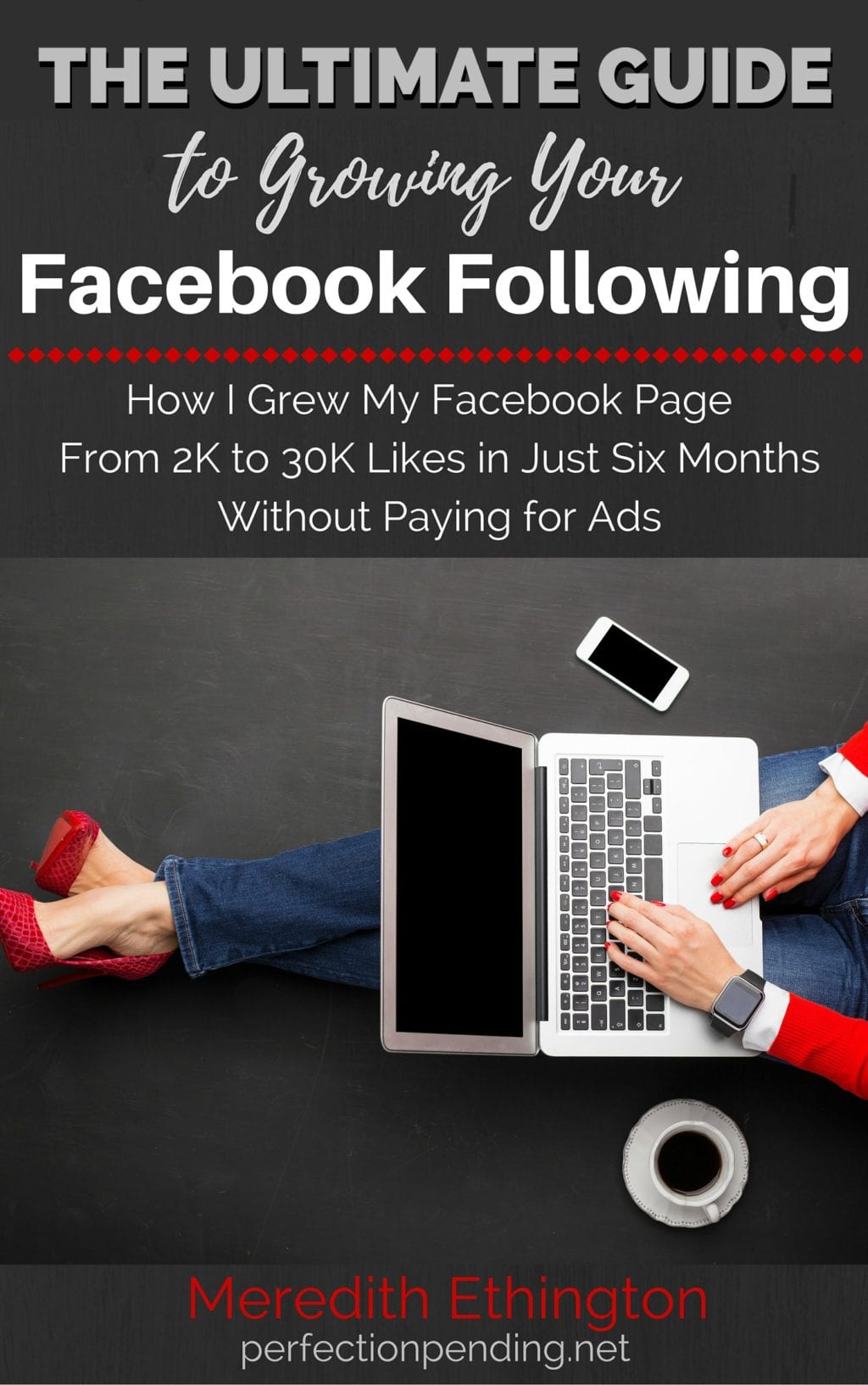 and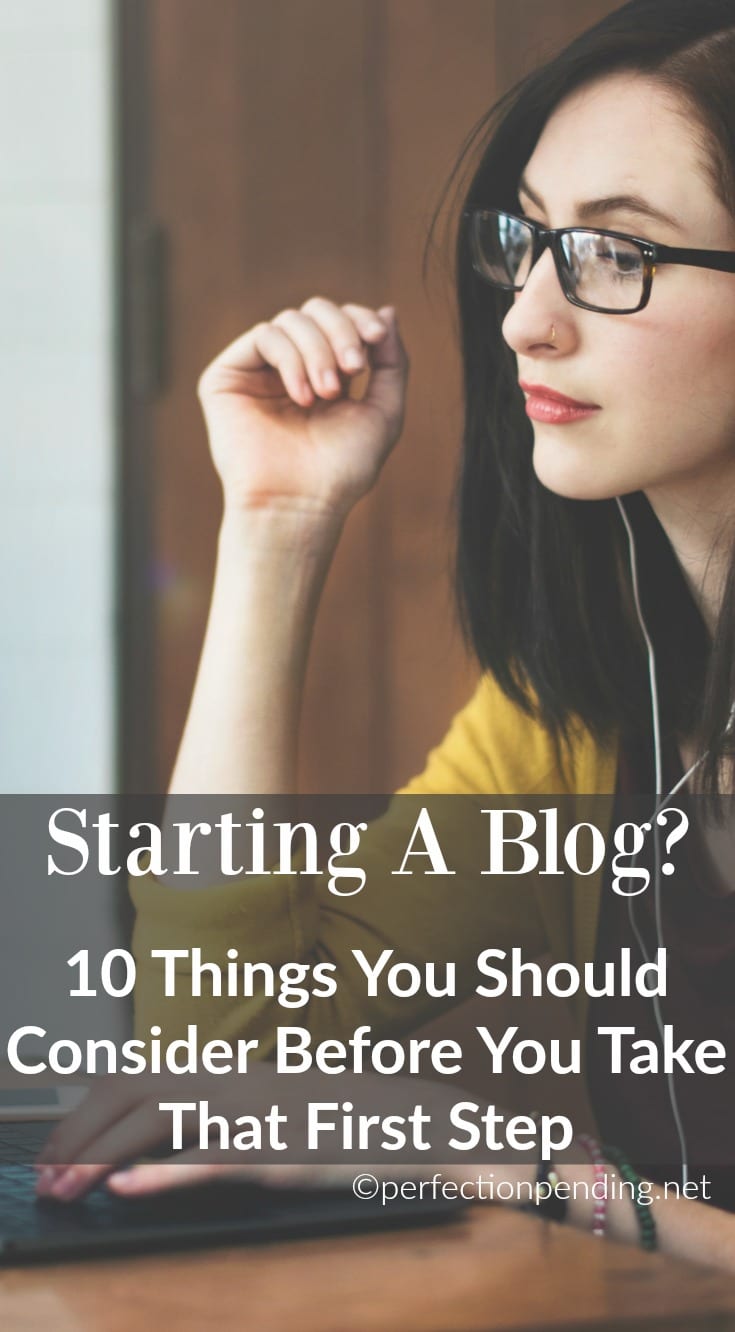 If you're interested in a private consultation, I'm happy to help with that too. Email me at fakingpictureperfect@gmail.com