It's Friday which means it's time to enjoy the weekend. And, by "enjoy" I mean survive. Because we all know that parents don't get much of a break on the weekends anyway. But, at least we can laugh at some funny parenting memes.
If you'd like to share, click on the image and share from the original source. You know, be kind. Don't steal stuff. 
So join me in laughing at some parents that made me laugh out loud or nod my head in solidarity.
Because we know that parenting redefines the word vacation via  Perfection Pending
And keeps us moving fast via Punk Rock Papa
And it definitely lowers our expectations via Yes Peas Mumma
  But, sometimes we see littler versions of ourselves which can be cute. Or not via This is Motherhood
There are definitely days when we wish we could give them back via The Outnumbered Mother
And we might lose it over the littlest things via Abe Yospe
But, we learn all kinds of patience via Joelle Wisler
And learn not to look forward to some milestones via The Home Tome
But, no matter what, they all turn out equally weird via sKIDmarking
And keep us in your prayers when we have to pee via Appetite for Honesty
But, if all else fails, just give everyone a time out via One Tiny Tribe
But don't let it get too quiet via Ramblin Mama
And always remember, you have no one to blame, but yourselves via From The Bottom Of My Purse
See a funny meme that made you laugh? Email me at fakingpictureperfect@gmail.com to be considered for next week's round up. And make sure to follow me on my FB page for more hilarious parenting memes that you might not see here.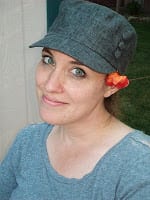 Meredith is a mother of 3, and a big fan of memes because she'd rather laugh than cry about her parenting struggles. She writes about lots of perfect and not so perfect parenting moments on her blog, Perfection Pending. She has made The Today Show's List of Funniest Parents on Facebook, and is a contributor on The Huffington Post, Club Mid, and Scary Mommy.  She is excited to bring you the funniest memes of the week every Friday. Find her on Facebook, Instagram, and Twitter.