A while back, I created an art wall to easily hang my kids' artwork up when they bring it home. You have to showcase their creativity right? Well, apparently, this space wasn't enough.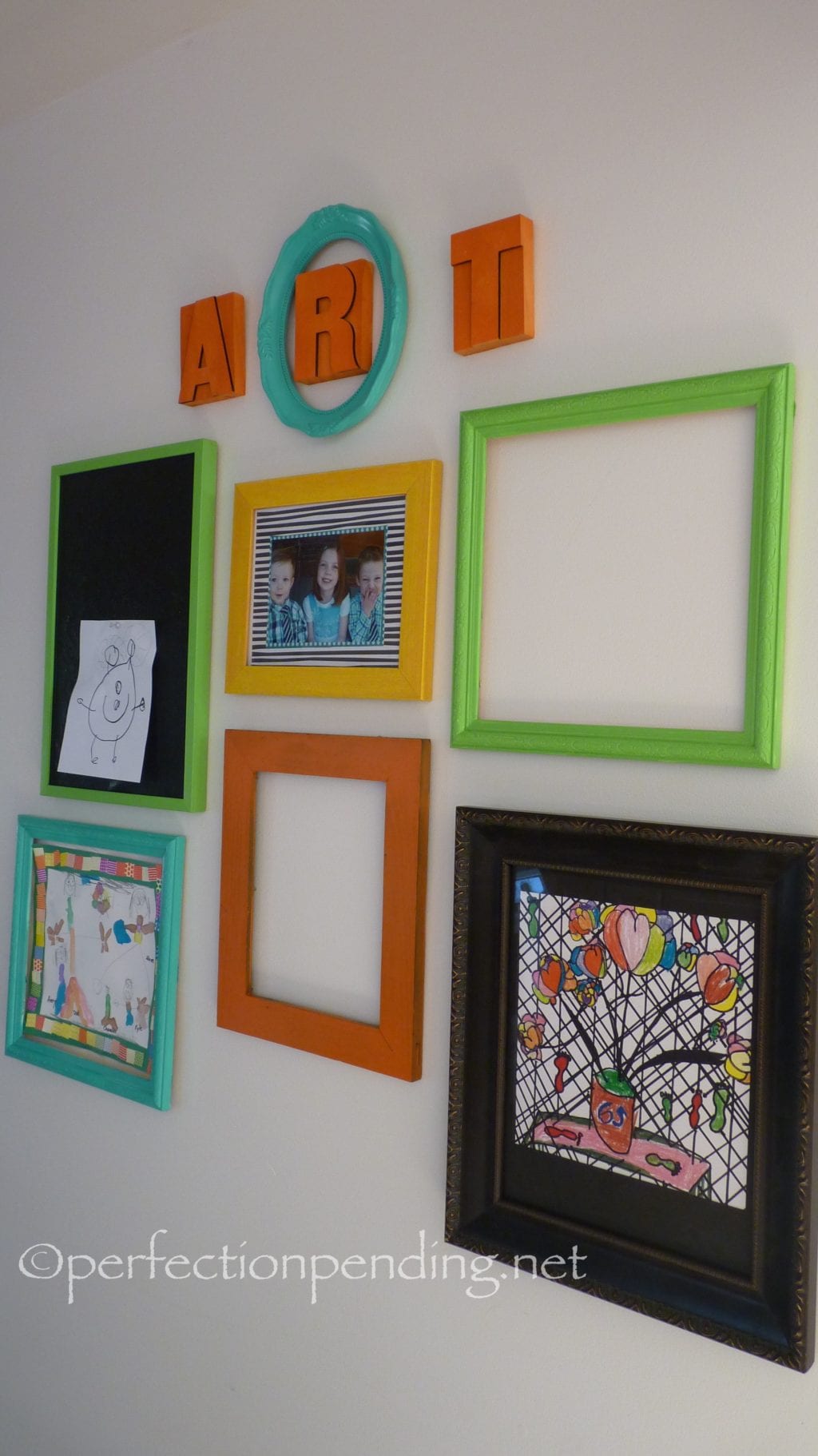 Let kids be kids, right? But, my home is turning into a bonafide art gallery in every room. Wouldn't want to stunt their creativity right?  Like, on my bedroom wall, with a piece of scotch tape, we have a more abstract piece that just showed up one day: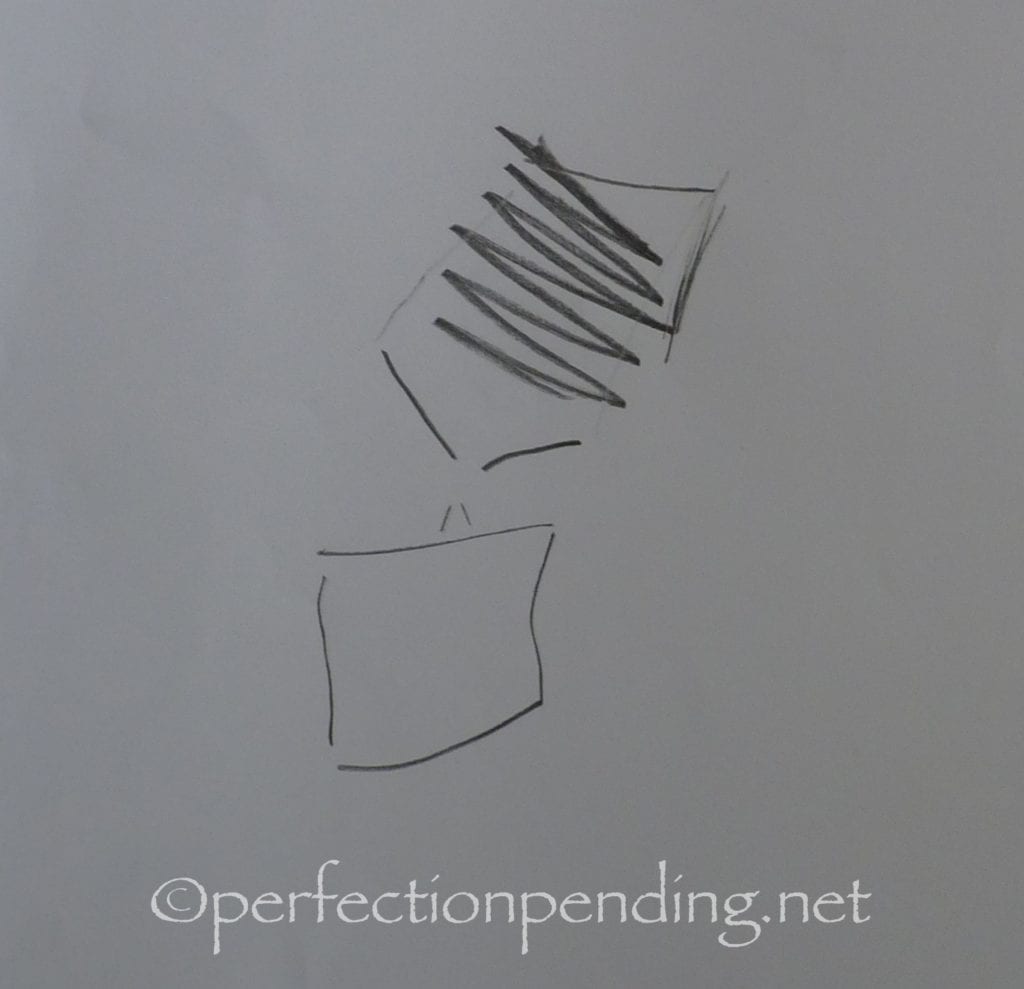 And around the same time, this little beauty popped up in my kitchen. The one-armed, one-legged monster: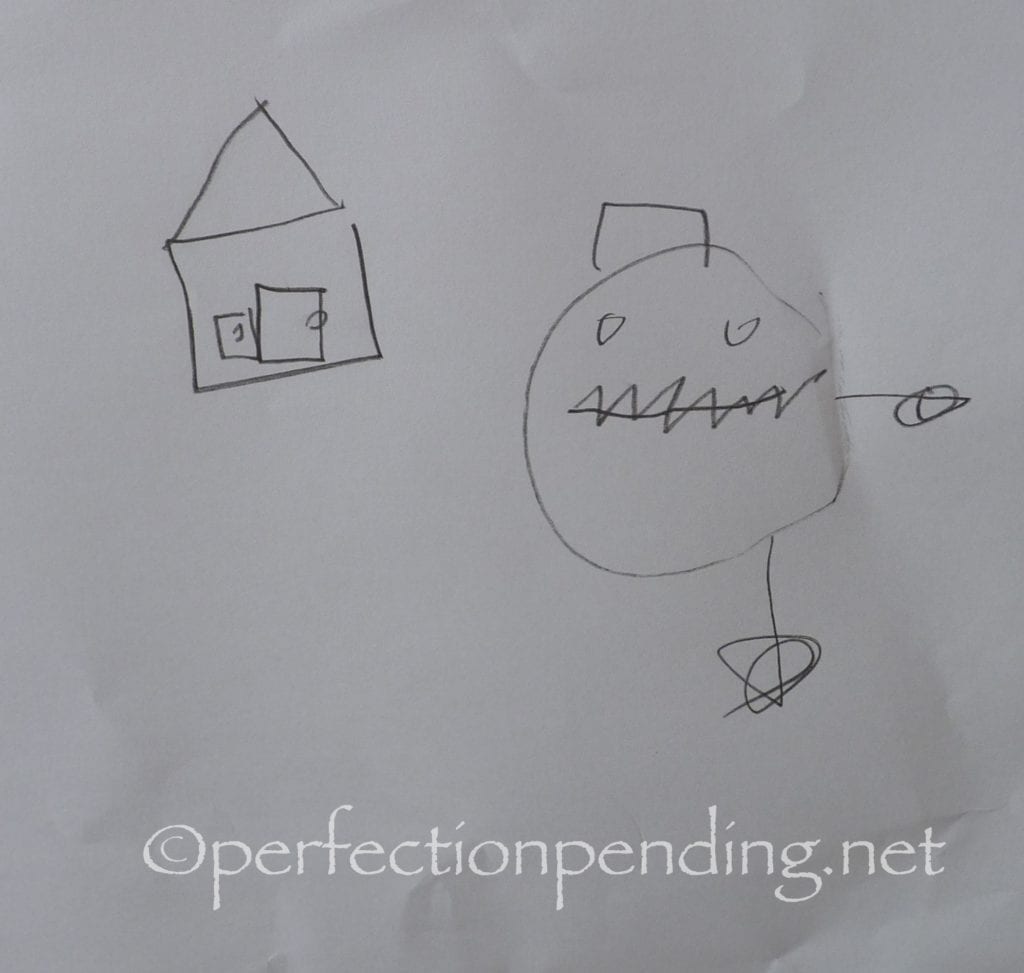 Then there is the more Picasso-ish piece that has been sitting on my kitchen counter for at least a week created in church: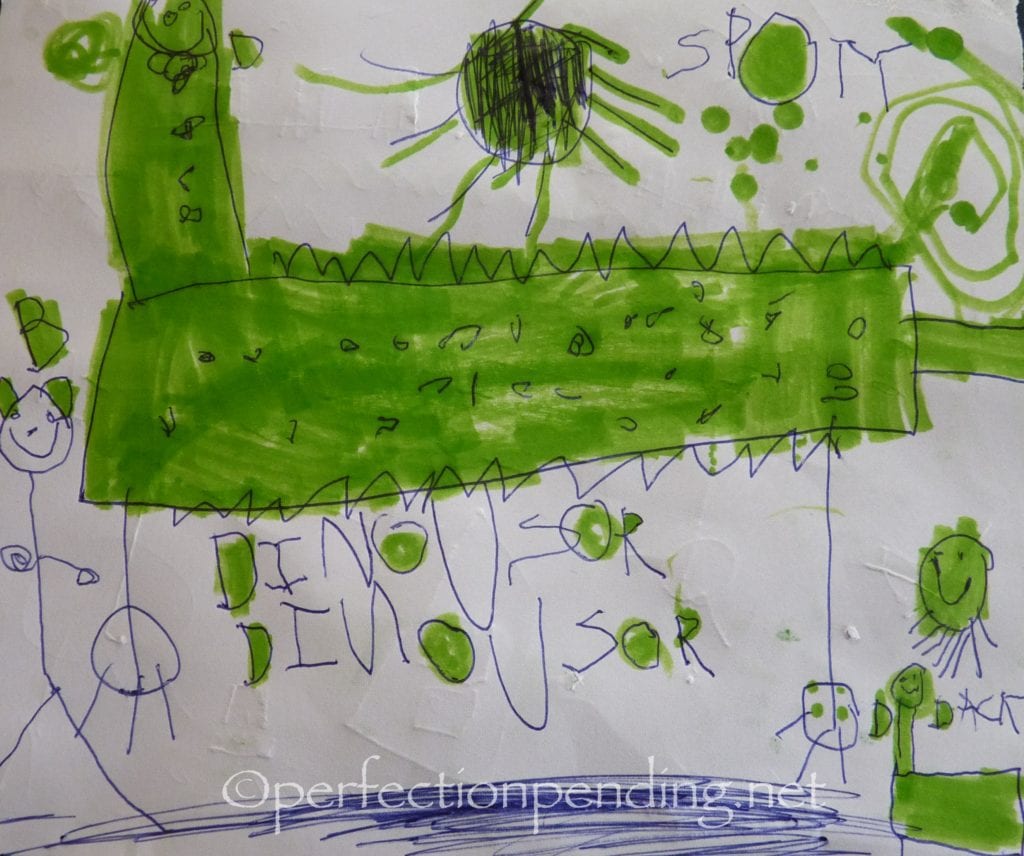 And, last but DEFINITELY not least, was the three dimensional piece I found behind a door in my son's bedroom. I had no idea that when he asked to borrow one of my hair elastics that this was what he would do with it: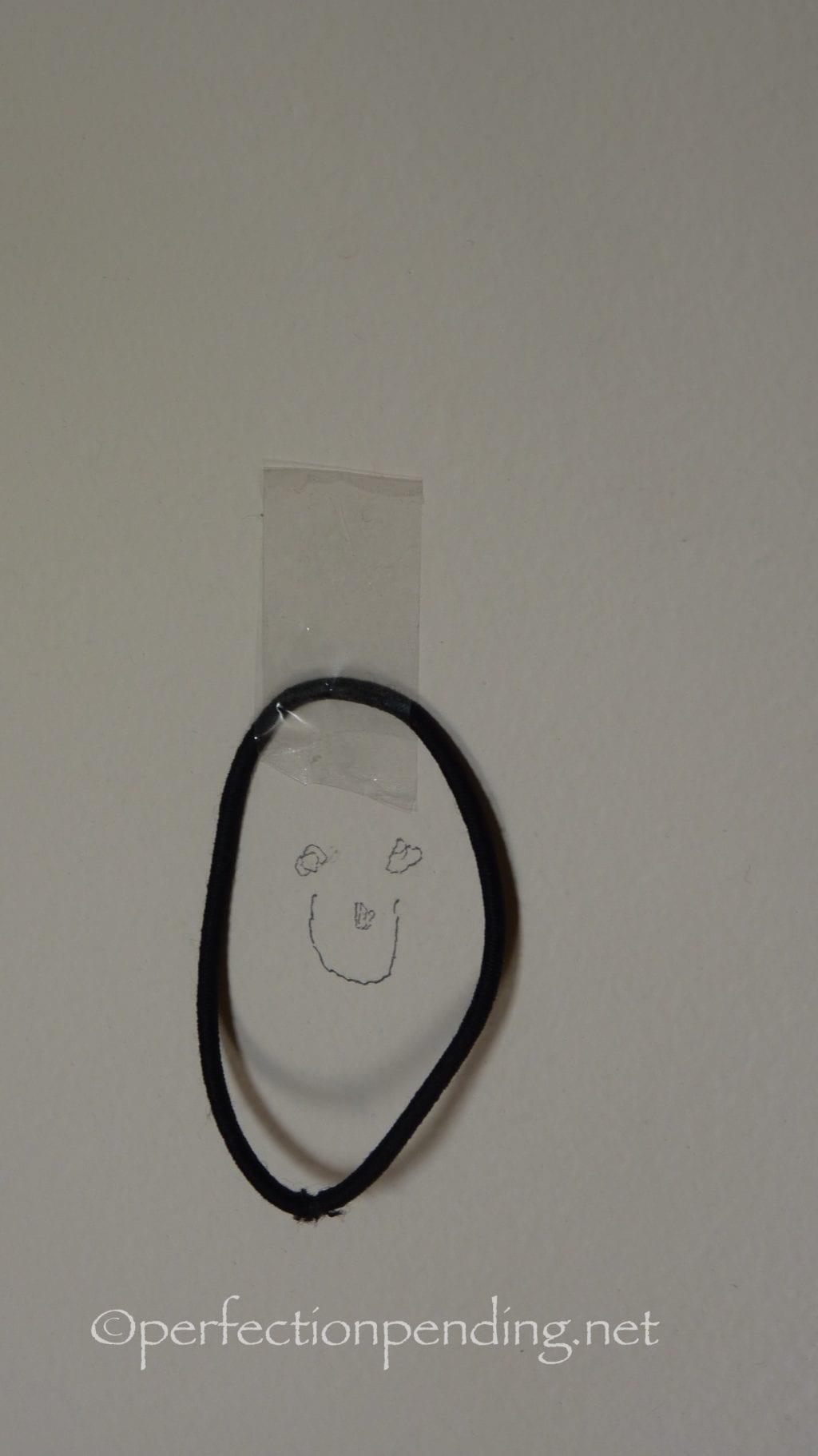 At least he had the foresight to use pencil.
I think I have a future artist in the making. But, I really think you have to draw the line (no pun intended) somewhere. Like, the kitchen table, for instance. Yes, my sweet precious almost two year old. THAT is where I draw the line. Or where you did.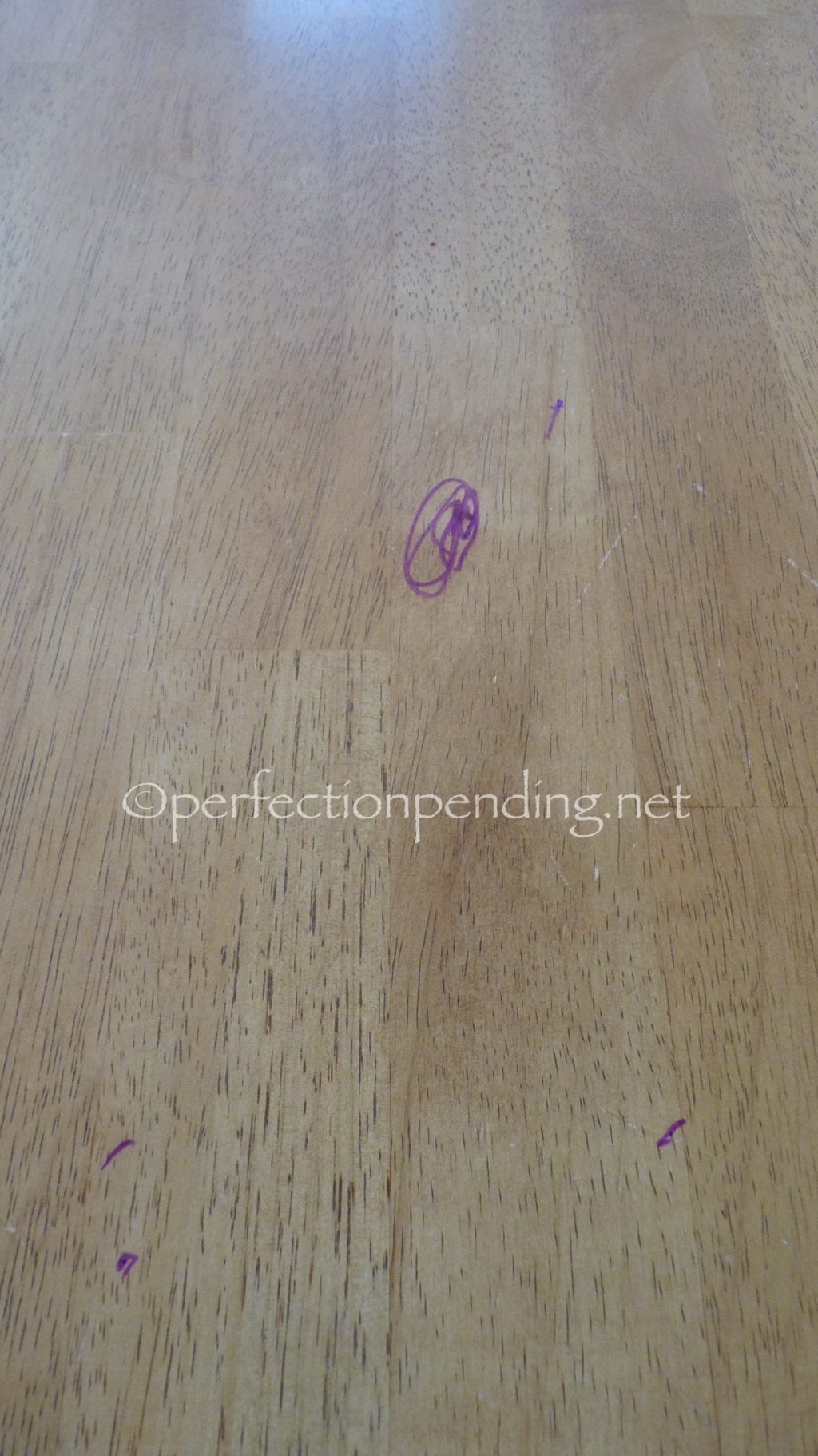 Or what about the tops of the trash cans? Nice work sweetie!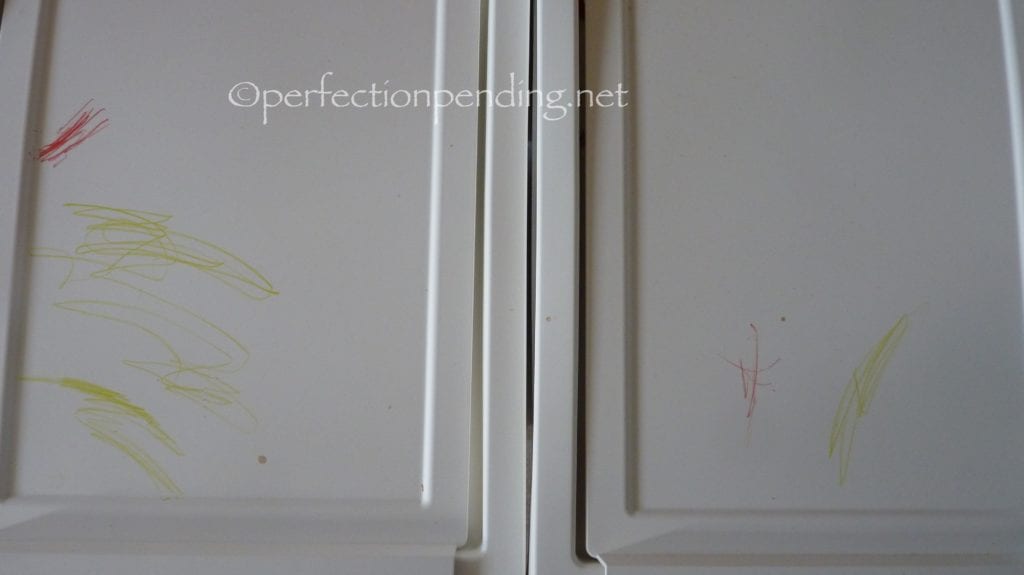 And, on top of my night stand.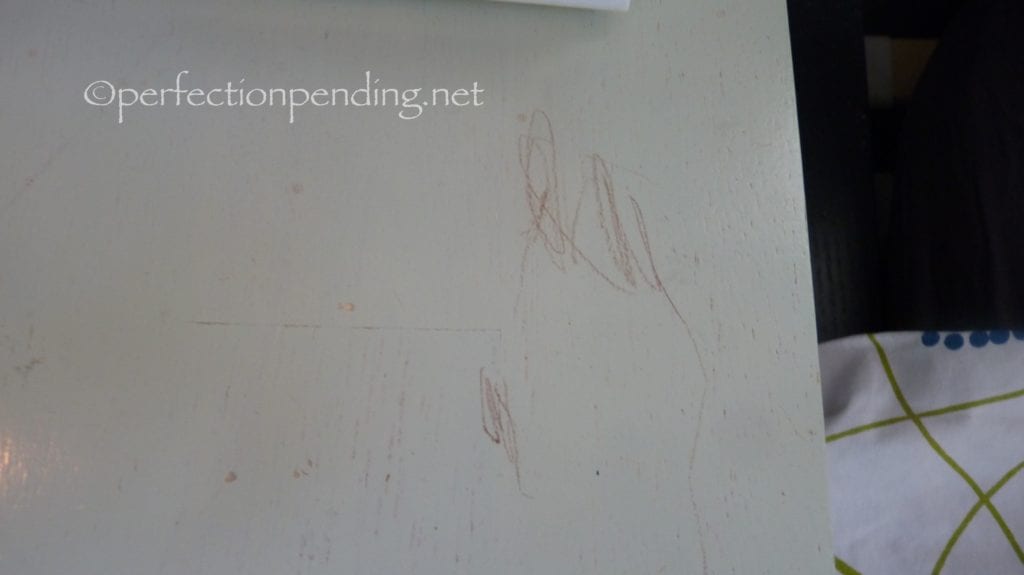 I swear, I should be charging admission for anyone who enters my house! I could hang a sign out front: "Come and enjoy the artwork! On every surface imaginable."