My little Avery is an introvert. I love her to death, but since I am NOT an introvert, sometimes I'm dying to get inside that pretty little head of hers. And, when I do, I love it. So, imagine my surprise when her teacher made a scrapbook of her whole 1st grade year, and it was filled with little insights into her brain. There are so many good ones, but this story and illustrations is pretty much the best thing ever. I just had to share. Maybe no one will find it as hilarious and heart-warming as I do, but to me, it is priceless.
My Little Brother, Kyle
Written by Avery 12/13/12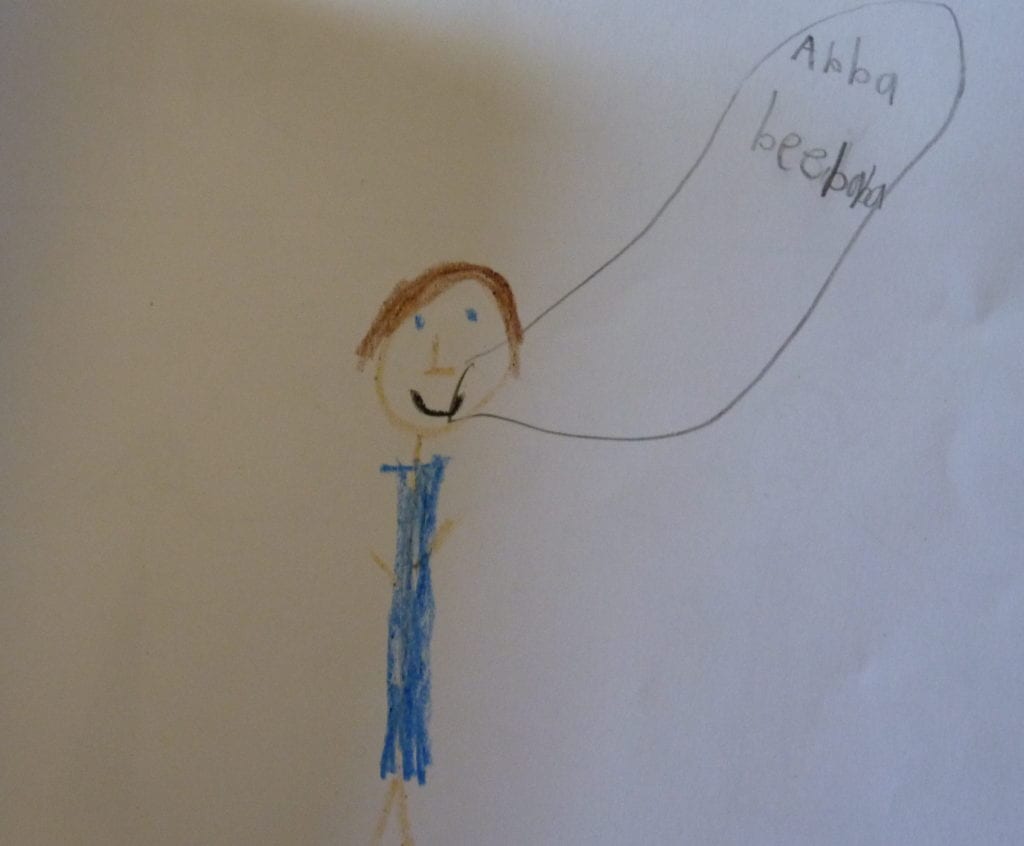 My little brother, Kyle keeps my family entertained because he is so, so, so, so, so, so, so, funny. He is the funniest in the family.
That's me at the top doubled over saying, "Guys stop fighting" Spelled phonetically of course.
We always play downstairs. We fight a lot. I want to play house and he wants to play train table. He does not like playing house but sometimes he will do it. And I do not like playing train table, ever!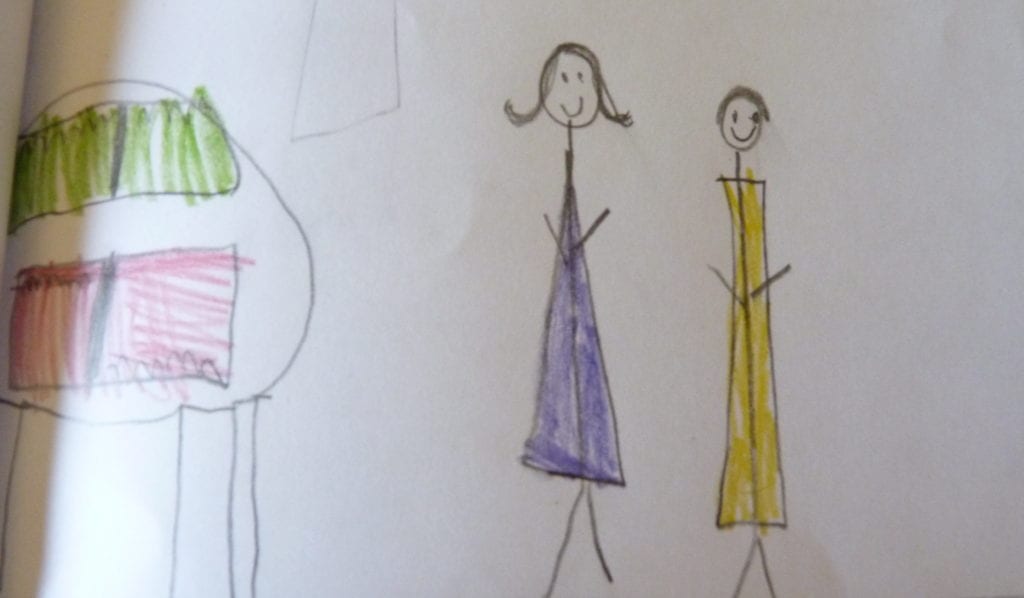 When we don't get along, we decide we want to color.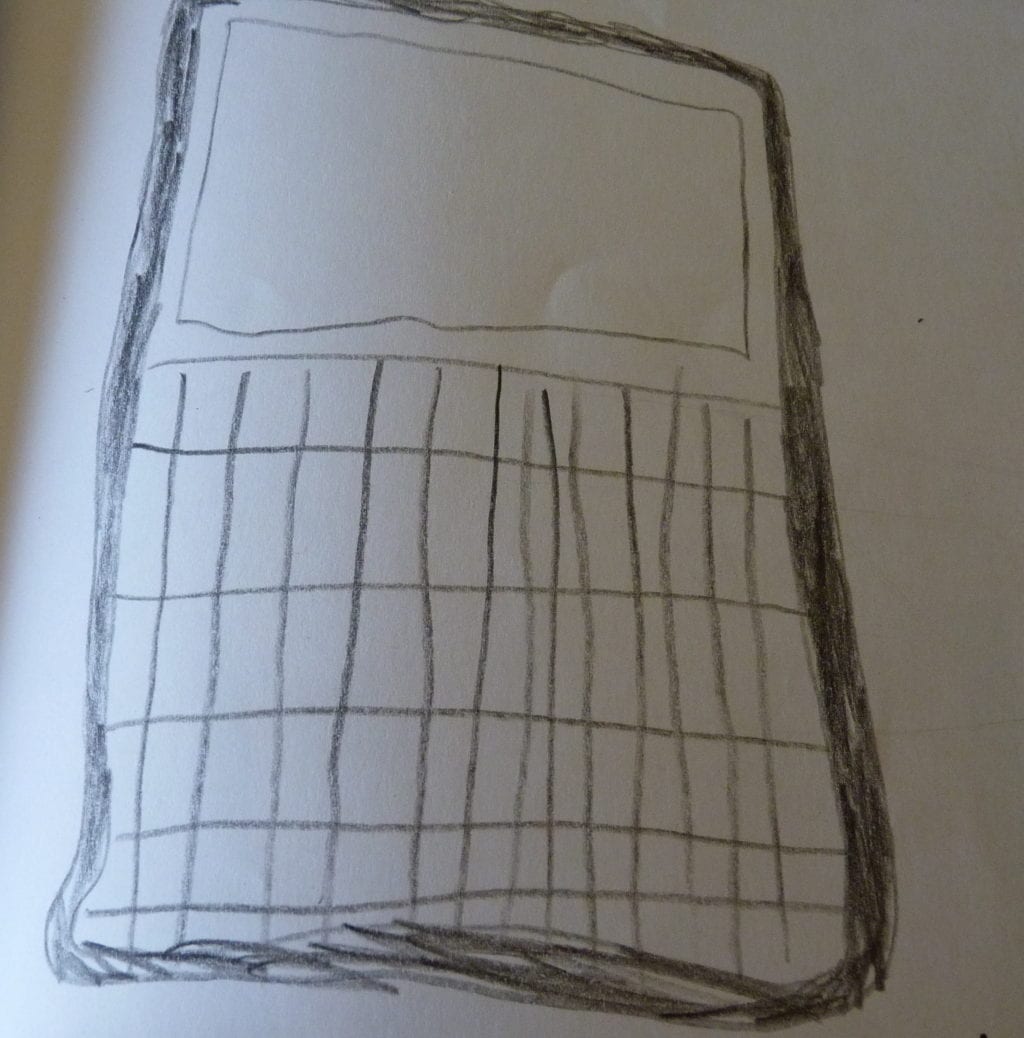 We definitely don't get along when it comes to my dad's old, old phone. It's because it has lots of games and we both want to play with it at the same time.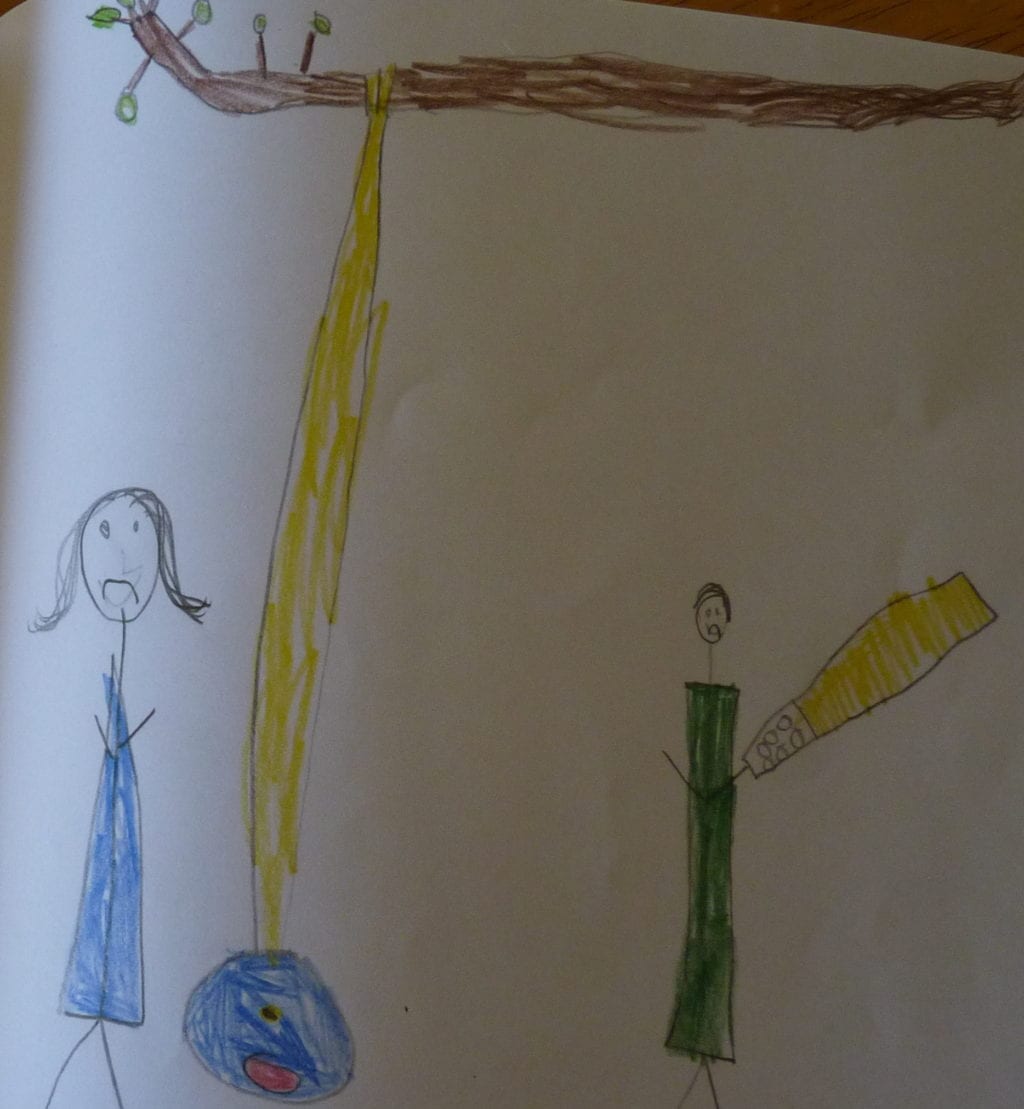 One day when we were going to play outside, he wanted to play Star Wars but I just wanted to swing. So I said, "No!!! No!!! No!!! No!!!"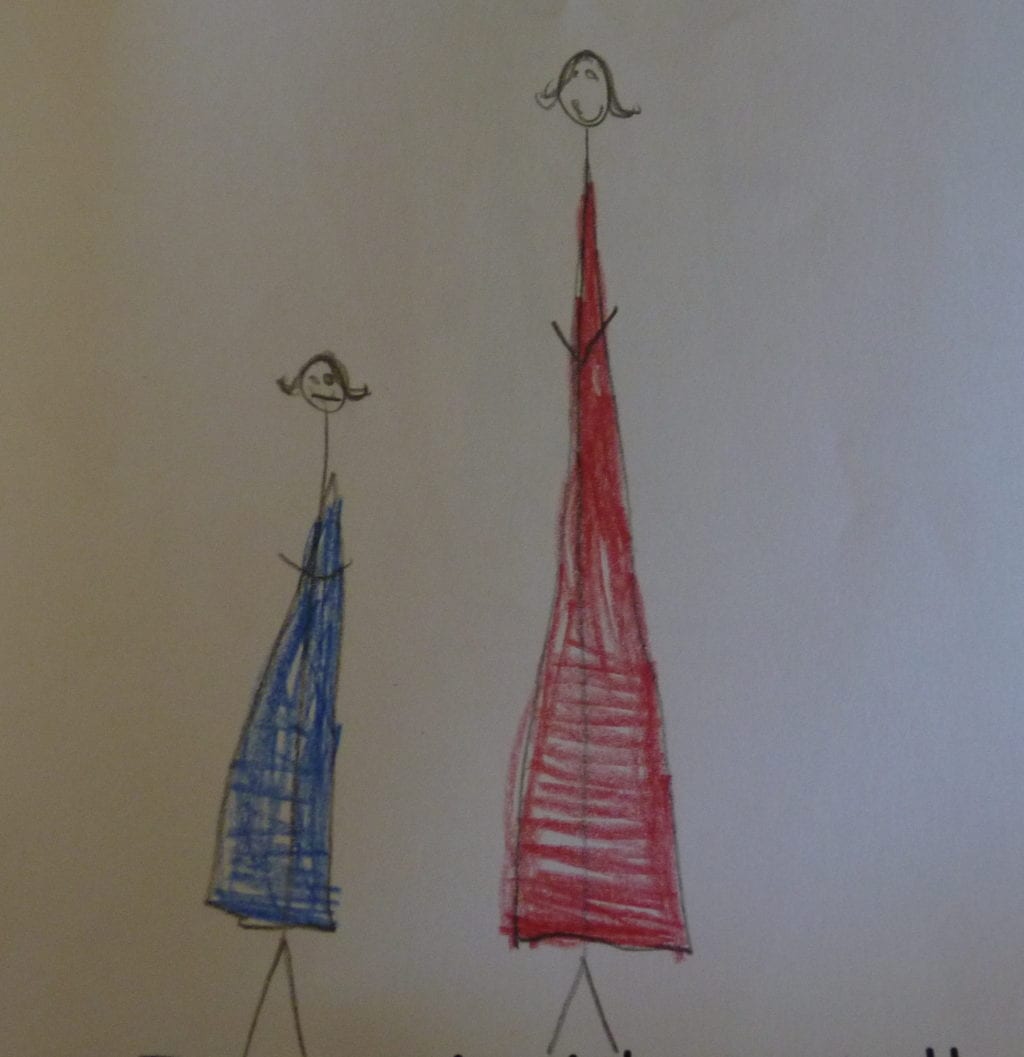 Then I went inside to tell my mom that Kyle wasn't letting me swing on the swing.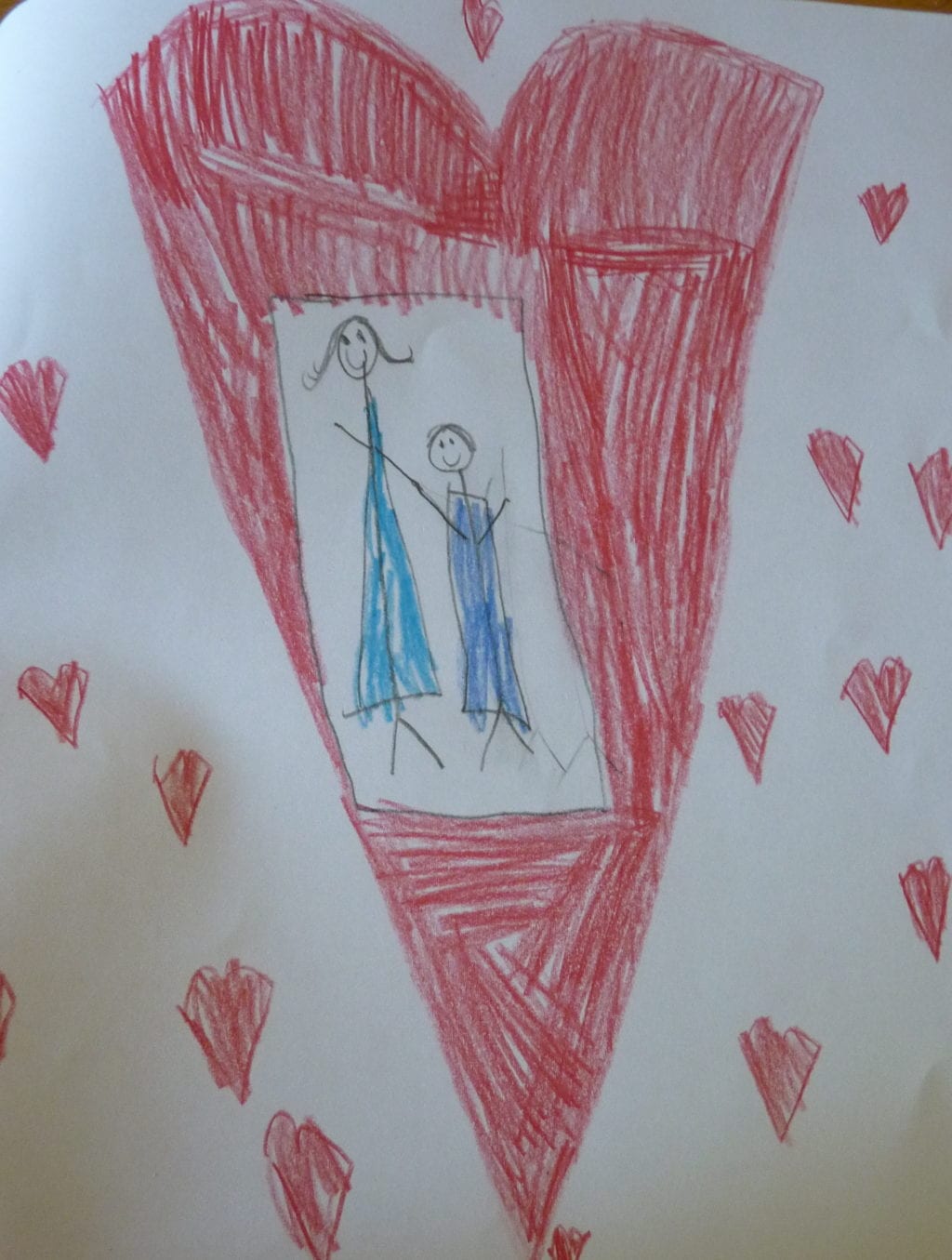 But this you must know, I do love him no matter what.
THE END
This, I do know. She has a heart of gold. And, she drew this for me out on the sidewalk the other day. I'm definitely in love with her, and I'm glad to know the feeling is mutual.