The universe has a way of sending us all signals. I had a post I was trying to write in my head for a few days now, and I couldn't quite put my finger on which direction it was supposed to go. Then I saw the daily prompt from today, and I knew. Here it goes. 
A few days ago, I read this post. And it is beautiful. And, it made me think, "Huh. I've never thought about it like that before." This woman was choosing to post the pretty pictures of her life even when her life was ugly in that moment.  She said that for her, it was the only way to blog.
I thought to myself, "Maybe that's what all those bloggers are doing." You know the ones. The ones that choose to only post the pretty snapshots of their lives. That share tutorials on how to bake something perfect, and share the pictures of their children with their high resolution cameras, that have 4,328 followers, the ones that share the pride they found in knitting their daughter her very first back to school dress by a DIY tutorial they found on pinterest. I wasn't like those bloggers.
No, I was real.
When I decided to make this blog more public and switch it to wordpress, I had dreams to not be that blogger. I used to be. But, not now.
No, I was going to be the one that shared the ugly moments too. Who talked about hard things. I had big dreams for this blog. I had dreams of support from other moms like me. I had dreams of laughter when you really wanted to cry. I had dreams of being able to finally say out loud the thoughts in my head without being judged for them. You know, the ugly ones that you wouldn't exactly bring up at a get together with other moms. I had dreams of just being me. And, I thought, that by doing that, others would finally get me. They would see who I was the way I see who I am. Because, I was going to pour my little heart out.
They would see someone who is not afraid to admit that motherhood is hard, but still loves being a mom. They would see someone who is down to earth. Kind. Non-judgmental of other moms. They would see someone who isn't afraid to post a picture of her messy house, or someone who isn't afraid to poke fun at herself. They would see someone who has issues, but isn't afraid to be open about it. I was CRAVING honesty when I started this blog. In a big way.
I have received a lot of encouragement the past few months. I have received private emails from other moms thanking me for sharing my struggles with anxiety in a way that resonated with their own feelings that they were too scared to share. I have received comments from countless real-life friends and even more cyber friends that have been encouraging. I have received many, MANY "OH my gosh! I feel the same way!" And, all of that was feeding something inside me. I was doing good by not being like those bloggers. You know the ones. The bakers. The pretty picture ones. I was finally able to stop faking what I was feeling inside, and get it out.
It was liberating.
But, sometimes, what we see in ourselves isn't what others see. Isn't it amazing how the criticism of a few can drown out the cheers of many? There was a life-changing moment for me that made me realize that what I was reflecting to myself through blogging was far different than what some people were seeing in my blog image. They were seeing darkness when I was seeing light and truth. They were seeing negativity when I was feeling a release of it. They were seeing sadness, despair, and ingratitude when I was finally able to vocalize that life is hard. My little snapshots of my life weren't pretty. To some, they were very, very, ugly. And, they didn't want to see that.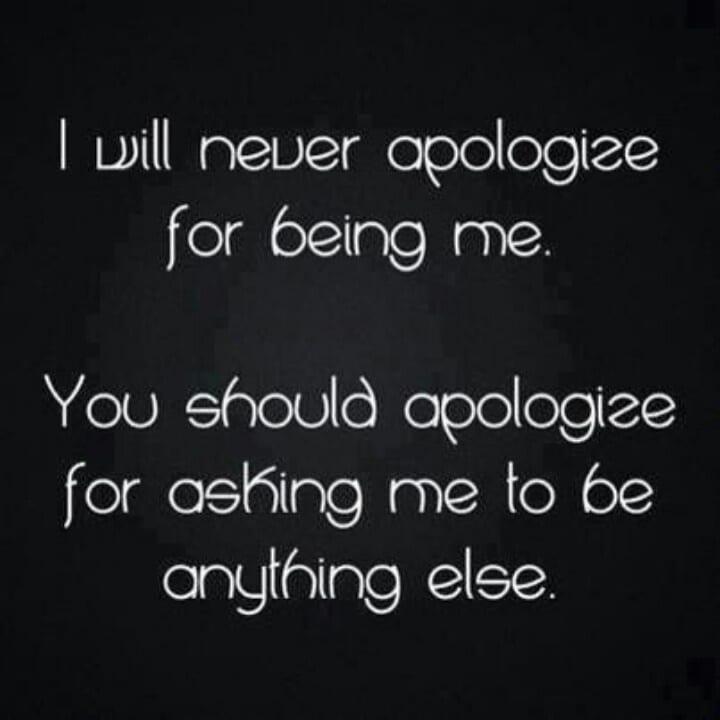 Sure, I wasn't portraying snapshots of fake, perfect lives. I knew that. But, I thought I was at least portraying real-life. And, real life is pretty some days and ugly the next. But, that didn't mean life was over for me. It didn't mean I wasn't grateful for life. Yet, others were seeing snapshots of only darkness when I didn't reflect positivity and light all the time.
It was heartbreaking, and it was with people close to me, and it was eye-opening. While all of my intentions were good, the reflections that they were choosing to see in my blog weren't at all right either. Just like those blogs weren't real to me. Mine was a little TOO real to others. I felt hurt and angry and robbed of something I loved doing.
I wrote post after post after post trying to explain myself. And, those that didn't know what was REALLY going on kept encouraging me. And, I am so grateful for that. But, inside, no matter how much I wrote in vague references to the life-changing moment, I was still hurting in a way that changed me.
I realized, for the first time in my life a few things.
That sometimes people don't want to see the ugly.
Sometimes, people are downright offended by the truth.
Sometimes, people will misunderstand you no matter how hard you try to explain or write in an honest, clear way. They will pick and choose the words and posts that you share. They will see who they want to see. Even if it isn't you.
And, sometimes, there are people like that blogger I mentioned earlier that prefer to only look at pretty things when their lives are crumbling down around them. I get that now. I'm not going to judge them anymore either. They are reflecting who they want to reflect.
Some people want to only see the pretty.
And, my blog will never be that.
It doesn't make my blog better than theirs. It just makes my blog different than theirs. And, just because I am not afraid to voice the ugly, doesn't mean I am wanting the ugly all the time. In truth, I just want real-life. I want to live life to the fullest, find joy in the simple, and not be afraid to share the scary. I want to not be judged because I choose to do something different than someone else might do it. I am working hard on trying to get over feeling so judged, when in reality, they chose what they wanted to see. That's not my fault at all.
I choose for my blog to be honest. For ME, that is the only way to blog now.
The problem is, others will continue to see the reflection they want to see.  So to my mirror on the wall? I just ask, please, reflect ME. Nothing more, nothing less. And, if others refuse to see that? Help me to keep writing….