Recently, I started a part-time job. I'm loving it. And, it has to do with blogging. Get this…I work for another blogger! It's really fun, and she is such a sweet person and has like 5 million more followers than me or something. So, I've learned a lot too! In the process though, I've also been looking at a lot of crafts, DIY projects, and holiday home tours. I can now say that looking at pinterest is part of my job. "Yeah, honey. I'm working." wink wink.
So, when you spend a lot of time looking at pretty and perfect things all day, you can start to feel a little bit loser-ish. I've even been tempted at this insanely busy time of year to go to Michael's and purchase items for crafts!! Ahem, I don't do crafts, remember? Except for this time. And, this one. But, still, everyone makes it all look so simple! Sure, I can make a reindeer statue out of styrofoam. Really, I can.
One thing I've noticed right now is the trend toward holiday home tours. I love them. I'm one of those weird people that if you leave your blinds open with the lights on at night, I can't help but look in. Creepy!! So, a holiday home tour to peek inside someone's house is right up my alley. But, these homes are AMAZING. Don't have a clue what I'm talking about? Search for holiday home tour on Pinterest. You'll catch on quick. But, the amazingness of some of these homes might leave some of you feeling inadequate. If so, then this post is for you!
So, I thought I would do a little Perfection Pending holiday home tour. I'm going to title it, "I have 3 small children 7, 4, and 2 living here…what more can you expect?" K, so the title needs a little work, but anyway, you get the idea. And, get ready for some low quality photos too. Excited!?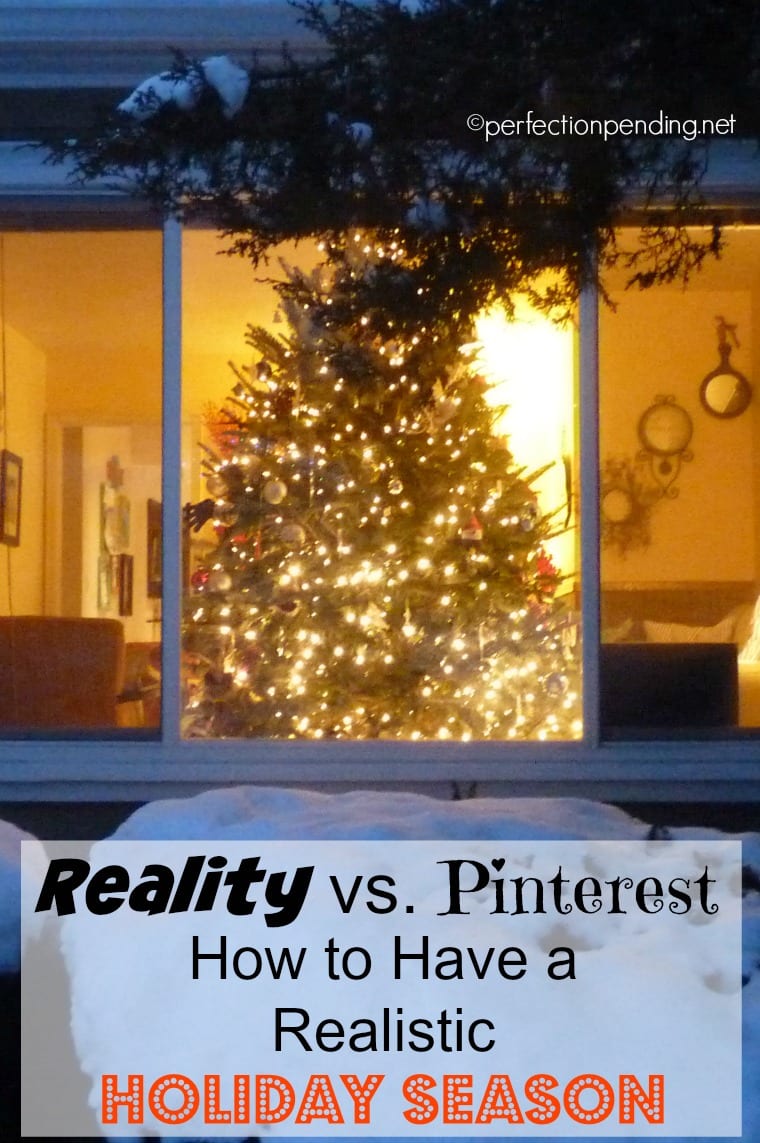 Let's start with our lights on our Christmas tree. Lovingly Hastily hung by my husband with care at 11 pm at night when I said I was too tired to help.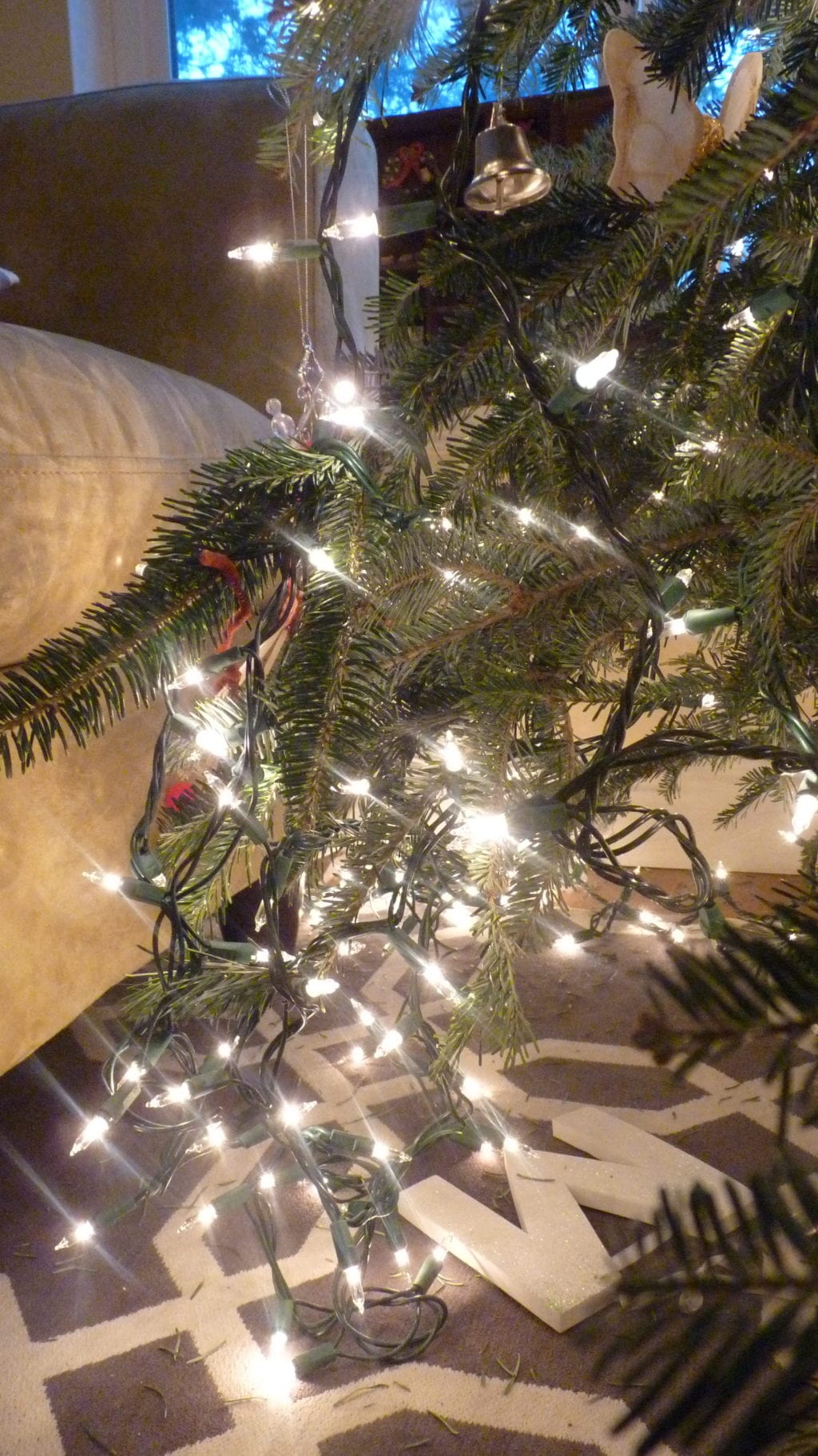 Next, I'll take you to another fun corner of the house where I shove all the stuffed animals that make annoying noises. I hope the kids won't notice them and drive me to insanity. There are only so many times you can hear jingle bells by a penguin puppet's animated voice.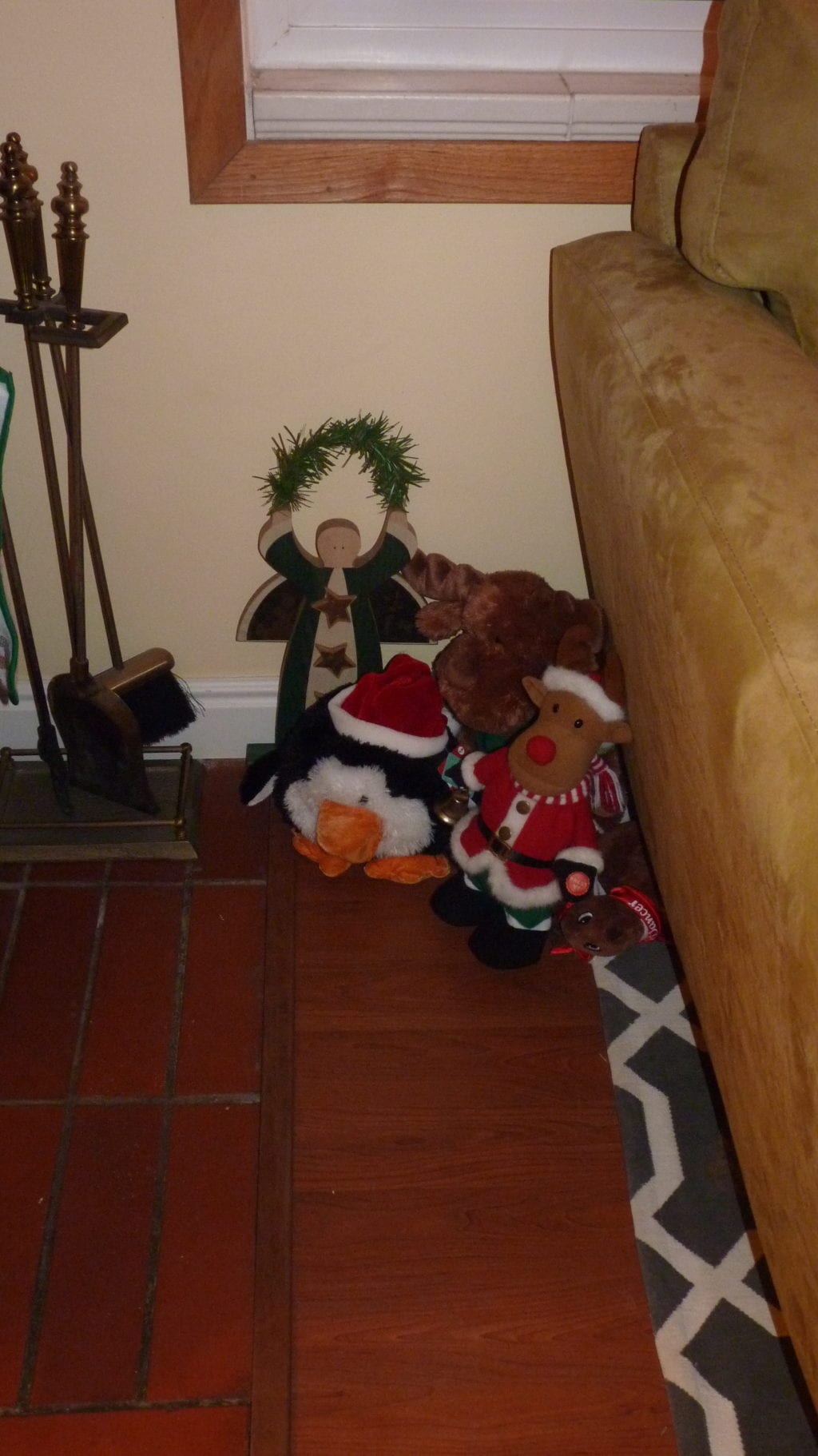 From there, I'll show you how we hung our stockings this year. We have an awesome wrap around fireplace, but no mantel, so they were hung on our fireplace screen. Talk about creative!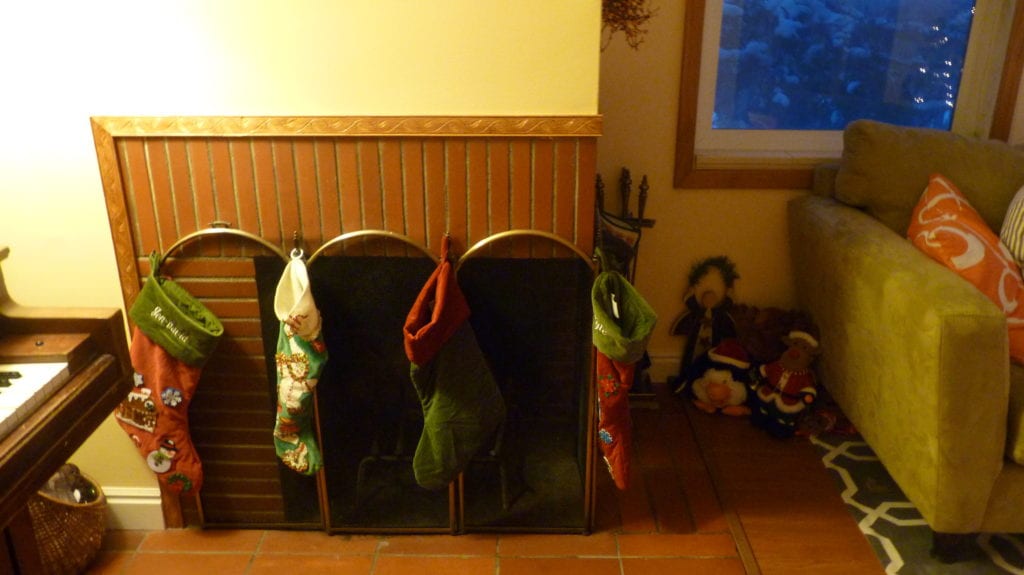 There's the gingerbread house we made.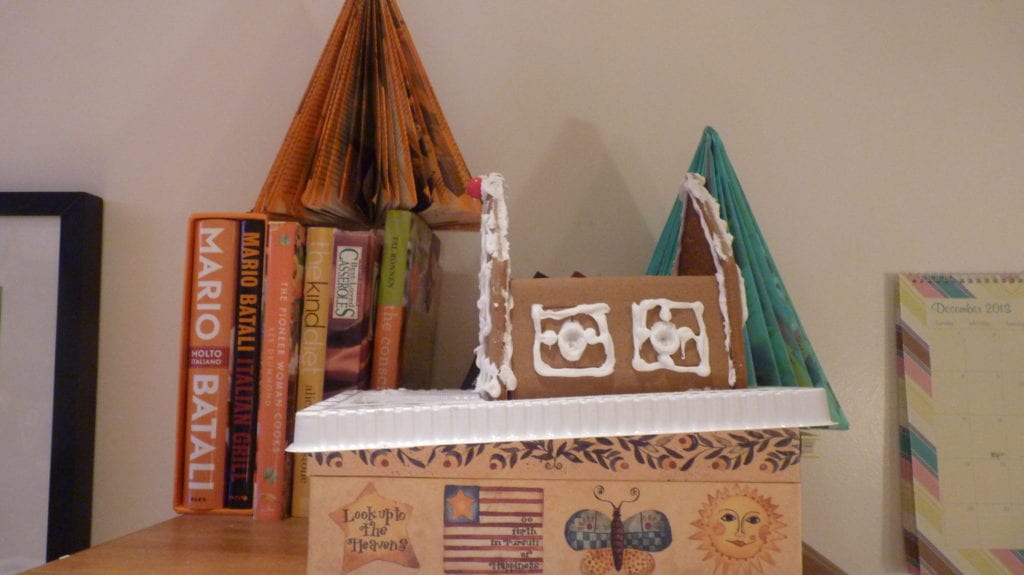 Candy has been eaten, and the roof is now missing, but you can use your imagination for that.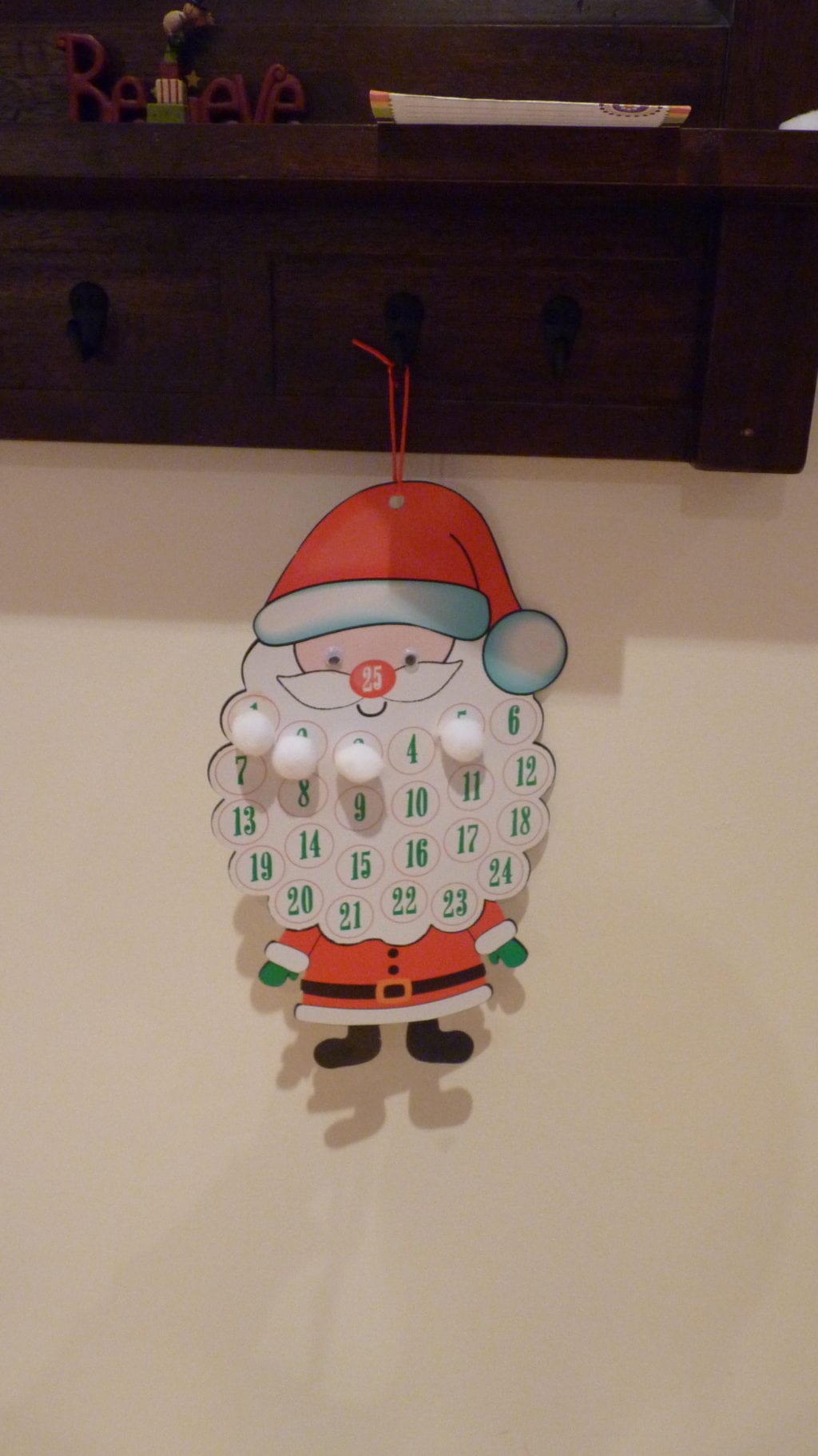 We're really good at keeping track of how many days are left until Christmas, too.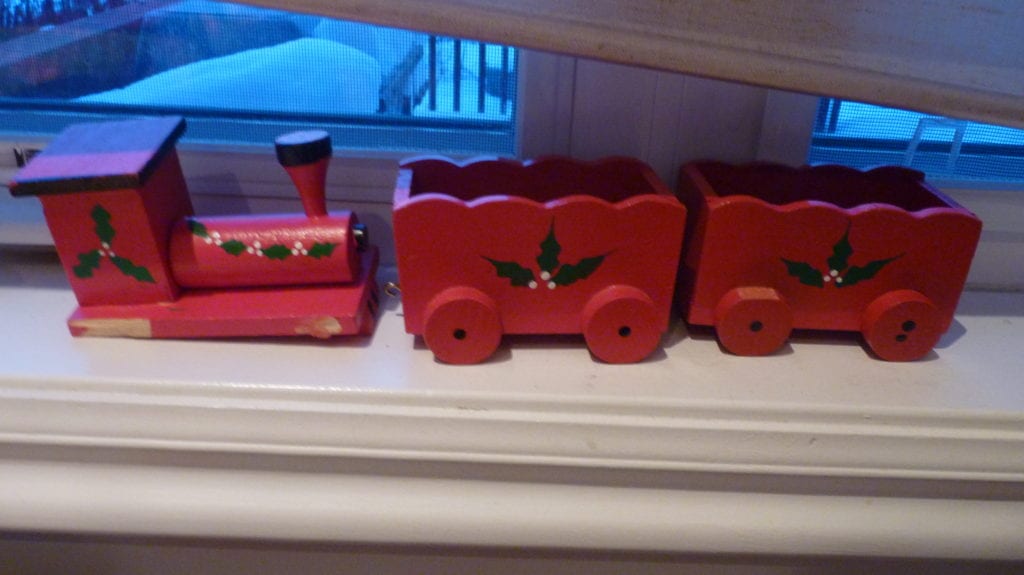 I found this little treasure on my window sill in my bedroom. Oops! We're missing two wheels. I guarantee you we'll never see those again. But, we'll still bring out this train from my husband's childhood every year anyway. That's how we roll. Or don't, I should say.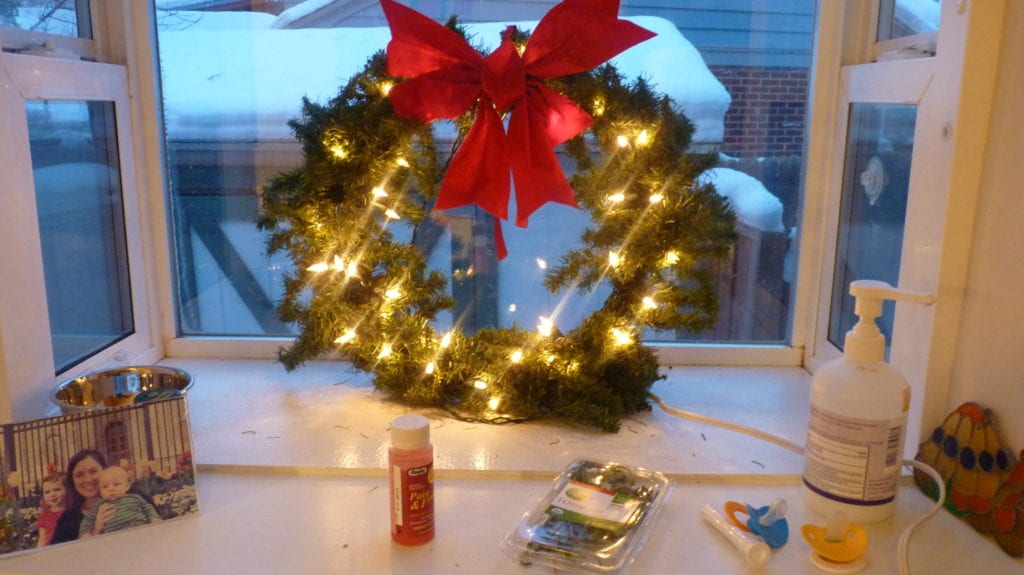 Let's not forget this wreath I threw in my kitchen window because I didn't know where else to put it. Looks good with the other "decor" of fresh basil, pacifiers, tylenol, and hand sanitizer.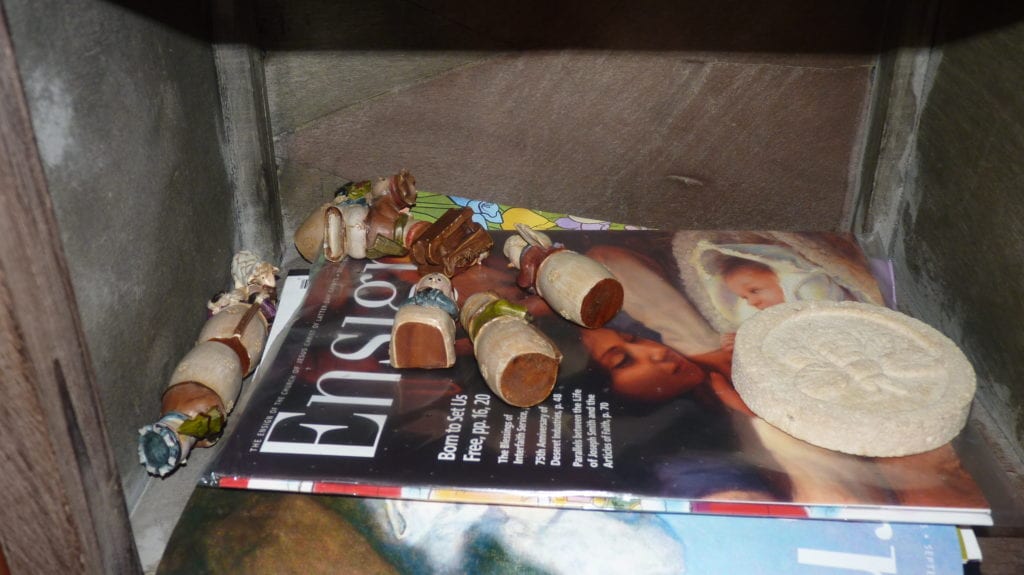 And, we definitely can't forget the snowman nativity that got shoved into the cabinet of the end table. Sorry, baby Jesus. I think that's you upside down in the back….
And, of course, the ornaments….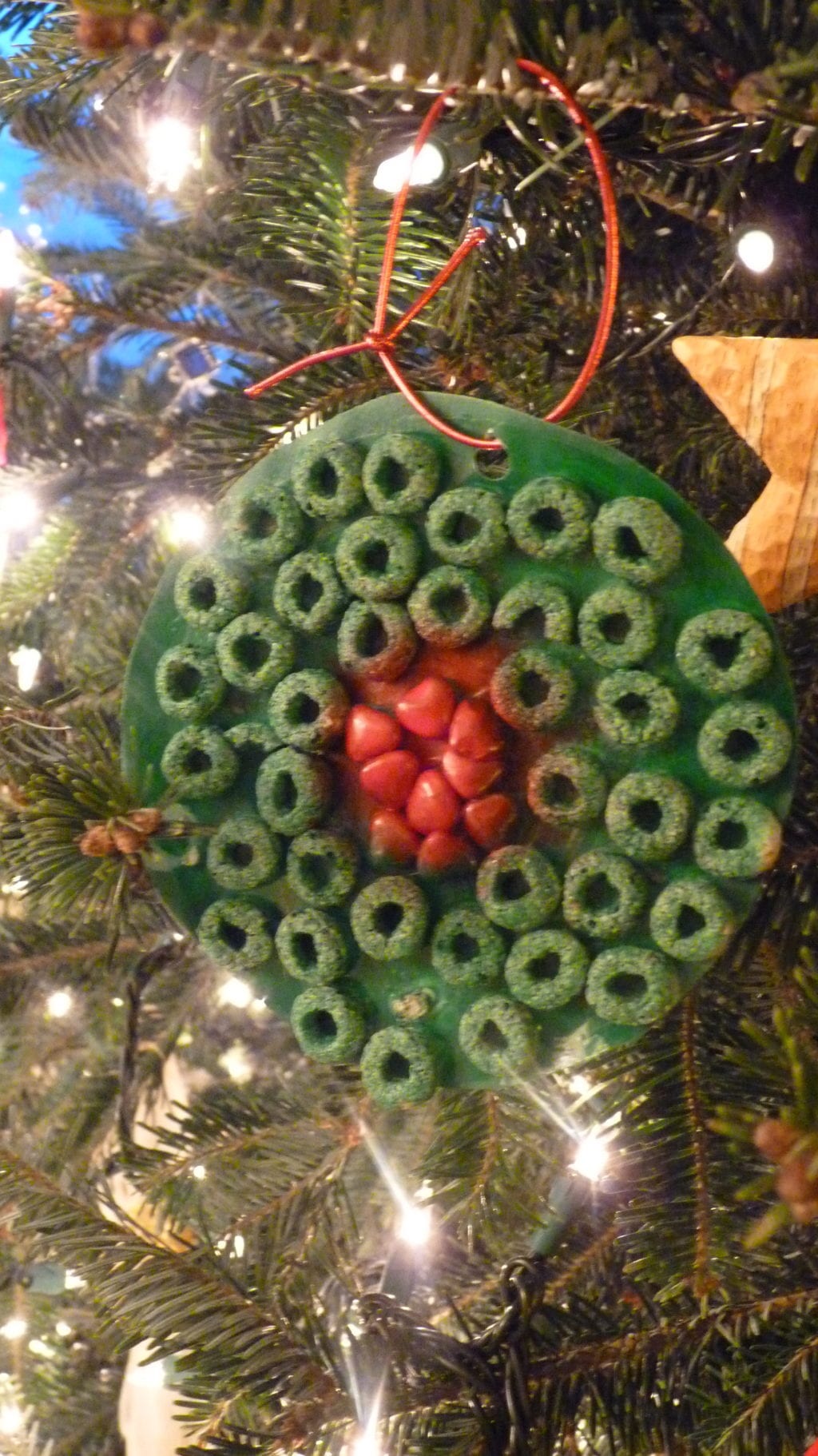 Cheerios may or may not have been eaten off of this one.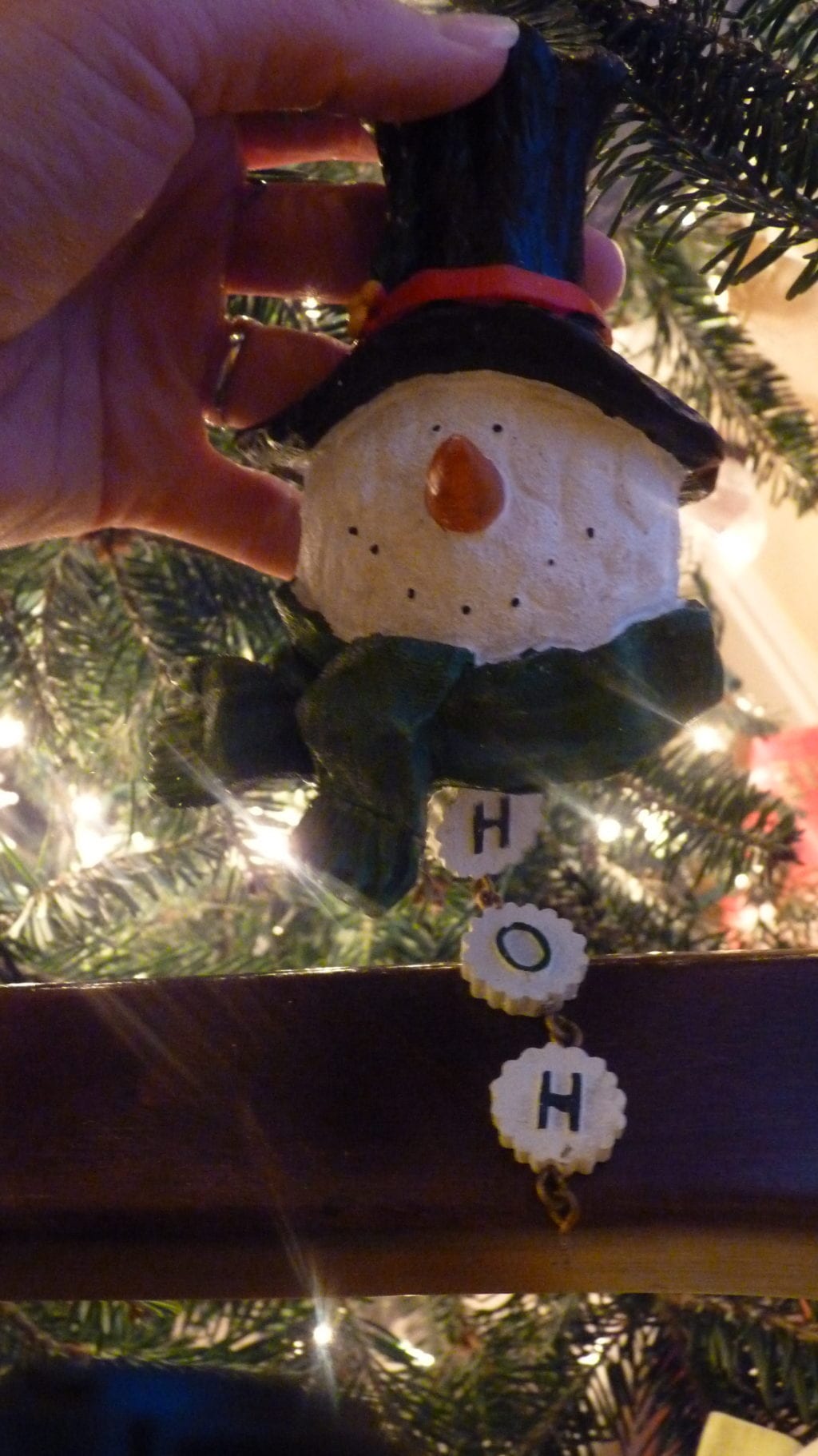 The snowman that used to say, "Ho, Ho"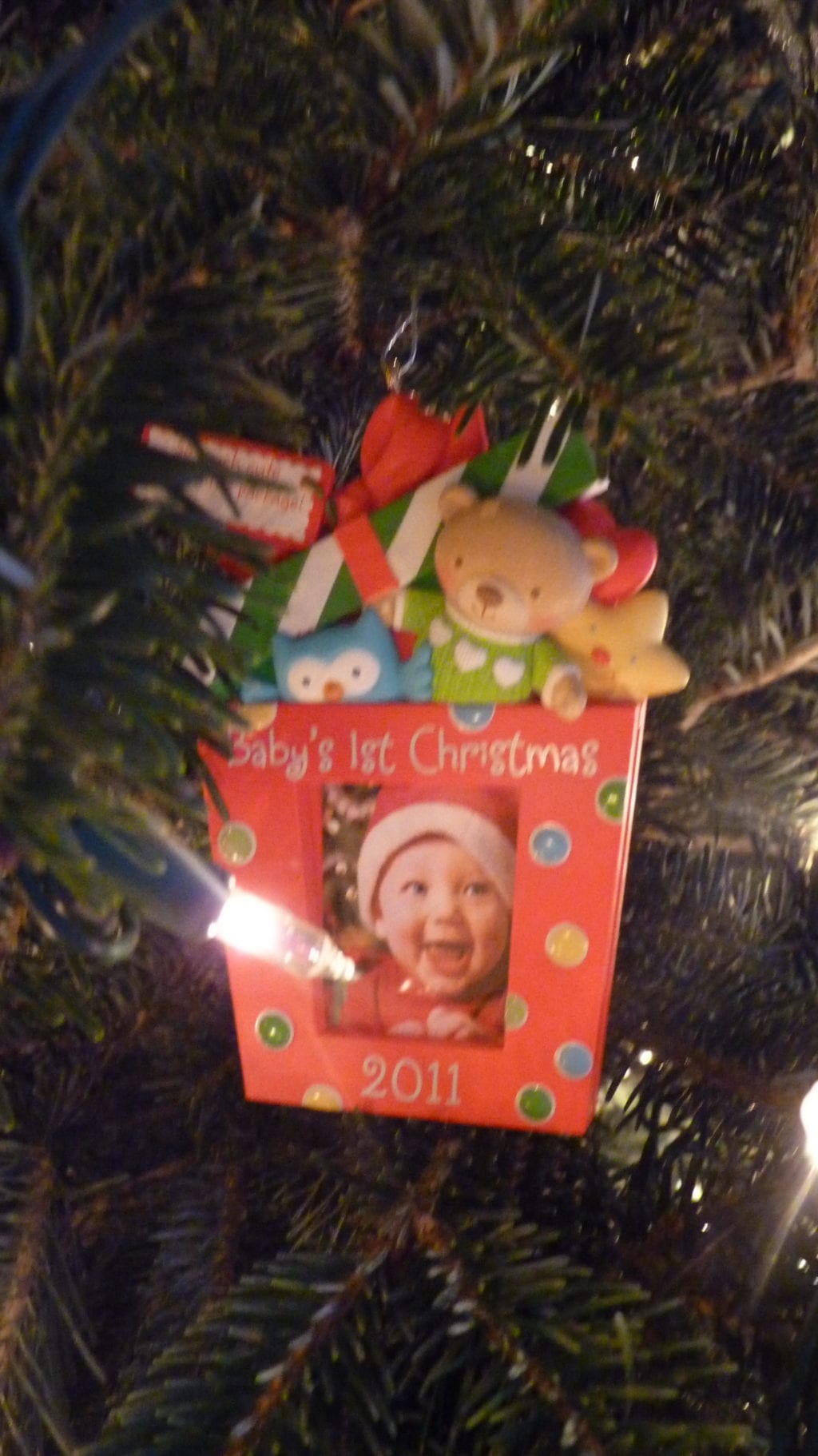 And, the baby that isn't mine.
I do love my nativity though. Although, I do wish my stocking hangers had a place to you know…hang stockings.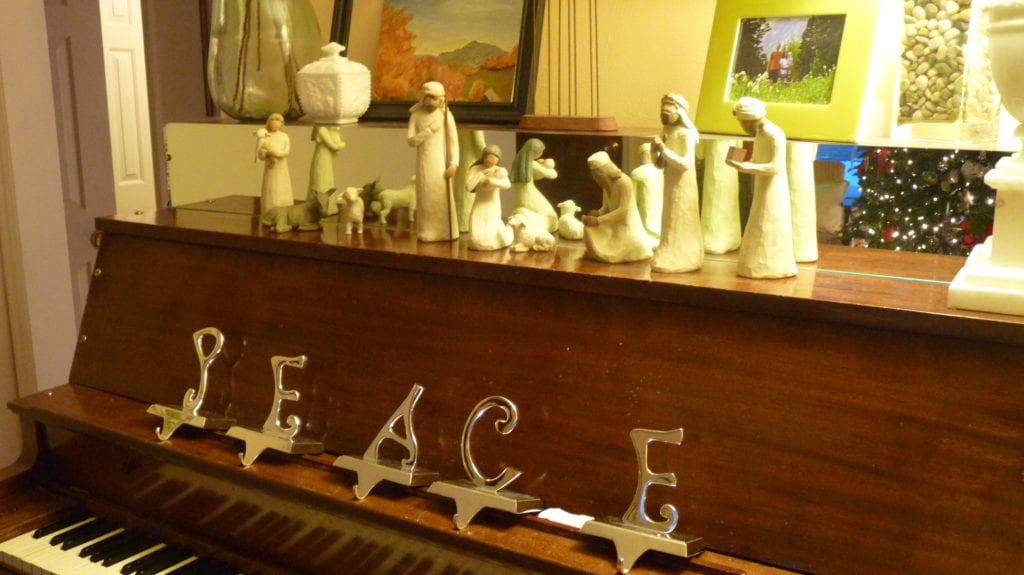 And, this banner I won on Emily Thomas Writes makes me "believe" that one day I'll have a picture perfect home. Even if it's not in this lifetime. There's that annoying cute little elf.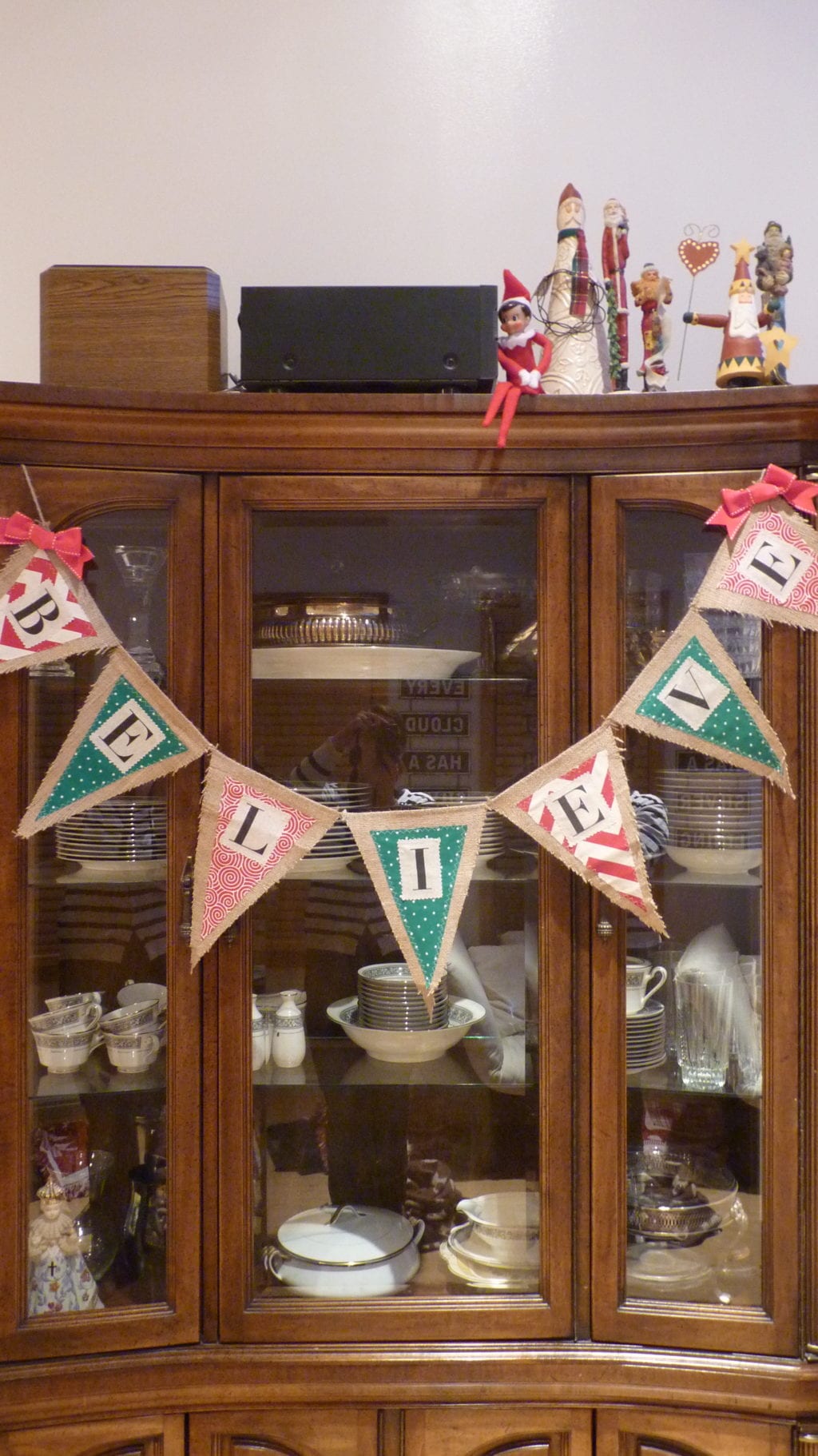 But, my absolute favorite part, for real…..when I see my tree from the outside of my house. It truly does make me happy. Even if the bottom is a little heavy on the lights and looks like it's about to catch fire…..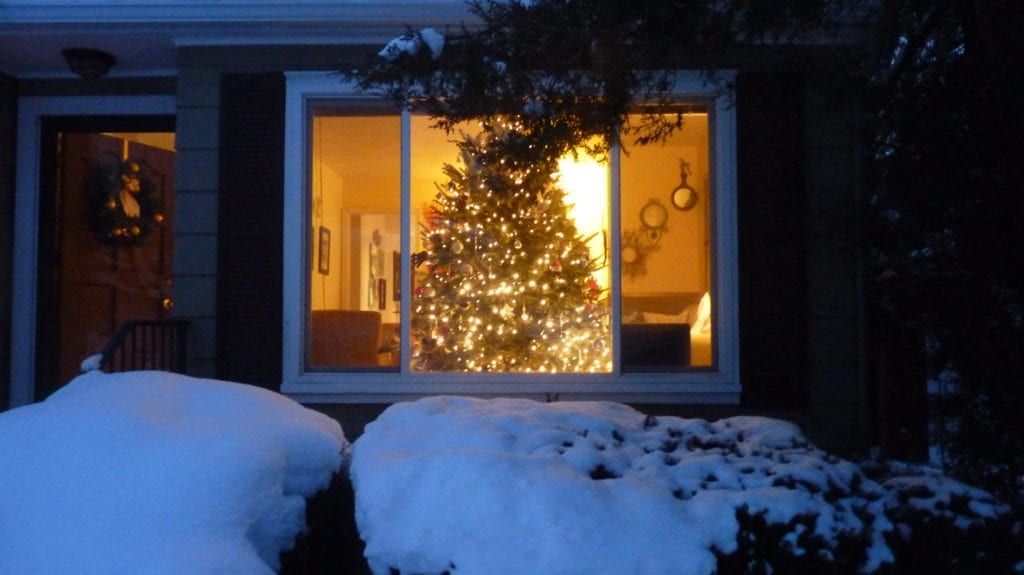 Have a realistic holiday season. It will make us all feel better.