It's amazing how one piece of mail can alter an entire life.
When I was 17, I thought I knew everything I wanted in life. Don't all 17 year olds? I was a senior in high school, and dying to get out of the small Texas town I grew up in, and be that mysterious girl that went away to college and never came back. Everyone would imagine me living a cool life in another state, and I would write letters telling my friends back home how amazing college was. And, I would also get out of my house. Which was probably my biggest motivation of all. But, that's  every kid's dream, right? At least, it was mine.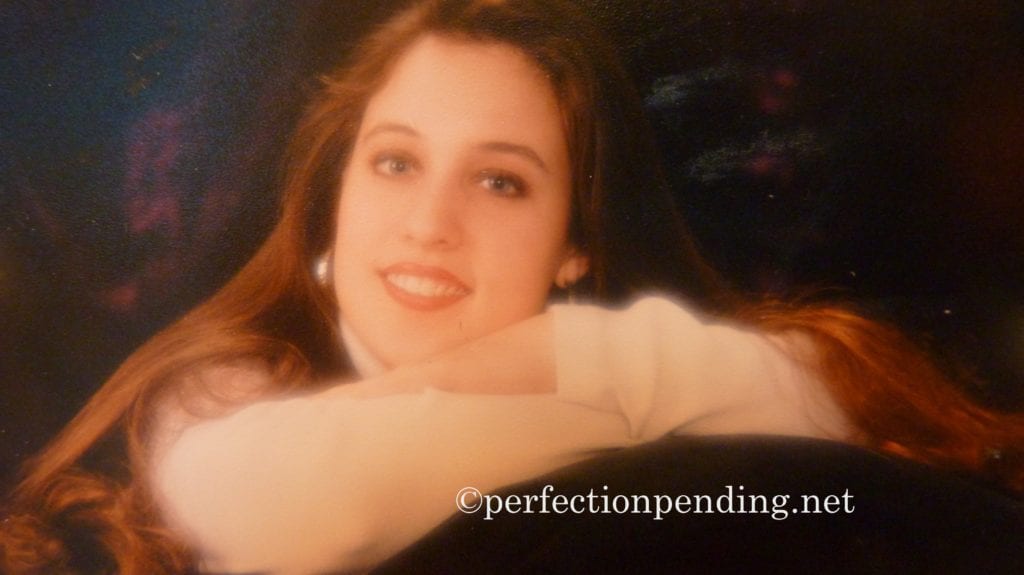 My Senior Portrait. I swear I didn't go to one of those glamour shots places. Although, my husband doesn't believe me.
So, I did what every self-respecting, innocent, naive, young mormon girl would do, and I applied to BYU (Brigham Young University). I was looking forward to a dating pool of young, clean cut mormon boys, and living among people just like me. I did hope to get a degree (although I had no clue in what at the time) and actually go to school. But, the life I imagined at the strict, mormon, uptight, university seemed picture perfect.
I pretty much told people I was going to BYU. I was in honor society, band, was a graduate of seminary at church, and had good ACT scores. What could go wrong? The anticipation of that big fat envelope coming in the mail was almost too much to take. Everyday, going to the mailbox was nerve wracking. And, then it came.
And, you guessed it….there was no big fat envelope, but a small one with a generic, big fat rejection in it.
I was devastated. I had no plan B really. Except to go to the community college if I didn't get in. I was so sure that my life was all worked out in a certain way until the letter changed the course of my life forever. Mail carriers really are powerful people when you think about it.
But, my 36 year old self, that did get a Psychology degree (that she never uses), and now spends her days taking care of little people, can look back now and think about all the things that might have never happened if I HAD gotten into BYU.
I imagine that I never would have….
Gone to community college and had one more year with my two best friends. Lots of memories to cherish there.
Started dating a loser which taught me exactly what type of man I DIDN'T want in my life.
Failed out of another big Texas University which taught me a lot about the importance of actually going to class. Although, that economics teacher I had can shove it.
Learned a lot about making mistakes and fixing them.
Learned how to support myself and live off of Ramen noodles and McDonalds.
Learned what it means to truly sacrifice and put God and others before yourself. That's what going on a full-time LDS mission for a year and a half taught me.
Learned Spanish.
Learned that if worse came to worse, I can survive on my own.
Learned how to use public transportation.
Waited until I was 24 to get married.
Met my husband.
Gone to Europe.
Been a mother to the three most hilarious, awesome, adorable kids on the planet.
My life as I know it now would not be the same. Who's to say whether it would be better or worse. There's no way of knowing that. But, I know that there are things that happened in my life that definitely would NOT have happened had that envelope contained something different. And, from what I know about BYU culture now, I may have just hated it down there.
Everything happens for a reason. God is in control….not us. Although, at the time, it seemed the mail had all the power. And, I guess, in some ways, it did. But, when I look at my life and everything that has made me who I am, I wouldn't have it any other way.
 **********
 Do you have a good story about the mail?? Link up below: