One of my favorite childhood memories is when my brother decided to drag me across the carpeted gymnasium at church in front of his friends. That was fun. Kidding. That was horrible, and I had the carpet burns to prove it. But, I get it, he was trying to be manly at the time…or something.  Being 5 years my senior, there really wasn't much rivalry there. No, it was more of a dictatorship. Older brother always wins against 3 younger sisters.
And, my youngest sister is 8 years younger than me (she's in the middle there), so we didn't fight over too much either, except about how much she wanted me to stop being her second mother. Yep. Guilty as charged.
But, my sister, Lindsey is a whole other story. I've blogged about some of our shenanigans before. But, when I think about my childhood, there is pretty much no memory there without her in it. And, to this day, if something happens to me: good, bad, or trivial, she's the first person I want to talk to about it.
But, it wasn't all love and friendship growing up. No. Sibling rivalry was real. We were two years apart in school, and I think back to all the fights (because there were a LOT of them) and it's really impossible to pick just one to sum up an entire childhood of memories. But, I know this, even though I'm the older one, she's always been the leader.
She got her period before me. She kissed a boy before me. Got married before me. Had a kid before me. She does everything before me…and maybe that's how some of the rivalry came about. But, I think mostly, when you have two siblings, both girls, and they're that close in age. Well, rivalries will happen. Ours were never about boys, but were pretty much always about clothes. And, how cruel I was to her as the older sister. In a way, it makes me sad that I didn't realize what I had in a little sister until we had both moved out of the house and started young adulthood, but I guess that's life with a sister. It's impossible to be best friends forever. Friends from high school are always amazed to hear we are so close now. That we not only love each other, but we like each other. There were a few years in there during high school where things didn't go so well. That's all I will say about that.
And, although we don't really compete on much these days anymore, there is still plenty of sass left in our relationship.
For example…..
I was reading the post today by Mommy, for real about The Importance of Family Traditions, and a memory came flooding back. A memory of a favorite childhood book of mine. The Secret Garden. I left a comment on her blog telling her how much I loved that book and might have to buy a copy for my daughter when it hit me. I used to own a very nice copy of that book. Where was it?
I remembered that it was green, with beautiful pictures. Hardback and had a pretty ribbon bookmark to keep your place. I loved that book. Since Lindsey was more of the greedy book hoarder, it was one of the few books from childhood that I knew was mine. I treasured that book, and read it more than once. As a little girl, it was pure magic. And, as soon as I remembered that book, I knew who had it.
Lindsey.
So, I picked up the phone, preparing myself for a fight. "Do you possibly have a hardback, green copy of The Secret Garden. If you do, I know it's mine."
She was addressing Christmas cards at the moment and probably in a licking envelope haze, "Umm. I don't think so".
I started again, "Well, I know it's mine because I remember getting it as a present. It had a pretty bookmark in the middle, green, hardback…."
"Actually, that sounds like something I have seen around here", she said.
"I knew it!! Will you look for it for me? I really want Avery to have it. I think she'll love it." I say.
Still probably not convinced the book is even mine she says, "Not right now."
"Fine. But, will you look for it soon? I'm thinking if you do have it, I'll wrap it when I get there and give it to her for Christmas!" I say excited.
Sigh "OK, I'm getting up to look right now".
5 seconds later…."Oh  yeah, here it is. It's right here in my bedroom", she said nonchalantly.
????
"Yay! I KNEW if anyone still had it, you would have it!"
"Well, it says in here, 'Property of Meredith Parker' so I'm not sure it's yours", she says sarcastically.
I laugh, "Well, I guess you can't claim it's really your book then, can you?" I retort in my brattiest voice possible. "I swear, I'm going to look through all your books when I'm there. I'm sure you have other childhood things of mine too!"
"I don't have any of your stuff! What are you talking about?" she says defensively.
"Well, you took all my stuff when I left on my mission and I never got it back!!" I say.
"What stuff!!???" she says indignantly.
"Like all of my CDs you took. I never saw those again because they got stolen out of your car!!"
"Well, that wasn't really my fault was it, whore face" (We're loving like that)
I laughed, "Well, I'm going to look around while I'm there just to see what other stuff of mine you have."
"I'm going to wrap this up and put, 'To: Avery From: Aunt Lindsey' on it" she says.
"That will make sense since it has my name in it" I say and we both laugh.
Then, just a few minutes later, she posts this on Facebook with the caption:
"To Avery. Love, Aunt Lindsey. Beating your Mom at her own game"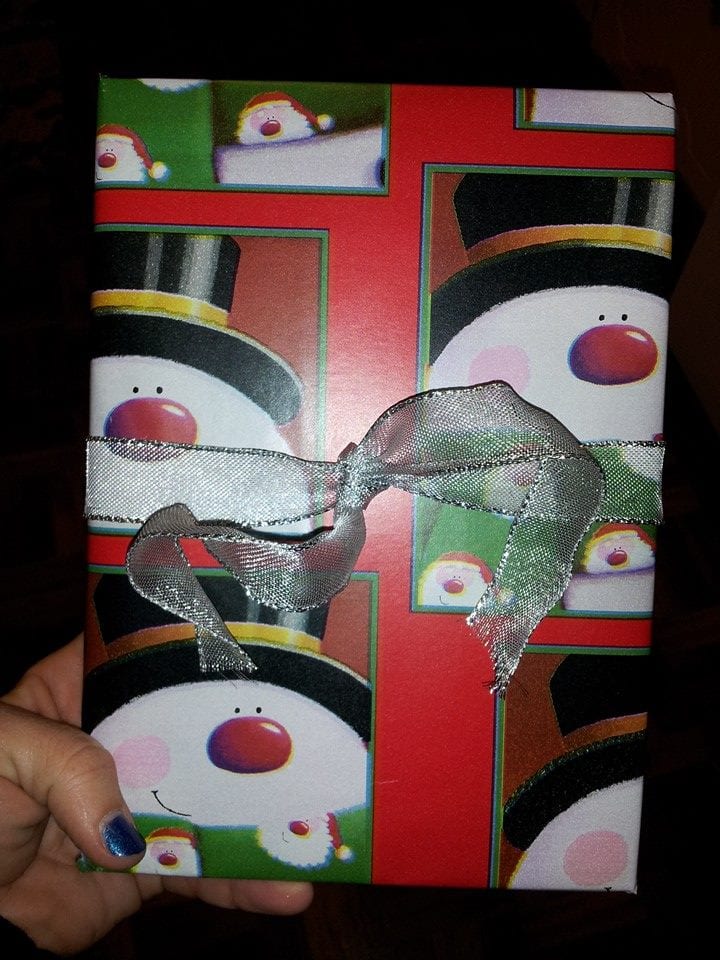 I wrote: "Brat!!"
She responded: "You know I'm kidding. Or Am I? Wahahaha!"
I wrote: "Remember. I have a blog and I know how to use it."
You see. Sibling rivalry is never dead. And, honestly, I hope it never will be.
***************
I'm linking this post up two places today….on two of my favorite blogs!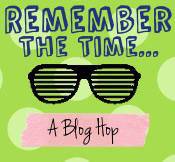 and