So, this post was inspired by two things. First, I read the post, 10 Ways to Give Your Kid a 1970's Summer by Scary Mommy. Oh my gosh, I loved it. I could relate to all of it. Today I went and got snow cones with my kids, and I was telling them how I used to ride my bike everyday in the summer to get a snow cone. They were super impressed.
Then, we've been doing a fun program that my daughter's school told us about called Play Unplugged. Basically, it's an incentive program to get the kids doing simple things this summer away from screens. Awesome. Every time they do something on the list, they get to go to a local business and get a little badge and hang it on a lanyard that the school gave them. We've gotten the hiking and swimming badges so far.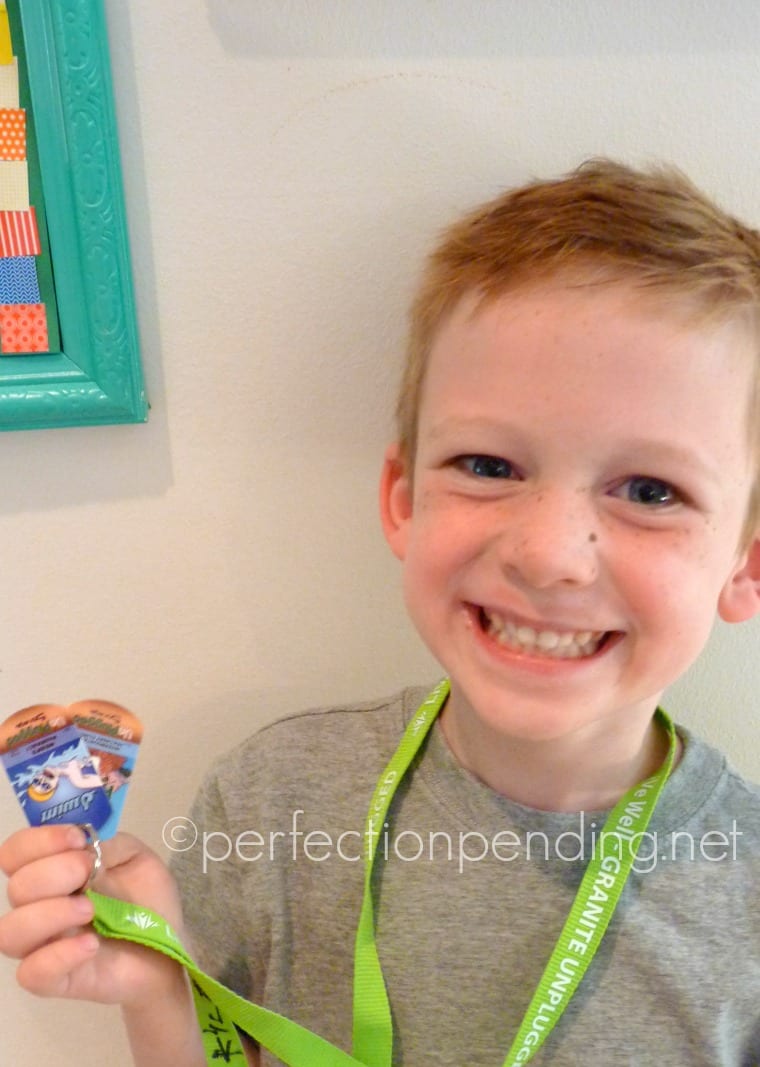 Soooo, I thought I'd make some free printables so you can do some sort of Summer Unplugged Incentive Program with your kids. I loved summers when I was a kid, but they don't have to be full of crazy crafts, and activities. Summer can be super simple. Or as I like to call it, retro.
Simple is now retro, don't you think? In this age of crafty ideas being the norm, I want my kids to just spit watermelon seeds like I used to. Do watermelons with seeds even exist anymore?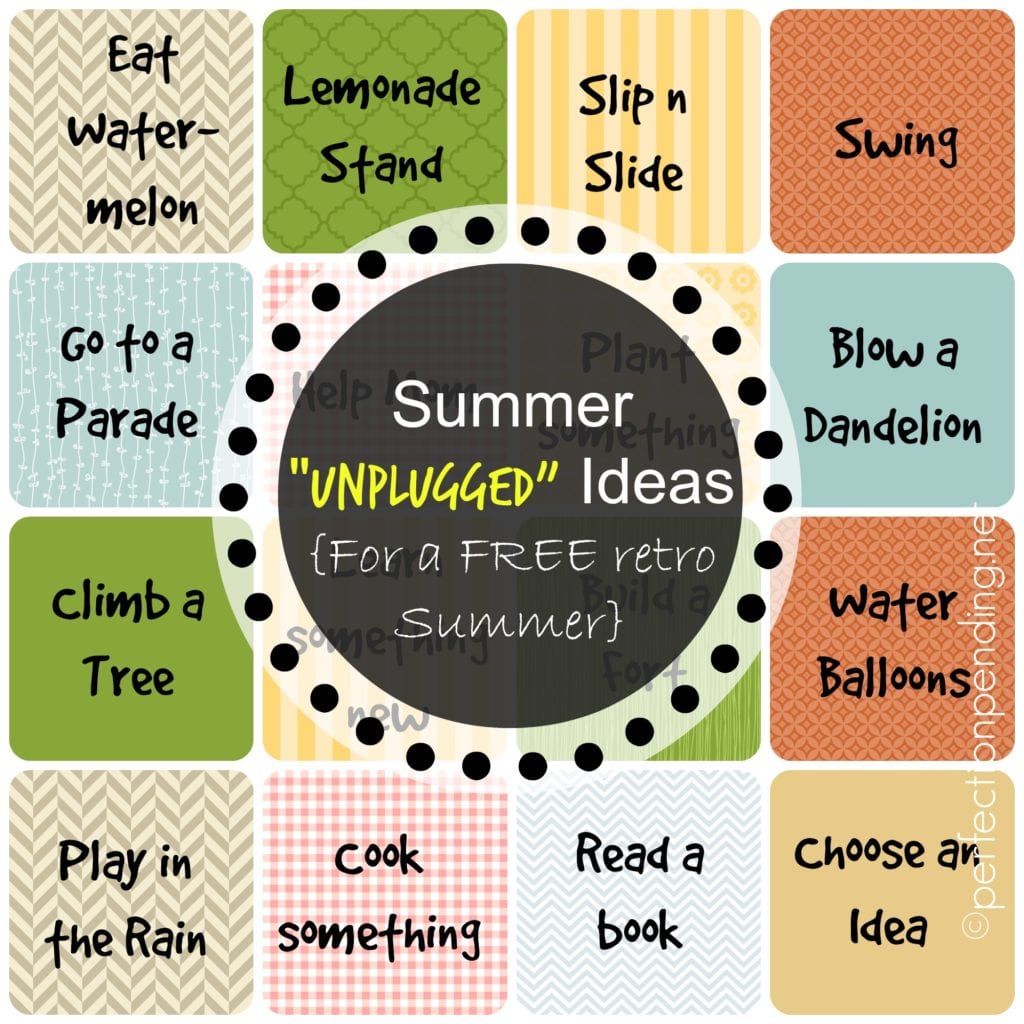 So, I tried to choose activities that were free, easy, and stuff you could mostly do at home. You know, just like the summers when we used to roam the neighborhoods, and drink out of the hose (which is one of the activities by the way).
I created three printables that you could use a few different ways. Here are some ideas for how you can use them:
1. Play Bingo with them and the winner gets a prize. Laminate the cards and re-use them with a dry erase marker!!
2. Create your own lanyard or keychain to collect them and try to get them all.
3. Use them as an incentive to do an activity that costs money like go to the movie, a waterpark or the zoo or something. After they've done 10 activities, they get to do an activity that costs money.
4. Use them as an incentive to get screen time. 5 activities gets them 30 minutes. Not my favorite because the whole point is less screen time, but for the true addicts, this could work.
5. Just print them and let your kids cut them out and dream about the activities. NO! Make them do them. But, letting them cut them out is a good idea too.
I decided to laminate mine and make little lanyard out of fabric for my cards.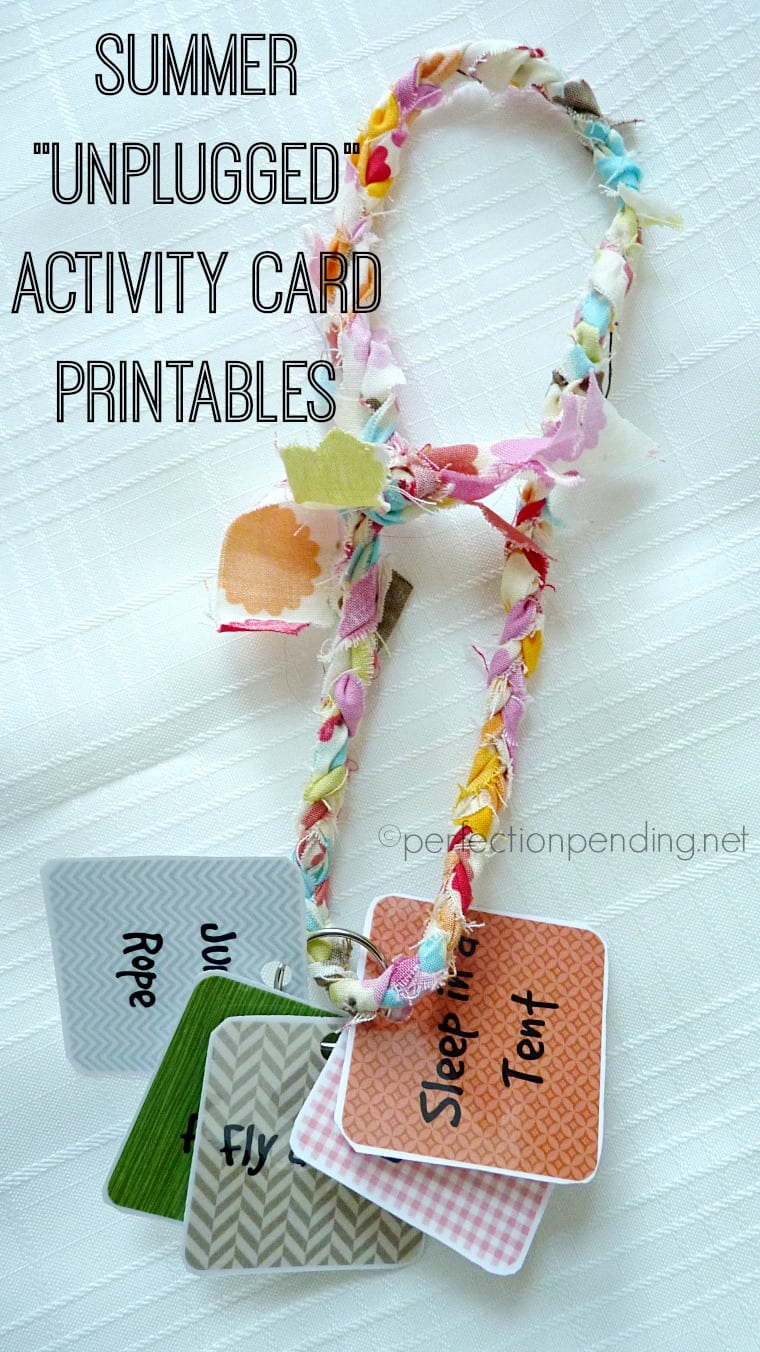 Here's what you'll need:
Free Printables (see below)
Key ring
Strips of leftover fabric
So, I was surprised how quickly I was able to think of all of these activities! Although I left blow bubbles off the list. Crazy, I know. There are 48 total. I tried to mix a couple of free spaces in there to come up with their own activity, and I put some service activities in there too. See how sneaky I am?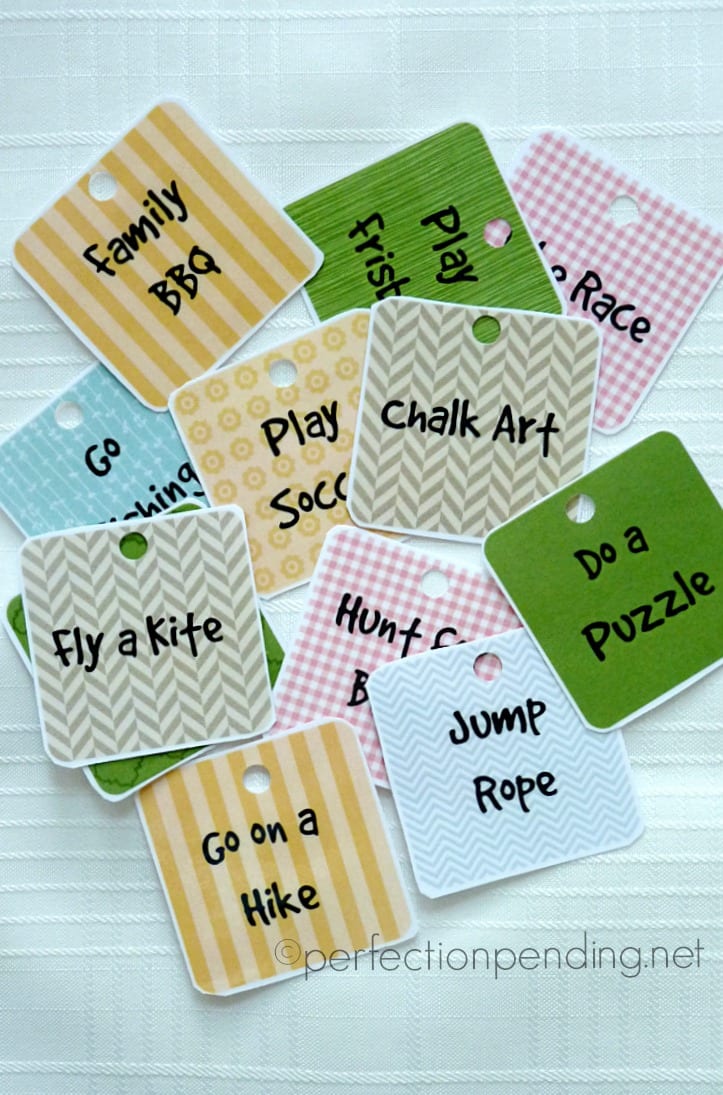 I printed these at Kinko's because I don't have an awesome printer…and then I laminated them too. After that, just hole punch, and attach to a key ring. I cut strips of fabric and braided them to make the lanyard. So easy!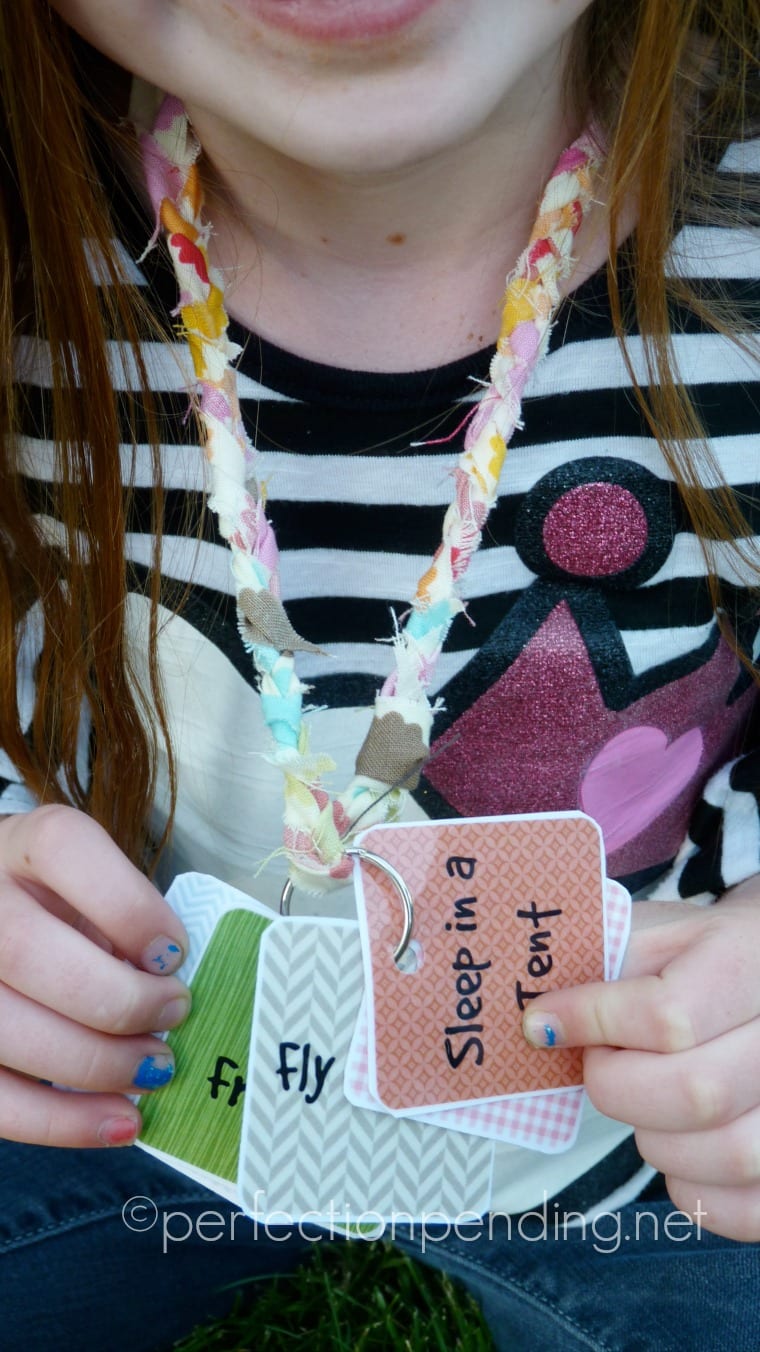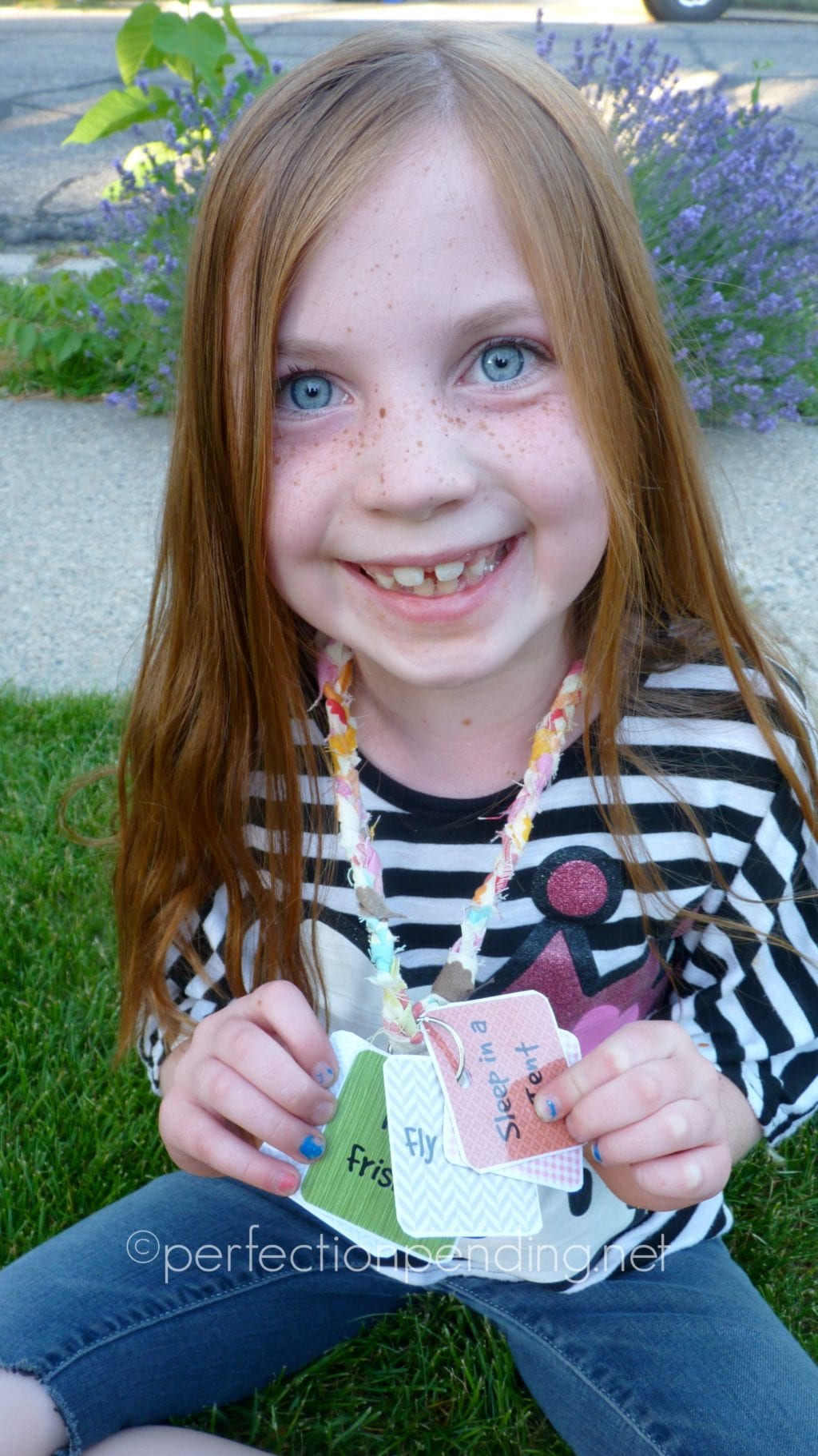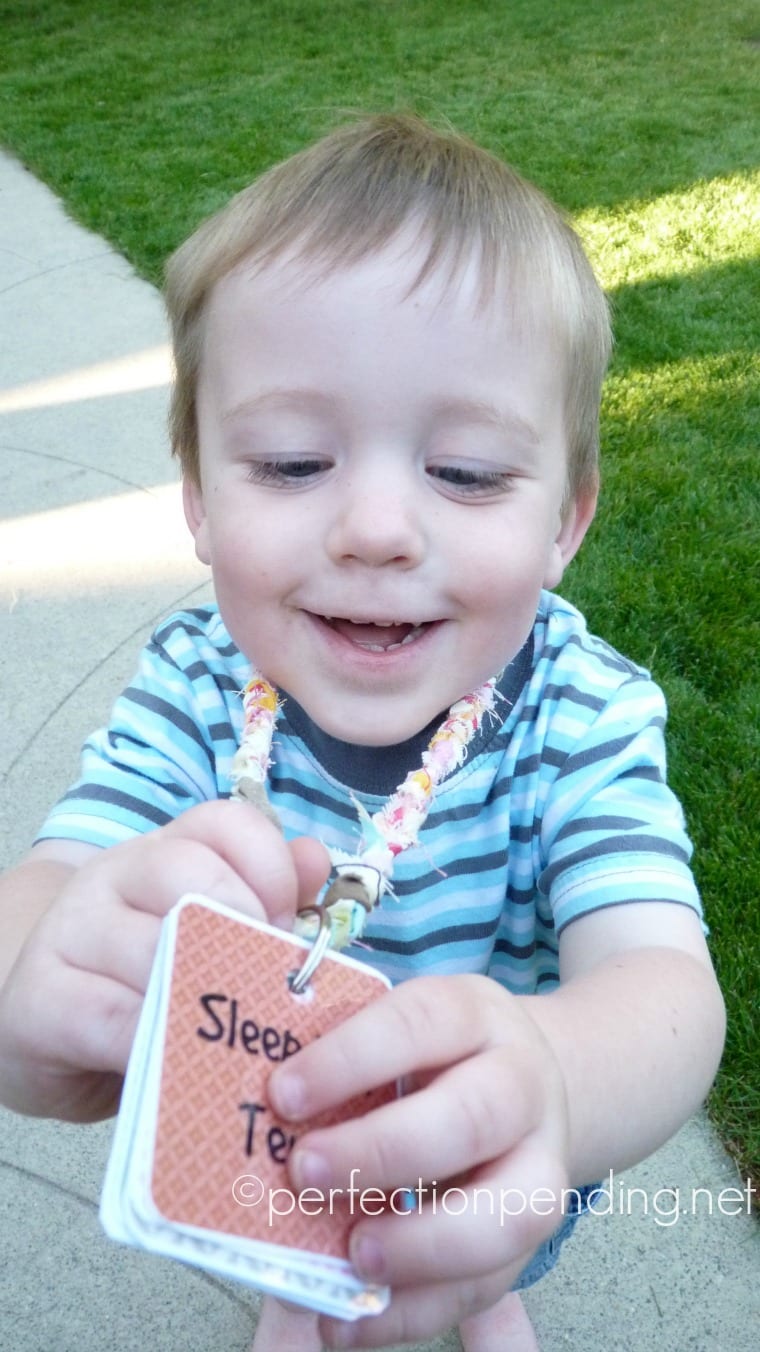 I hope your kids have fun with these this summer!! I know we will.
***************
Here are all the printables. Just click on the link below each image to get to the download.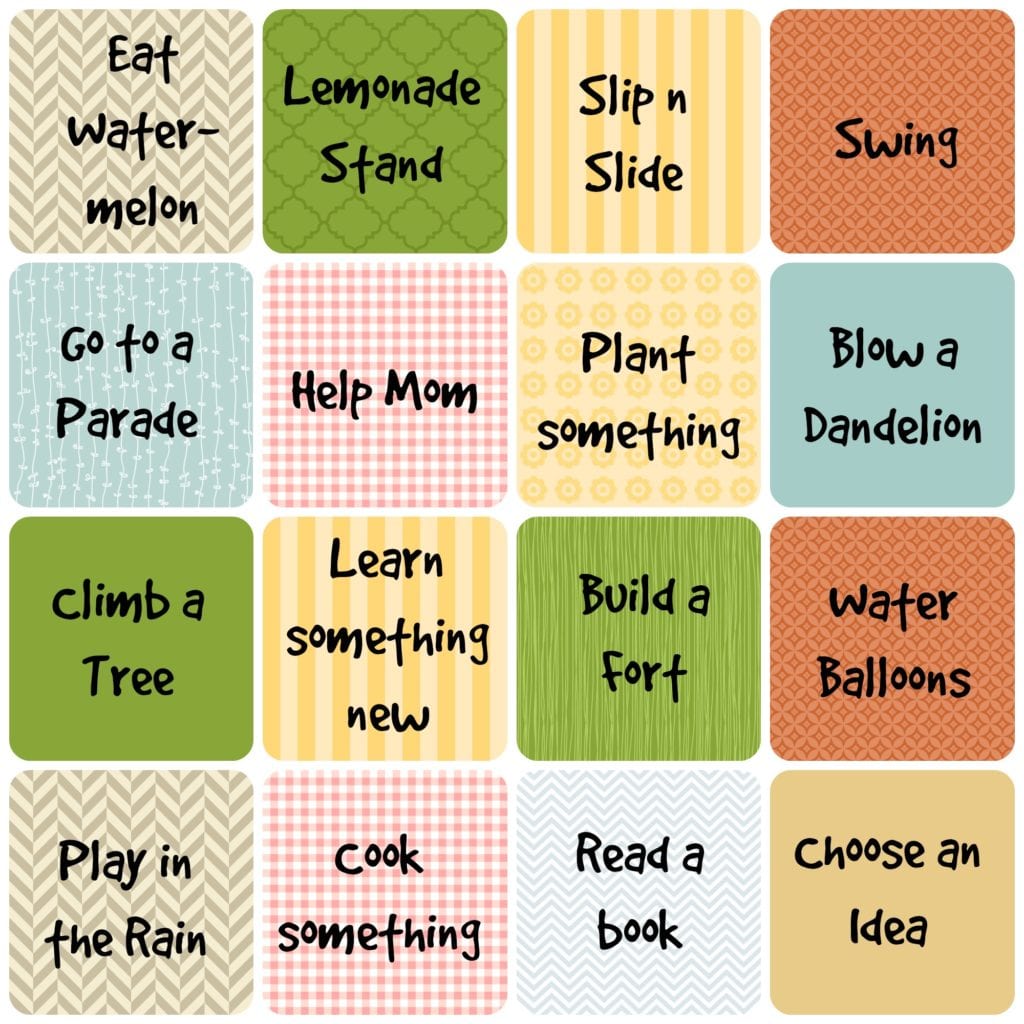 Download this printable here.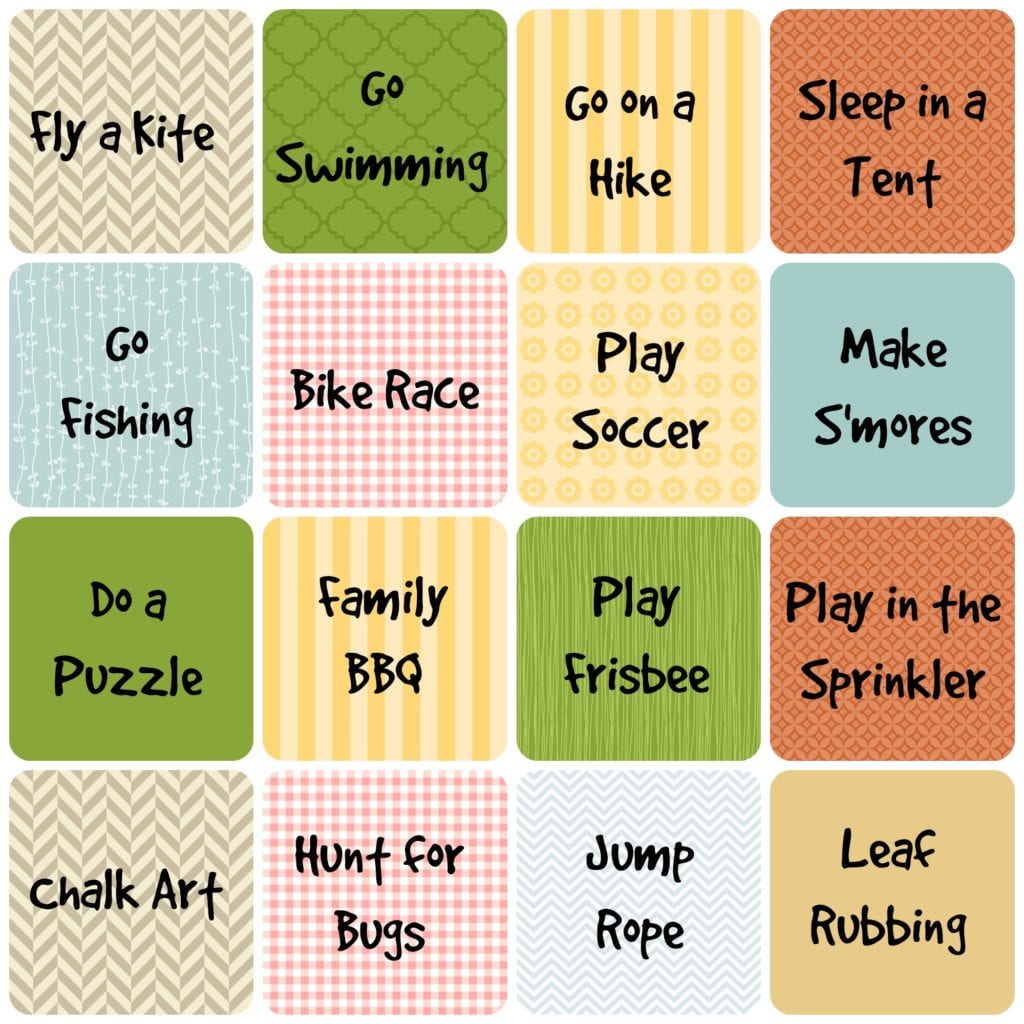 Download this printable here.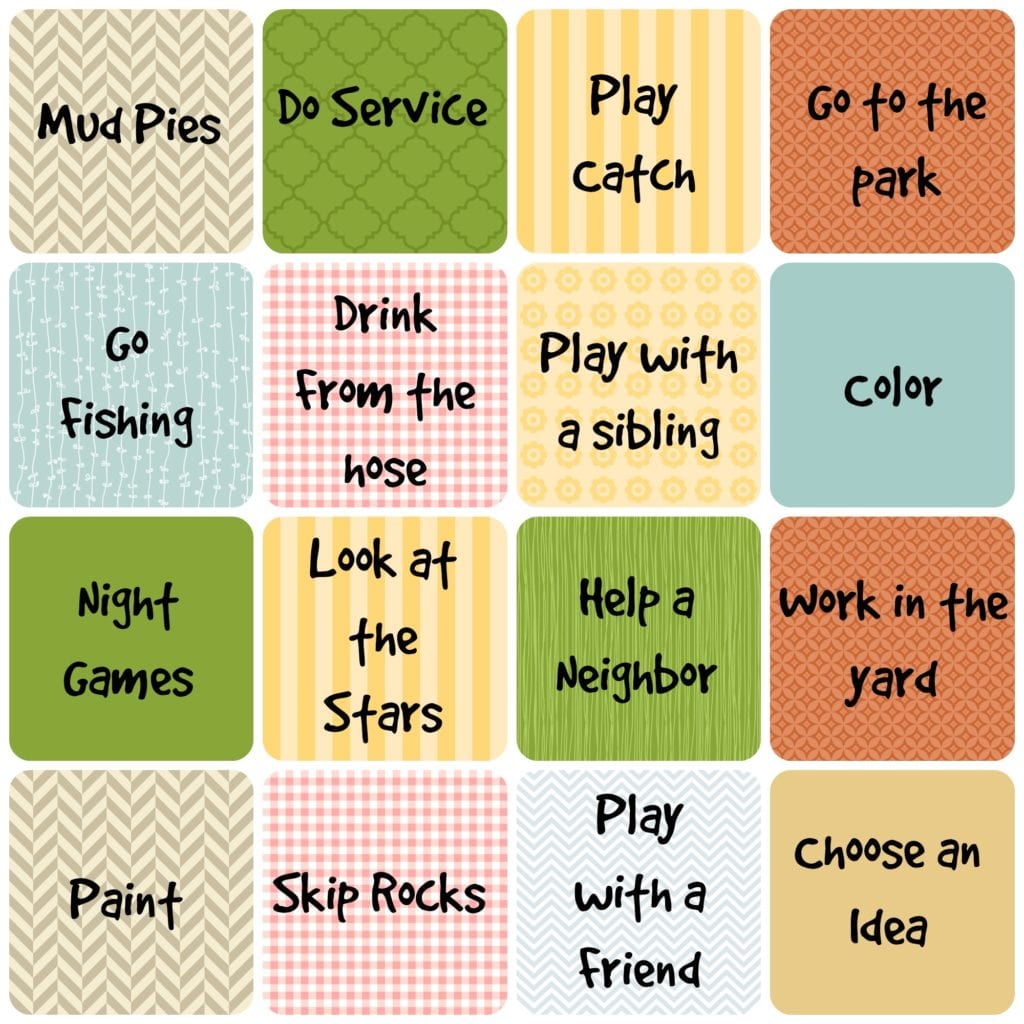 Download this printable here.
 I linked up this project to the Creative Collection Link Party and the Link Party Palooza.