I received tickets to the Ringling Bros. circus in exchange for this post. 
My only experience with a circus was several years ago when I took my oldest to an old tent out in a field (not Ringling Bros.) in the middle of the summer. We sat in excited anticipation and honestly, I decided the circus was not really for me.  It was hot, and sweaty in that tent and far from entertaining. My then two-year-old was actually bored.
So, when Ringling Bros. contacted me and asked  if I was interested in checking out their circus, I jumped at the chance. I've heard great things, and I was not disappointed.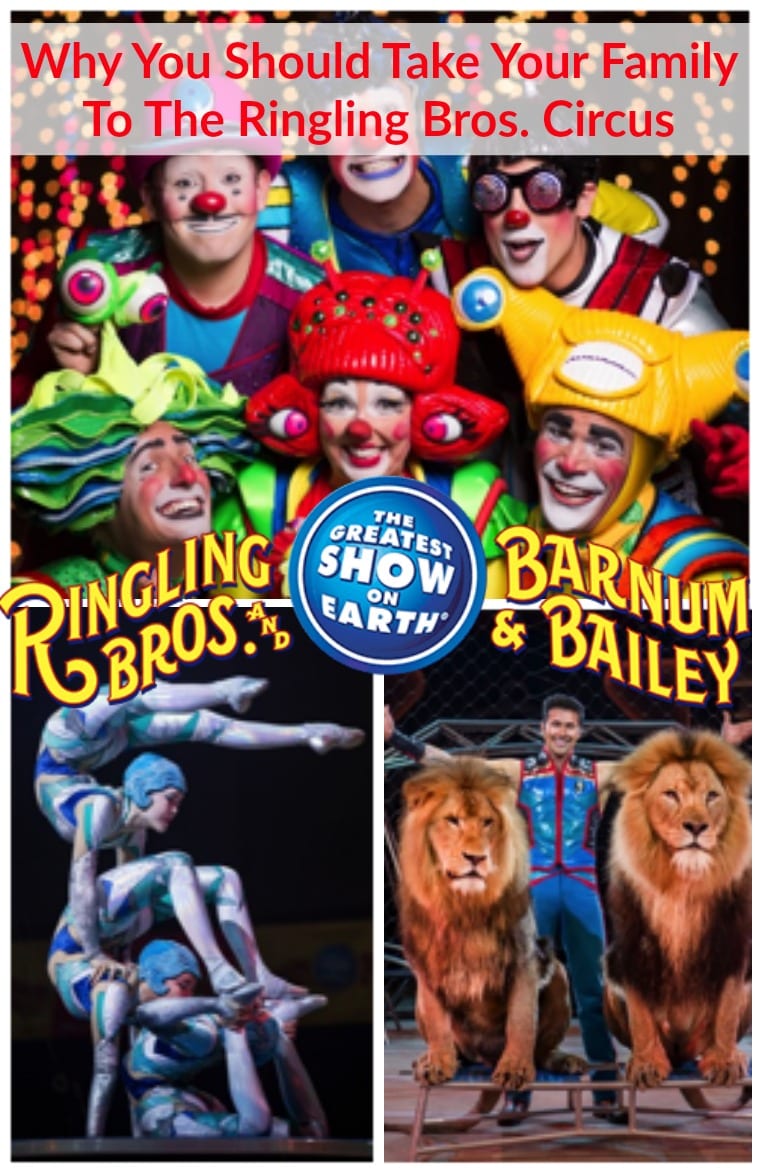 My kids were beyond thrilled, too. Show up early because there is plenty to do before the show starts. They had a dance party before to get you excited, booths, and even brought one of the tigers out to explain how they train them before the show!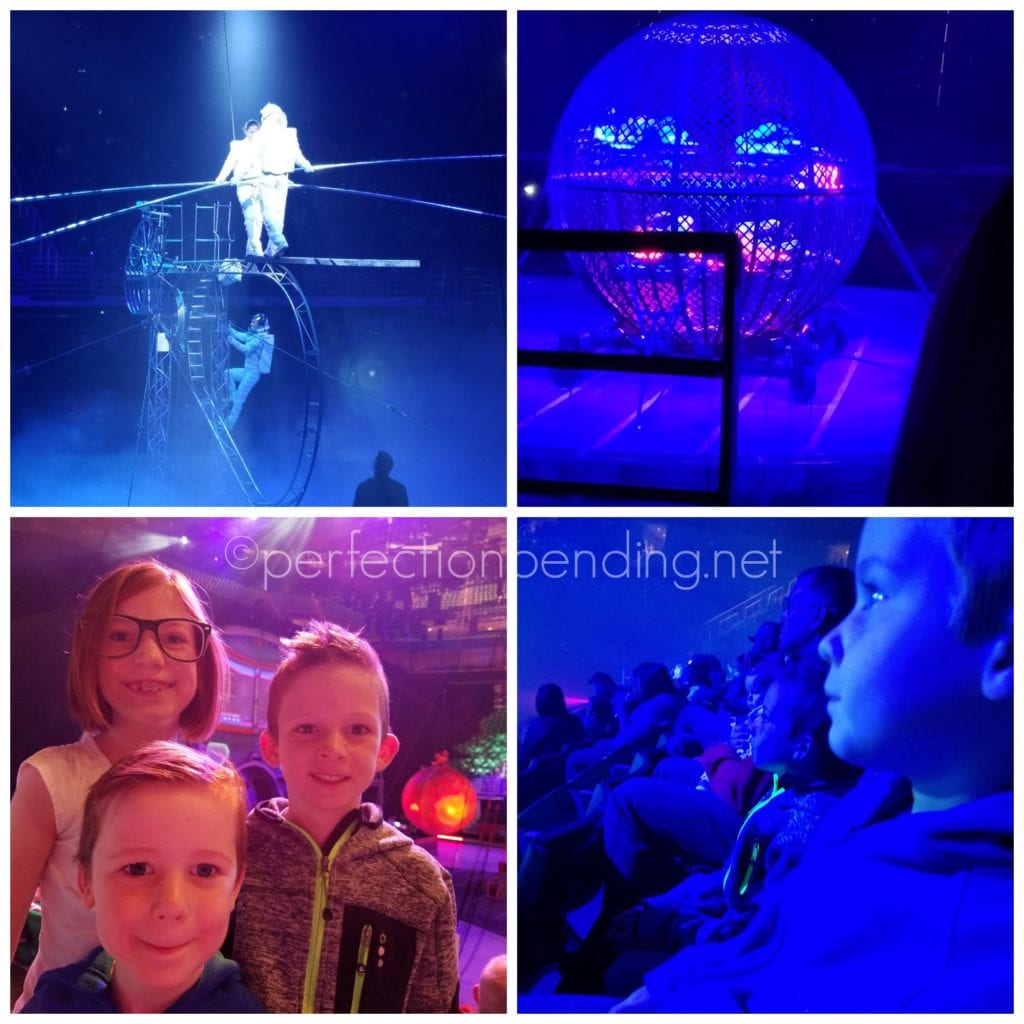 Ringling Brothers says, "Out Of This World is unlike anything ever seen in Ringling Bros. history. The show captivates audiences with its first-ever character-driven storyline and ice performances that invite fans to follow a heroic quest of good versus evil on an intergalactic adventure.
It is being called the largest refresh in the brand's nearly 150 year history. It will be a multi-sensory show featuring immersive technology, an interactive, action-packed, and space-age storyline, and unbelievable performances by gravity-defying acrobats, majestic animals and hilarious clowns. For the first time, the show will also feature thrill skaters – and acts will seamlessly transition from floor to air to ice, a feat never before done in Ringling Bros."
If you're looking for a fun activity for the whole family, then Ringling Bros. Circus is it. None of us were bored. The sets were amazing, and the circus moved quickly from one thing to the next. The two hours passed so fast and it has tons of excitement for adults, and plenty of fun stuff for the kids, too.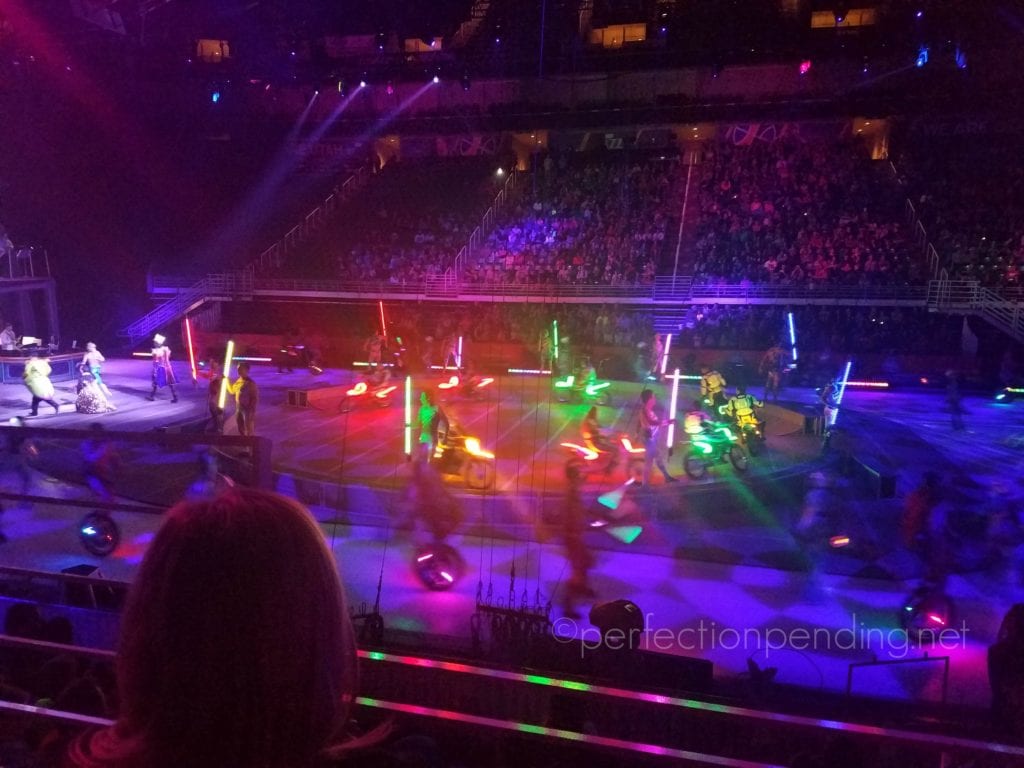 I had several moments where I gasped as the performers were performing, and my kids were talking about it the rest of the day. And there was so much going on, at times you didn't really even know where to look, because you didn't want to miss a thing!
I loved the trapeze performers, the motorcyclists in the cage, and the horse performers were amazing. And, as the lions batted at the trainer, you realize just how difficult everything they are making look so easy really is. It makes for an exciting two hours to say the least.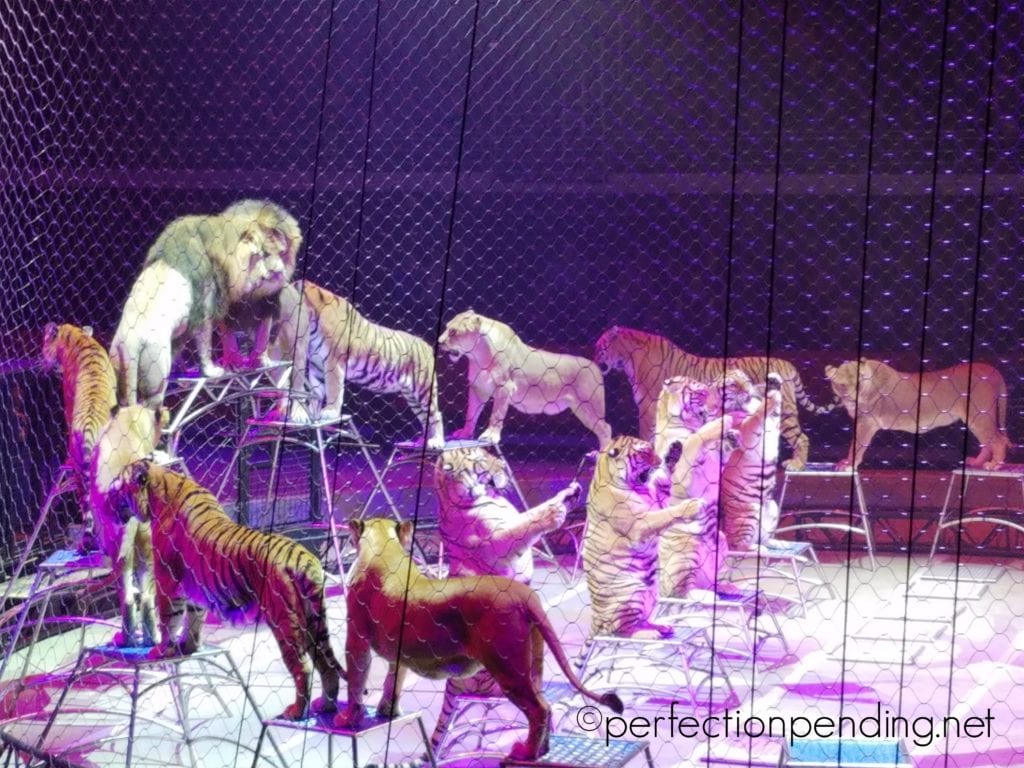 And, the interaction between the big cats and their trainer made you feel like those animals are really loved by all who work with them. I was amazed at how the lions and tigers snuggled up to their trainer, and let him kiss them right on the mouth!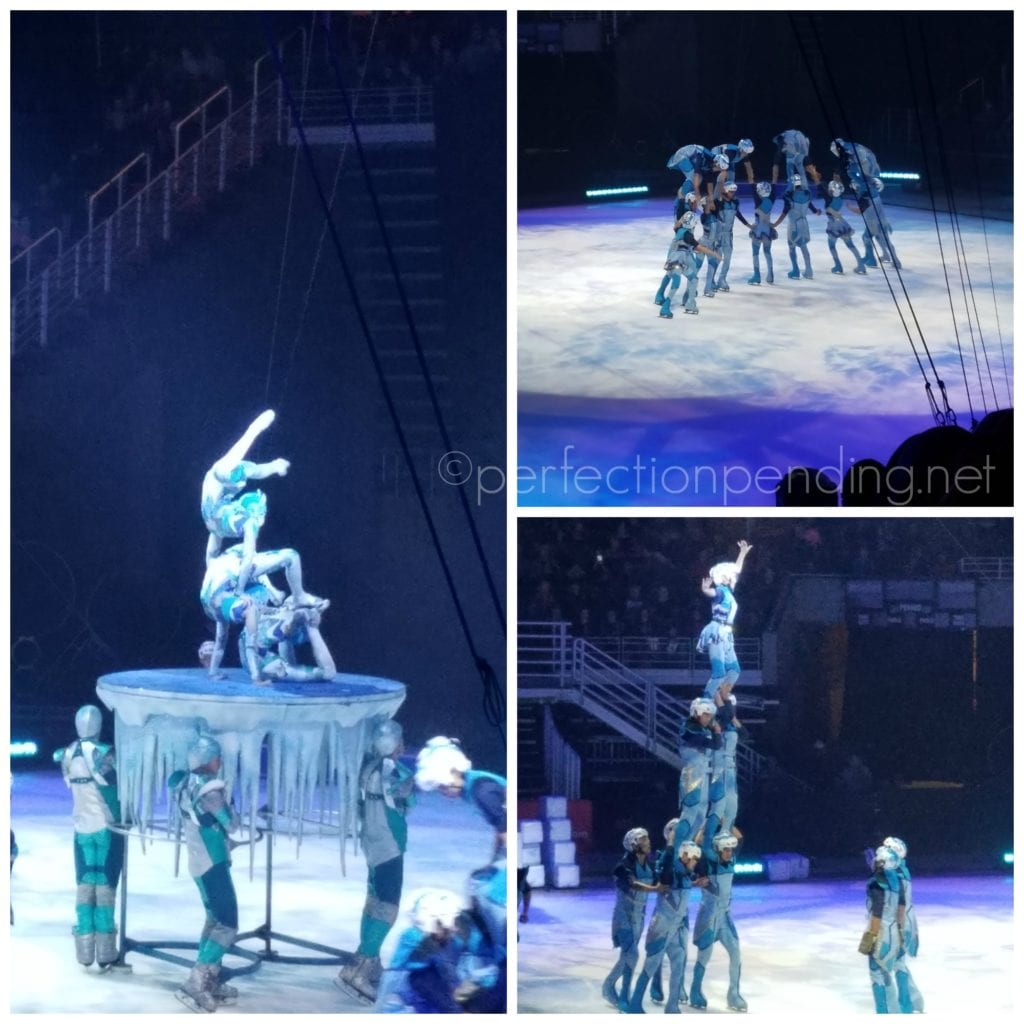 And, the acrobatics, and costumes made you feel like you were having a once in a lifetime experience. You are. This year, the theme is an Out of this World experience, and it really is! My kids loved all the bright lights, and fire, and music. And, much of the performance is on ice! Very cool.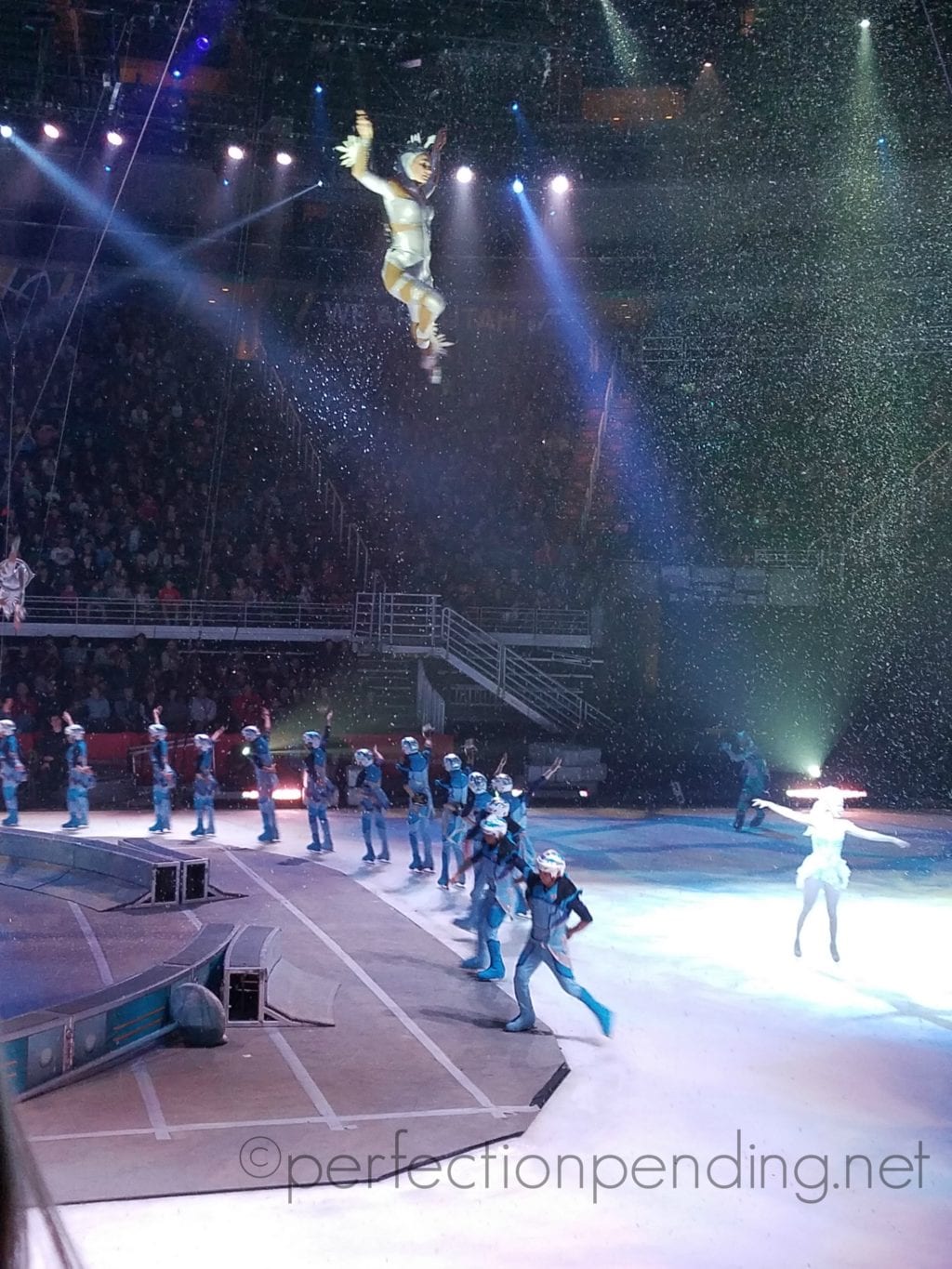 We even got snowed on and my boys were in awe as part of the rink had a circle of fire on it! I just can't say enough at the priceless looks on my kids' faces. They loved it.
We ran into some friends at the show, and they said they went with their family last year, and just knew that they had to go again this year because it was so fun and their kids were totally entertained. I have to say, my kids were too and this might have to become a yearly tradition for our family as well! Thanks Ringling Bros. for a once in a lifetime experience.