I heard a story once in church about a teenage girl visiting her family's house for a family party. Her phone was about to die, so she plugged it in, in another room. She went back to the other side of the house to visit with a room full of cousins. The house was noisy, and there were lots of little kids running around. It was not easy to keep track of who was where, or even who was saying what.
After a few minutes, there was a tiny notification noise on her phone, still plugged in. She bounded in from the other room, grabbed her phone, checked it out, responded, and went back to her fun with cousins. The adults that were in the kitchen talking, where her phone was plugged in, were amazed that she could hear that tiny notification alert on her phone despite all the chaos.
She was tuned into that notification alert in a way tailor made for her. The people that were actually in the room with her phone barely heard it. But, the teenager? She heard it because that noise was high on her priority list.
I hate to admit that I can hear a text message from a room away, when I have 3 kids under my feet whining about being hungry. I frequently drop everything to go see what it is. Who it is. And, respond. Even when most of the time, it's not life-threatening, or even urgent.
I've thought about that story a lot since I heard it. I've thought about what I'm most in-tune with. Is it my phone? The FB feed? Or the people around me? Do I listen to the most important notification alerts in my life?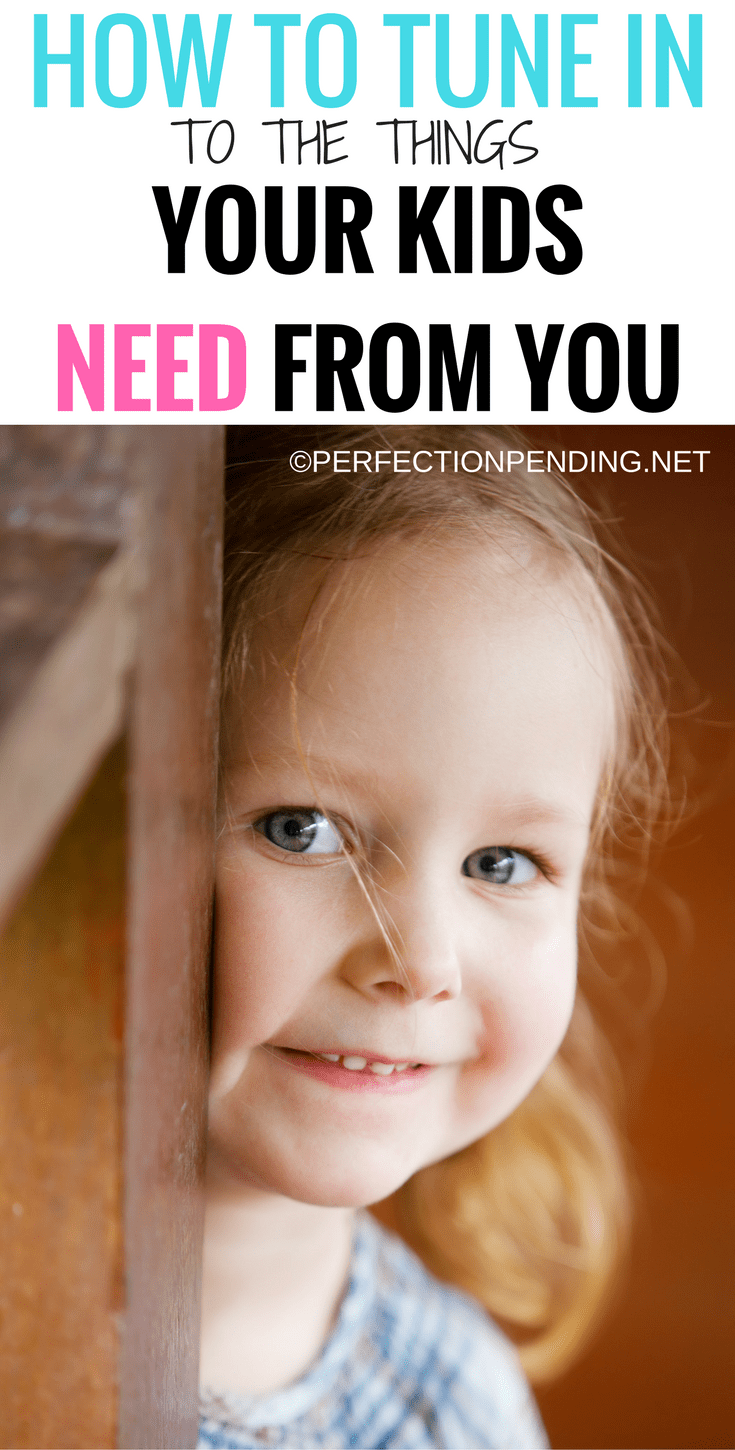 As a Mom, there is a barrage of "noise" in my head at all times. I'm frequently thinking about everything from the important to the mundane. There is always a list going on in there. There are always notification alerts that I'm filtering in real life, and in my head.
What am I going to make for dinner? 
Did I pay that bill for the doctor's visit last month? 
I need to switch the laundry before it gets moldy. 
I need to talk to A about the friend situation at school. 
I need to make sure the baby gets some undivided attention today. 
I need a shower. 
Don't forget to call your Mom back. 
What's that smell?
It's constant, and it's overwhelming. Yet, those things? They're not the most important things. They aren't the notifications we're missing.
What's most important is what is happening right inside our homes. Inside the hearts of our little people.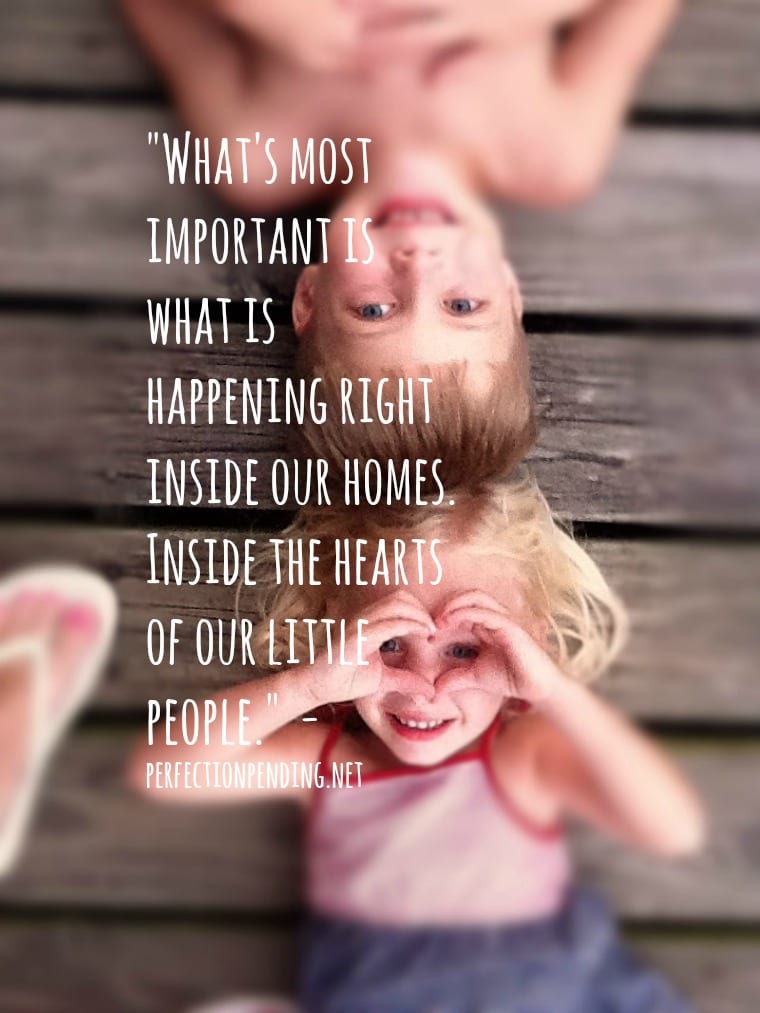 The notification alerts we might be missing are quiet and if we don't pay attention we might not hear them. They are tailor made for us, too, but we have to be ready and waiting for them.
The other day, my oldest was having a melt down every 5 minutes. She was whining and crying, and so obviously tired. I was busy. I had lots of "alerts" going off in my brain, and her melt downs were making me more agitated. I sighed, as I stared at the computer trying to make my brain focus on the work I was doing. She cried because she was hungry, then tired, then frustrated. It was non-stop. And, I had a little moment there where something told me, Stop what you're doing and focus on her.
I got up from my desk, grabbed her hand, walked into the other room and sat down with her on the couch. I told her something that made her laugh, and she laid in my lap as I played with her hair. We had a moment of really seeing each other. We took a moment to breathe each other in. I studied her bright blue eyes and freckles as she looked out the window and we had a moment. Nothing life changing, but it was a moment.
Another such notification happened when my 3yo was hovering over my work space. Talking, interrupting, and trying to get into my lap. The more he tried for my attention, the more frustrated I became, until I focused in on that quiet notification. Get up and go outside. I told him we were going on a walk to hunt for rocks. He didn't stop talking the entire time. My heart watched his little tiny hands point things out. He declared, "The flowers are all growing up!" as he stopped to smell some.
I heard that notification, acted on it, and I was happy. And he was beyond thrilled, asking me to go on a walk the next day too.
This isn't about perfection, though. Sometimes, we're going to miss it. We won't see the tiny light flashing right in front of us to let us know that there is a new message that needs to be heard. We will pass up the moment to soak each other up. Study their tiny faces and hands and notice a new freckle. We will have days where we miss it. It's inevitable, because we're imperfect.
Please, don't forget that it's OK to be imperfect. 
But, the important thing is that we are aware the notifications are out there waiting for us. And, we're aware that sometimes we miss them. It's up to us to be tuned in enough to hear them. Because every single one is tailor made like a ring tone, or text message alert.
The more we tune into those notifications and act on them, I believe the more we recognize it the next time. And, we'll be like that teenager bounding in from the other room when she is notified that someone is waiting to tell her something. We'll stop what we're doing faster. We'll listen more intently next time. And the better parents we will become.
Is there an important notification in your life that you're currently missing? Listen. And, answer it next time.