I've noticed that with my kids in general, when they are playing, it is best to try and not let them see you checking on them. Because, eye contact makes them realize. "Oh yeah, there's Mom. Now it's time to whine and beg for stuff". So, I try to be sneaky. And, just crack the door a little and take a peek.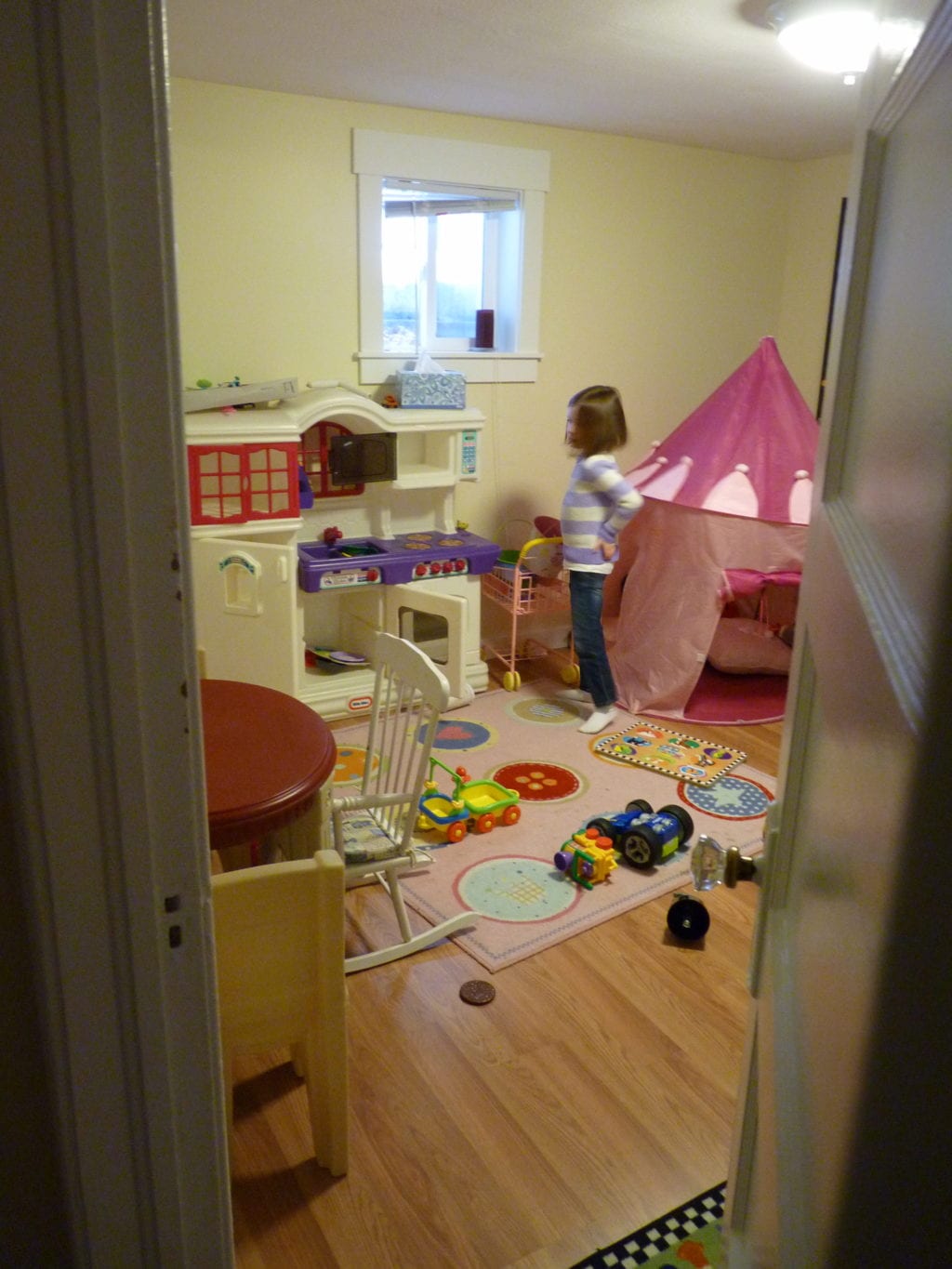 So, I have the playroom strategically placed where it is far enough away from the computer where they forget I'm down here, but close enough that I can hear catastrophe. I really don't like my basement all that much, but it is where we have the computer, so you know, I pretty much live down here. We moved the toys to one tiny room (aka playroom) so that the family room in the basement would be more adult friendly (i.e. no kids toys and crumbs strewn all over the place) PS-It didn't work. They still drag things from there to here.
But, occasionally, they play quietly together. And, even the baby gets to join in. Don't worry, my 6 year old is very responsible. Ahem. Well, for the most part. I really don't like how she feels she is strong enough to carry the baby around all the time now. 
Oh wait! She was just putting him in the princess chair. Phew.
But, sometimes, they catch me. Dang it. And, it is usually, "Mom, I'm thirsty" or "Mom, Kyle isn't sharing" or the dreaded, "Mom, I don't want to play anymore". Which really means, entertain me or I will whine non-stop between the hours of 4pm-6pm when Daddy comes home and I instantly become happy again. Crap. I need to work on my skills at being more sneaky.