So, I've been thinking a lot about photos and blogging lately.
You see, I've been blogging for a long time. And, I have an insane amount of photos on my blog. Sure, I've heard about how you need to protect yourself from people stealing your photos, but I never really thought it was going to happen to me. But, it did.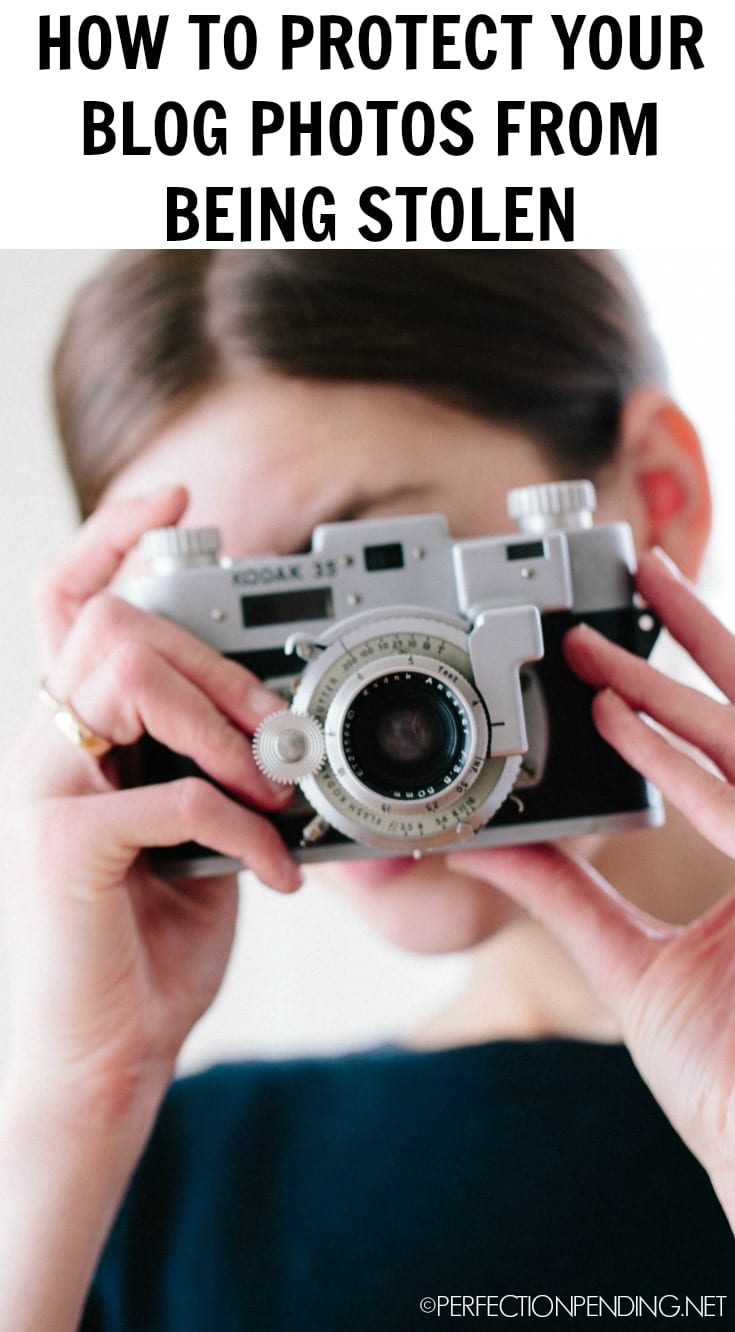 I had a post a few months ago about funny things my kids were saying in the bathtub. It's pretty cute. But, I didn't have a picture of my kids in the bathtub, so I used one of my husband from his childhood that I had recently come across. It was rated PG at most, showed him from the chest up (I'm careful about that sort of thing), and super innocent. I have since deleted it off my blog.
Why?
Well, I had a few creepsters. You know, I've written before about the weird people searching for stuff on the internet. They've probably always been there, but it wasn't until I switched to wordpress and started reading the search engine terms that lead people to my blog where I started to get really creeped out. But, still, I let it go. Didn't do much. I pinned a few things on pinterest about how to protect your photos online, but didn't change much. Until I saw that there were several times where this one photo of my husband in the bathtub was being viewed by people searching for things like "boy in bathtub" "Boy with freckles in bathtub" etc. And, it was when I saw a few clicks on this one photo in one day where I really started to worry. Was this photo being stolen?
So, I did a search.
If you don't know how, it's simple.
Go to google. Click on images at the top. The search bar will now have a little camera icon in it. Click on that. Put in the file name of your photo or copy and paste it there. Hit search. And, it should show you only places on the web where you have placed that photo.
But, wait a minute. Mine didn't. It was on at least 3 different sites besides my own. Without my permission. I got so upset. I took it down immediately.
I don't care about stealing photos because I'm a photographer, I worry about my photos being stolen because I'm a mom. And, I don't want some creepster using my kids' innocent photos for their own viewing pleasure. Whatever that may be.
So, I haven't taken the time to contact these sites to demand my photo to be taken down. But, I will. Soon. One of them has so many photos loading on it that it is impossible to click on the contact us button. It won't be easy. It will be a process.
But, it has made me re-think everything. Do I not share photos at all? Do I just share ones of my kids that aren't showing their faces clearly or where their faces are blurred (I've seen one blog that does it this way). Do I just pull a Michael Jackson and cover their faces with a blanket?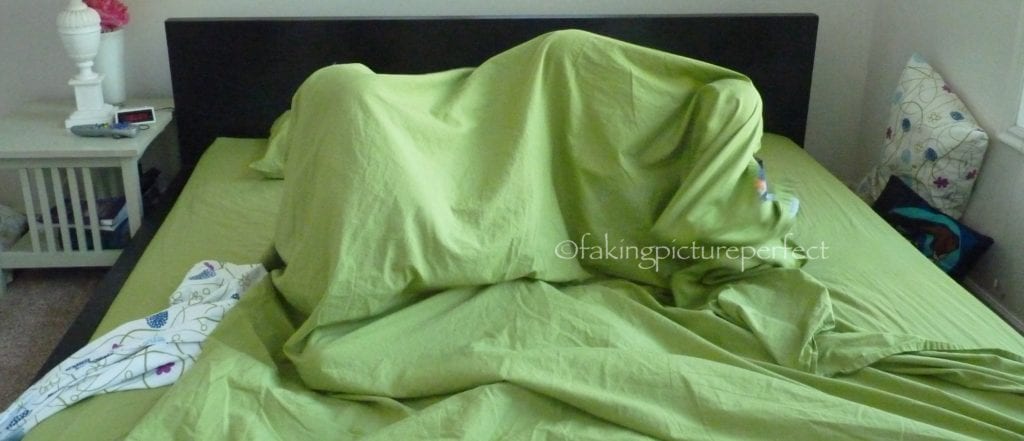 I feel sad about this because my blog at the time was mainly for friends and family that live far away and wanted to hear cute stories about my kids. And, a photo makes a blog post funnier. Or more enticing. More personal. Photos are better. Period.
So, here are a few things I'm doing. Maybe they will help someone else too.
Watermarking. I am now watermarking my photos. This is kind of annoying, but I'm hoping that it will become second nature in no time. We'll see. Some things I've learned about watermarking are that it can still be edited out. So, your best chance is to put it in a place where it is difficult for someone to do that. But, noticeable enough that they won't use your photos. I've learned on my Mac that the alt + G is how to produce the copyright symbol. So, I've included that in my watermark.
Copyright. I have a copyright disclaimer on my blog. Obviously, that did nothing to deter these people. So, now I'm including it on my watermark, and also in the filename of the picture, and in my footer so that it appears on every post. I'm hoping that if it is in the file name as: ©fakingpictureperfect + filename then they will be less likely to use it. I'm leaving the file name that is associated with the original on my computer so I can find it easily later if necessary.
Follow a Photo. If you are going to put photos online, you should definitely keep track of them. I never would have thought that I would have a stolen photo. Pay attention to your stats, what is being clicked on, what brings people to your blog, if you notice something strange, follow up. Do google image searches like I mentioned above.
Picking and Choosing. In hindsight, I will never put a picture of any of my kids that are walking the line. Like a bathroom photo. I cringe when I see photos of kids potty training, or naked, etc. These photos are more likely to be used for inappropriate things. Sure, ANY photo can be stolen, but I won't be posting any pictures that make me pause for a moment and question it. If there is doubt in my mind, which I find relatively pure, then some creepster can definitely think of it a different way.
Choose Stock Photos Instead. Sometimes, it's better to be safe than sorry. You can try using stock photos instead if you're not telling a specific story about your kids. There lots of great websites you can use too for free photos. Just make sure you read what kind of attribution is required. I like Photopin for bloggers. Lots of great photos to choose from that are free. If you're serious about blogging, consider subscribing to a stock photo website.
Know What You're Doing. Honestly, I've been blogging for a long time, and have realized through this experience that I have a LOT to learn. Did you know that you can be sued for using another person's photo (like maybe one you found on pinterest, FB, or elsewhere?) even if you give credit to the original source? Here's an article about using photos off the internet.
I'm guilty of this. I figured, it's innocent, I give credit to the original, so I'm good. Nope. Not so. Do your homework. You can get sued.
I will be changing how I operate from now on because of that article. The bottom line is, that although reading about copyright laws and creative commons licenses are like nails on a chalkboard to me, as bloggers, we should know what we're doing if we are going to put this much personal information out there.
I'm no expert. In fact, I'm the anti-expert, but I know this, if it happened to me, it can happen to you. And, it probably is happening. So, be aware, and protect yourself in the way that is right for you and your family. And, please share any tips with me that you have for protecting yourself online.