As everyone is writing out their New Year's goals, or sharing on social media their word for the year, I have to admit that I've come up with absolutely nothing earth shattering.
NOTHING.
The new year is always cool. A new decade is definitely a time to reflect for some people.
But, to me, it kind of just feels ordinary this year. I'm still in the thick of motherhood doing what I attempt to do every single day. Trying not to screw it all up. So, to me – this year is just another flip on a calendar, another attempt at a new day.
And, as much as I could squeak out an inspiring post about new year's goals or things I'm NOT going to do this year, the truth is, I'm going to do a lot of the same thing I did last year.
Because so much of motherhood is this:
Try hard. Screw up. Try hard again tomorrow.
And, if we're really lucky – Sometimes we get it right.
But, what about my own personal goals? Yeah, of course. Those are important too. If you must know – I'm working on a few.
I am working on my mental health as usual, working on work, and I REALLY want to write another book in 2020. But, for me, the day to day stuff is where I struggle. Because I don't know how to necessarily improve there except very slowly.
Motherhood takes years to get right. That is if we ever actually do.
I'm convinced that so much of what I'm doing is just a guessing game. I know I'm a good mom deep down. And, yes, I know I get things right, but parenting is an experience of experiments.
Every day you're changing. Every day they're changing. And you're all a big mess of learning and growth which means we're all definitely screwing up some of the time. Maybe even most of the time.
And, you know – I think the bottom line is always true – they mostly just need love. And, most moms give that out to their kids in great amounts.
So, yes it could feel like a total downer to imagine that you're screwing up most of the time, but I believe the stuff that really matters comes from the heart.
The way you hug them tight when their heart is broken makes them feel seen. And makes them willing to come back to you for the next heartbreak.
When you listen – REALLY listen they know you care.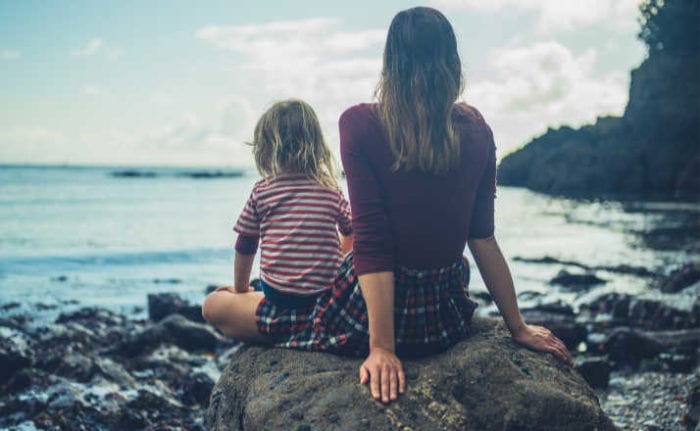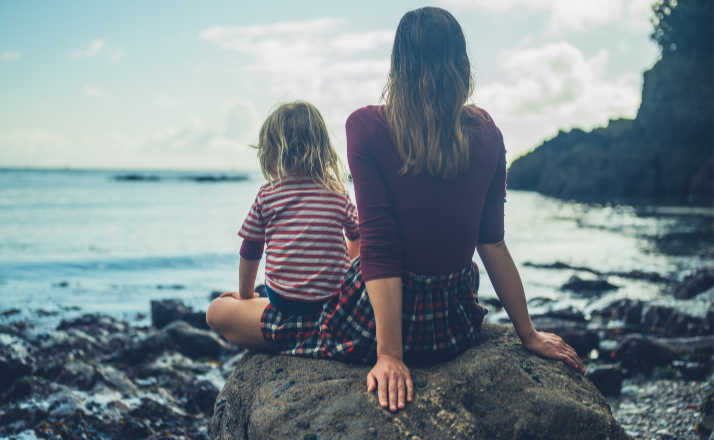 When you make the lunches, and fold the laundry, and pick up their shoes they always leave out every single day of their lives they will eventually notice that the invisible person doing all of that magical stuff is Mom. You. The person that is always there.
But, also – they'll realize that they have a person that is always there.
You are there, and that's most of it. That's the big secret. Being there and loving is the crux of what they need. That's it. That's the big reveal.
And the rest is just a big fat experiment of trying.
Try hard. Screw up. Try hard again tomorrow. That's Motherhood.
So, this year, I have goals, sure. But, my reality is in the nitty gritty of the every day. And, that's a lot of showing up, trying hard, screwing up, and trying hard again tomorrow. It's not a lot different than what I've been doing the last 13 years I've been a parent.
A lot has happened to me in the past decade. I've definitely changed and grown in this weird parenting experiment. But this decade I plan on doing more of the same. And one day, it's going to add up to a whole lot of reward.
Promise.