I read a beautiful post called, "Fighting Gratitude" a few days ago. She said so perfectly what I had been thinking. Although, I didn't know I had been thinking it until read her post. Funny how that happens. But, as I read it, I kept nodding my head and thinking….exactly.
You see, she was writing about how everyone was posting their posts in social media about being thankful, yet she was silent. She wondered if she was fighting gratitude. You'll have to read her post to figure out if she was or not…but I know that got me thinking. Am I fighting being grateful?
My immediate answer was maybe. I do complain a lot (although I've gotten better I say) But, then when I really stopped to think about it, I realized that no, I wasn't fighting gratitude just because I wasn't participating in an outward showing. And, that's perfectly acceptable too. I was content to remain silent about my gratitude because I knew I was grateful.
But, as I was making a new recipe of homemade Naan this morning and some Spiced lentils in the crockpot this morning at 9 am, I soaked in that moment. I had the little guy on the counter with me, and he was thrilled to be "helping" mommy cook. He kept stealing bites of dough out of the mixer (luckily I had moved the ball I was going to cook to another bowl), and was covered in flour.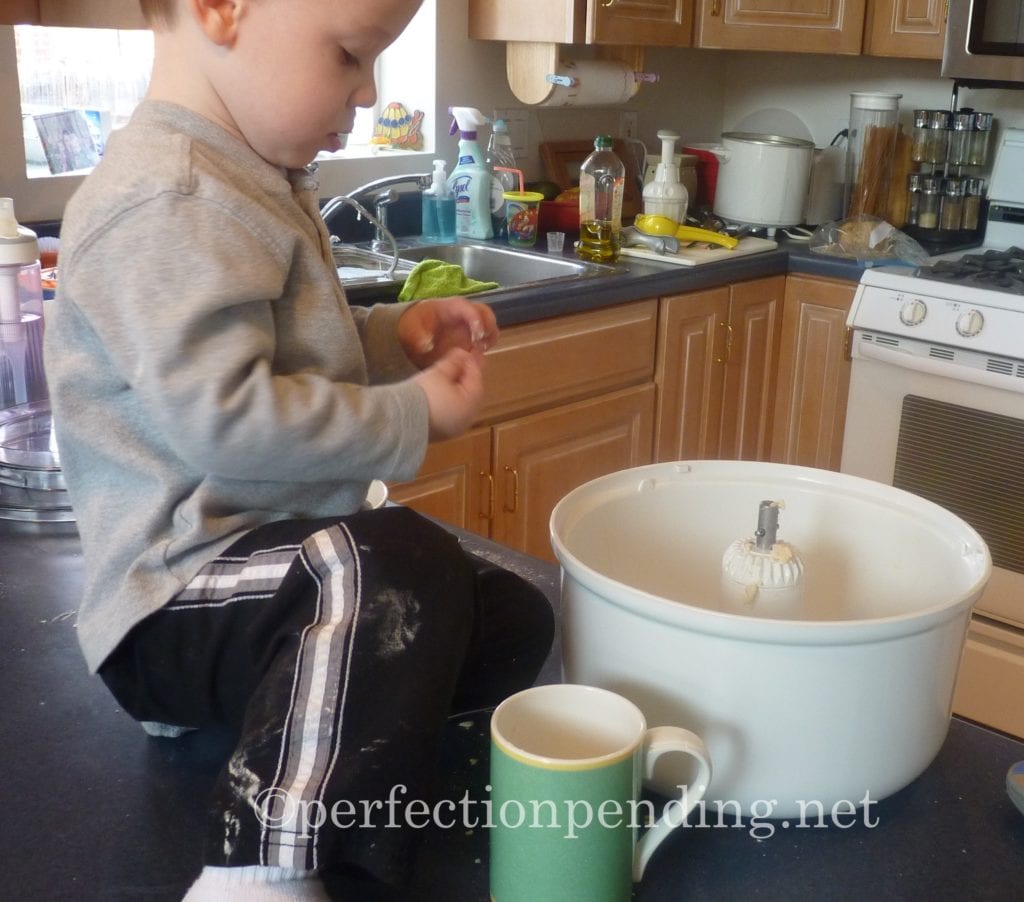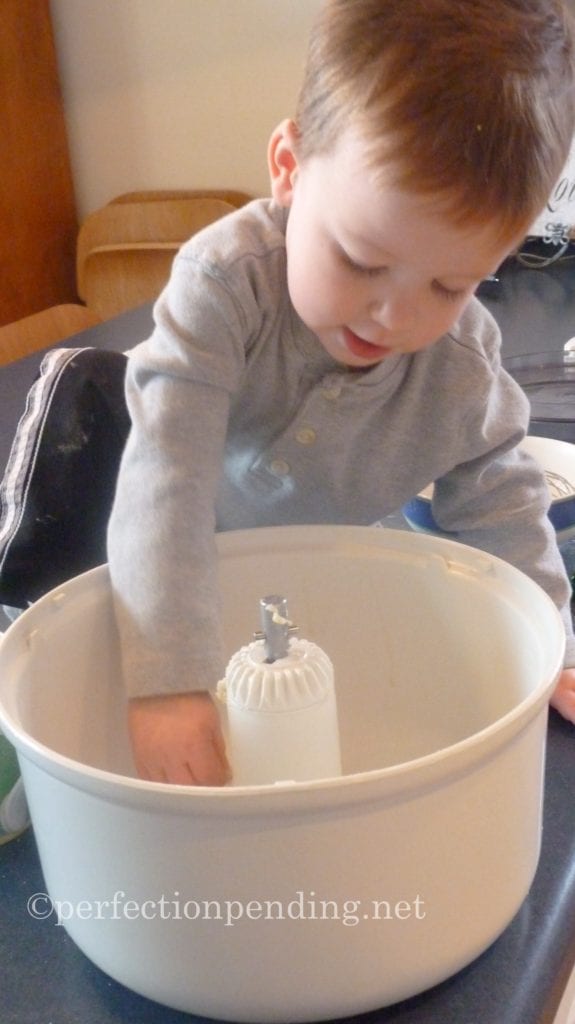 I thought to myself, "Right now, I'm grateful for the chance to be right here. Right now. Doing this thing."
It's just a normal thing I do everyday…cook dinner. But, somedays I'm a little better at it than others. Some days I'm prepared and have a delicious dinner cooking in the crockpot at 10am, and decide on a whim to make Naan from scratch. Trust me, those are NOT everyday moments. Not even every month moments. And there was something about that mischievous smile he had…knowing he was getting away with something, and watching him eat the tiny pieces of dough that had been left behind in the bowl. He was in heaven, and I was grateful to have that moment to share with him. Just the two of us. I felt like I was bursting with gratitude.
Last night, the wind was howling outside all night long, and I was able to sleep through it. I woke up happy that I was under warm covers, with a roof over my head. Grateful. Because I know not everyone has that.
I'm grateful for this blog today. Because honestly, the past year has not been an easy one for me. I've been through a lot, and this blog has made me grateful. Because it pushes me to be more mindful, be open, think about my mistakes, move on and forgive. Believe it or not, this little blog does all of that for me.
You see, I do realize my blessings. In the little moments, and in the great big ones. And, while I do sometimes feel it's all a little too cliche to count our blessings publicly (like I'm doing right now), sometimes, you are just bursting with gratitude, and you want to give it a voice. Because giving it a voice helps you understand that when life is hard, crappy, and just plain sucks and you want so badly to complain. You can remember that you are extremely grateful on other days. So, it's OK to whine a little, complain a little, and commiserate with those who might be feeling like you do. Because sometimes you are so grateful, you just can't hold it in.
What are you so grateful for that you just can't hold it in anymore? Tell me! Or click on the link below to finish the sentence, "Right now I'm grateful for…."