When my daughter was young anything residing on our floor, whether it was food or not, was fair game and went straight into her mouth. She was a lover of dirt, munched on lady bugs (extra protein, right?), and the occasional fall leaf dragged in on a shoe. Surprisingly, while not known as a laid back mom, I didn't worry about what she ate too much.
That all changed the night my husband and I were snacking on pecans right before dinner and our two-year-old daughter asked for one. Within seconds she was spitting it out, wiping her tongue, and swelling up like a puffer fish. Immediately, we both knew. We weren't dealing with a mild allergy, the kind that just gives you a nasty looking rash, but a life-threatening one. This was the start of an anaphylactic reaction that would completely transform my daughter within minutes, require an immediate trip to the ER, and would continue for days.
Since that night, our family has met many a well-meaning individual who just doesn't realize the risks associated with having a child or children with life-threatening food allergies.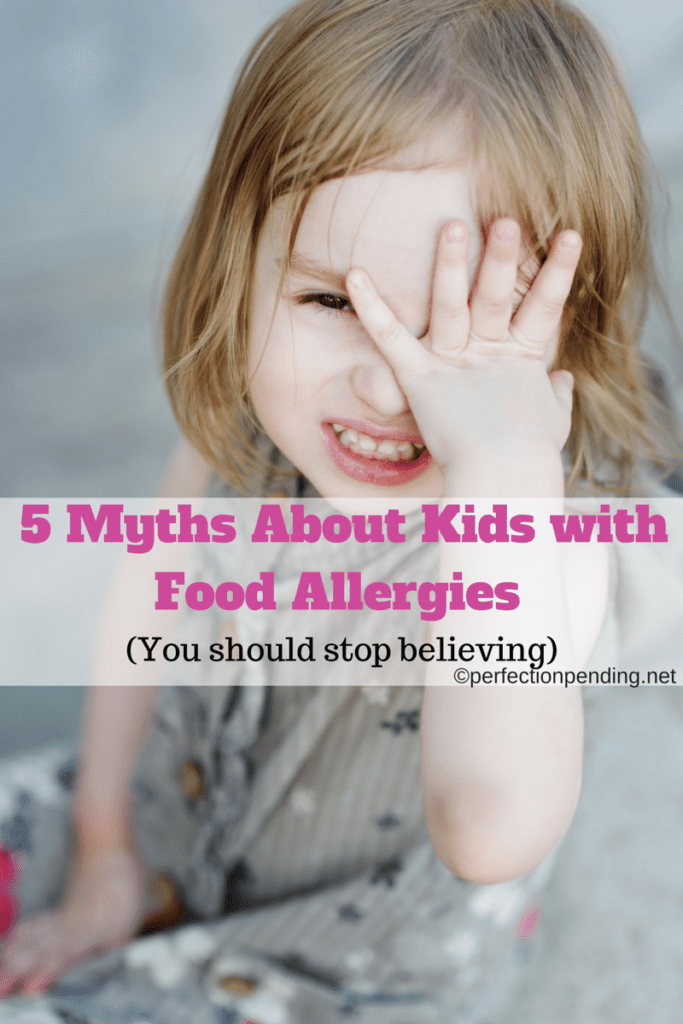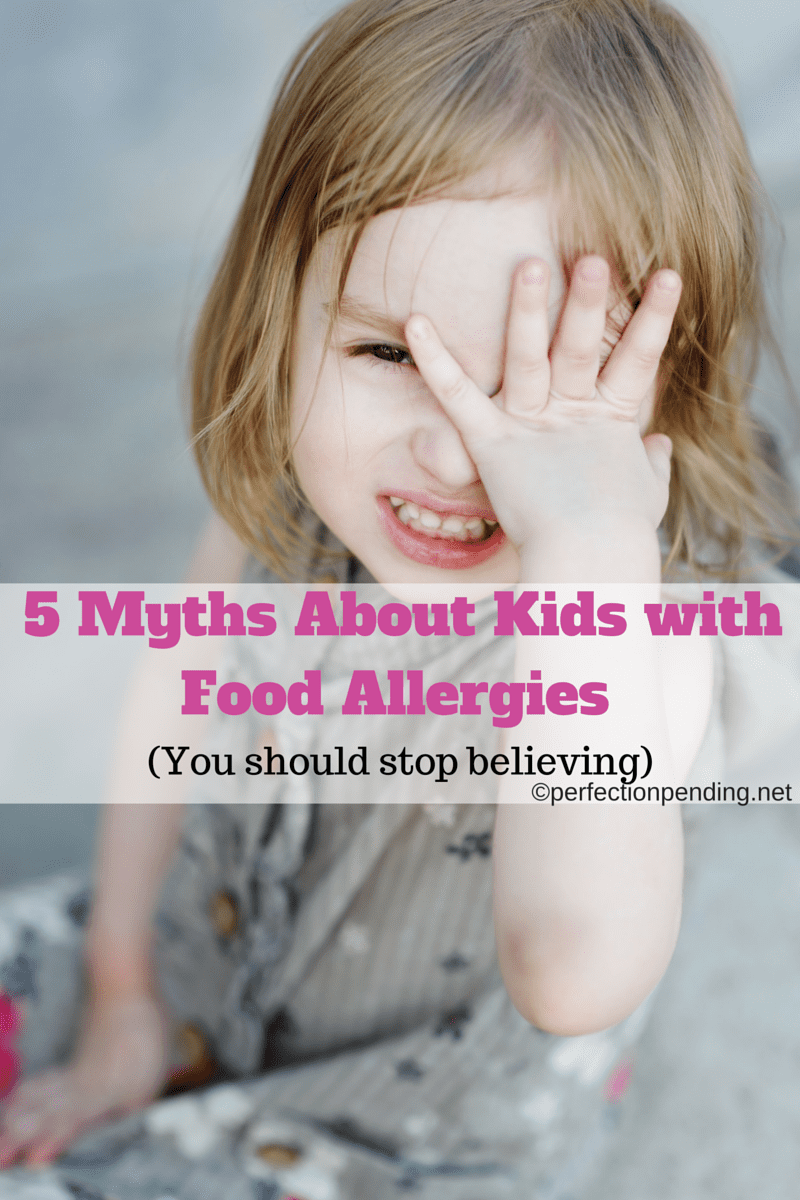 Here are the top 5 misconceptions we often encounter:
1. Food allergies are caused by lack of exposure. Remember how adventurous we initially were as parents, allowing our daughter to eat all kinds of interesting things? We really didn't restrict her diet other than let's not eat anything poisonous, okay? I continually have well-intentioned people tell me I should just feed my daughter little bits of tree nuts to help her adjust—that's completely wrong. Our daughter's allergy is so severe that she could have another life-threatening episode just from eating manufactured or trace amounts.
You may have heard about clinical studies where children are exposed to their life-threatening allergens in minute quantities in order to help them build tolerance. Right now this is only occurring in a clinical environment under medical guidance. As parents, we have no more ability to build our daughter's tolerance to tree nuts as we would to strychnine or cobra venom. To her body tree nuts are poison.
2. Genetics don't matter. While there's been a huge increase in food allergies that doesn't have a universally accepted explanation, for some families it's just in the genes. My husband and I don't have any (as far as we know), but life-threatening food allergies do run in my side of the family. It has popped up in a few unlucky souls in every generation, so it's obviously in my genes, and our allergist thinks that's why our daughter has one.
3. You will know ahead of time if your child has a life-threatening food allergy. This is where the true danger lies. Our daughter had eczema since birth, which can be associated with allergies, but we thought it was due to her sensitive skin. There were no other indications that she had a life-threatening food allergy lurking. Apparently, anaphylactic reactions can happen at any age.
4. Most children outgrow their food allergies. There's been a lot of recent news in the media about how children can outgrow life-threatening food allergies. That's rarely the case for children who have peanut and/or tree nut allergies. Both of these allergies tend to be life-long. And, at best, only a quarter of children have the chance to outgrow their food allergies at all.
5. All anaphylactic reactions are the same. This may sound crazy, but we're lucky parents, because our child exhibits very visual symptoms to anaphylactic shock. Some children in anaphylaxis throw up and then their throat starts swelling shut, that's it. We're not being dramatic like it's so often suggested. With our daughter one glance will tell you something horrible is happening to her. It only takes minutes for her to look like she's been stung by 100 bees. Sadly, we've been told by multiple doctors that any subsequent reactions could be even worse.
Looking back, it turns out the scariest part of a life-threatening food allergy for our family was not being initially aware that our daughter had it. Once we knew, it's been relatively simple to manage, she just avoids the food. Yes, I will admit, with a small child it takes vigilance and extra work, but after witnessing my daughter's anaphylactic reaction, it's not something I want to live through again.
Think about how you might react if your child, or a child under your care, were to have a life-threatening food reaction. That way, if you are unlucky enough to find yourself in my shoes one day, you will have a plan. What I always tell my daughter or those caring for her, should the worst happen, immediately administer her rescue medications and then dial 911. Hopefully, for both of our sake, that will never happen.
Please note that I'm not a medical professional, just a parent who wants to build awareness for all the children like mine who suffer from life-threatening food allergies. If you suspect your child may have a food allergy please talk to your family doctor about it. If you would like to learn more about food allergies you can visit: www.foodallergy.org
About the Author: Stephanie Mouton is a mom and writer. She lives in Illinois with her husband and two girls. When she's not writing, she often can be found drinking insanely dark coffee while reading and cuddling her girls. You can follow her on Pinterest https://www.pinterest.com/moutonfam4/ and Twitter https://twitter.com/moutonfam4.