As I wiped my kitchen counters in an effort to get ready to make dinner, I realized I was cleaning up from both breakfast AND lunch and I thought to myself, What mom doesn't clean up dishes all day?  I quickly came up with a list of women I thought had it way more together than I did and would never do such an atrocious thing.
In my mind those same women were just pulling out a tray of cookies and pouring cool glasses of milk as their shiny children walked in the front door from school.  Their houses didn't look like mine with a toddler at their feet sprawled out with a hundred box cars littering the kitchen floor as they cleaned up bowls full of caked on oatmeal, and counters with crumbs from a day full of  breakfast, lunch, and snacks.
When one of the kids knocks the milk over, there is no look of frustration or anger. Instead there are smiles and laughter as they clean it up together looking like something out of a Bounty commercial.
No, they had it together.
This woman probably always wore an apron when she was cooking, and made her bed and fluffed her pillows each morning. It sounds ridiculous as I write it, but she's there in my mind.
She always pulls clothes out of the dryer when it buzzes and never lets a load of laundry get moldy in the washing machine.
She patiently does homework while dinner is in the crockpot simmering, filling the house with savory smells. And of course that dinner will go into bellies of happy, hungry kids that will gobble it up without a complaint about a tiny piece of onion in their food.
But, I stop myself as the thoughts start to spiral into an endless world of perfection and realize I'm living in the shadow of an imaginary woman.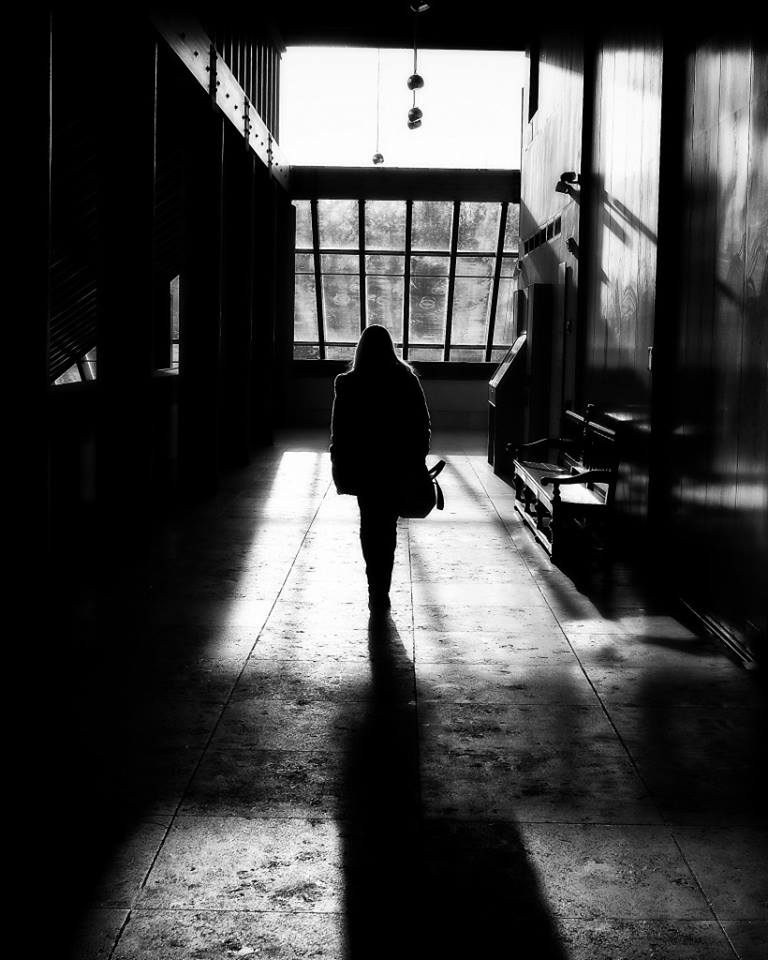 My mother-in-law, in my mind, could be this imaginary woman. I only knew her a few years, because she passed away young, but her legend seems to lurk in my mind. She was the one making homemade cinnamon rolls from scratch, and always keeping the house clean. And part of her legend included waking up one day and deciding that she was never going to yell at her children again. Those that knew her best, say she stuck to that.
My own mother wasn't perfect, yet somehow, somewhere, I think I convinced myself that perfect mothers must exist. Like unicorns. Maybe no one ever really saw one, but they are legendary, and they are out there. Sometimes I pick them out when I'm out in public. Maybe it's a mother who looks way more put together than she should look. She has kids dressed in fashionable clothes, and she looks like a walking ad herself. Sometimes it's a mom I notice across a restaurant with kids sitting quietly eating their dinner, and saying yes ma'am, please, and thank you.
The truth is, I think a lot of women live in the shadow of imaginary women. But, I won't understand why it's easier to think that she must exist somewhere than to think that we are all making mistakes. Maybe it's because if she exists, then there is a tangible measure of success. If the imaginary woman can remember to wash the soccer uniform, then when I do it, I'm measuring up. I'm accomplishing something. If there is no perfect mother, then perhaps we are just spinning our wheels with all this effort day in and day out. The endless wiping of counters and picking up toys littering the halls is worth something if I'm measuring up to a standard. 
We live in a world of shoulds because we think that somewhere she's doing it all, and having it all, so we should too.
I should be playing with them more.
My house should be cleaner.
I should be like her.
But, I don't think any of us want to live in the shadow of the imaginary woman. I want to step into the light and just accept that I'm good enough. I want to teach my kids that imperfection is beautiful and desirable. That a messy life is still a good one. The only one.
So, today, I'm letting go. I'm going to breathe a sigh of relief and remind myself that she's not out there, like some amazingly perfect unicorn mom, achieving everything I'm not.
She isn't real. So I'm not going to live in the shadow of someone that doesn't exist.
Today, I'm stepping into the light and enjoying the beautiful mess. I'm giving myself permission to give up the perfect and embrace a whole lot of real. You should too.