I love, love, LOVE this post by Shannon from Orangon.com. Sometimes, I have a hard time adding extra things to my plate as a Mom, but I've realized that when I do, I learn and grow. That takes bravery. Her blog is super inspiring too. It is about helping others live a healthier life, and have more energy to do the things they want to do. What mom doesn't want more energy? You should totally check out her blog. But, first, read her post!! Want to be part of my Be Brave Guest Series? Go here.
*************
I hate that moment – thank awkward painful silent moment when someone stands up in from of a room of people and asks for a volunteer. I don't mean the easy stuff, like bringing a bag of shredded cheese to the teacher appreciation lunch (totally nailed that one!). I mean the big stuff. In that moment of strained quiet, I see every reason I don't want to volunteer for that particular task dance across the stage of my mind. I don't have time to do that. That will take away from these other things I want to do. I'm not qualified/skilled/smart enough to do that. And sometimes I just flat out don't want to do it. Yet somehow despite all my hesitations I ended up volunteering for one of the most demanding, difficult, and all consuming volunteer positions I've come across.
I volunteered to coach my son's U5 coed soccer team.
The funny part is I didn't even wait for someone to ask. My older son had been in the soccer league for three years before, so I knew that every season there was an all call for someone, anyone, to step up and coach because there are never enough coaches. Tyler had been watching his older brother play soccer for years and it was finally his turn to be on a team of his own. For the first time he would get to be on a team and wear a jersey and go to practice and I was so excited for him. In the thrill of the moment of completing the online registration, I checked the box saying yes I want to coach. I wanted to share in this new experience with him because somewhere inside I knew it would be memorable.
No more excuses
After I signed up I had to figure out how in the world I was going to do this. I needed to knock each of those excuses down.
I don't have time. Well who does have time? I may have three kids but I have as much time as anybody else. I don't have a full time job like lots of parents. Our baby was walking and easier to watch on the sidelines. The biggest hassle would be driving Zach to his practice and then getting to Tyler's practice. I knew I would have to somehow find a way to finagle it so that Tyler and Zach had practice at the exact same place at the exact same time. That would help.
It will take away from the other things I want to do. Youth sports are great. They also take up a lot of time. I knew that every Saturday morning for the next 12 weeks would be filled with soccer. No running errands, no sleeping in, no finishing projects on the to do list, no hikes in the mountains, or bike rides on the trail. Was I really ok with that? After letting that roll around in my mind for a while I realized that I was ok with that, because I knew that my kids really do like to play. And part of why my son likes it is because for a hour on Saturday morning our attention revolves totally around watching him play. And it is so fun to watch him play. What can compete with that?
I'm not qualified/skilled/smart enough to do that. In this instance, this particular excuses didn't get very far. I mean, I did study and teach physical education. I had spent the last ten years coaching collegiate volleyball full time. I was working on a manuscript of a book about how to get children more activity. Compared to most people, I was probably qualified. But even with this background in coaching, I was still really scared. I had never, ever played soccer. I knew so very little about soccer. My only experience with soccer was a two week unit in a class in college. This fact made me terrified.
In the trenches
With all of my excuses out of the way, and all the logistics worked out, it was time to start the season. And in our first practice I remembered that coaching U5 soccer is not about knowing anything about soccer. It's not even really about coaching. It's about getting them to pay attention. This is a near impossible task. Trying to get five year olds to pay attention at the same time is like trying to nail jello to the wall. It takes a whole lot of work, and never seems to stick.
This one is drawing in the dirt.
That one is watching an airplane go overhead.
Those two are chasing each other in a circle.
And these two are looking at me. Well one is looking at me, the other one is holding my leg. And he wont let go. No seriously let go, I just need to, no let go. Ok there. Now the one who was looking at me is spinning around.
And this is what every single practice is like. The games are a little better. Not much.
So my husband and I sat down to strategize. I decided to try to keep their attention in 5 minute stretches. I would have three activities prepared for each practice. If I taught them three things in each practice then it was a resounding success. In one practice I tried to teach them 1) when dribbling keep it close to your body, little touches 2) when the other team is dribbling, run to get in front of them and kick it away 3) go for it, this is not the time to practice "sharing". And each practice had a list. Sometimes I got through the list and sometimes I didn't. Sometimes I came home from practice exhausted with no voice, certain that the only thing I accomplished was that they ran around a lot. Running is good, right?
I learned a lot about my son from this. For one thing I learned that he is more social then I realized. He only wanted to play when his friend was in the game. If I took his friend out he wanted to come out too. When the other team had the ball he would run fast enough to catch up to them then slow down to run along side of them and chat. "Hey, you have the ball. Good job."
I also learned that he does NOT like it when his hands get cold. In the pacific northwest we play soccer in the rain a lot. If I remembered to put gloves on Tyler he made it a lot longer in the cold before he started complaining. There was one day when the weather forgot that this is Seattle and dumped torrential buckets of rain I haven't seen outside of the gulf coast. Even in this rain storm we played on until literally I turned to the sidelines to see five children shivering, soaked and refusing to play anymore.
On the plus side, our little girl got to spend a lot of time at the playground with her daddy.
It's a long season
The hardest part was going back again and again even after a particularly rough practice. I figure I can do anything for a day, but it takes commitment to keep going. Even when I was quite sure I was teaching them nothing and our team would never score a goal I kept going. The good news is that eventually we did score a goal. My patience grew. I learned key words that really worked to help our team pay attention at key moments during the game. The fall season ended and everyone was happy. Our little team got gift bags and everyone thanked me for standing out there.
And I learned to be brave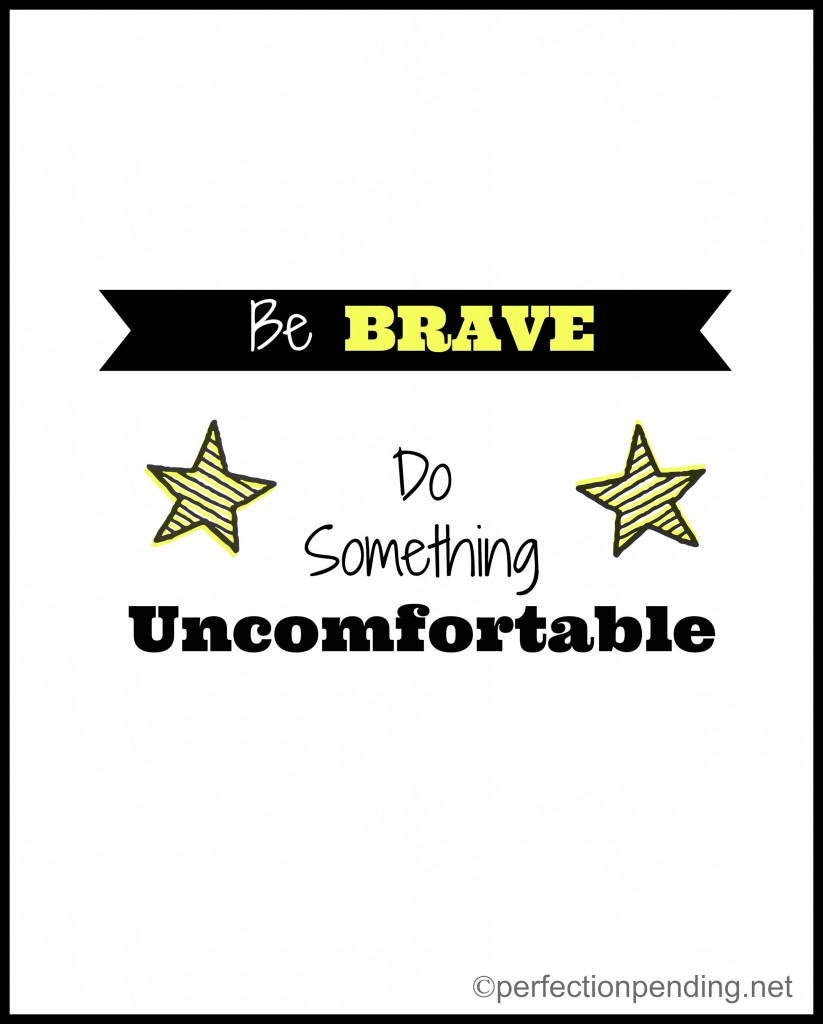 And when it was time to sign up for the spring season I agreed to coach again. I had tried to get their attention, sometimes with success. I had yelled "look at the ball" countless times. I had left the field feeling completely useless and walked over and survived. Any those little children in shin guards and t-shirts too big were actually better at soccer then when we started. And if I could do it once I can do it again. Our spring season is now halfway done and I'm proud to say that we score lots of goals now. And everyone is still happy and having fun.
This pushed me out of my comfort zone in so many ways. There were times I felt vulnerable, frustrated, and completely ineffective. And I had to learn to be ok with that. I learned that I have a lot more patience then I realized. People would come up to me after games and say "wow, you are so patient with them! How do you do it?" The answer is I have no idea. I guess we do what we need to do.
I don't know if Tyler knows that it is really fun for me to have this time with just him. I'd like to say that we've had a touching moment when he thanked me for coaching but we haven't. And that's ok because I didn't do it to get his thanks. I did it because I just wanted to share this moment with him. And I have and it was totally worth it.
I do NOT believe that parents always have to volunteer to coach, or be the room mom, or the den mother. To the contrary I think it is healthy for kids to have time away from their parents. But sometimes that awkward moment is really an opportunity to learn, to grow, and to show that you care.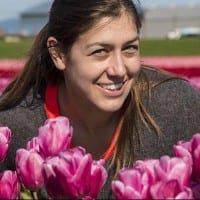 I am a wife and mother of three writing about health, fitness, and family. I'm a former NCAA D1 coach turned stay at home mom and fitness consultant. I want everyone to live a life of healthy adventure and peaceful sunsets. Get your orange on! You can follow me on facebook (http://www.facebook.com/shannonellis2) twitter (http://www.twitter.com/theorangeon) pinterest (http://www.pinterest.com/theorangeon) on on my blog (http://theorangeon.com)