The past 5 days have been crazy. My 5 year old had his tonsils and adenoids removed along with tubes put in his ears. I'm too drained and tired to write the post I need to write about it….I do want to share some tips for other parents that have to go through this, but there has been way too little sleep for me to want to write. So, this will have to do. 🙂 Link up your parenting posts though! I want to read them. I'll be back later this week with a proper post about our tonsil adventures. Here's a photo of heartbreaking cuteness to tide you over.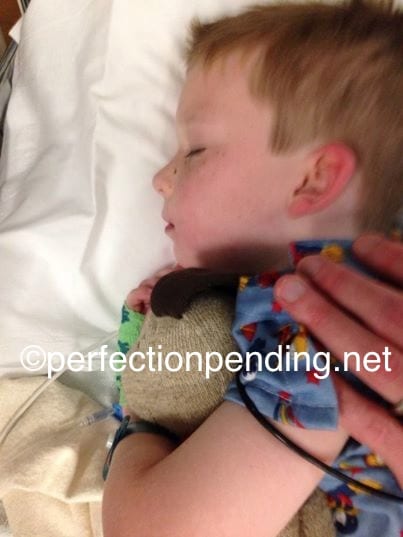 ***************
This is a parenting blog hop. What are you thinking about this week? Link them up so we can visit each other and hear about what's going on in YOUR parenting world.
Going to join us? Here are the "rules" (Feel free to follow them loosely):
1. Add your link below
2. Grab MY button found below and add it to your post or sidebar, and then come back and link up with us here. It's that easy! I'll try to promote your post on social media by pinning, tweeting, and sharing.
3. Visit the other awesome bloggers that are also linking up and leave comments on their posts!