*Product was received in exchange for this review. However, all opinions expressed are my own. 
When I went to the Build Your Blog Conference back in February, I met the amazing people behind Modify Ink. I was blown away by their concept, and by their beautiful art display. I needed to know more.
I'm not one to spend a ton of money on home decor, because that's just not me. But, I know what I like when I see it. And, I loved what they had on display. The whole concept behind modify ink is to customize art work that fits YOUR home. How cool is that? It seems like home trends change so much. (Hello…chevron?) And, it's frankly, hard to keep up. But, when you have something that you can change to your own tastes, and keep up with the latest trends, I just think that's a pretty cool concept. So, they asked me if I wanted to try it out, and of course, I jumped at the chance.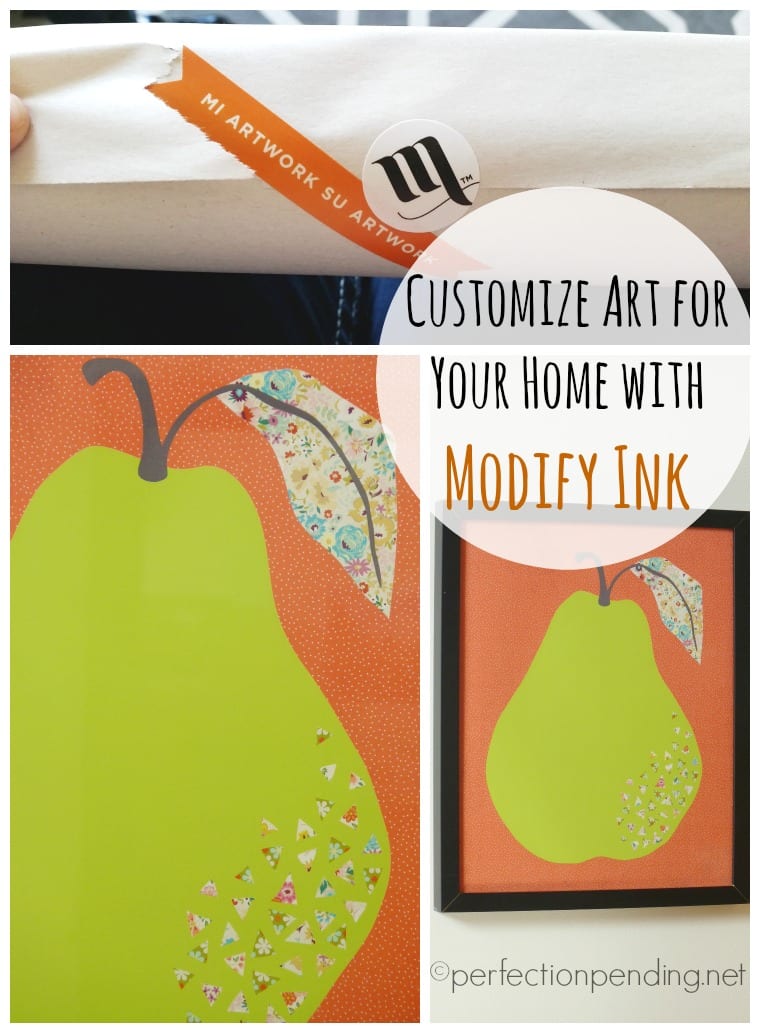 Back when my husband and I were newlyweds, I wanted a picture to hang in my kitchen. And, I LOVE the colors orange and green together. I have that throughout my home. So, back then, we went to Home Goods and grabbed the biggest picture I could afford at the time that kind of went with my decor. I wasn't crazy about it, but I liked it enough. We were in graduate school and on a budget. I've had it hanging up in my house ever since.
We've moved a lot since then, and every time I unpacked it, I've thought, I need something a little more current. Because see?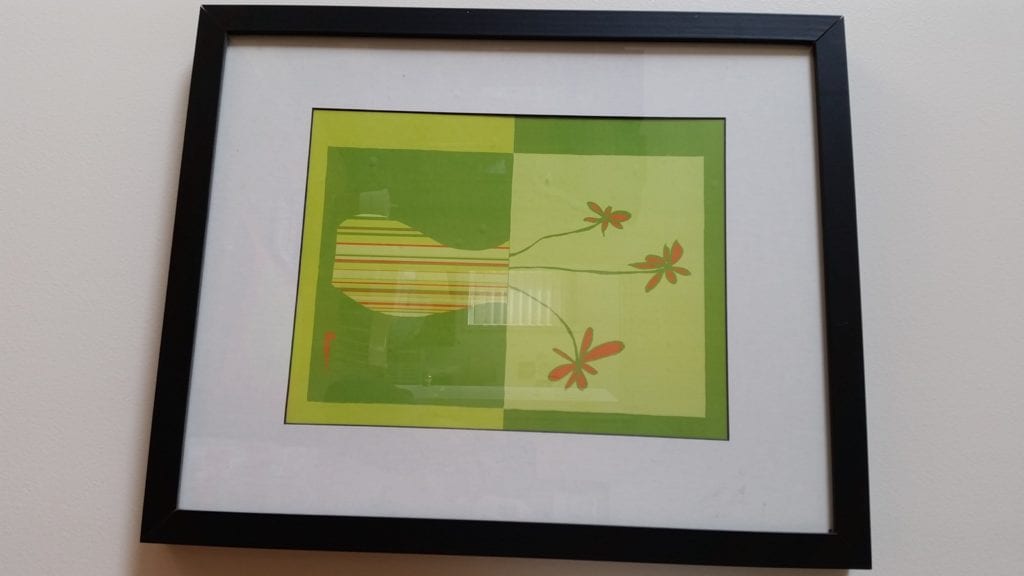 So, 2002. Plus, my tastes have changed a lot since then.
So, I knew that since I had the frame already, I could customize something for my dining room/kitchen with Modify Ink. And I found the PERFECT picture. A Pear. LOVED it. We even have a delicious pear tree in our front yard which has amazing pears, so it's perfect for this house for that reason too! But, I really had a hard time picking something because look at all of these cute prints (and this isn't even all of them). SO many choices.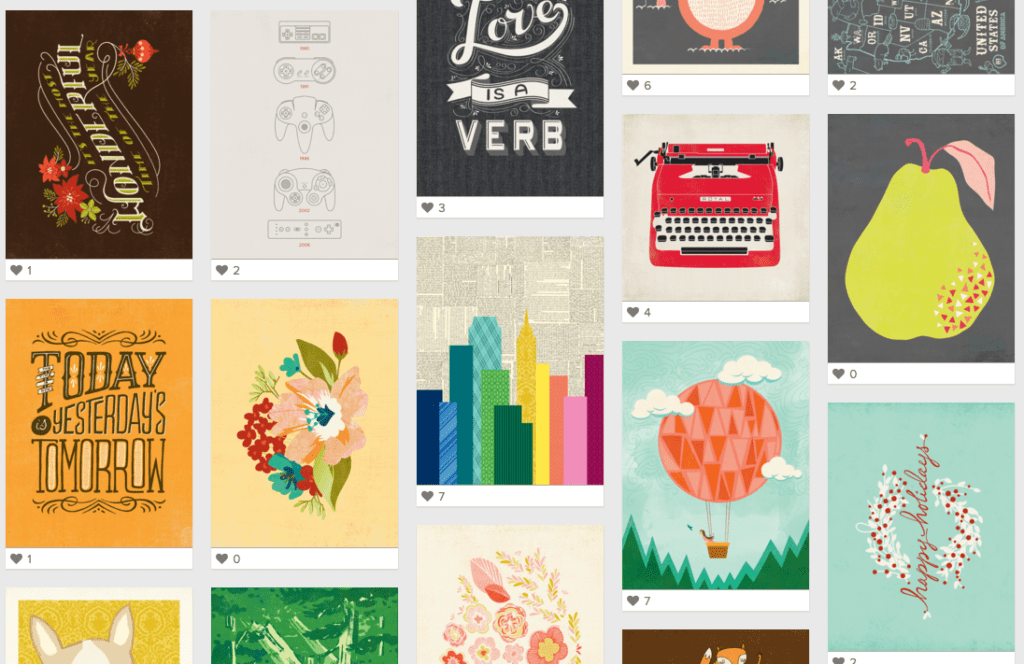 The way it works is you choose a print you like, and you can buy it as is if it works for your home, or you can customize it. I wanted to keep with my orange and green color scheme, so I turned mine into this: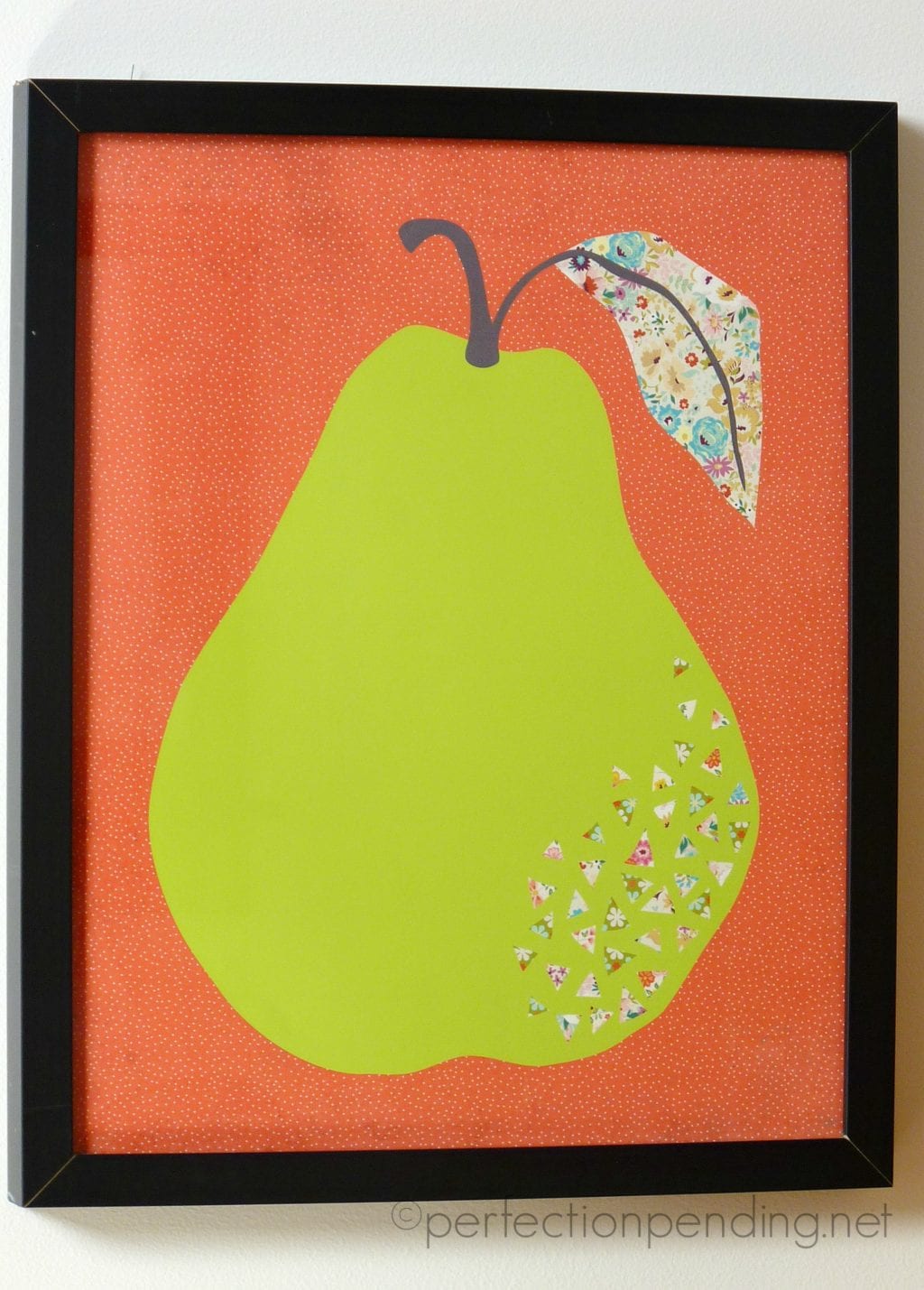 L-O-V-E right? I seriously LOVE it so much better than the other print I had in the frame. And, I've already gotten so many compliments.
I literally could have spent hours playing around with the colors and patterns. Their site is easy to use, and super user friendly and the color combinations are endless, so you can really dream up anything that goes with your home. You can feel like a graphic designer without needing the skills! I created two other prints too that I have just waiting for me to order. It was SO hard deciding which one to order. I love retro decor too, and that picture of the baking housewife was my second choice. Isn't she cute?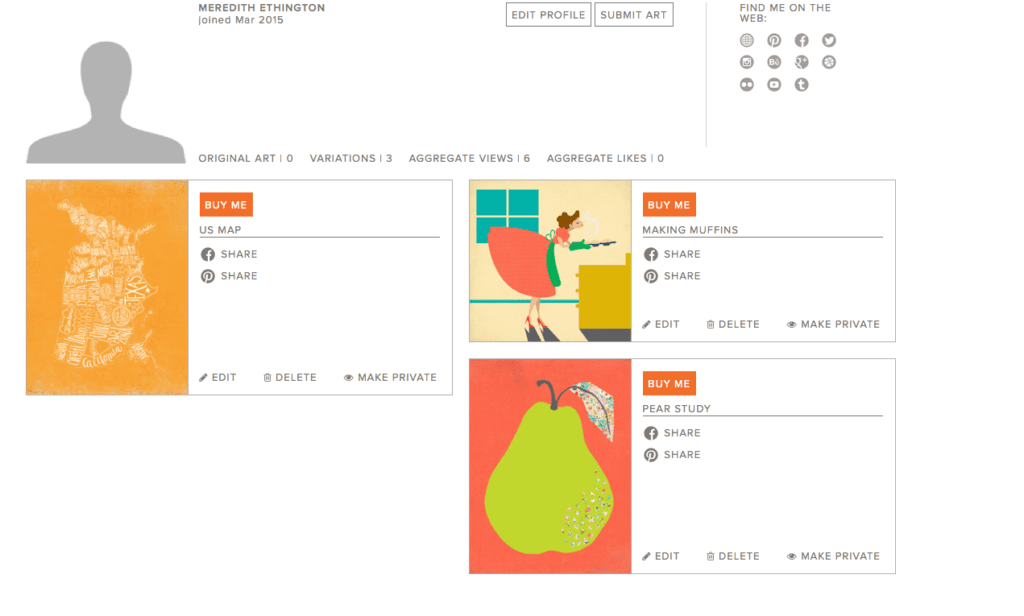 After spending way too much time playing on their site, I placed my order and got my gorgeous print in the mail in just a few days. It was super fast! The paper it was printed on was amazing quality, and was exactly how it looked on my screen. Which is important when customizing colors, and prints. I couldn't be happier. And, when I shared this photo of my son on FB, I got several comments asking me where I got the print from even with the totally blurry picture.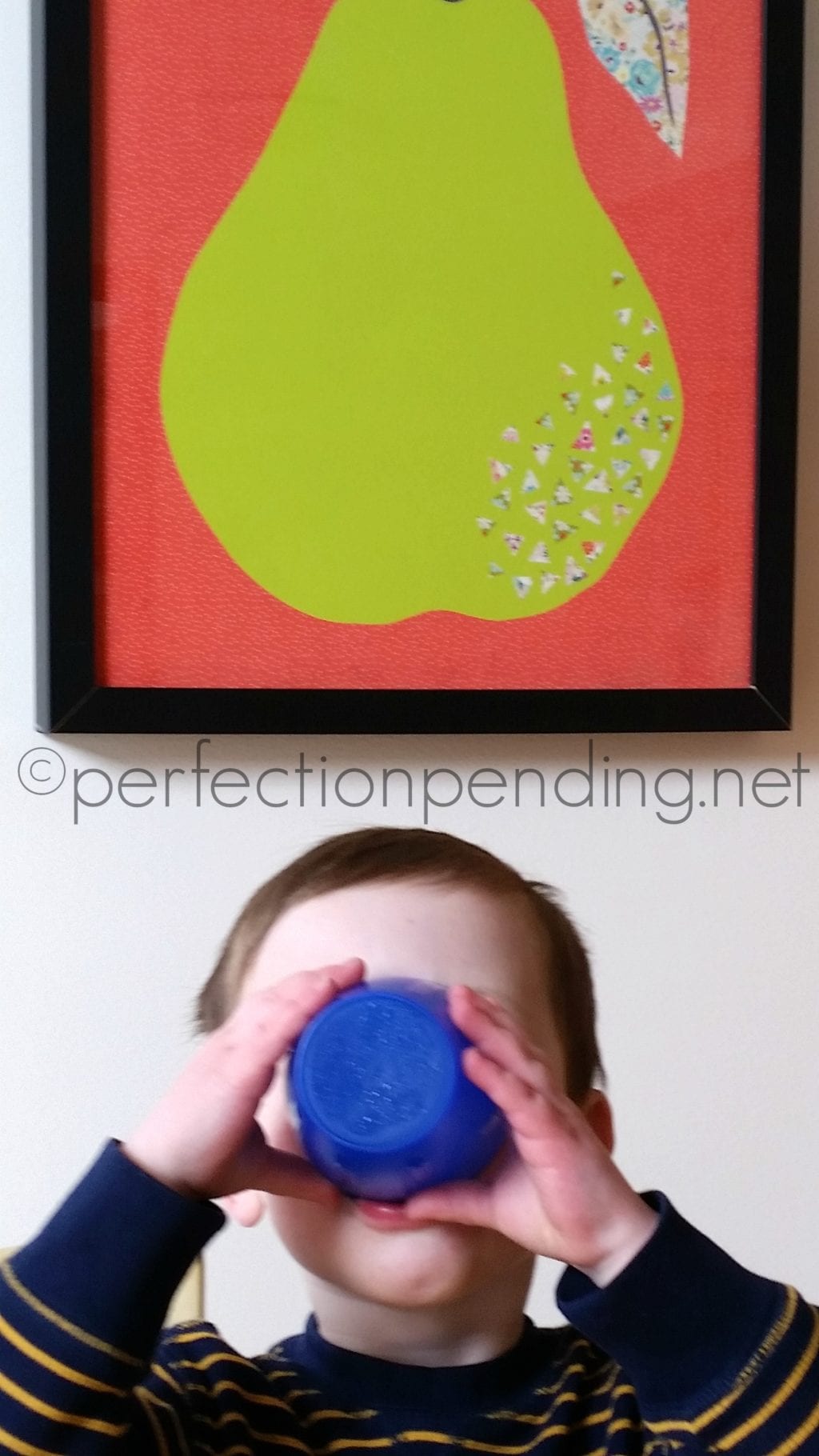 If you're looking for something unique, that people will comment on when they come to your home, then you have to check out Modify Ink. I was in love with pretty much everything on their site. From quotes, to whimsical pictures, to cool maps of the U.S. there is something there for everyone.
And, for the next 72 hours, you can get 30% off by using my personal link here. See how I am helping you out? That's an awesome deal. I hung it up in a high traffic area in our house (by the dining room table) and it's absolutely perfect. Amazing quality, quick service, cute prints. What are you waiting for?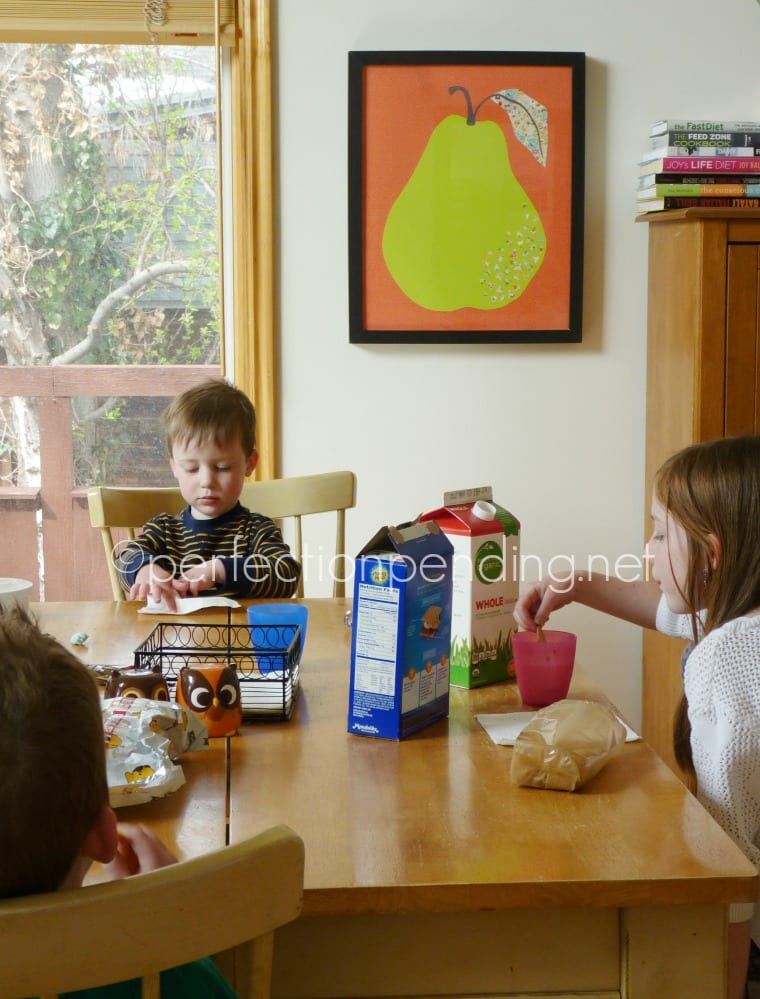 I think my giant pear loves its new home.