I don't really have a green thumb. I try. I really do, but frequently kill living breathing things. Thankfully, not my kids.
So, when I discovered the secret to keeping an Orchid plant alive, I pretty much brag about it to anyone that looks my direction.
Me: "Did you know I kept my orchid plant alive for a year!?"
Cashier at Drive Thru: …
Me: "Dead serious."
Cashier: Umm. Your total is 1.08.
Anyway, so I'm proud.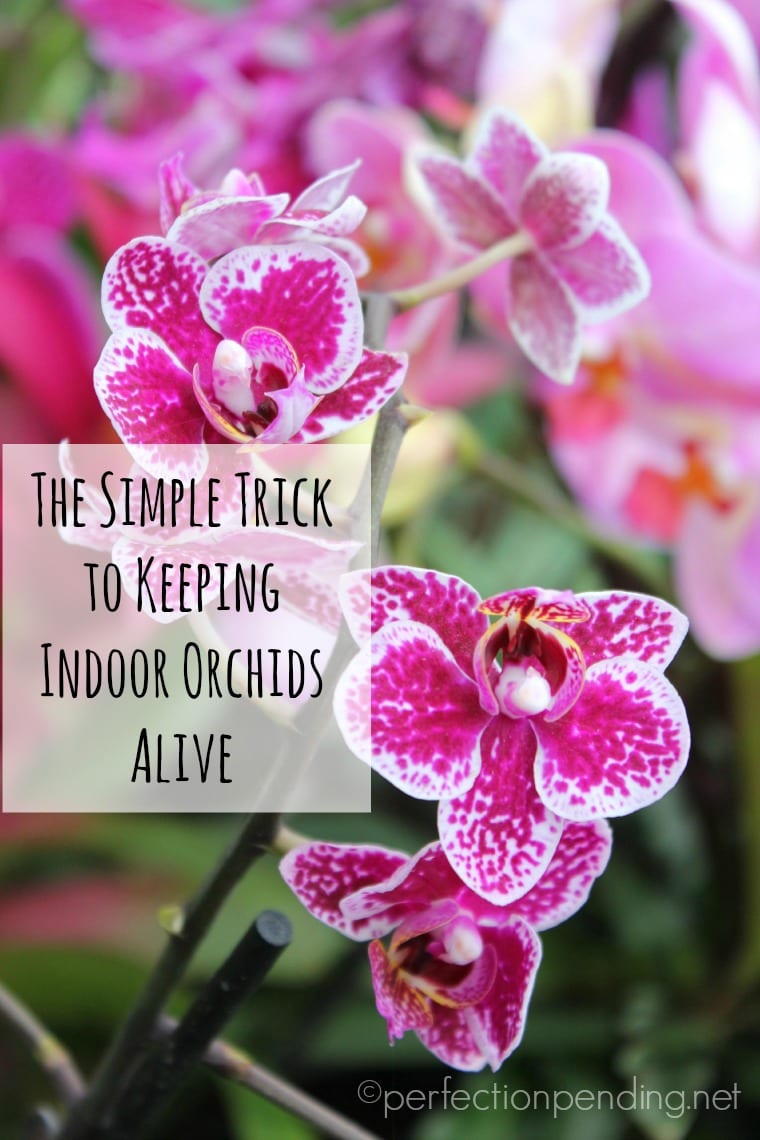 Here's how to keep an indoor orchid alive for a year (or more).
1. Water every week on the same day.
2. Fill up water to the rim of the pot (so it won't drain) and set a timer for 5 minutes.
3. When your timer goes off, drain the water and you're done!
That's it. I tried the ice cube method, and singing to it, and giving it the thumbs up, but the only thing that really worked was this method. So, good luck. And, have fun buying an orchid without fear now. You can do it my friend.
And, here's mine that has been in my window for a year. Just as proof that I actually can do it.
I bought this orchid for Easter 2014. And, it's still alive. Which pretty much makes me an expert, right?