It's overwhelming, this whole motherhood thing. I think back to the days of answering only to myself, and doing things only when I felt like it… I don't necessarily miss those days, but I'd give a large sum of money for a day or two like that every once in a while.
When I get up in the morning, it's usually to the sounds of (at least) one of the kids. Often, it's the jabbering of my youngest, playing happily in his crib, knowing I'll come and get him soon. Those days are so nice. I can go to the bathroom, wash my face, and drink a little water before I start the diaper change and breakfast hustle. But other days, I hear stomping on the stairs, drawers opening and closing, or even cries of, "He hit me!" or something similar. As you can imagine, that's not quite as pleasant at start. Some days just begin in a more relaxing way than others.
I find myself, on difficult days, craving a moment to myself. That could be almost any sort of moment… for instance, I love the grocery store. I could take a mile-long grocery list to the store, alone, ideally with a cappuccino, and it would be the perfect hour: super productive, not a waste of time, but relaxing, and also delicious if I ended up with that fancy drink. Just to have that bit of time to myself to regroup is my biggest desire in a hectic day. I suppose that's how the memes about moms eating chocolate while locked in the bathroom are born. Boy, can I relate.
But actually taking the minute to myself doesn't happen as much as needing it does. If I end up – for whatever reason – pushing through my need for a break, I'll just end up back feeling crazed again in another half an hour. If I don't take the moment I need to center myself, zap my coffee and take a big swig, or sit down and zone out for a minute or five. I'm so driven by productivity and "getting things done so that I can relax later" that I rarely let myself take a few minutes for myself before the to-do list is finished.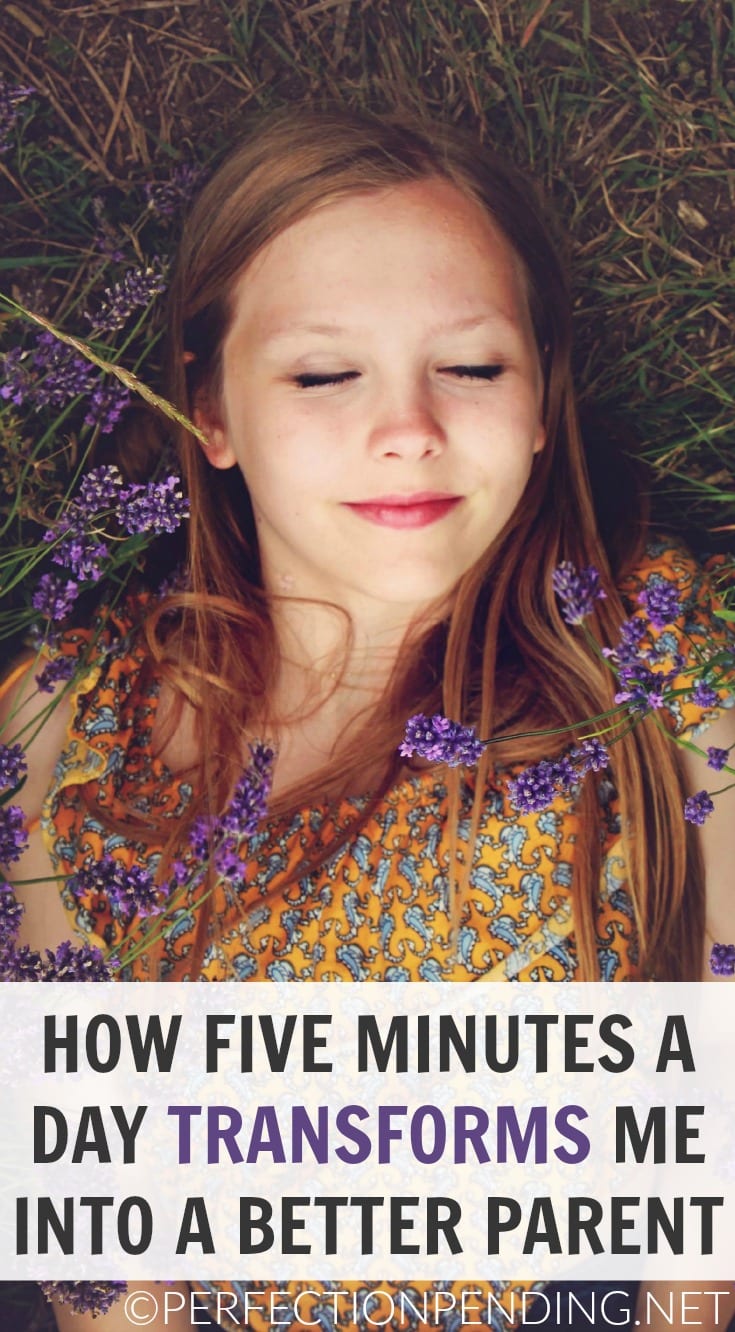 I do know one thing, though. I can prevent the feelings of stress and anxiety from getting worse (and sometimes break that cycle entirely, if I'm lucky) by taking that time I need for myself sooner. Need a breather? Take one. Need to just sit down for a few minutes? Do it. Need three minutes to calm your brain and scroll through Instagram? That's just fine.
There are very few things on my "list" that won't still be there in five minutes – including the kids. A mental break is just as important as a physical one, but sometimes I can't pull my brain out of the frenzy unless I pull my body out of it, too. Sometimes, I even leave the house… I step out to the back porch, or walk to get the mail. Sunshine and fresh air are an immediate shock to my system when it's bogged down by detailed-oriented tasks and grabby hands that need me.
The way my home is set up, the kids are usually in the room that leads to the porch, and it's full of windows, so I'm not exactly leaving them unattended. But I'm getting out of the situation enough to hear birds instead of the arguing, or to see sun and trees instead of the pile of laundry I was about to get to.
Sometimes, even sitting down with the kids and watching Octonauts is a break. It interrupts their cycle of crazy when I redirect them to something else, and it interrupts my cycle of "can't slow my roll" when I get in there for a snuggle.
So, if you're like me, sometimes (often?) wound up tightly, pushing yourself through those moments of anxiety or frustration in the sake of thinking you can handle it – or worse, for the sake of productivity – then give yourself a break. Take that minute, or 5, or 10 that you need.
Do whatever you need to do to find the time, sooner rather than later, to let yourself unwind. Drink your coffee while it's still hot. Sit down to chat or snuggle with your child before you get started on the dishes. Sneak that candy bar in the bathroom! There's no shame in the game of saving your own sanity. You do something for you, mama, and don't feel bad about it.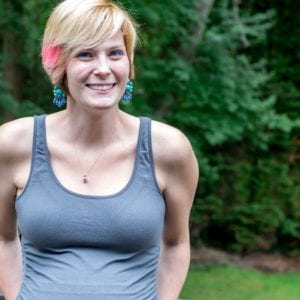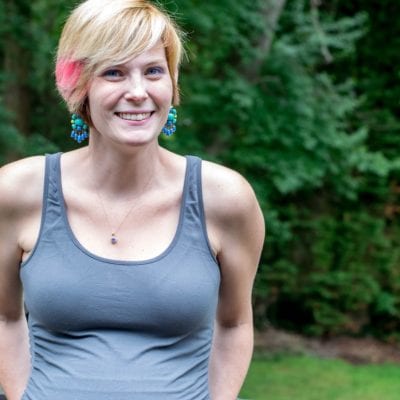 Whitney Hsu is a wife, mom of three under 5, Jesus follower, worship leader, and writer. She writes about her journey, praying and laughing through motherhood at her blog, We're Only Hsuman. You can follow her on Facebook, or find her on Twitter or Instagram, @OnlyHsuman.