Feeding my kids has never been my favorite chore parental responsibility.  And, with every child, there has been a challenge of some sort in the eating department.
Cute little Avery used to store food in her cheeks for what seemed like hours. It was probably just minutes. But, with those fat, chubby cheeks she had, I was never sure if she had food in there or not. Then, I would realize I over-stuffed those cheeks, and it would all come spilling out.
True first kid love right there. I was so caught up in the feeding her organic only, and non-sugary foods, that for her first birthday, she didn't even know what to do with her cupcake. What is this thing? Guess I'll face plant into it.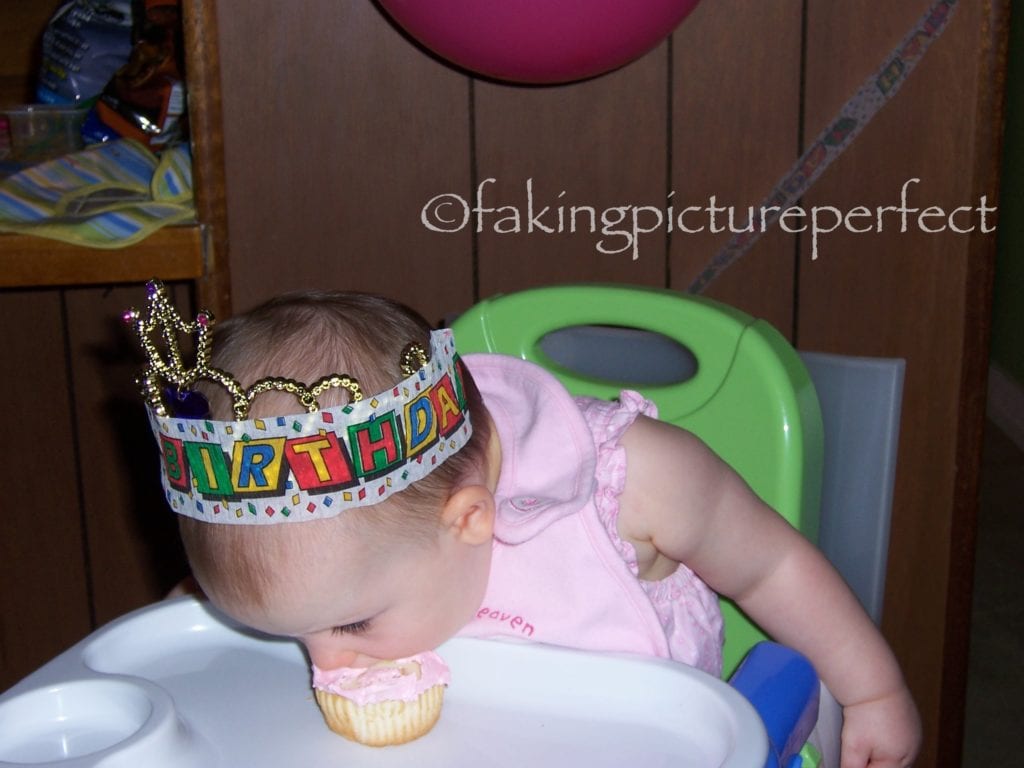 With Kyle, well, there was a problem with eating from day one. That evolved into FPIES, and then texture issues. I remember the thrill of the day when we trialed eggs. And he LOVED them. And we had a new food to add to his very restricted diet.
The joy when he was eating those eggs said it all. And, that joy was only a fraction of the joy I was feeling at the time. It was like he was thinking, "Finally! Eggs. Where have you been all my life?" He still loves them to this day. And, while the first two years of his life were like an extreme sporting event in eating, we survived it. And, for the most part, he is totally normal when it comes to eating. Aside from the occasional episode like in the car the other day when he got grossed out by some peach fuzz on his peach, and I had to toss him a sandwich bag that I luckily had handy while driving down the road so he could gag/spit into it. Glamorous. Enjoy every moment, right?
And, then there was Chandler. Sure, we've had a struggle with him and food allergy issues that almost got me committed, but he's outgrown them all. So, life should be easy right? Wrong. This kid is as much of a mystery to me at each and every meal as any of them were. Was? Are?
I never know if he is going to eat the avocado, or detest it. If he will go for whatever I made the family for dinner that night (chicken pot pie? nope. Lasagna? yes.) or if we will feed him one of his weird meals made special order just for him like a breakfast sausage link, 3 grapes, mizithra cheese rolled up in pepperoni, 6 bites of rice before he decides it's disgusting, and a string cheese. Oh, and don't forget the side of taco meat.
Seriously, it's like he thinks he's at a Golden Corral and the kitchen is his buffet. "I would like a tiny portion of every. single. item. in the pantry, please" is what he must be thinking. "Oh, and let me try the condiments in the fridge door for good measure". By the end of dinner, we always say to each other, "Was that a meal?" and usually call it good from sheer exhaustion. Getting up from the table 52 times to "try something else" while also trying to feed two other kids is a monumental task we survive every single night.
I try letting him eat with toothpicks. Cutting things up in special shapes. Giving him stuff that I KNOW he will hate but wants because someone else has it. Drowning his waffle covered in syrup with powdered sugar too. Just to get him to eat. But, yesterday, I may have discovered the secret.
Costco.
We walk in right before lunch time, and sure enough, it's sample time. And, I've decided that the kid will eat anything if it's handed to him in a dixie cup with a spork. By a stranger.
He ate yogurt with chunks of fruit in it.
White bean chicken chili
Brown Rice and Quinoa
Grilled Cheese on 7 Grain Bread
Pizza Pockets
and
Pita Bread with Butter
Today at lunch? we were back to our usual drab meal. No dixie cups. No sporks. No strangers. He wasn't really in the mood to eat again. But, he had to make sure to lay claim to every single nugget on the plate that I had put in between the two boys. Much to Kyle's dismay.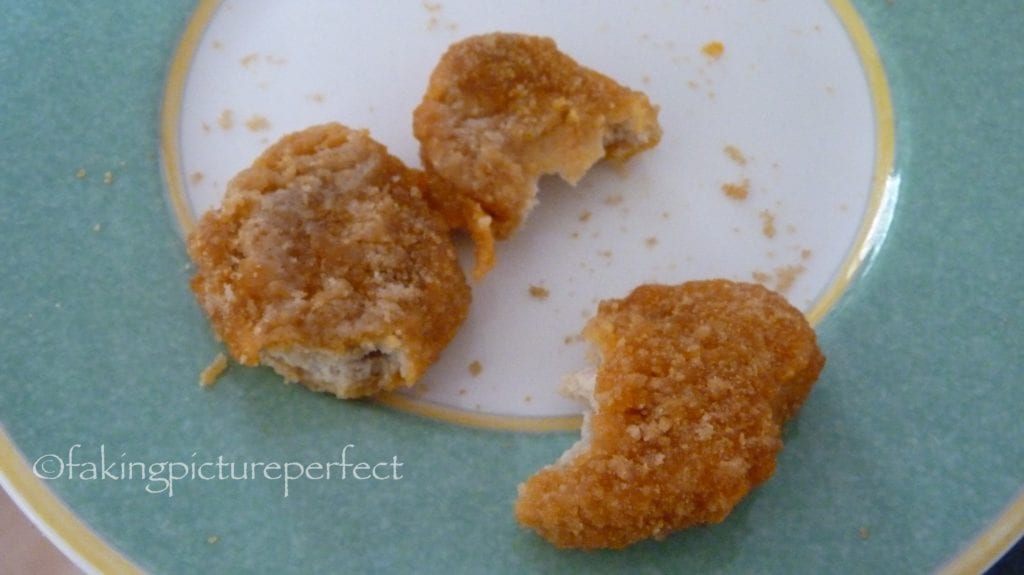 Not really eating any of them. You know what this means, don't you? I will be visiting Costco everyday at 11:30 am. To feed my child lunch.
I know one day, I will look back and smile at this post. But, for now, he's just my little boy that doesn't want to eat, unless it's with a spork in a tiny dixie cup. But, seeing him listening to my iPod (a new obsession of his) gives me a tiny glimpse of that teenager that he will become. I'm sure he will one day eat me out of house and home.