I'm so excited for my guest blogger today!  Rachael from Mummy Flying Solo is an awesome single mama that astounds me with her ability to be so introspective, and be a good mom to her little man. And, she does incredibly brave things in my eyes like go on a trip to Mexico by herself. Her post fits in perfectly with what I wrote about earlier this week. Patience. But, not just that, her post is one that I needed to hear today. So, maybe you need to hear it too. She's been a loyal reader here, and I'm so grateful for her friendship in the blogging world. Want to be part of my Be Brave Series? Go here.
**************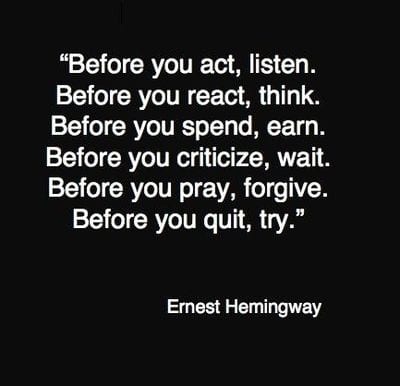 When I was young my mother would say to me "Patience is a virtue". I remember it clearly as she said it often and she said it often as I never had any. I think my internal response to this was always along the lines of Whatever. This didn't change much as I moved into adulthood.
I was impatient at bad drivers and stupid people; people who took too long to order at the sandwich shop; and people who worked too slowly serving the customers in front of me. It's not rocket science was a favourite phrase of mine. Work it out people! Get moving!
I was a toe tapping, fast walking, fidgeting, impatient little so and so. Not to mention a massive control freak.
And then I became a mother.
It was hard. The hardest thing I've ever done in my whole life. I think I spent the first 6 months in awe of anyone who had more than one child. And while things didn't go too badly initially by about the 13 month mark my patience was at an all time low.
I hated that age. My child seemed to whine incessantly and spent his entire waking moments trying to touch power points and pull the modem plug out of the wall. It drove me bananas and I was slowly losing it. When my repeated don't touch that, it's dangerous pleas were constantly ignored I moved to yelling and smacks on the hand. Not hard and not too frequent but frequent enough. They did nothing to help my case. They made him sad and me guilty and both of us worked up. And what do worked up feelings breed? More frustrating behaviour and worked up feelings.
It wasn't working.
And then, through the wondrous world that is blogging, I stumbled onto the Orange Rhino Challenge. For those of you who haven't heard of it the Orange Rhino Challenge was one mother's personal journey of not yelling at her children for 365 days and it had some remarkable results. I never took the Challenge officially but I started to read a lot about it and I became particularly interested in her alternatives to yelling. She has a list of 100 things she has done instead of yell and by God, I loved that list.
I read it. And then I read it again. And then I read it some more. And then one more time for good luck. I bookmarked that sucker and went back to it time and time again. And when my patience was wearing then I did one of her 100 things. Or I came up with some of my own.
The most valuable tool I found was that one little question: Why? If I was feeling frustrated by my son's behaviour was it really because of what he was doing or was it more because I was tired that day and therefore less tolerant? Was it because I was trying to achieve too many things at once so feeling frustrated if his behaviour demanded more attention from me? What was invoking my response?
When I asked myself this question and was truly honest with myself about my reasons it became clear that sometimes, even many times, my feeling of impatience were more about me than him. Interestingly this also applied in many other areas of my life in which I often felt large degrees of impatience.
What's more, regardless of whose fault it was, I always had a choice. I could choose to react negatively or I could choose to react positively. And while the positive path of search and discovery was almost always the longest path in the instant (it's easier to yell, right?) it yielded, by far, a better long term result.
It soothed where yelling ignited. It calmed where screaming roared. It promoted happiness and harmony where smacking and yelling bred unhappiness and fear.
In short, it was worth the effort.
And soon it wasn't an effort anymore. It just became a way of life. And I felt SO. MUCH. HAPPIER.
I'm not perfect; I still screw it all up from time to time, some weeks more frequently than others. But I'm cool with that as it happens so infrequently that I can't tell you the last time I smacked or yelled at my kid. I'm imperfectly patient in the sea of my frustrations.
As Meredith's post on patience this week suggests, it is unlikely any of us will ever have the perfect patience. But what I also know is this: life isn't perfect. Anywhere. Not freaking anywhere. But it can be better. WE can be better.
I also don't believe that finding true patience is about never feeling frustrated. Of course I still get frustrated by my son's behaviour some days; or by the idiot driving in front of me; or by the rude person at the shops. That's normal. True patience is feeling the frustration and choosing to act in a way that doesn't fuel its flames.
I love this Wikipedia entry as it tells it straight and, quite frankly, better than me.
Patience (or forbearing) is the state of endurance under difficult circumstances, which can mean persevering in the face of delay or provocation WITHOUT ACTING ON annoyance/anger in a negative way; or exhibiting forbearance when under strain, especially when faced with longer-term difficulties. Patience is the level of endurance one can take before negativity. It is also used to refer to the character trait of being steadfast.
In case you didn't see the bit I bolded, capitalised and underlined it says this: WITHOUT ACTING ON.
So that's my quest in life. When I feel provoked, don't act on it. And if my compassion and understanding completely escapes me that day, then I just scream into my pillow instead.
************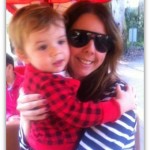 Rachael is a sometimes blogging, always mummying, single mum of a 2 year old little boy. They live a happy seaside life in a small coastal northern NSW town in Australia. You can check out some of her other thoughts about the world at www.mummyflyingsolo.com. You can also follow her on Twitter, or better yet, on Bloglovin'.