This past weekend, my husband and I discovered a new restaurant. I was literally savoring each bite and exclaiming in a rather annoying way how delicious it all was with every other bite. My husband loved it too, but I was just a tad bit more expressive about it.
I purposely saved half my food to eat later because I didn't want it to end. Of course, as soon as we got home and I was carrying 228 things at the same time, while my husband was carrying his keys, I dropped my box of food and my delicious meal spilled onto the driveway. While I didn't cry REAL tears, I wanted to. And, while I didn't eat it off the driveway, I wanted to. It was that good.  We vowed this would be our new go-to restaurant when we are looking for somewhere yummy to eat. Which, of course means it will probably go out of business.
This is why when I find a place I love, I try to support it. Go there often. And, help keep it alive! Have you ever loved a place so much and wanted to cry when you realized it went out of business? Yeah, me too. Have you seen the movie You've Got Mail? Love. It.
Anyway, when I heard about Merco Local, I jumped at the chance to check out their MercoBox! It's a fun little box that you get in the mail full of samples, and coupons for local places close to you. How amazing is that?? I was so excited when this cute little box came for me so I could discover some more local hidden gems. My kids enjoyed trying out some goodies from the box too. It was almost like Christmas with all the tiny surprises inside!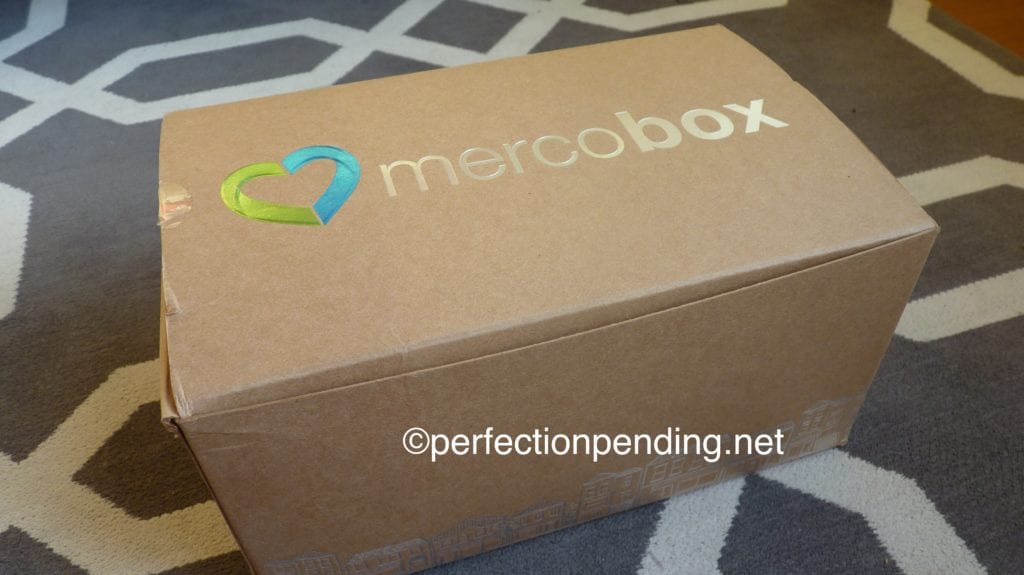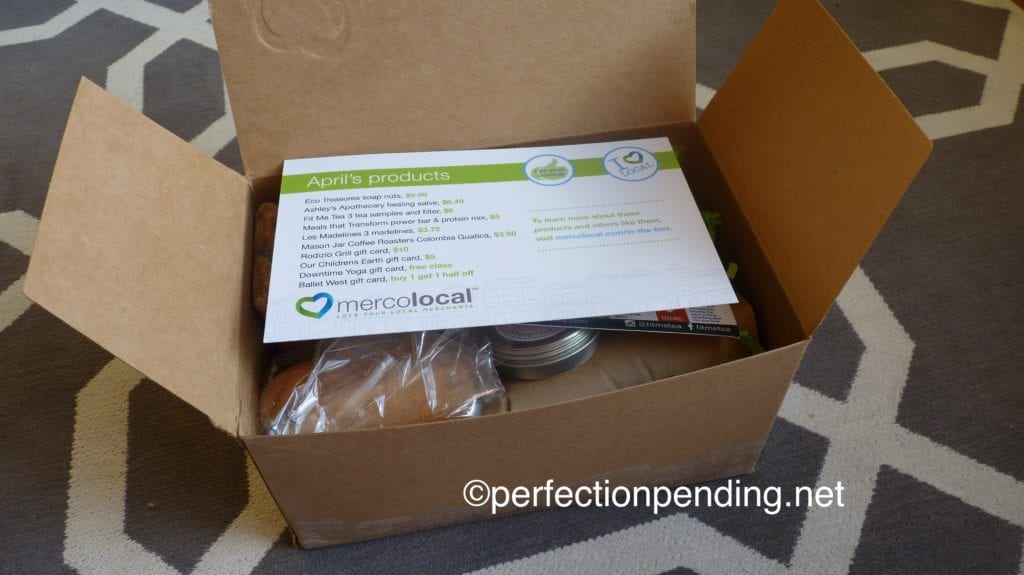 Within minutes, we had devoured the delicious Le Madelines cookies that we found inside and the Meals that Transform Power bar. Yum! And, coincidentally it was laundry day, so I was so excited to see Eco Treasures Soap nuts inside! I heard about these nuts that can naturally clean your clothes and wanted to try them anyway. I washed some of my smelly kitchen rags with them, and they TOTALLY worked! I couldn't believe it.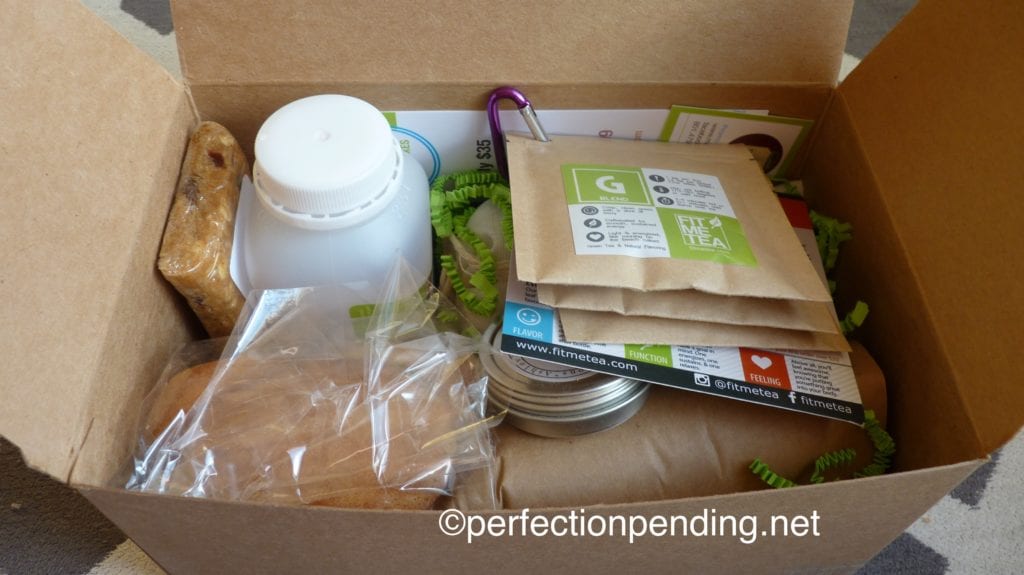 I was also totally surprised to see gift cards in there too for Rodizio Grill ($10), Our Children's Earth ($5), A free Yoga class at Downtime Yoga, and a buy one get one half off Ballet West Gift Card. I see a mother daughter night in my future to use that one. And, that wasn't it. There was also some Mason Jar Coffee Roasters coffee and Fit Me Tea that I gifted to friends (since I'm not a coffee or tea drinker) and healing salve from Ashley's Apothecary healing salve. That's a LOT of stuff. And, I've used it all.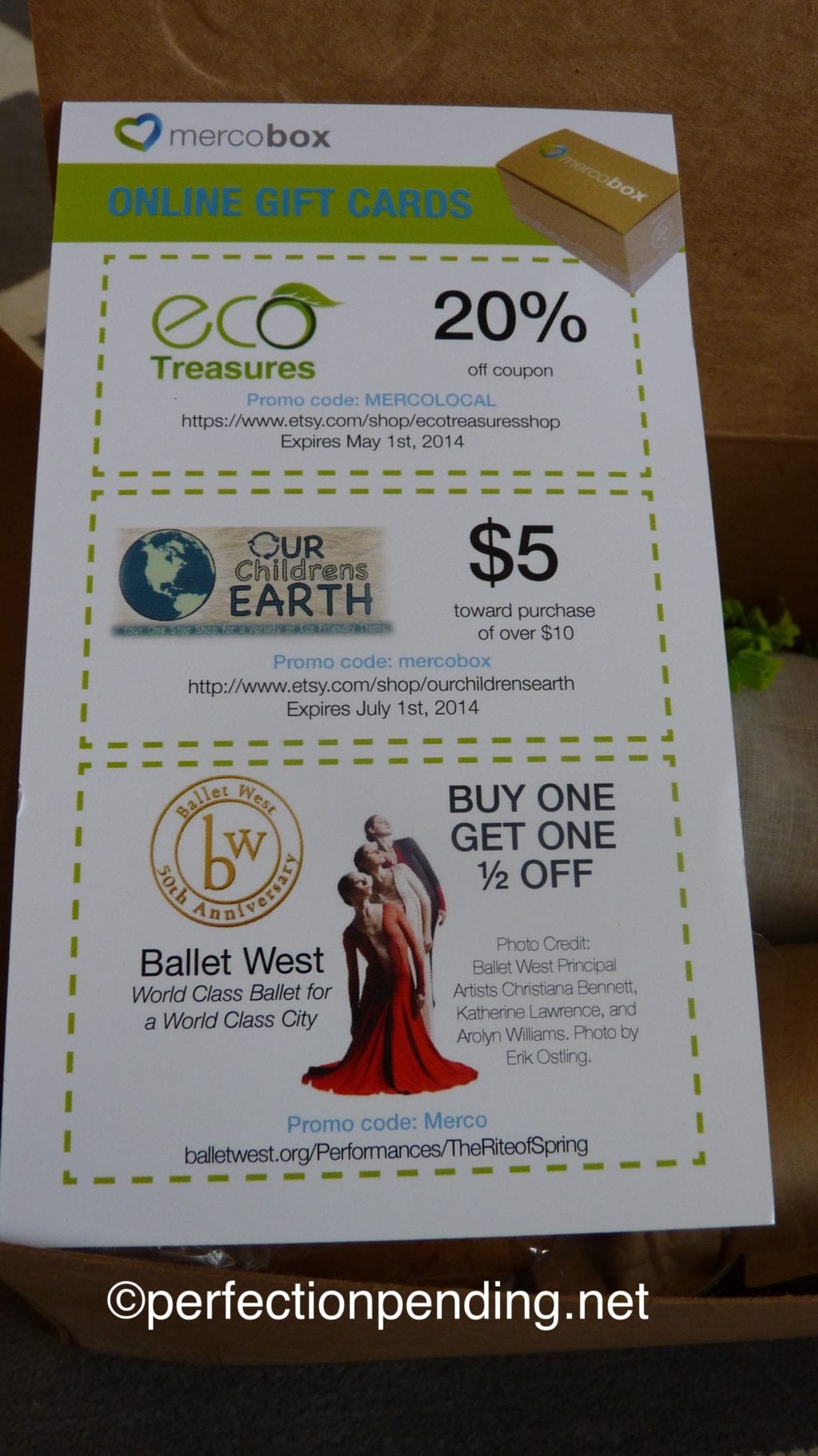 And, the best part? When you buy a box, your money is going back to the locals. I love that. You need to at least check out MercoBox here. You can buy a single box, or subscribe to a monthly plan. And, if you do the math, you're totally getting your money back in products and coupons…and then some! And, their website isn't all about the box either! Make sure you check out their other amazing offers for local businesses.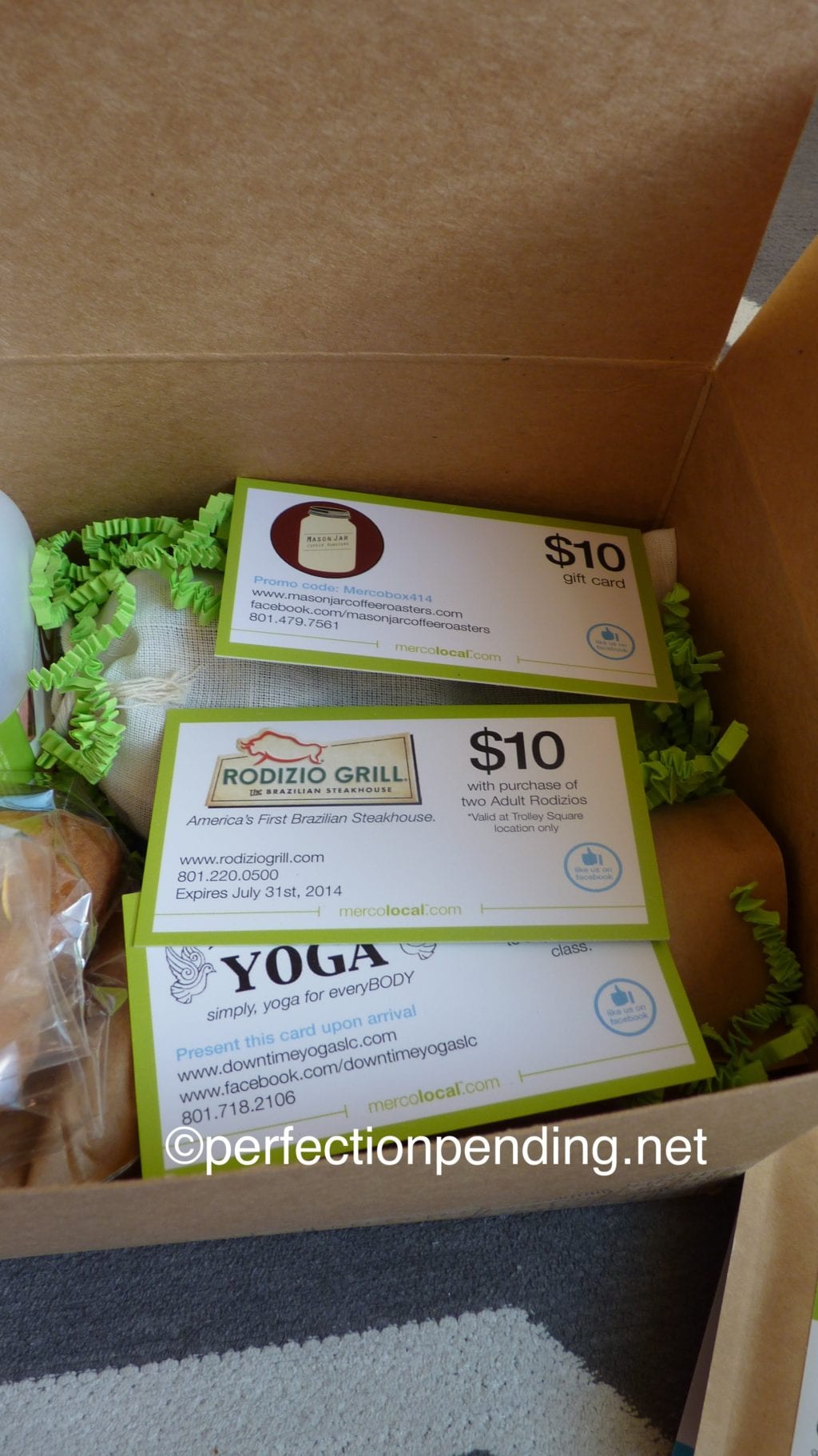 And, lucky for YOU, I have a 25% off code for you if you want to try a box of your own. Just use: "iheartutah" at check out! And, if you discover an amazing local UT business, please tell me! Because I might just love it too.
 *This is a sponsored post. I received this box in exchange for an honest review. All opinions are 100% mine.