I got a college degree once upon a time. It's a degree in Psychology, which incidentally has come in quite handy for nothing except maybe analyzing other moms at the park.
I was thinking the other day how college failed me. Remember when middle schools used to offer Home Ec? You know, where you learned how to sew on a button and other such nonsense. Well, as good as college was back in the day where I still took notes with actual paper, I wish that there would have been other things taught as, let's say, electives for those of us who knew we would want to be a stay at home Mom one day when the time came.
But, I suspect women's lib has made the opportunity for such classes absolutely impossible, so, maybe I should start my own university for moms? You know, classes you could take that offer you REAL advice that is useful. Sure, you need to learn how to feed your kids, and change a diaper, but I'm talking about more practical classes here like whether to clean up vomit off the bed first, or off of you or whether to just put everyone in the shower and hose everything down at once. Those are the kind of tips I wish someone would have taught me.
So, if I started Mom U, here are just a few of the classes I would offer: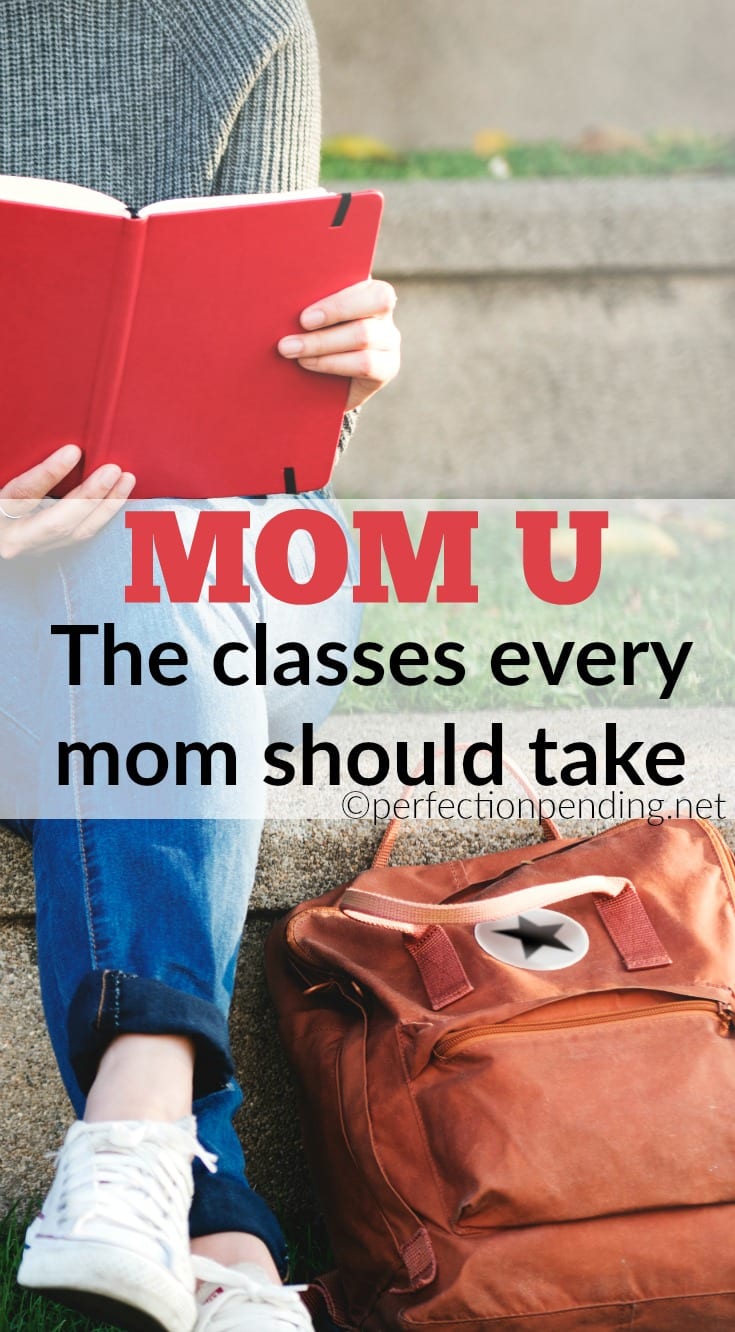 Talking on the Phone 101 This class would teach you the art of talking on the phone with the ability to block out an incredible amount of noise, and also use the mute button in a way where the caller won't hear you peeing, multi-tasking, or screaming at your kids.
Cooking with "Helpers" Focused on helping you not lose your cool while your kids throw flour across the room, and lick their fingers 15 times, this class will help you simultaneously keep the 2 year old from putting his head in the oven, while wiping up messes as you go.
Boxing Ring Masters This class will focus on how to break up both physical fights between your kids and verbal ones. With an emphasis on how to teach sharing without drawing blood. You will learn the art of patience and deep breathing as you attempt to break up fights that make absolutely no sense at all.
Agressive Encouraging (for beginners) This class is especially helpful for moms on the go that are outnumbered, and moms that have 2 year olds. This class will help you begin to learn the art of encouraging your kids to get ready to go for the day a little faster. It will include tools like get in their face and whisper threats, manipulation tactics, and how to trick them into putting their shoes on. With an emphasis on how to help your 2 year old stop saying, "I do it!" The goal of this class is to help you no longer feel like you're herding cats when you are trying to get out the door.
Sonar Hearing (while in the shower) Do you ever feel like your entire family is being murdered while you're taking your 5 minute shower? Then this class is for you! We will offer hearing agility courses that will help your hearing improve so that you can tell if a child is destroying something or someone while you're in the shower. You'll be able to distinguish whether to jump out, or stay put in that shower just a minute longer. Be prepared to have dolphin-like sonar powers while in your shower.
What do you think? Would these classes have helped you prepare for being a Mom? Which classes would you add to the list?
Don't forget to check out our other classes:
Mom U: Now Offering Even More Classes to Save Your Sanity