We are all doubting our decision about school right now.
It doesn't matter if you've decided to go all in and homeschool, if you're doing a hybrid, a pod, or have sent your kids back in 100% to public school (like us.) We all have our doubts about our decisions.
This is a hard time. I'm having a hard time.
We made the decision to send our kids back and my kids all wanted to go back.
But, as the first week has gotten under way, I'm already doubting myself
They have strict protocols in elementary and I question whether or not school is even a tiny bit fun for my youngest anymore. He's in third grade. It's supposed to be fun sometimes. But, there is a lot of wiping things down, sitting too far away from friends at lunch to even talk, and masks are required outside even for recess.
If they want a break from wearing a mask, they stand on a little dot on the ground, six feet away from everyone else, and take off their mask.
It breaks my heart.
I also remember the long days last spring of being thrust into online learning.
There was no rhyme or reason to it. No good routine, and certainly not a lot of learning going on.
I was shocked to see my kid that didn't love school anyway cry about not having a teacher, in a classroom, to teach him math.
That broke my heart, too.
I worried about their education, yes. But I worried about their mental health more last spring.
Some families don't have a choice. I know we're lucky we do.
That doesn't stop my heart from breaking over the decisions I have to make for my kids right now that I know mean they probably aren't reaching their full potential.
As I talked with another mom making the complete opposite decision from me to homeschool her kids, she was doubting her decision too.
The honest truth is I bet most parents are heartbroken right now. A pandemic is heartbreaking. There really is no avoiding the heartbreak because it touches all of us in varying degrees.
So, we grasp at something that seems good for our family and we go forward. Fumbling. Doubting. Hoping that something changes. Praying for those who are losing their lives.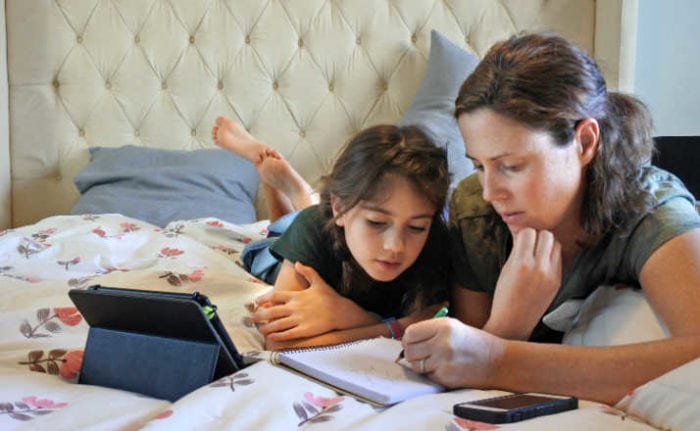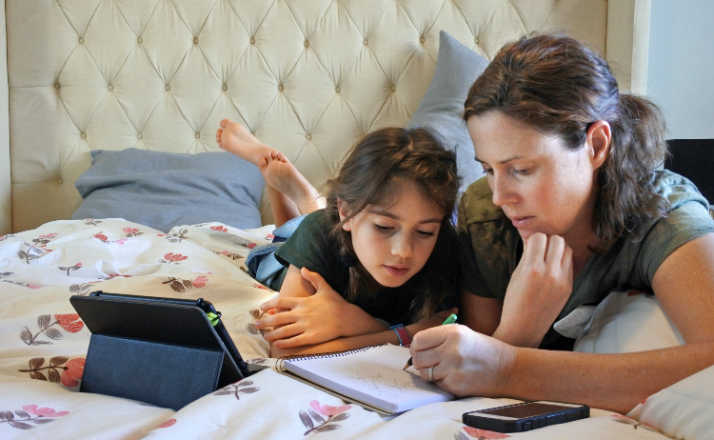 We do what's best for our kids amidst doubt and fear.
Because that's what parents do. Think about it. It's no different than when they placed that newborn in your arms and you doubted your own abilities.
It's no different from when you decided to stop breastfeeding even though you doubted it was the right choice.
It's no different than when your child first said, "I hate you." and you doubted if you were a good mom.
It's no different than when you doubted whether or not you should push them on a sport or instrument even though it was a struggle every day to get them there.
It's no different than doubting if you should have given them more freedoms, or taken some away.
Parenting is full of doubts.
Every day we are forced to make decisions that sometimes have no concrete answers, and we trust our gut, and do what we think is best for our kiddos even though the choices are equivalent to choosing between a dumpster fire and jumping off a cliff with no idea how shallow the water is.
But, we stay strong for our kids. We act brave. We put a smile on our faces. We parent amidst the doubts that keep us up in the night.
There is no flashing arrow right now that says – "THIS WAY to get through the pandemic unscathed!"
Oh how I wish we could avoid the heartbreak that lies ahead for our kiddos.
But, know this. You've doubted your decisions before. And it's been OK. We're doubting them again in this season of pandemic parenting.
And for some reason, the fact that none of us have parented through a pandemic gives me a tiny bit of comfort.
Because we're all a little lost.