Disclosure: This is a sponsored post. See my full disclosure policy, here.
Don't worry. If you don't shop online, you're still a real mom. But, have you tried it? Do you shop online? It's something I'm doing more and more as my kids get older because time is limited, money is tighter than ever, and kids are straight up whiners when they have to go shopping with me. (The feeling is mutual).
I find that moms hate shopping in real life just as much as I do, too. For example, the other day on my Facebook page, I shared this photo and caption after another trip to the grocery store: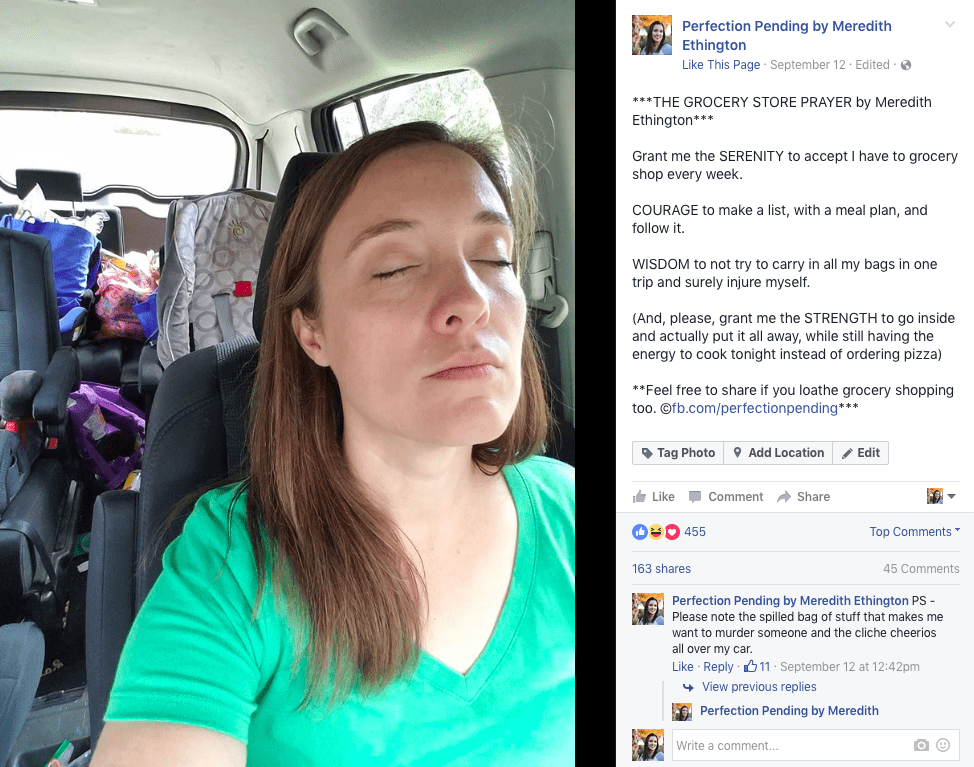 It really resonated with moms. We hate grocery shopping. But, my guess is, it's not so much the shopping as the chore that it sometimes becomes when we have to take kids along with us.
But, you guys. I heard about something awesome that you must check out. Groupon Coupons. Did you know they can help you find all the online deals to help you save money? True story. And you don't even have to go to the store. Shop right at home in your favorite comfy pants.

If you can imagine a store you want to save at, they've got the coupons for it. I'm an Amazon junkie, and they have almost 3,000 coupons for Amazon.
Target? Yes moms, even Target.
Kohls? They have 166 coupons available.
Need new glasses? Check these out.
And, I'm a sucker for World Market. It's one of my favorite stores. They even have coupons for them, too!
What I'm saying is, if you want to shop smarter, and save money, then online coupons are just sitting there waiting to be used. And, Christmas will be here before we know it. Groupon Coupons is entirely free, and they have partnered with 10,000 retailers to bring you coupons, discounts, and promo codes from tons of stores you already shop at.
Here are just a few I have my eye on:
Seriously, if you can think of it, you can probably find a coupon for it. Check out Groupon Coupons and share in the comments what cool deals YOU find!