I received some heartbreaking news recently that a young mother I knew passed away from lung cancer. It hit me hard not because I was particularly close with her, (although she did live with my husband and I for a short time while she was a missionary for our church) but because I ached with all the missed moments she would never have with her little girl.
She was in her 20's and her daughter was around two years old.
As I was scrolling through her Facebook feed after hearing of her passing, I had to hold back the tears. And, when I got to one photo in particular, it took my breath away. She was in a hospital, holding her daughter, and obviously very close to the end.
In the next room, my 9 year old lay asleep trying to recover from an awful stomach bug that had worked it's way through my three children in the week prior, and I suddenly felt overwhelmed with gratitude to just be able to take care of my sick kids that were throwing up. A couple of years ago, a stomach bug would have sent me into a panic attack. Now, I was suddenly saying thank you.
Thank you for the stomach bug. Funny, thought isn't it?
But, at least I was here with my daughter. I was able to give her a bath and wash her hair for her when she was sick. I was able to comfort my boys as they ran back and forth to the bathroom. I was able to do everything that this young mother was not going to be able to do for her child ever again.
And, suddenly, I got it. In that moment, I felt it. I really should enjoy every moment.
I hate it when people say that to me, but suddenly, I understood it all.
I thought of a family member who has a baby in the hospital fighting all kinds of issues, and I felt grateful that my kids' illnesses would seem like a distant memory in just a few weeks. I felt grateful that they are healthy and strong, and can run and jump. In the grand scope of their childhood, a stomach bug is just a little hiccup.
I should enjoy every moment watching them leap, jump, twirl, and play.
And, I thought of another mother I know struggling with infertility and bitterness, wishing she could get pregnant. Wishing her house was full of chaos and loads of children like mine is.
I should enjoy the messes and craziness, and wildness that this stage of life is serving up every single day.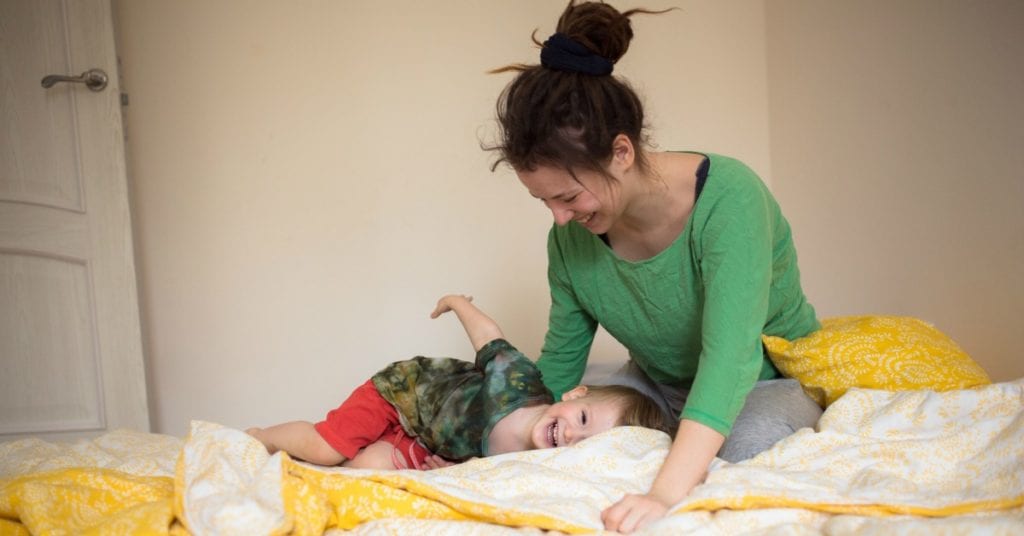 BUT…
I'm imperfect and I take things for granted. I forget that I have it so good. I get wrapped up in my own personal struggles with mothering, and I sometimes wish it all away. I can't possibly enjoy every second even though I should.
The one thing I can offer though is that I will try to remember. I will count blessings, and freckles on their faces from time to time. I will sometimes say thank you for that sickness that ruined my plans for the entire week, instead of groaning inside.
I will try to sit back from time to time and just look at my kids and take in the miracle that motherhood offers up on a silver platter if you open your eyes to it.
I will snuggle one more time when they ask me to.
I will read one more story, and get one more drink, and take one more deep breath trying not to yell.
I will try not to complain on days when I really want to.
I will say thank you for the annoyingness of growing kids that push your buttons, and for the toys that litter my hallways.
I will appreciate the ease with which I had the three kids I have, and not take it for granted on some days. Not all days, because I'm imperfect. But, every day, I will try.
I just hope that those that see me taking things for granted know that I see them in their struggles. I know I've got it good. And, I'm trying the best I can. Because, I DO know I should enjoy every second. I do. And, I want to with all my heart.
I want to be that mom that never complains, or makes mistakes. I want to be the mom that enjoys every second (By the way, I know I never will.)
But, it's not what is expected of me as a mother. Of any of us. I'm grateful for that mercy. Because, God is good, and full of grace, and knows I'm imperfect, and fallible, and selfish sometimes.
But, I promise I won't forget to try. I will always be trying. Because, of course, I should enjoy every moment. Life is precious, and fleeting, and changes in a moment. And, I will promise to try harder for the mom that doesn't have the chance to enjoy those moments anymore.
We won't enjoy every second. It's impossible. But, we can try to be reminded that it's all beautiful and we're lucky to live it. Because we are.
***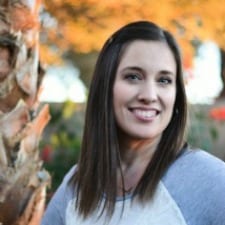 Meredith Ethington is the founder and creator of Perfection Pending, and has been blogging for over 10 years. She is a mom to three, and is desperately trying to help her kids understand sarcasm, and her need for personal space. She recently turned Perfection Pending into a contributor site to share the voices of all the fellow moms she admires. She is a freelance writer for sites like Scary Mommy, Babble, Huffington Post, and Momtastic. Follow her on Facebook, Instagram, and Twitter where she loves to laugh at herself and admit that while parenting is the best thing ever, it's also the hardest job on earth.