So the totally normal thing to do when you are stressed to the max and have a list with two million and one things on it is to sit down and give yourself a photography lesson, right? RIGHT?
Procrastination is in full swing over here. But, I will proudly announce that my Christmas shopping is at least done. Thank you Amazon. You saved Christmas once again.
But, in my mediocre crafts fashion, I thought I'd share with you my simple gift idea for a teacher or neighbor or even a grandparent that your kids can do!! It all started when I saw this mug at Target. With a sweater on it.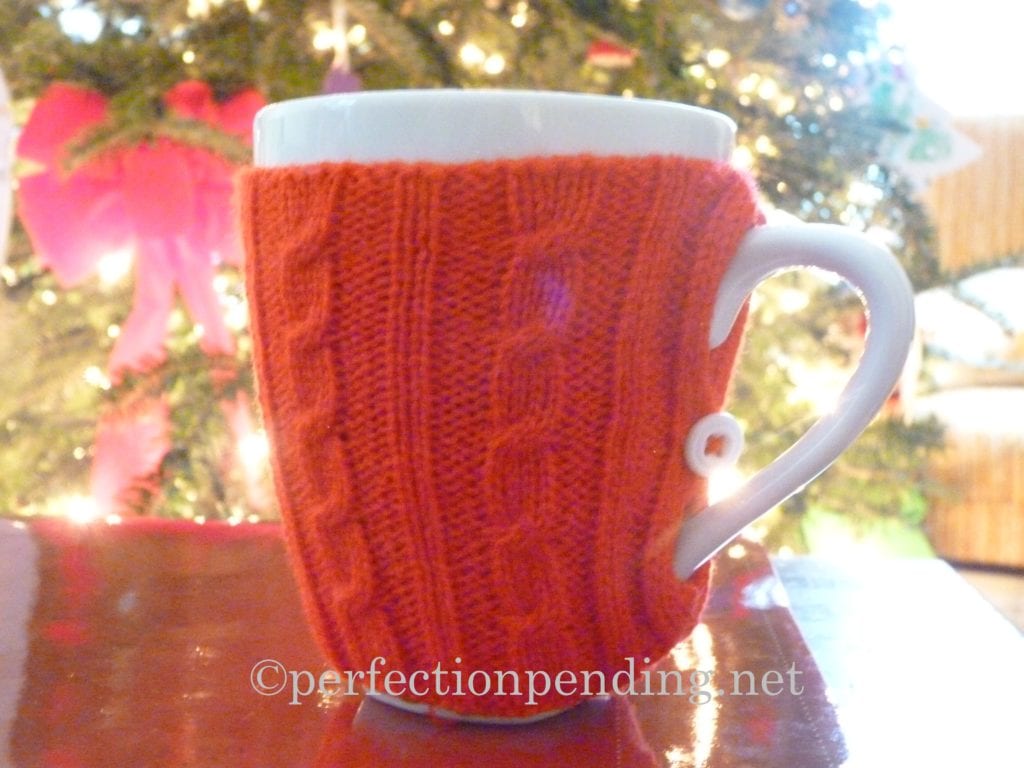 I mean, who can resist a mug with a sweater? I can't, obviously.
So, in that instant, I decided to throw together a teacher gift. I grabbed some peppermint hershey kisses and bells, and called it good.
But, then I remembered all the cute sharpie mugs I'd seen on pinterest, so I decided to get a little crazy and do a craft. It was risky, for sure. Letting a 4 year old use a sharpie is ALWAYS risky.
And, that's where the "teaching myself photography at 8 am" came into play this morning. I have to learn how to achieve the Bokeh Effect in my photo before I put it on the blog. sigh. What is wrong with me? I played around with the camera for far too long, and never achieved the Bokeh effect, but, I did get close…ish.
So, we did a stencil of the teacher's initial on one side, and then a Merry Christmas on the other! I let the 4 year old write his own name. And, my 7 year old got to do some of the dots on hers. Not bad, I think. We baked in the oven at 350 for 20 minutes to "set" the marker (not sure if this actually works) and voila! We have a secret message under that sweater. 🙂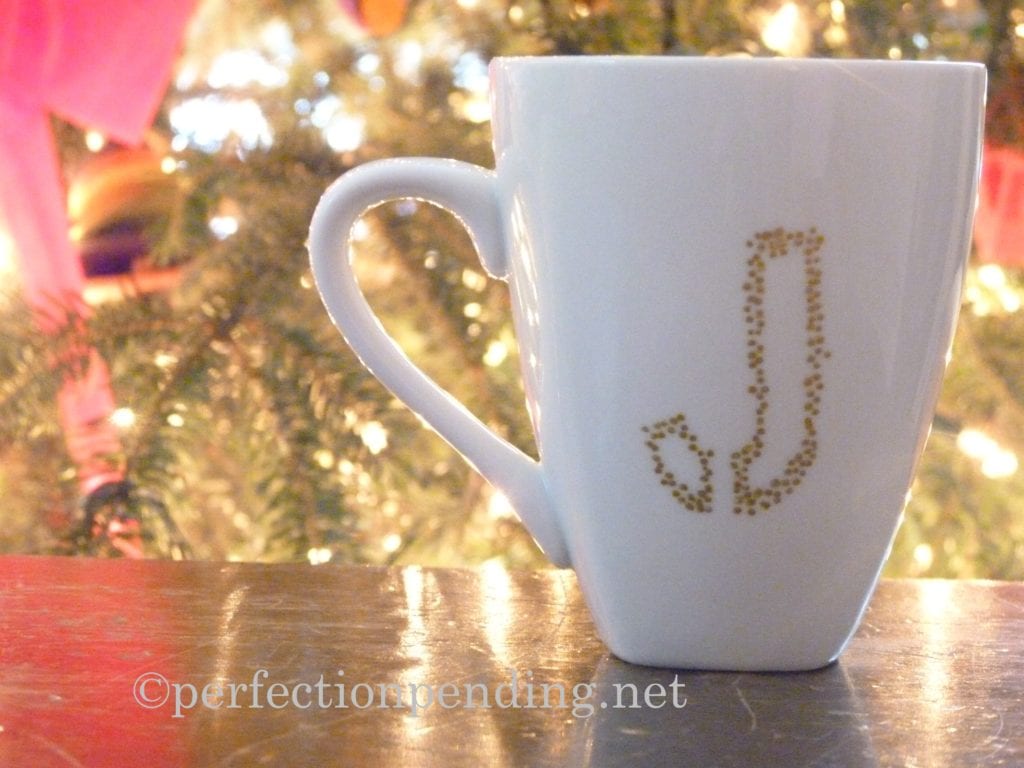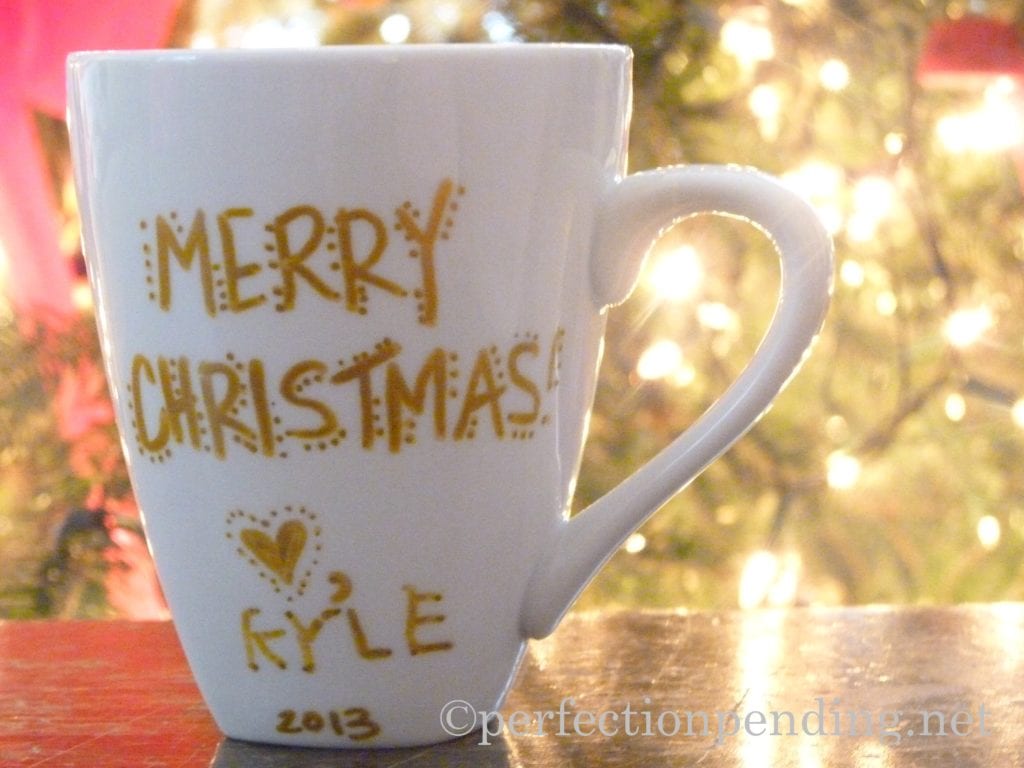 Because, every kid loves a secret message, right?