Sometimes, the bedtime routine makes you want to cry and bang your head against the wall. Other times, it takes your breath away.
Tonight, Kyle wanted to snuggle. He's my snuggler, and his love language is definitely touch. I'm grateful for his hugs almost every single day. Some days though, it can be exhausting as he wants to rub his face on me when he's tired, or any other time he sees fit. Some days, I'm touched out.
Tonight though, he just wanted to snuggle with me. I laid down in his tiny bed next to his tiny body and felt him relax. I threw an arm over him and pulled him close. I started singing his favorite bedtime song. I rubbed his little ear and he pulled his arm out from under the covers, and started scratching my back.
The boy knows the way to his mama's heart.
I kept singing as his blinks got a little longer and slower with each line of the song. His breathing slowed, and the scratching would pause from time to time. I got to the last line that I frequently mess up about 50% of the time, but this time, I said the words just right. It's kind of a joke of ours how often I mess those words up.
He was quiet for a minute, and then he whispered, "You got it right".
He closed his eyes for just a few seconds leaving those words lingering in the air before he burst into a fit of giggles. He laughed hard and his little brother knew something was funny and got up and started jumping in his crib. I decided to give Kyle one last hug and go snuggle his little brother for a second too.
I pulled him out of his crib and he laid his head down on my shoulder as I sang, The First Noel. At one point, he sat up and looked me in the eyes as I was singing. Smiled, and laid his head back down. I drank in that moment. He's two, so it is so rare for him to snuggle. He doesn't ever sit still long enough.
I left the room and said good night to my big girl that was begging for just one more minute to read. Of course, I gave it to her.
Sometimes, I hear the words, "You got it right" in my head and in my heart. But most times, I hear the self-doubt, the fears, the guilt, the "you aren't doing this right" that seems to just be inseparable from the word mommy. But, hearing those words, "You got it right" from my tiny little 4 year old, who is growing up right before my eyes, was enough for me to feel like…
"You know what? I am getting it right"  
I don't always get it right, but sometimes I do. And, it's in those quiet little moments when someone (even if it's just me) whispers "You got it right" where I feel full of joy. And, I know that I'm getting it right enough of the time to be a good mother. Even when I don't feel like I am.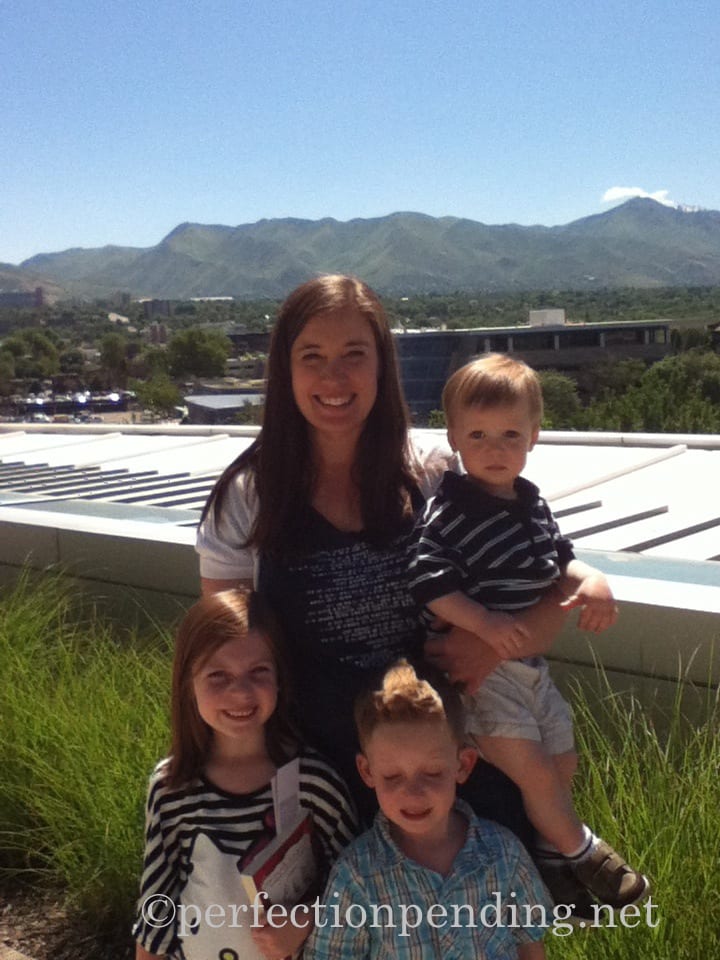 It doesn't mean I won't mess up tomorrow. We all mess up. But, we get it right too. And, those are the moments that I want to box up tight and hold onto forever. And, those moments are the ones that I hope they want to box up and hold onto forever too. My simple dream, as a mom is that at the end of all of the years that I still have ahead of me in raising my little ones, I will feel deep in my heart the words, "You got it right" and know that I really did.