Do you ever have those moments where you look over at your kid and you're like – YES. That's MY kid. I made that.
Look at her. 
Tonight I had one of those moments as my oldest was getting herself
ready for bed
. I thought to myself – Thank goodness I get to raise
this
kid.
I totally feel that way about all three of my kids
She hadn't done anything, in particular, that was extraordinary that day. But, I got a glimpse of the extraordinary person she is becoming.
Yet, somehow we forget to give ourselves some credit. I believe for the most part that kids are born with their own little personalities that they will grow up with, and there's not much you can do to change it. BUT, I also believe we have to give ourselves some credit as the parents for helping to mold them a teeny tiny bit.
So, yeah, every once in a while when I'm not riddled with Mom guilt I think – DANG I'm doing good.
But I also tell myself, Thank goodness for the kids I get to raise.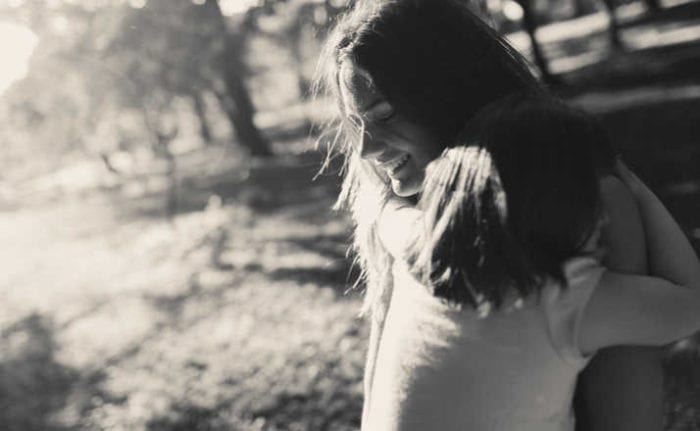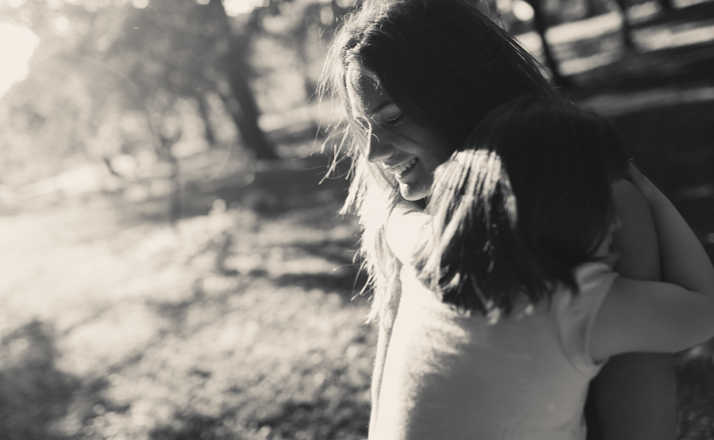 You know why? Because I guarantee you that they are teaching me so much more than I'm probably ever going to teach them.
They are teaching me about myself, but they are also teaching me about the world.
They are slowing me down, and they are making me stronger.
They are smart, capable, kind, and GOOD even without me. I know that they came that way. I know that even if I were zapped from the earth tomorrow, they would still turn out to be decent good people.
So, how lucky am I to get to raise these kids? SUPER lucky.
I get to watch a human being grow physically, mentally and spiritually.
I get to see them figure things out on their own, learn to do things that even they didn't know they were capable of, and I get to see them conquer fears, and overcome obstacles.
Is there really a greater blessing than that? I don't think so.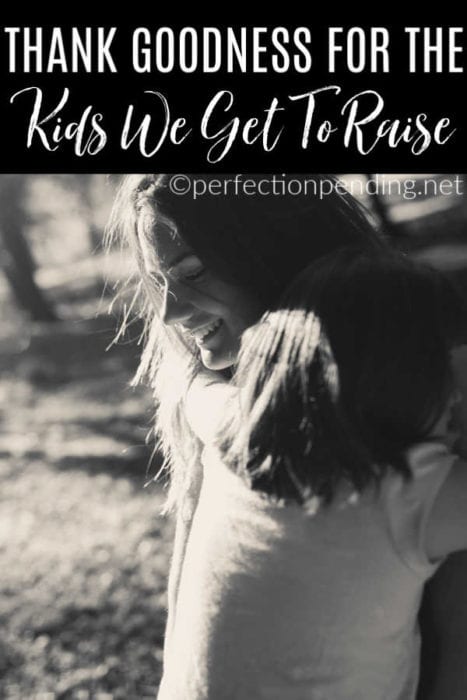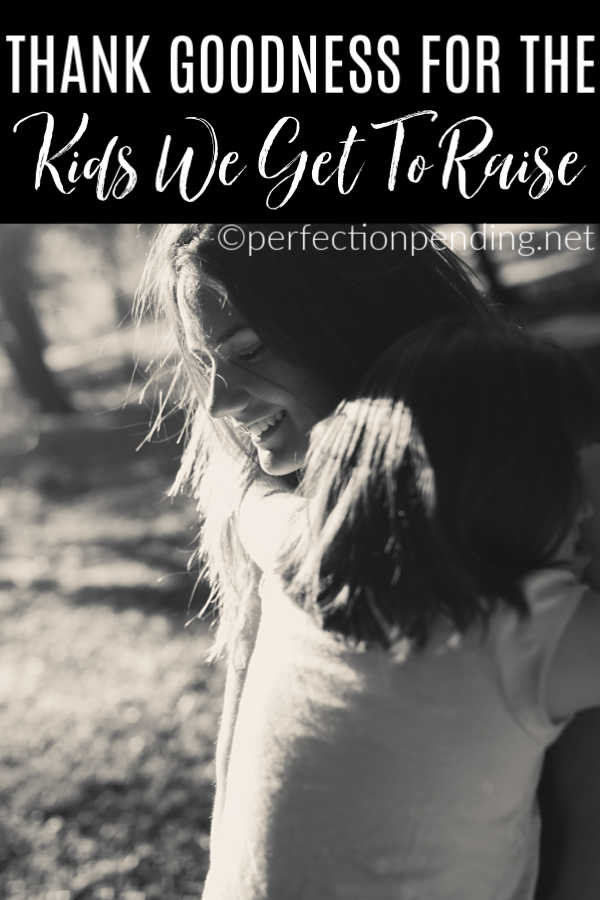 We're so lucky to get to raise the particular kids we've been given.
I believe that they were meant for us, and we were meant for them, and it's this perfect little universe right inside our own homes that we can create that isn't REALLY perfect, but it's perfect for us.
Yes, it's hard and exhausting, and infuriating being a parent some days.
Yes, I want to run away other days.
Some days, I think – HOW THE HELL did I get myself into this parenting thing?
But, then some days, I look over at them and think – DANG. Thank goodness I get to raise this particular kid from start to finish. She's smart and kind, and good. Or, thank goodness I get to raise these boys to be good men. 
Thank goodness, I get to raise the one that tests me and makes me laugh and teaches me and infuriates me all in one day.
That kid was made for me, and I'm made for him, and wow – it's a beautiful thing.
Some days, I can't help but think – thank goodness I get to raise these kids.