My Facebook post this morning was, "It's 8:30 am, and I'm already exhausted by the number of times I've heard my name. Pray for me."
It was sort of a joke, and sort of true.
Having a two-year-old with a very limited vocabulary is hard on him, and hard on me. He wakes up in the morning trying to convey what is going on in his little head, and sometimes his mommy is with it enough to figure it out, but sometimes she's just too tired. He gets frustrated, I get frustrated, and by 8:30 am, I feel at the end of my rope.
I am irritated as I put his oatmeal in front of him after not understanding his first request for breakfast. So, I ask him, "waffle or oatmeal" in an effort to have him articulate a need I can understand. He musters, "meal". As he looks at his bowl, and takes a tiny bite, he keeps crying and saying mommy over and over and over. It's all he can say just about, because I'm obviously not understanding something he needs and wants, and it feels like it's almost all I can take.
We hurry through breakfast to rush brother to school, and I think about how frustrating that word mommy has become to me lately. It's repeated over and over again all day long. By all three. I almost cringe when I hear it, especially when it's possibly said 1,700 times in a day. I feel sad. Guilty, almost that this word that is so special and important and sacred has become the word that I want to hear the least.
I want to understand the two-year-old, but sometimes, no matter how hard I try, I just can't. I hurt at the thought that he's trying so hard to tell me his needs, and I'm failing at responding to them. A downward spiral of negativity is easy to fall into when you're living in the day to day just trying to survive hearing mommy 300 more times before bedtime.
But, in a quiet moment, I realize being called mommy is the greatest gift. That quiet moment simply comes to me in the form of a thought as I'm unloading the spoons from the dishwasher. There are others who long to hear that word. I think to myself. Your job as a mom is the most important work you could possibly be doing. I am reminded. And, I take a few deep breaths as we race through our morning trying desperately to understand each other.
I read a blog post by another blogger not too long ago who was talking about how she had all these dreams and goals that have seemed to be put on the back burner since she became a mom. How she felt this was setting a bad example for her kids by not pursuing her dreams. How she felt that being a mom would not be her greatest accomplishment in life. Her post was thought-provoking for me.
But, then I realized, being a mom isn't everything. Sure, there is so much more to me than mommy. There is so much more I could and can accomplish. But, one thing I do know, being a mom may not be everything, but it's the most important thing. 
And, I realized that I'm not understanding the enormity of my job and responsibility a lot of days. There is a miscommunication between myself and my Heavenly Father, too. He's trying desperately to get me to understand my job, my role, but I sometimes get caught up in the fact that myself as I once knew her feels like she has vanished. Gone. It's not a depressing thought to me now. It's a matter of fact one. I get caught up in the question, "Is my purpose just to clean up, and feed, and wipe up?"
These children I have are trying to understand and communicate in their world, and I'm trying to do the same in mine.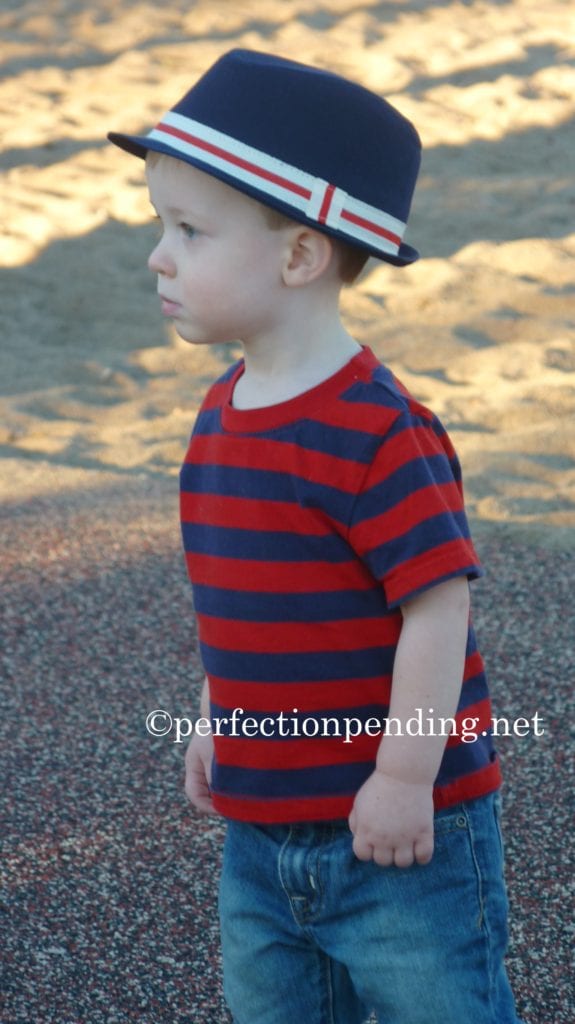 I don't have a full grasp of how important what I'm doing is, and I may never totally "get it" in this life just like my two year old may not learn to say the word "truck" until he's 4. He's trying though, every single day to understand his universe, as tiny as it is, and I'm just trying to understand mine.
And, I realize that the two-year-old who is saying Mommy incessantly isn't much different than me. I write incessantly about motherhood hoping to connect, and feel OK in my inadequacies. I pray for help so I don't feel alone, yet I keep making the same mistakes. My Heavenly Father may be just as frustrated with me as I pray for help with the same things over and over and over. But, the thing is, he does not have frustration with me. He loves instead. Just like I love when I just want to lay down and be alone. But, the truth is, I keep repeating myself too. The same cries, the same frustrations, the same mistakes. Over and over and over. He hears them with a patience that is never ending. It makes me think I can do a little better.
And in a simple moment of hearing the word mommy more times than I think I can take, I understand a tiny bit more what it means to truly love.