This morning I struggled for words. Not because I didn't know what I wanted to say. But, because what I wanted to say wasn't what he needed to hear about anxiety.
You see, my son didn't want to go to school. Nothing new around here. By the second day of school refusal I could see that he probably wasn't sick like he claimed, but he was struggling with some anxiety. I peppered him with my usual questions.
Are you worried about something?
Is someone being mean to you?
Is there something going on at school that you don't like?
Are you feeling nervous about something?
The answers are always the same. I usually get a shrug of the shoulders or a no. Frankly, I'm not sure he knows why he feels the way he does. Why he feels like he has a nervous tummy, and like he can't breathe.
Because I don't know why I feel this way sometimes either.
I've tried hard to balance what I say to him about my own anxiety, since I have suspicions he struggles with it too. He hasn't been diagnosed because frankly, most days he copes really well. At least it seems that way.
And, it's hard to speak positively about something that is such a daily struggle in my own life. I've wished it all away more than a few times.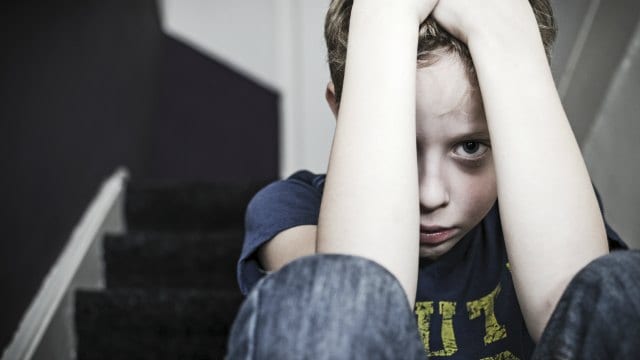 What I want to say to him is that anxiety sucks. It just does.
I want to tell him that somedays you feel legit crazy because you can't control it.
I want to tell him that your brain feels broken.
I want to tell him it's exhausting.
I want to tell him that it's overwhelming when I'm struggling so much on the inside, yet no one sees it. So no one brings me a meal, or reaches out to comfort. Instead they think I'm lashing out for no reason, or being anti-social because I don't care.
I want to tell him that it's not fair. That I feel robbed. That some days I struggle to want to do all that is required of me too because I'd simply rather just be alone. Lay in bed. Or pretend that all that is expected of me isn't there.
I want to tell him that the anxiety is crippling sometimes. That sometimes it sneaks up on me without notice. That sometimes I feel like I can't breathe too. And I don't even know why.
I want to tell him that it sometimes feels worse before it feels better.
I want to tell him that I hate that I am programmed this way. And it's sometimes a struggle to keep from hating myself.
But, the truth is, I'm the parent. I can't say any of those things even though they are true.
So, I pulled him close as he was ready to go to school and do something he didn't want to do. I said to him, "You know what buddy? I understand. I have anxiety. I even have to take medicine for it."
"What's anxiety?" he asked. Even though I know we've talked about it before.
"I worry a lot. Sometimes I don't even really have a reason to worry, but I do. So, you may be having that feeling too. Like you are nervous, or that you are worrying, and you don't even know why. It's OK. You sometimes just have to be tough and go to school anyway."
He nodded. And, it broke my heart.
Yeah, I want to tell him all those things because I want to commiserate. But, as a parent, you have to be the strong one. The encourager. The one that empathizes, but encourages at the same time.
And, boy do I empathize with what he goes through. And, yeah, I'd love to commiserate over how much it really sucks.
But, parents don't do that. We don't bring them down into our own misery. We don't commiserate on how much life sucks sometimes. We lift them up. Even when it's hard to lift up ourselves.
Because, you have to be careful not to label him. Or worry him. Or scare him.
So, instead of all those things I wish I could say to him right now so he knows that I get it, I'll just say these things that are also true.
You're stronger than you know.
You're not broken, but you're different. And that's OK.
You're capable.
You'll get through it.
You can do this.
I'm proud of you for fighting a fight that others can't see. And, yes it's hard.
But, you are not alone.
I'm here. I get it. I'll fight with you.
***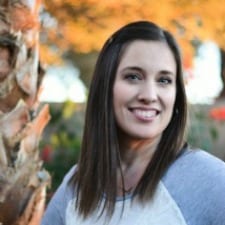 Meredith Ethington is a writer and a mom to three, trying to help her kids understand sarcasm and her need for personal space. Meredith's debut parenting book, Mom Life: Perfection Pending, provides an uplifting yet realistic look at all that is expected of moms in the 21st century and is now available on Amazon, Barnes & Noble, and at Absolute Love Publishing. She proudly writes for many of her favorite parenting sites, including Scary Mommy, Babble, Momtastic, and on her own blog. Follow her on Facebook, Instagram, and Twitter where she loves to laugh at herself and admit that while parenting is the best thing ever, it's also the hardest job on earth.