We all want to know how to deal with toxic people in our lives. Whether it's a toxic person at work, or a toxic person at home, we want to be able to set clear boundaries and have productive conversations and relationships.
Perhaps we even wonder if we should cut people out of our lives entirely? But, have you thought of how you can deal with toxic people in a healthy way? It is possible.
What is a toxic person?
According to WebMD, "A toxic person is anyone whose behavior adds negativity and upset to your life. Many times, people who are toxic are dealing with their own stresses and traumas. To do this, they act in ways that don't present them in the best light and usually upset others along the way."
While we will commonly encounter people that upset us in our lives, that does not necessarily mean that they will be a toxic person for us. Toxic people are difficult to deal with for sure, and usually have a pattern of behavior that continually upsets, and disrupts your life.
Learning how to deal with toxic people is a life skill most of us want, but aren't quite sure how to deal with toxic people in the healthiest way.
What are the signs that you're dealing with a toxic personality?
If you're worried that you are dealing with a toxic person, then there are some signs you can look for.
Key characteristics of toxic people usually include the following:
They create confusion about your relationship. It's possible you're always wondering if you are on their good side.
They seem to be able to manipulate you easily or trick you into doing things you wouldn't normally do.
You feel uneasy around them, or perhaps anxious when you know you are going to have an encounter with them.
You are always wrong, and they are never wrong – and if they are, they rarely will apologize.
A toxic person will make you feel like you need to explain yourself or apologize for being yourself. You never feel fully accepted by them.
They always create drama, or seem to be drawn to it. Maybe they even accuse you of being dramatic.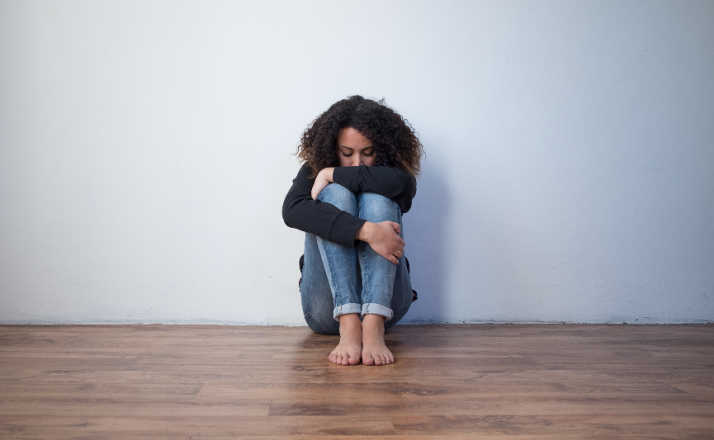 What causes a person to become toxic?
Many toxic people become that way because they are dealing with trauma in their own life. Fortunately, having trauma does not mean you will become a toxic person. However, usually toxic people become that way due to not having the proper treatment to deal with their own past trauma.
However, not all toxic people come from trauma either. Perhaps the toxic person in your life that you know was born that way. Perhaps they have mental illness, or personality traits that make them prone to becoming a toxic person.
According to PsychCentral,
"The so-called Dark Triad of personality refers to three categories of humans' worst traits — narcissism, Machiavellianism, and psychopathy — that some people may exhibit.

Research suggests that these negative traits are at least partially genetic, passed from parent to child."
Staying in a dysfunctional relationship with a toxic person can also reinforce their negative behavior. It's important to not contribute to the dysfunction of the toxic relationship by letting the toxic person walk all over you.
So how can you cope with a toxic person in your life?
The reality is, that we all have toxic people we have to deal with. But, first, you need to be able to cope with that reality. What does it look like to cope with a toxic person in your life?
First, you should evaluate the importance of the relationship.
Is this a person you can't avoid? Do you want to maintain a relationship? Are they a loved one or close family member? Do they possibly need help?
All of these questions will help you determine how much to invest into coping with a toxic relationship. Because, sometimes (a lot of the time actually) avoidance isn't possible.
Second, we have to make sure we are mentally able to cope with a toxic person in our lives.
Are you taking care of yourself? This can look like making sure we take breaks, have a support system, and are doing everything we can to be mentally well despite having to deal with toxic people in our lives.
Unfortunately, it's very important to be aware that toxic people can be very draining. If we're not looking out for ourselves first, it's very difficult to deal with a toxic personality, much less help them if they need help.
Our priority should always be to ourselves first before trying to help a toxic person. It's important to be self-aware, introspective, and also cautious with dealing with toxic people. That way, we do not get easily manipulated by them.
Last, you have to set clear boundaries with toxic people in order to survive the relationship.
Do not expect a toxic personality type to have any concern over your own boundaries. That's up to you to know what you need, and be able to stand up for yourself and set the boundaries that are appropriate in each situation while dealing with toxic people.
Toxic people will have very little concern about crossing your boundaries, therefore, you have to make them crystal clear, and will probably have to repeat those boundaries often with a toxic friend or family member.
How to deal with toxic behavior?
For those of us that aren't used to it, setting clear boundaries with toxic people is the key to outsmarting them. They thrive on their ability to manipulate and control, and if you can create boundaries and stick to them, they are less likely to keep pushing those boundaries over and over again.
On the flip side, if you create a boundary and then let your guard down, then they are more likely to push that boundary in the future.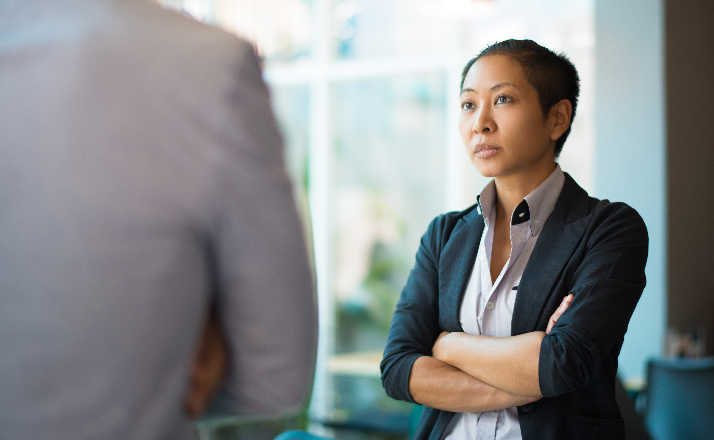 So, what kind of boundaries should you set with toxic people?
Make it clear you won't accept toxic behavior.
This might look like calling them out when they are being toxic, which can sometimes be uncomfortable. However, it's the only way to deal with toxic people in a healthy way. YOU can only control yourself and your actions and how you respond.
Get specific about the negative behavior you don't like.
For example, if someone is talking negatively about your life choices, make sure that they understand that when they talk negatively about your decisions, it's hurtful, unkind, and you don't wish it to continue. By speaking in clear, concise language, it avoids confusion and sets clearer boundaries.
Be prepared to walk away from toxic people.
Walking away can be a temporary thing, or a permanent thing. Oftentimes it's not possible to walk away forever. That could be because we work with the toxic person, or they are in our family. However, you can walk away in a moment where a boundary is crossed.
It's even better if you can let them know your reason for walking away by saying something like, "I'm walking away now because I told you I don't want to talk religion with you anymore."
Engage with toxic people only when absolutely necessary.
Toxic people usually don't ever acknowledge they are wrong, making it difficult to ever win an argument. Therefore, it's important to choose your battles wisely and only engage with a toxic personality when it's required or when you feel mentally capable of dealing with it.
How do you deal with toxic people at work? What about toxic people in your own family?
The truth is, every relationship is unique. A working relationship will look very different than a relationship with an in-law for example. But the approach is the same – set boundaries and stick to them.
Boundaries look different in different dynamics and relationships. You would set a different boundary with a toxic co-worker than you would with a toxic mother-in-law. But, boundaries are still the key to success when dealing with at toxic person.
Sometimes it's helpful to discuss the toxic relationship with a mediator, or someone that knows both parties. Perhaps this would look like your boss in the workplace, or your spouse in a family relationship.
Getting support from healthy relationships is a great way to deal with toxic people in your life.
Learning how to deal with toxic people you love might be the hardest relationship of all.
When you love a toxic person, it can honestly be heart wrenching. You might be constantly wondering if you're making the right choice by continuing to have a relationship with them. Yet, you love them, so you continue to stay. This isn't always the right choice.
So, how can you love toxic people in your life?
You can love a toxic person without staying in a relationship with them. Especially if the relationship is hurting you. I would never condone staying in a toxic relationship that is harming you, abusive, or detrimental to your emotional or physical well-being.
Loving a toxic person is not a good reason to stay in an abusive relationship. Ever.
Sometimes the best way to love a toxic person is to discontinue the relationship so you can both heal and move on. This could be a significant other, or even a parent. Taking a break from the toxic relationship is a great way to evaluate if it's a relationship worth continuing.
When you take a break from toxic people in your life, it can give you clarity, and the ability to not be controlled by the emotions of the other person.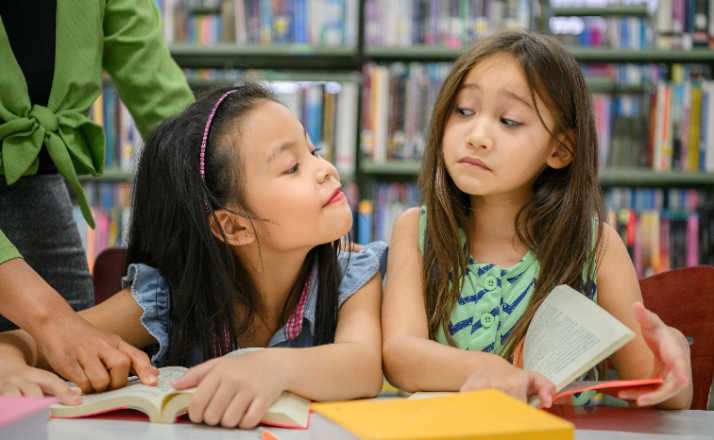 How can you teach your kids to deal with toxic people in their life?
If a parent can teach their child about toxic people, then they are giving them tools they can use for the rest of their lives.
Teaching children to spot the signs of a toxic person will help them learn how to set boundaries with classmates, and in future relationships with roommates. If a kid can recognize the signs of toxic people early on, then they will most likely avoid abusive, toxic romantic relationships in the future as well.
Teaching kids how to deal with toxic people is a vital part of good parenting.
Kids will encounter toxic people in their lives too. And, teaching them about toxic people is the same as learning it for yourself. Have discussions with your kids about the relationships they are already in with peers.
You can point out when a friend is exhibiting toxic qualities, or manipulative behavior. If they can spot the signs of a toxic personality early, they will be better off throughout their own life when they inevitably encounter toxic people and have to deal with it as an adult.
How do you know when it's time to cut a toxic person out of your life for good?
While toxic people are everywhere, it's up to us to evaluate if we can afford to lose a toxic relationship for good. Perhaps, it's not worth cutting out your mother-in-law forever, or changing jobs because your co-worker is ruining the office vibe.
However, if someone is a repeat offender, it might be time to cut ties with a toxic person.
Sometimes all you can do is stand up for yourself and move on. If someone is not accepting boundaries, and continually breaking your trust despite your clear communication, it's likely they don't value the relationship enough to make it worth it.
Or maybe they suffer from mental illness or addiction making it unlikely they are capable of change at this time.
If you decide to walk away for good from a toxic person, you have likely experienced trauma, or deep hurt as a result of the relationship. It's vital to remember – this is not a failure on your part.
It's important to look at walking away from these relationships as setting another boundary to protect yourself.