Honestly? It's really hard to find a close mom friend. We all say to ourselves, "I want a best friend."
I never realized how hard making mom friends would be in adulthood. I had always made friends easily as a kid. It came naturally to me. Yet, as a mom, it has been so. much. harder.
In early motherhood I spent many hours, in a cramped two bedroom apartment, crying as milk poured from my sore boobs and I tried to figure out how to take care of my baby.
There were a few online message boards that I sometimes used, but Facebook (or any social media for that matter) didn't exist yet. For the most part, I sat alone, with no family close by, and learned how to be a mom all by myself.
I called my sister, who lived in another state, a lot for advice or just to cry, but I longed for a mom friend that I could hang out with.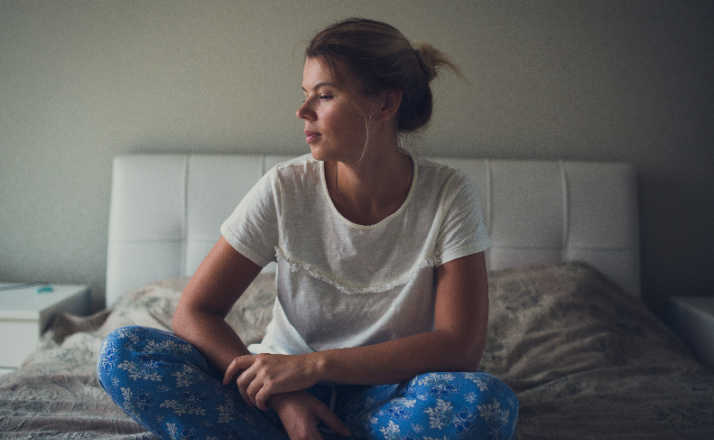 I was a stay at home mom, suffering from postpartum depression and anxiety and was bored out of my mind. Oh how I wish I had even on online network back then to reach out to other mom friends and find a bestie to come sit on my couch while our babies played. Or to swap child care with me on the rare occasion we would try to have a date night.
Maybe it could have given me the chance to have a late night vent session online with someone that was also up at 2AM breastfeeding.
I've come a long way since then. I have a writing career that fulfills me, I shuttle my kids around to their various activities and make small talk (which I hate) with the other moms at the soccer field. And now, my kids are growing up and want to spend way less time with me these days anyway.
But, newsflash — the loneliness of motherhood doesn't go away when your kids get bigger. You still want and NEED mom friends. Maybe more than ever.
You need mom friends in early motherhood, but parenting older kids is just as lonely.
We all just want a best friend.
As my kids have gotten older, I've realized that the few friends I have are just as busy as I am. So it's almost impossible to make a date with a mom friend. I've been texting one friend for almost three weeks now just trying to find a time where we both aren't insanely busy where we could meet for lunch for a little bit.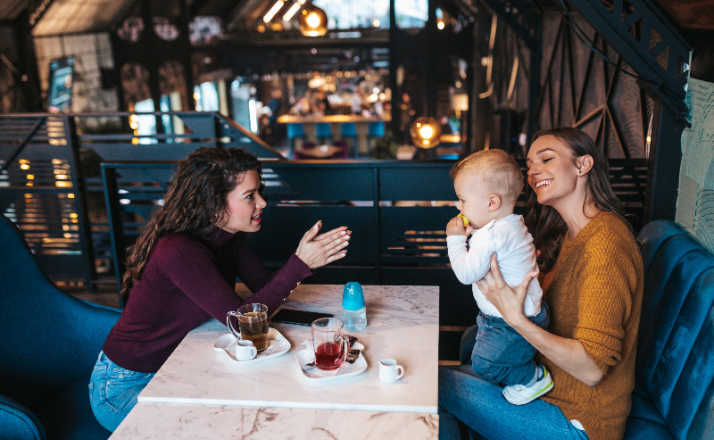 So what happens is that it's harder to form those close, best friend like bonds when you're all so damn busy that you can barely keep your heads above water.
And the problems are bigger when your kids are tweens and teens. You need your people more than ever. We need a best friend to cry on the phone with our kids fail their first test, or their friends ditch them when they get to middle school.
We need a mom friend who will help us realize our kids aren't the only ones screwing up and it's not our fault.
Having mom friends in adulthood, that are going through a similar stage as you is like a life-line.
Whether you're in the baby stage of being up all night, or you're approaching your empty nest years, having a mom friend can be what keeps you sane.
In a 2009 study, Bernard Rime found that what we all really need and want is someone to listen to our problems. And when we have someone to vent to, it lowers our cortisol levels and stress hormones. So yeah — parenting is stressful, and a mom friend to share in that stress would help. A lot.
Another study done in 2019 found that when the mother of a child had more friends and social activity, that the child actually had better cognitive development. So instead of feeling guilty about finding a friend for yourself — do it for your kids. It might just make them smarter.
And, if you need even more proof, another study in 2017 revealed that having close friends over just acquaintances actually has major health benefits. Like — you might just live longer.
So how do you make a best friend when you're a mom, and how long does it take?
Ah, the million dollar question. How do I make mom friends? It takes some serious time and guts. Yes, guts.
Someone has to make the first move. I'm sure that we've all experienced meeting a mom at the library, or park, or wherever and have had our minds start racing with thoughts that look something like this  — "This is it! This is the mom friend I've been looking for. It's the unicorn. Someone just like me that has kids the same age and likes the same things and totally gets my sarcasm!"
Yet for some dumb reason, when it's time for you to part ways, you do nothing. You don't ask to meet up again. You don't ask for her number. You just walk away. And forever daydream about that best mom friend that could have been.
I've been there. Trust me. It takes guts to put yourself out there, and honestly, it's a lot like dating. Someone has to take the risk. Someone has to make the first move. And you have to get over the face that they could be a serial killer (OK — maybe only my mind goes to that one.)
The hardest part is — that making a good, close mom friend takes time.
In 2018, Business Insider published an article reporting that one study concluded that it took roughly 200 hours to make a close friend. Ouch.
And before you can consider someone even a casual friend? At least a 50 hour investment. YIKES.
Is it any wonder that making mom friends is so hard? Moms are busy. We're exhausted. We're overwhelmed. We have chores and jobs and responsibilities. Investing 200 hours into someone is, well, a lot.
Honestly at the end of a long day with kids, the last thing I want to do is invest time talking. I've talked all day. I just want silence.
But, it sounds like the return on our investment could come through in a big way (hello living longer and having a bitch buddy!) That is the rewards are big if we can make the time and put in the effort.
Because close relationships have bigger rewards than casual ones.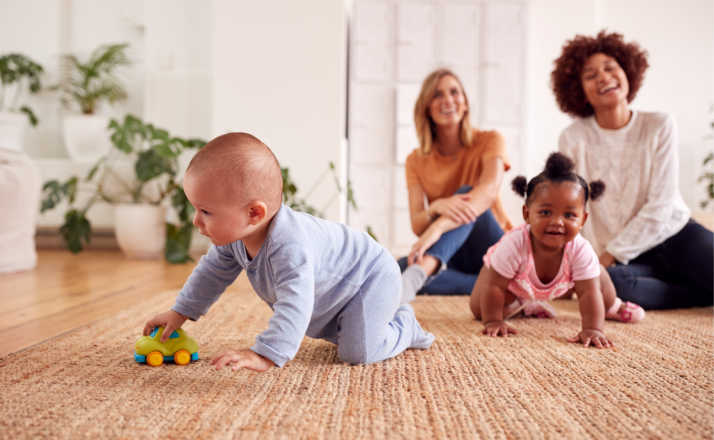 One of the biggest reasons I see that making a close, best friend is so hard is you have to find and maintain a reciprocal relationship.
Again — friendship is a lot like dating. At some point, you might have to drop a friend, or maybe they're going to drop you. And it still stings and hurts, even in adulthood. I know from personal experience.
Women still get ghosted in adulthood. We have a falling out. Or sometimes, sadly, you just outgrow each other.
As we age, we're changing too. Sometimes that means that you just grow apart from the mom friends you had when you were younger. Sometimes, I hate to say it, but that unicorn mom friend that you met at the park may just not be that into you.
I try not to take it personally when a mom friend doesn't call or text for a while. But, in some friendships, there's just one person putting in all the effort. That's when it's time to invest your time elsewhere.
The number one thing that has worked for me in making mom friends is this:
You have to be willing to put yourself out there. No, the unicorn mom friend is not going to come knocking at your door while you're crying into your coffee with the kids at your feet.
So this means putting yourself out there physically AND being vulnerable enough to make the first move.
It's scary as hell. I've done it a few times.
One time I met a good friend in line at the school carnival. We were both waiting to buy our kids cotton candy and instantly bonded over how much we hated the school carnival. I blurted out — "We should hang out sometime!" and she was like "YES!" She's still a good friend to this day.
I have met mom friends at the school library, local mom meet up groups, at the park, and online. But, for the most part, I was the one that sheepishly asked for the number, or asked to hang out again.
But, you know what? It worked.
I guarantee you that there is someone in your community right now that desperately wants a mom friend as much as you do.
You have to be willing to take risks, open yourself up, invest time, and be vulnerable. It's hard for those of us that tend to be more introverted. But, I guarantee you, having that mom friend that will lower your cortisol on a hellish day with the kids?
It's worth the effort. And, having a close mom friend doesn't have to be a unicorn situation. It can happen. And when it does — it's priceless.
Want more articles on friends? Check out these below:
Why I Don't Want My Daughter to Have a Best Friend
It's Way Worse When Your Kid Gets Ghosted By A Friend Than When You Do
When All You Want Is a Best Friend