I've been ghosted by friends. In fact, a few times, actually. Yes, it always hurts. It's painful to know that you aren't important to another person – but it's even more painful when you get ghosted because you usually don't know what you did wrong.
But, you know what's even more painful than that – When your kid gets ghosted by a friend.
I worry probably an unhealthy amount about my kids' friendships.
I just want them all to have good friends, and I want them to eventually, when they're old enough find that true best friend. As a child, I was lucky to meet my "best friend" in fifth grade and we're still friends 30 years later.
So, I want that for my kids more than anything.
I don't know if it's because of Covid, or social media, or a combination of both, but I find that my kids keep getting ghosted by their friends.
With kids, ghosting is complicated.
For one, usually kids don't typically disappear out of your kid's life permanently. They usually still see them at school, or riding the bike around the neighborhood.
As adults, when we ghost someone, it typically implies that we quietly slip out of that person's life for good. It's easier to do when you live across town, or don't run into your friend on a daily basis.
And, since childhood friends are typically still around at school, or church, or in your child's social circles, ghosting in childhood can feel even more painful.
I have watched as my kids get left out of coordinated costumes on Halloween, have not gotten invited to gatherings, and have been left off of invitations to be on the same sports team together.
No – it's impossible to include everyone all the time, but these things are happening with their best friends, not a casual acquaintance.
Ghosting can look a lot like maybe an oversight at first, but if it happens more than once, and over and over again, it's painful to watch your kid go through that with a good friend.
It's hard as a parent because you notice when the ghosting is happening to your kid, but you don't necessarily want to point it out.
I know I've been in many situations where I notice that my kid is being ghosted by a friend, but I don't want to say anything to my child because maybe they haven't noticed – yet.
But in my experience, the kids eventually do realize what's happening. They figure out that they are being left out. They watch as all their friends go off to football practice together, and they weren't even invited to be on the team.
They watch as two girls who used to be their best friends walk to off campus lunch together and don't offer a simple invite.
As a parent, my instinct is to want to say – What's going on with Amy? Why doesn't she hang out with you anymore?
Things happen. Kids grow apart just like adults do. And sometimes there is conflict that is unresolved. Sometimes – your kid is even the kid causing the separation.
But the fact of the matter is, your kid eventually has to figure it out on their own.
When your kid gets ghosted, and there is seemingly no explanation at all, that's when it hurts the most.
It's hard not to wonder if the other parents are aware of what's happening. Because when you're a parent of a child that's being ghosted by friends, I can assure you that it's on your mind and heart 24/7.
I have cried countless times over the times that my kids have been ghosted by their friends. And, it seems that other parents aren't even aware it's happening.
And if they are – why aren't more parents stepping in to see why their kid is ghosting the other child? I know that I would.
I would trade places with my kids being ghosted by a friend any day.
I have been dropped by good friends many times in my life. I think most adults have. So, I try to remind myself that it's part of growing up, and it's part of life.
There is disappointment everywhere in life, but also – friends change and that's also a natural part of life.
Not everyone is lucky enough to meet their best friend in elementary school and keep that friend for life. I was. But, I realize some kids struggle much more to find their people than others do.
However, it's the most helpless feeling to watch your child get ghosted by a friend and not be able to help them or take away the hurt.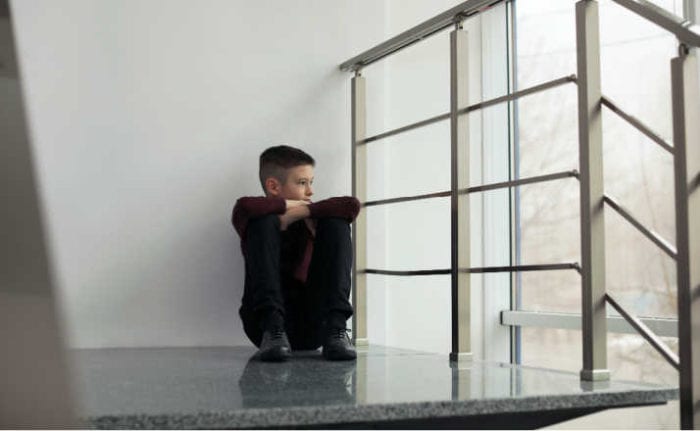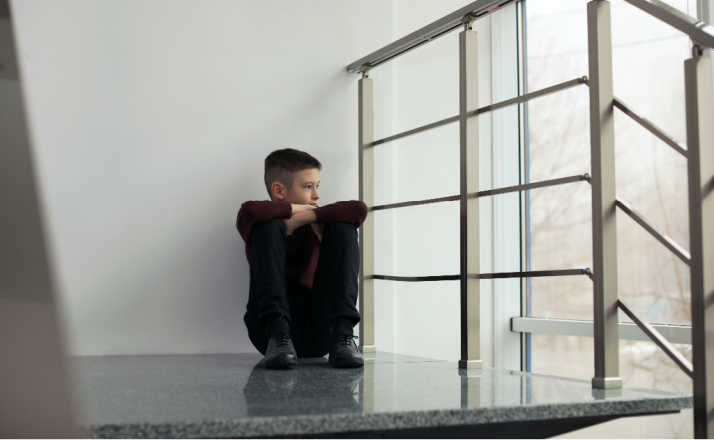 There are some things that you can do when your kid is being ghosted by a friend, though.
Encourage your child to try to open a dialogue with their friend.
Learning to communicate about meaningful things is hard for children. They need a lot of coaching to understand what good communication is. If you can encourage your kid to share how they are feeling, then there may be a chance to salvage the relationship.
Be there for your child.
I have found the number one thing that helps my kids the most when they are being ghosted by a friend is to do something fun with them. No, we can't fill the void of childhood friendships, but we can help get them through a rough patch.
We can do this by doing special mom and child dates, or simply watching their favorite show, or playing their favorite game with them.
Spending more time together as a family is a good way to help your child through the period of time from when they are ghosted by a friend, and when they find a new one.
Role play with your child on how to make new friends.
When my kids moved from elementary to middle school, I encouraged them to take advantage of seeking out new people. However, this doesn't come naturally to all kids.
My kids need a little coaching in this department, as they tend to be more quiet when they get to know you initially.
For really young kids, role playing can work wonders in teaching your kid how to talk to others.
For older kids, giving them ideas for how to invite kids to hang out or exchange numbers might be all they need to take that first scary step in finding a new friend.
If I'm being completely honest – my heart is breaking for my kids that are being ghosted by their friends.
In the age of social media, kids do less and less as they get older in the way of face to face interaction. However, on the flip side, it seems when they do get together, it's on display for every kid that gets left out to know about it.
It's hard to be the kid that is being ghosted by another kid. Just like adults, it hurts, but it also leaves a lot of self-doubt and worry about why their friend suddenly doesn't seem interested anymore.
If I could do anything right now, I'd trade places with my kids that are being ghosted. I want so much for them to find their person, and not continue to have heartbreak.
But, being ghosted by friends isn't just for adults, and unfortunately, it seems like it happens more often than we'd like, as parents, to admit.