Want to know how to boost your child's confidence? It's easy to overlook how difficult childhood can really be so of course every parent wants to boost the confidence of their kids. Here's how you do it.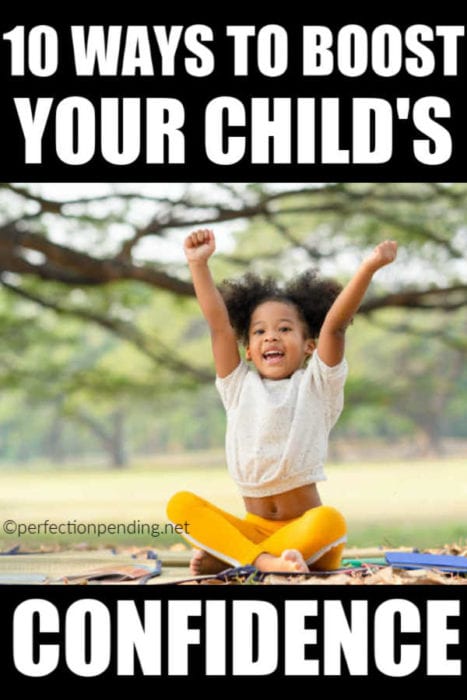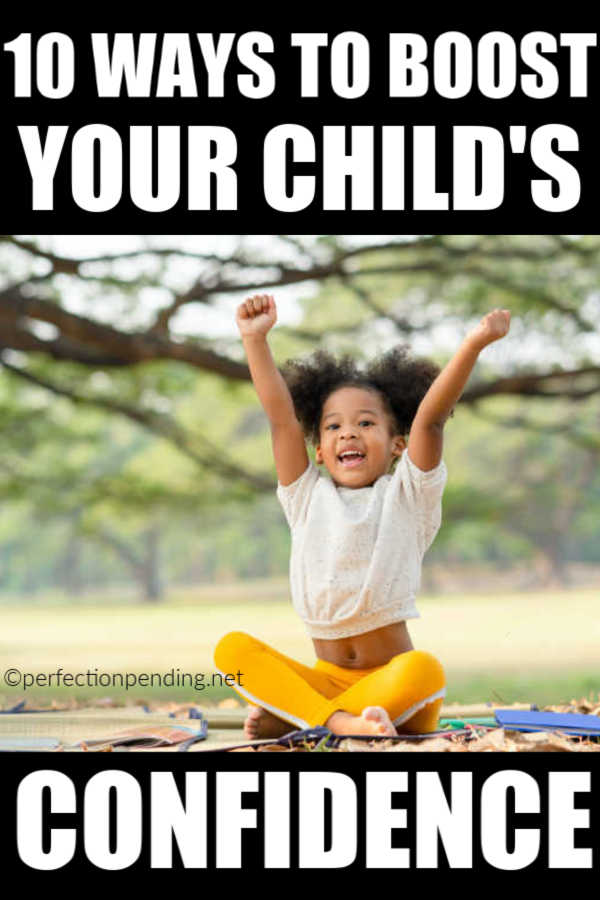 No, children aren't responsible for paying bills or managing a household, but they are changing quickly in a world that's completely new. Each day is filled with a myriad of choices, changes, and new social situations. Help your child navigate their world by arming them with the skills to be happier, successful, and more confident.
Love and Encourage Your Child
This one comes easily to most parents. Children who are loved and consistently encouraged grow up with a strong sense of belonging. Because they are comfortable in their place in your heart, they are more confident in their own sense of self-worth.
This allows them to explore their own limits and continue to build even more confidence as they find success.
Create Goals Together
Teach your child how to set and achieve goals. When we create realistic goals and subsequently complete them, we feel a sense of achievement that boosts our confidence, and children are no different.
More than that, learning to set and achieve goals is a valuable life skill your child will continue to use as they grow. I have really seen this in my kids' music lessons, but it can be applied to ANYTHING your kids do and love.
Model Good Self-care
As the saying goes, you can't pour from an empty cup. By seeing you making self-care a priority, your child will learn this lesson in an incredibly hands-on way. They'll learn just how important it is to invest in yourself, and they'll see the positive benefits in real-time in you.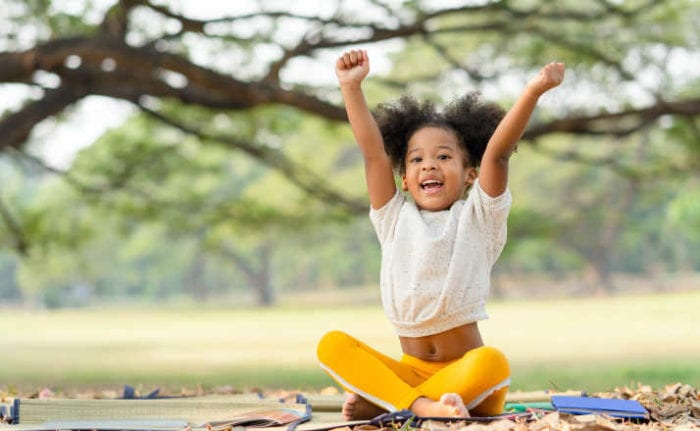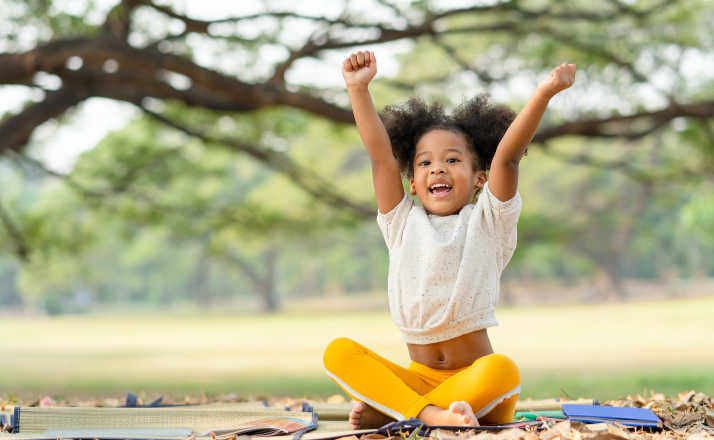 Encourage Resourcefulness
Building competence and building confidence in your child often go hand in hand. The more competent your child feels, the more confident they will be approaching new situations and tasks they encounter.
Encourage your child to find the answers they seek. This could mean teaching them how to look up their latest "why is the sky blue" question or encouraging them in a hands on experiment. Encouraging resourcefulness is often telling your child, "Let's find out," rather than simply answering a question.
One thing I often ask when they come to me with a problem is, "What do YOU think you should do?"
Make Room for Mistakes
Mistakes are a part of life, and they are incredible opportunities for learning and growth. Make room for mistakes by modeling an attitude that is open to discovery and failure.
A glass of spilled milk is an opportunity for your child to learn how to clean up a mess themselves just as a failed grade is an opportunity to learn the value of hard work and preparation in school. Teach your child to have a positive attitude about the possibilities that mistakes can reveal.
Have a Consistent Routine and Expectations
I am a routine girl. My kids thrive with a routine and so do I.
Children operate best in a world where they understand what is expected of them and what comes next. It allows them to be confident in knowing their schedule, as well as give them the freedom to push those limits in a constructive way.
Create as consistent a routine as possible in both their schedule and things like house rules and your discipline methods.
Encourage a Growth Mindset
Adults with a growth mindset are more confident and successful than those with a fixed mindset, and this often begins in childhood. This one is hard for me y'all. Because I don't think I have a growth mindset naturally.
But, we can encourage our children to have a growth mindset by praising their efforts over their talents. Instead of saying things like, "You're so smart," try saying, "You're working so hard!" Praise your child in specific ways that focus more on their effort than their results.
Practice Positive Self-talk
Parents often say, "Monkey see, monkey do," and for good reason. Children most often learn in a very hands-on way which includes modeling the behavior they see more closely than simply what they are taught. Boost your child's self-confidence by practicing positive self-talk yourself.
Allow your child to see you saying positive affirmations to yourself, and then help your child learn to do the same.
Let Your Child Make Decisions
Independence and strong decision making skills are a huge confidence booster for children. Help your child learn these valuable skills and boost their confidence by allowing them to make decisions. This might look like giving them the choice between 3 potential outfits to wear the next day or asking for their input on next week's meals.
Help Your Child Discover New Things
Children are more confident when given the tools and opportunity to explore their passions and strengths. Help your child discover theirs by encouraging them to try new things.
Listen to what they are interested in and offer various opportunities to pursue them.
Have a child who really loved Merida's archery skills? See if an archery range near you offers classes for kids. Does your child love to run and run and run? Check out local marathons for kids or afterschool running clubs.
Whatever your child expresses an interest in, help them find those opportunities to explore it.
I'll be honest – more confidence in my kids is my dream. Mostly because I wasn't the most self-confident person. So I'm always looking for ways to encourage them to believe in themselves. Because that's what growing up is all about.
And my job as a mom is to help them grow up. Even if it breaks my heart.