Pandemic tired is a new kind of tired.
I vividly remember the bewilderment of the newborn and toddler years. The term, "in the trenches" is accurate. It's tired like you've never experienced because before becoming a parent, sleeping was something you took for granted.
You just did it.
I also know the tired that comes when you have sick kids. The kind where the toddler has been coughing all night for days on end, and you can't even form a sentence that isn't a jumbled mess.
And then there is the tired from just getting old. You know what I'm talking about. The random days of waking up and being like – what happened? I got so much sleep, but, when I move my body a certain way I feel like I have a kink in a body part I didn't know I had, and how can I get injured from just sleeping?
Then there is pandemic tired. It's a lovely combo of depression tired, anxiety tired, and something new.
Depression tired is a beast. Anxiety tired is a beast. But, pandemic tired is just confusing.
You can't help but think – why am I so tired from just being home?
Was it the cake I ate directly from the pan?
Was it the worry from watching too much news?
Is it because the mere thought of getting out of bed and doing the same. exact. thing. I did yesterday is draining?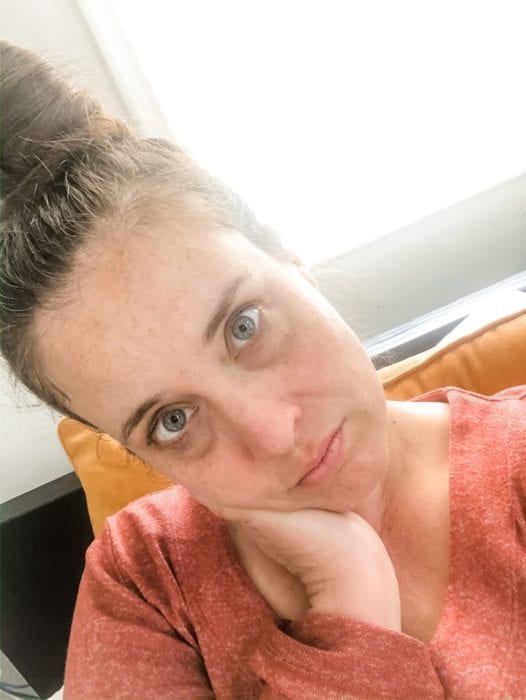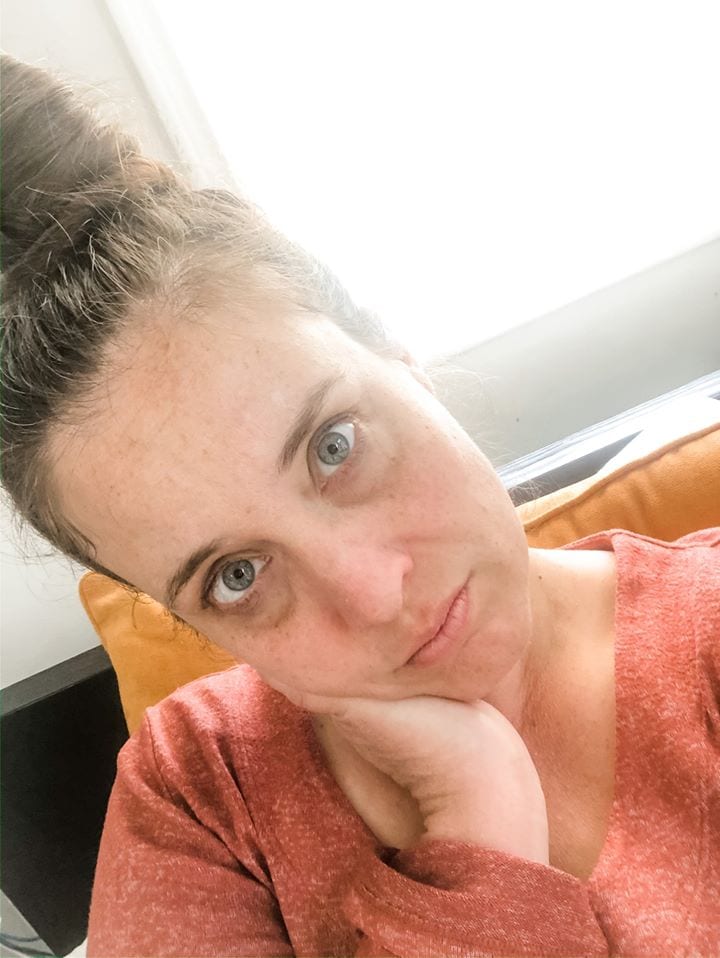 Is it because I have no freaking clue what is going to happen today? Tomorrow? Or next month?
Is it because I have to do laundry, cook dinner, work from home, homeschool, and also try to be positive and strong while I "sit on my couch" to save other people from dying?
Is it because I'm scared?
Is it because my whole world, and the world of my children have literally been turned upside down?
Is it because I wake up in the middle of the night, with my heart racing for no reason and then remember what we are going through?
WHY AM I SO FREAKING TIRED!?
Friends, pandemic tired is a new kind of tired. It's confusing because a lot of us are just sitting around (let's hope most of us) waiting.
Waiting for the unexpected. Waiting for the unknown. Waiting for people to get better. Waiting to hear numbers on the news. Waiting for patience to come our way.
Waiting for the internet to download a homework assignment. Waiting for some energy to do all the things we could be doing right now but aren't. Waiting for tomorrow to come, only for it to bring the same thing as today.
Waiting for something. Anything to change.
Pandemic tired is new. And weird. And draining.
We're tired because anxiety, depression, and fear are swirling around constantly all while trying to bake cookies out of boredom and explain to our kids why they can't play with their friends.
Pandemic tired sucks. Even knowing it will pass.
It's a new kind of tired I never knew until now. Tired from all the mood swings, and doubt, and fear.
It's a tired I can't wait to be over.