This post contains Amazon affiliate links. If you click on a link, I may receive a commission. See my full disclosure policy here. 
My kids love camping. And being outside. And glow sticks. So, I figured this fun little idea for glow stick lanterns would be a perfect summer "craft" for the kids to put together. After all, it's something they can make themselves, and something they will play with outside and inside their closets (where they love to hide when they have anything that glows in the dark).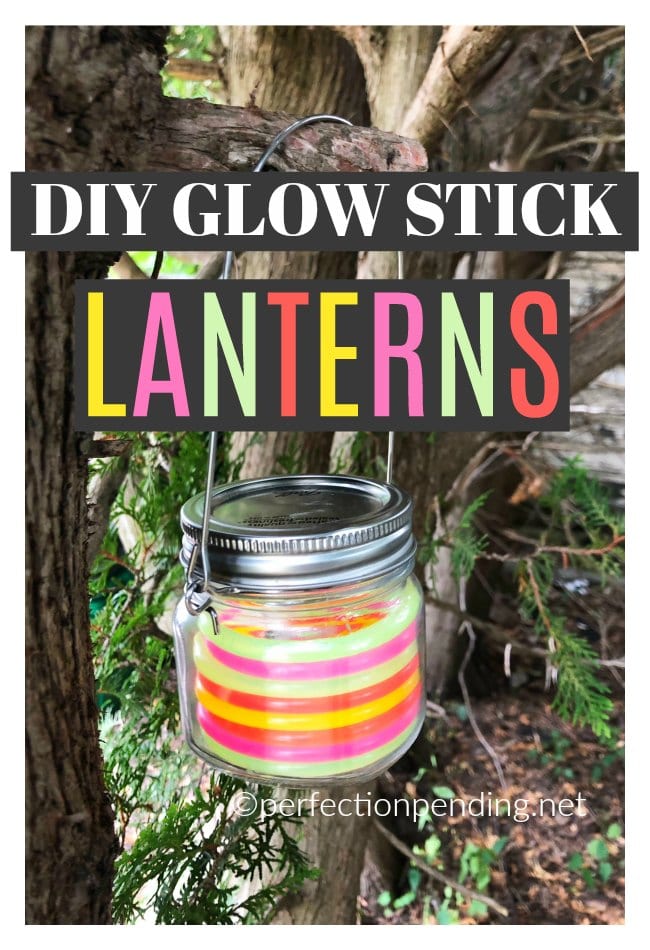 Whenever my kids get a glow stick they love to hang it up somewhere in their room and watch it glow as they fall asleep at night. It really is funny how simple things are so magical to our kids. And, how much joy they can get out of a little glow stick.
And, the best part about a glow stick is that you can get a whole pack at the dollar store for cheap. Or if you're anything like me, and don't want to make a trip anywhere with kids, I've got links to everything on Amazon below. And you can buy a seriously HUGE pack of glow stick bracelets for cheap on Amazon.
So, if your glow stick lantern "burns out" you can just refill and enjoy again and again.
So, here's what you need to make these fun DIY Glow stick lanterns: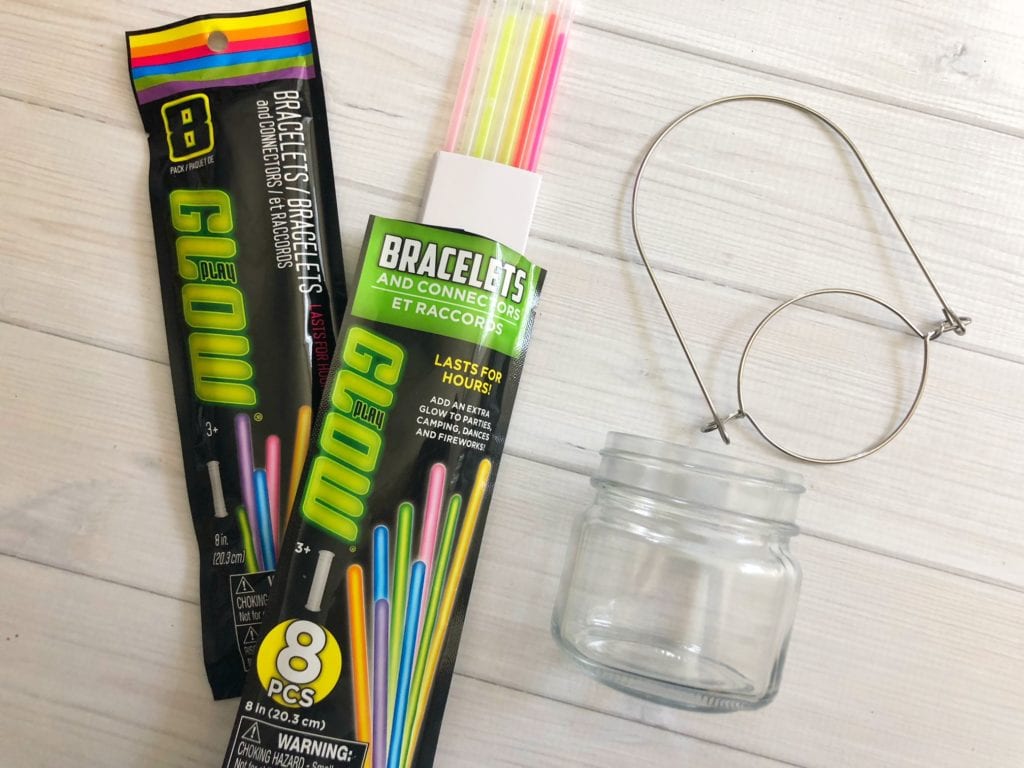 8 glow stick bracelets 
8 oz mason jars
Mason jar wire handles 
Directions-
1. "Crack" each glow stick down it's entire length.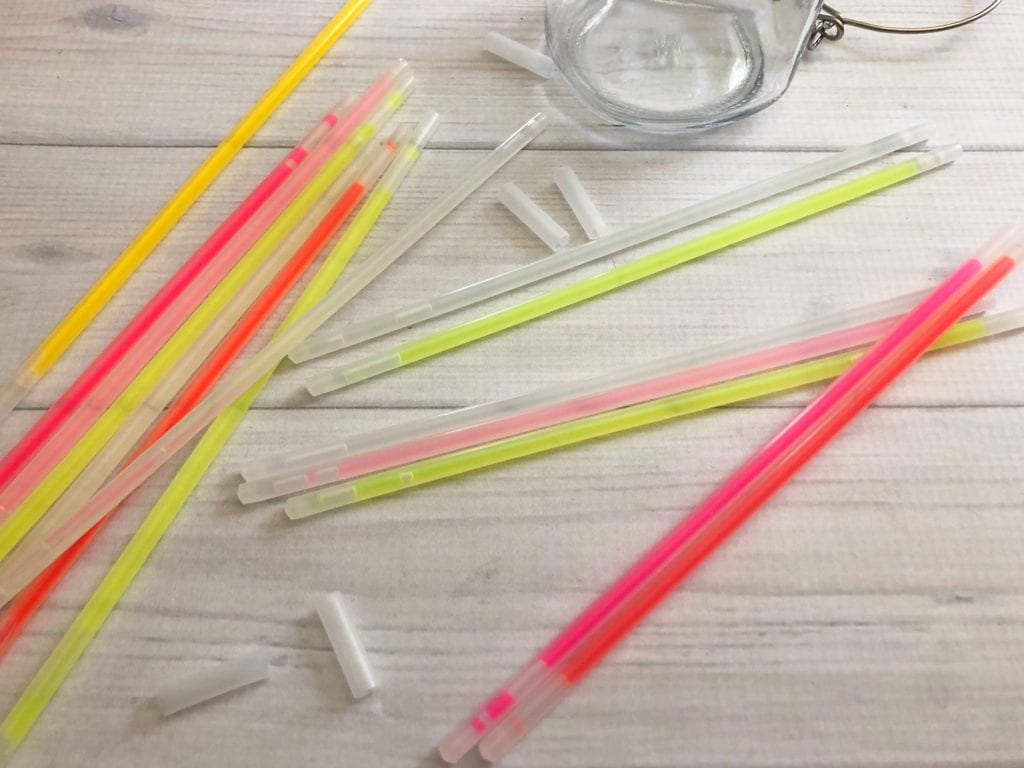 2. One at a time form each glow stick into a bracelet shape and push the glow stick down into the mason jar so it hugs the jar from the inside.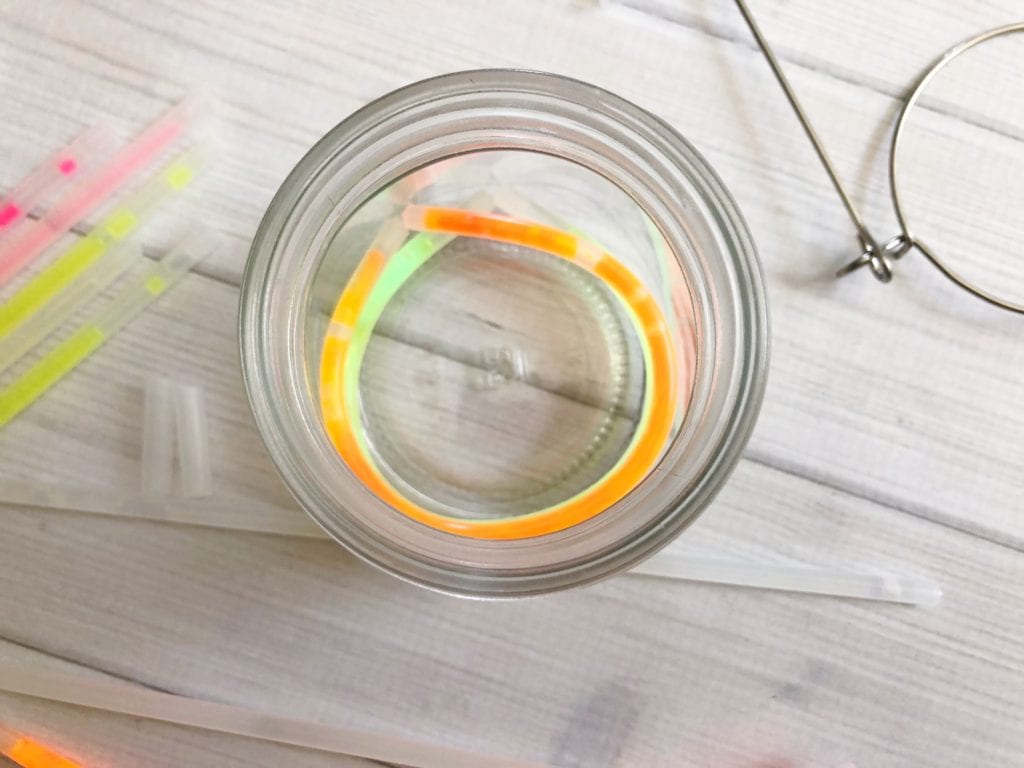 3. Repeat step 2 until all 8 glow sticks are inside your jar hugging the inside (if your jar is larger, just add more glue sticks).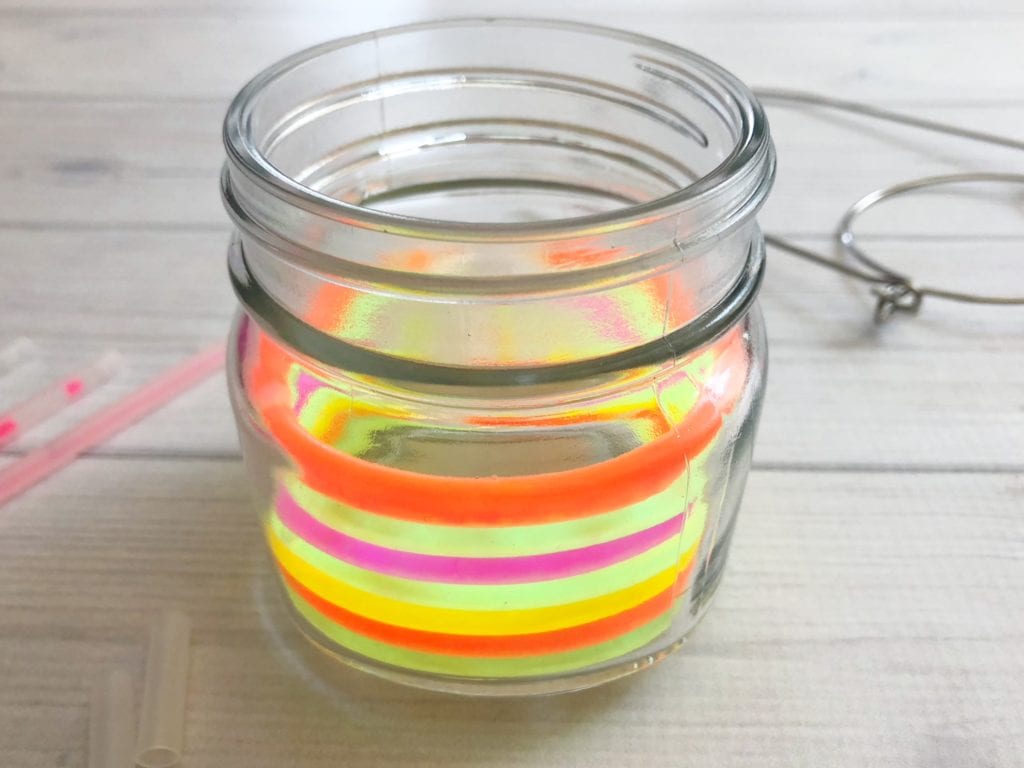 4. Screw your lids back on and place the mason jar wire handle around the rod and lock in place.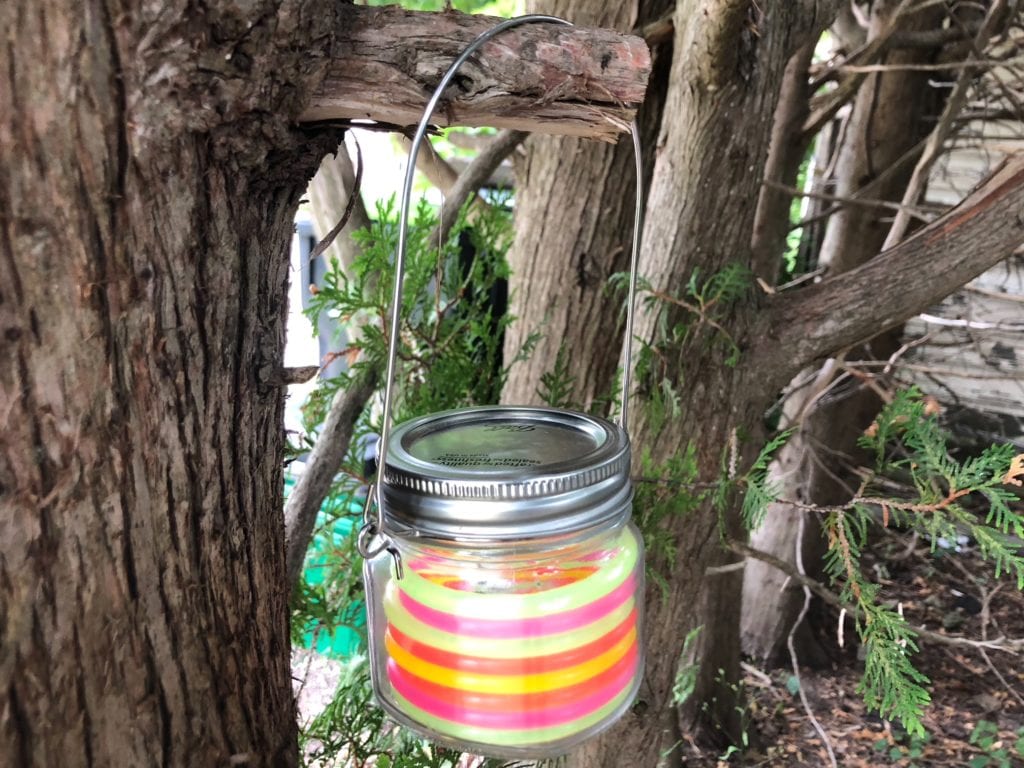 It really is SOOO easy.
Here are some great ideas for what to do with these cute glow stick lanterns
Use these fun glow stick lanterns for party favors at summer birthday parties, fun outdoor lighting for a night party, for your kids' bedroom, a camping craft, use it for a nightlight, or use it as a mini lantern in your tent to help your kids go to sleep. How fun would they be to take trick or treating too for Halloween? You can really use these little glow stick lanterns for SO MUCH STUFF. What am I forgetting? How would you use it?
If you like this ideas, you might also like these:
20 Camping Activities Your Kids Will Love