These watermelon pudding cups are the PERFECT summer treat just as the summer is coming to an end. They're sweet, fun, and so yummy! The kids will love them and so will the whole family. If you're looking for dessert recipes using watermelon, these watermelon dessert cups will be a huge hit. I mean, watermelon jello… what could get any better?!
Summer is my favorite time of year purely because it is the season to have lots and lots of watermelon! There is nothing better than a perfect juicy watermelon in the middl of summer. Well… almost anyways! And dessert recipes using watermelon are some of my favorite!
Although technically this watermelon dessert is just made to look like watermelon! No matter how you put it, I can say I really love this watermelon jello recipe! It's PERFECT just in time for summer to come to an end. Which I'm a little sad it's went by so fast (how did that even happen?!).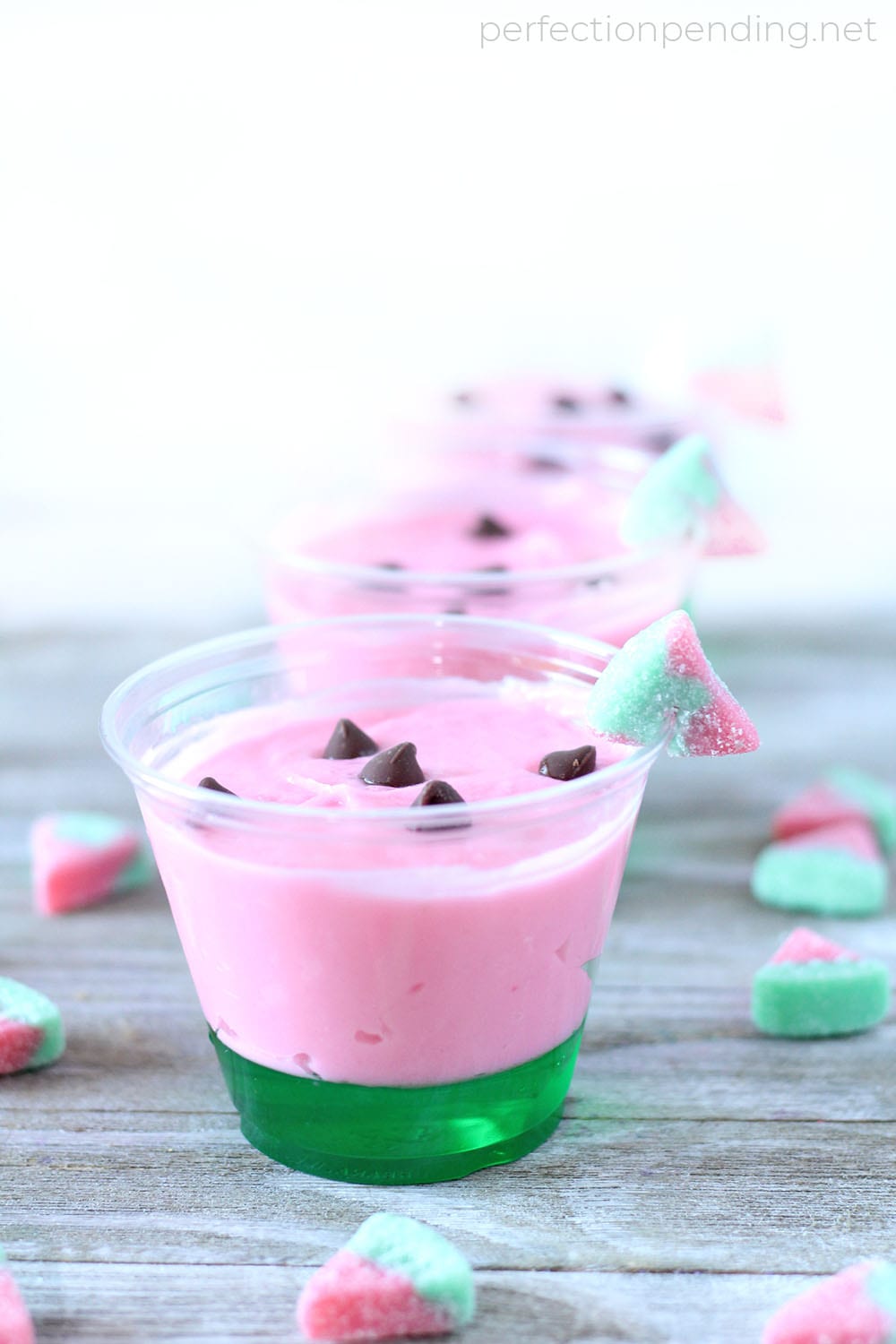 Me and my family made these watermelon pudding cups and let me tell you – they were such a huge hit! They're perfect for end of summer parties, playdates for the kids, and even birthday parties before summer is back in session. Everyone will be begging for seconds of this watermelon dessert. My family is already begging me to make more! They look fun, they're a blast to make, and just the perfect summer treat.
If you scroll down below, you can follow my easy step by step directions to make your very own watermelon jello treat! For those that LOVE dessert recipes using watermelon… you are going to LOVE this – I just know it! So go ahead, scroll down and get started making your own before it's too late 😉
Ingredients for your watermelon pudding cups:
(2) boxes of Hershey's White Chocolate Pudding
(1) family size box of Green Jello
Pink Food Coloring
Chocolate Chips
Small Clear Plastic Cups
Candy Watermelon Gummies (optional)
Directions to make your watermelon pudding cups:
Before starting with your watermelon dessert, make sure to round up all your ingredients for your watermelon jello recipe. I find it's much easier when you're not running around the kitchen!
Once you have your ingredients, begin preparing the jello according to package directions. Then, fill each cup 1/4 of the way full with green jello and allow the jello to set in the fridge for approximately 2 hours.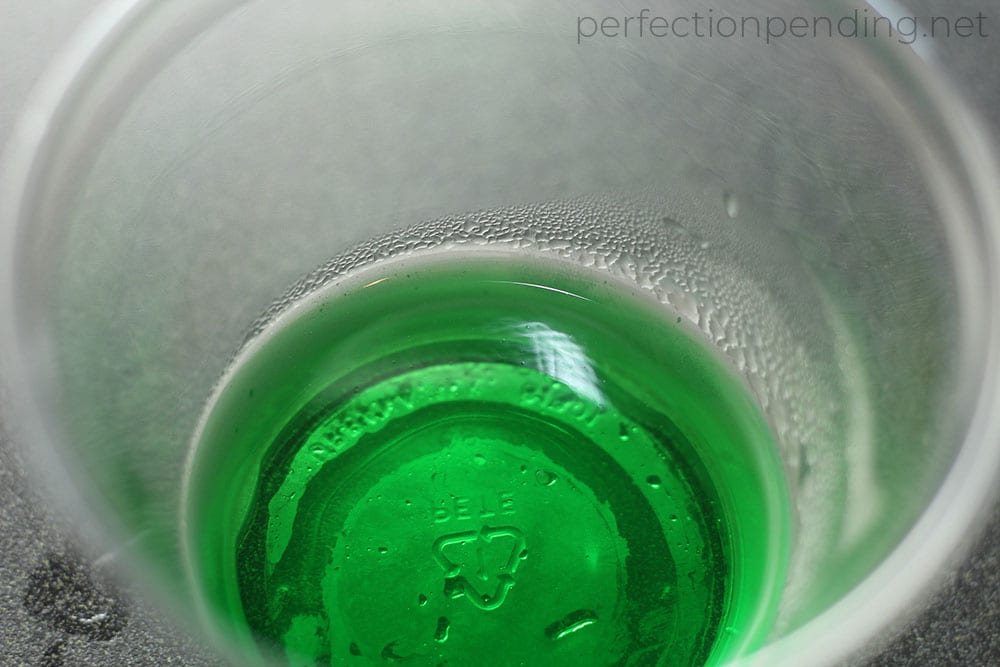 Next, prepare the pudding according to package directions and add 2-3 drops of pink food coloring and mix well with a blender. Be sure not to add too much food coloring as you want it to result in a very light pink color often resembled with watermelon. Then, fill each cup up the rest of the way with your pink pudding.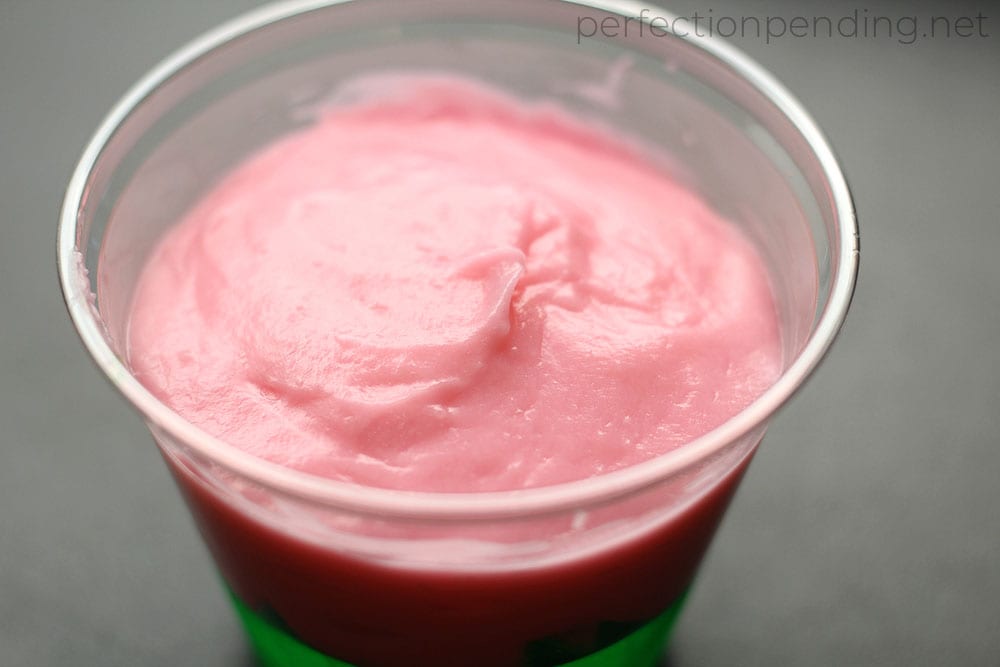 Top the watermelon pudding cups with 4-5 chocolate chips and optionally, top with watermelon candies.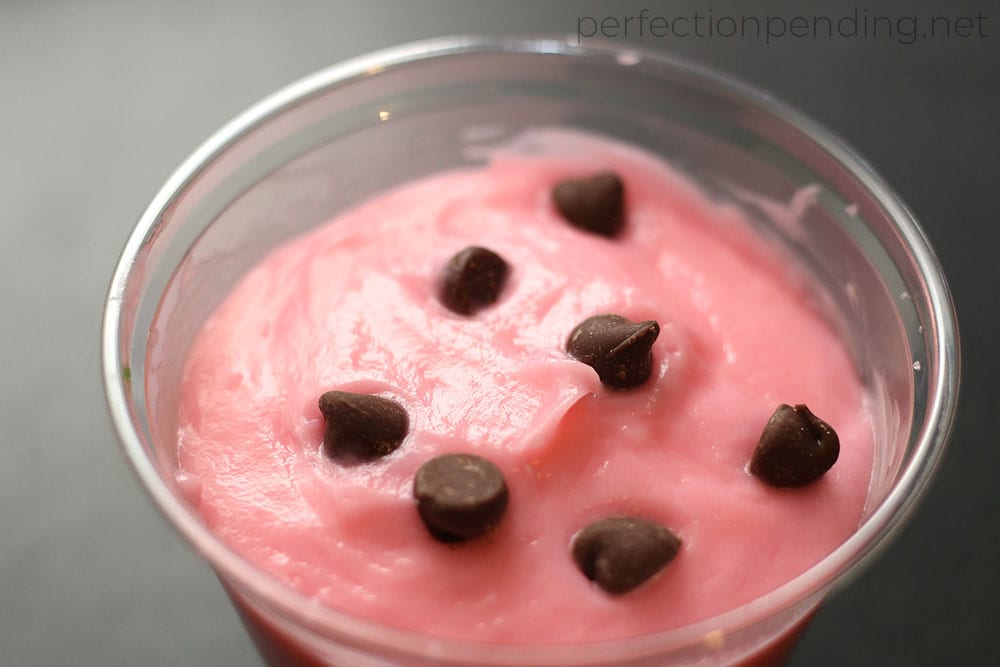 Serve and enjoy your delicious watermelon dessert!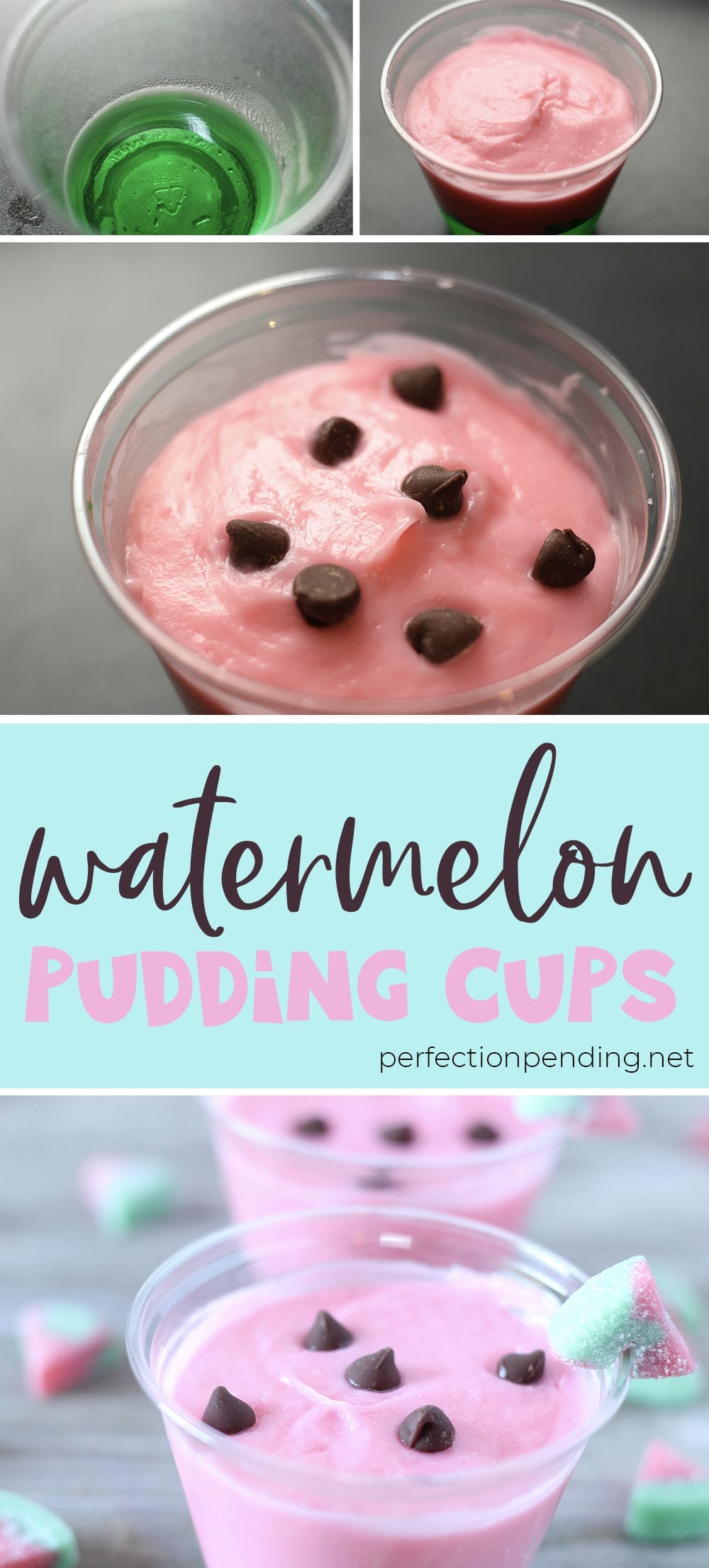 [mpprecipe-recipe:39]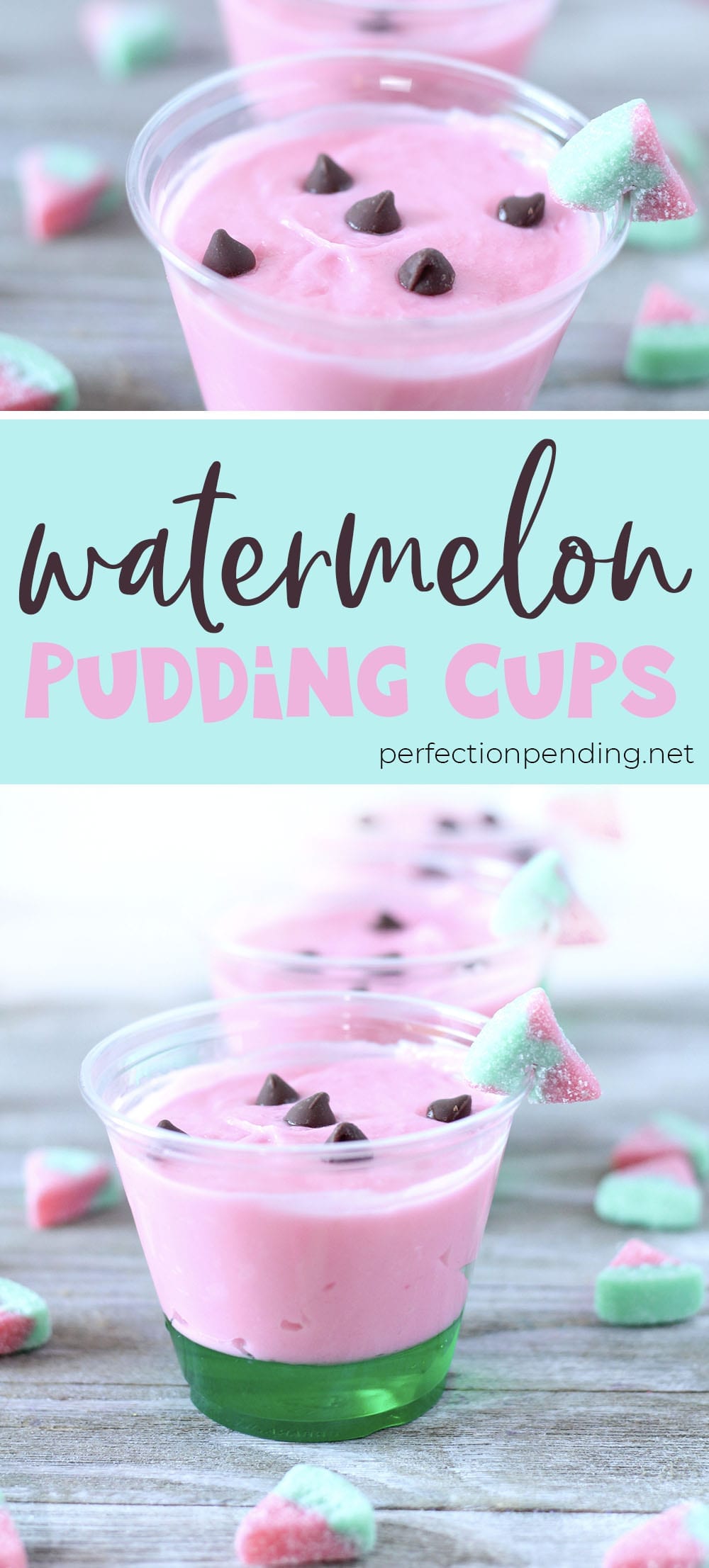 If you loved these fun watermelon pudding cups, why not try more summer recipes like this easy strawberry punch?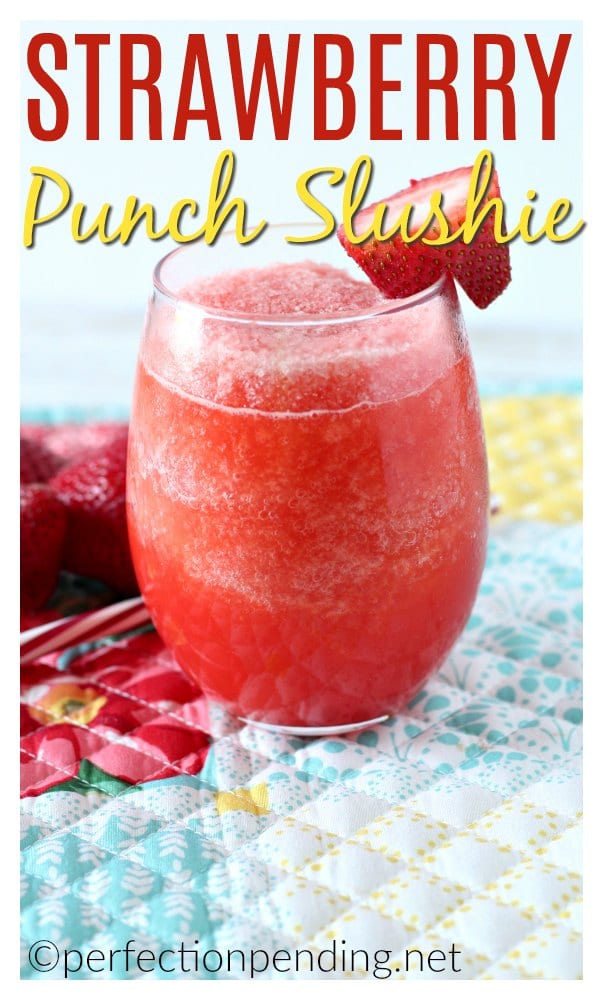 Or how about this delicious watermelon feta basil salad?