These easy snowman cupcakes kids can make are the perfect winter cupcakes. With creamy buttercream icing, chocolate chips, pretzels, and candy corn, you've got yourself the cutest snowman cupcakes your kids can make!
Even though it's still only Fall, this week it has gotten cold in Utah. In fact, it even snowed a little bit in the mountains. While I'm not quite ready for snow yet, I am getting excited for sweater weather, and fun indoor activities with my kiddos.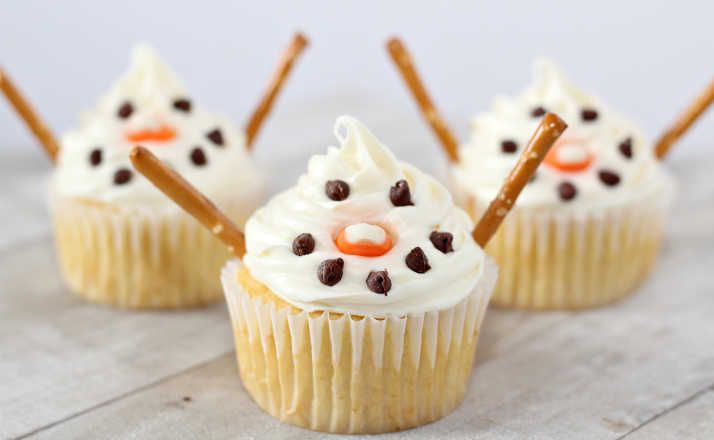 Your kids can help make these easy snowman cupcakes
That's why I thought making some easy snowman cupcakes would be a fun idea. The best part? These are so easy that your kids can help you too. There are a lot of cupcake recipes out there that are SUPER cute, but a little more complicated. I love these melting snowman cupcakes, and the snow globe cupcakes, too.
But, I really wanted to share a cupcake that would be fun for you to make WITH your kiddos and these are perfect because they are kid friendly in the sense that they aren't too elaborate, or take too much time. And, really, with just a little bit of help, bigger kids could make these snowman cupcakes without your help at all.
You just need some basic icing, pretzels, and candy corn to make the cutest snowman cupcakes your kids (and you) will want to gobble up.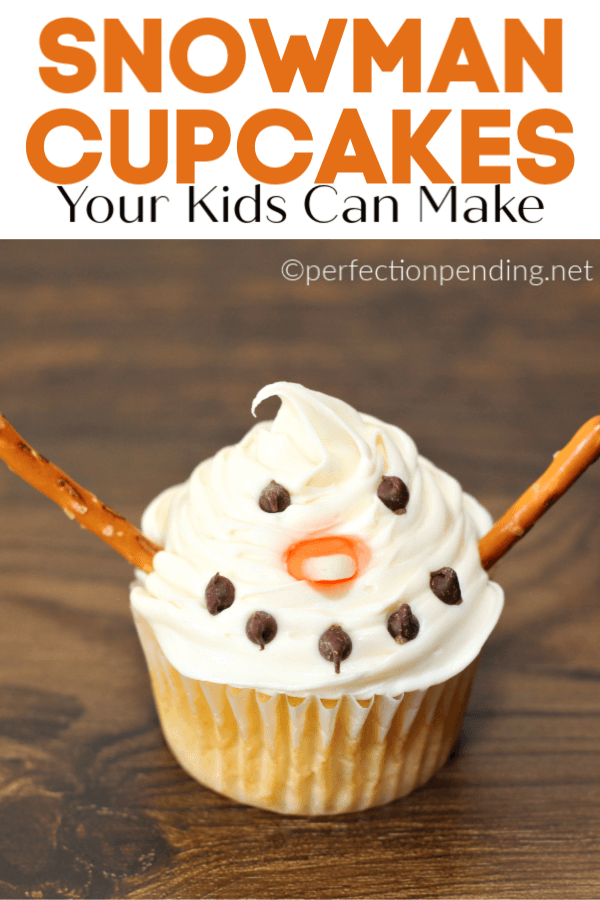 Ingredients for Easy Snowman Cupcakes Kids Can Make Themselves
White Cake Mix (and ingredients listed on box)
Cupcake Liners
Icing Pipping Kit (optional)
White Icing
Candy Corn
Mini Chocolate Chips
Pretzel Sticks
Step by Step Instructions for Easy Snowman Cupcakes Kids Can Make Themselves:
Start by preparing your cake batter according to box instructions.
Fill your cupcake liners 1/2 of the way full.
Bake cupcakes according to box instructions.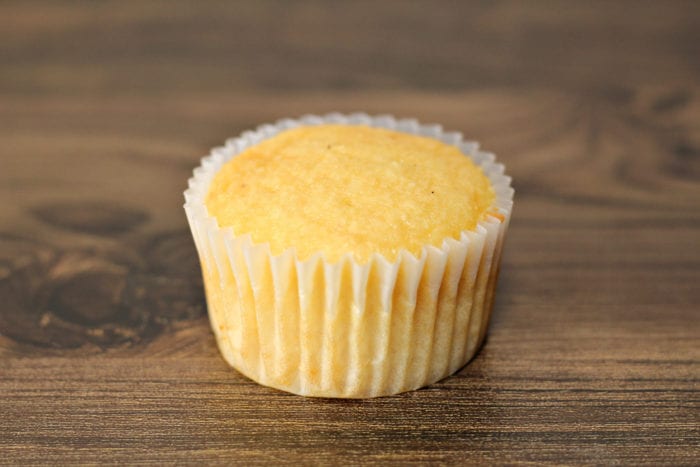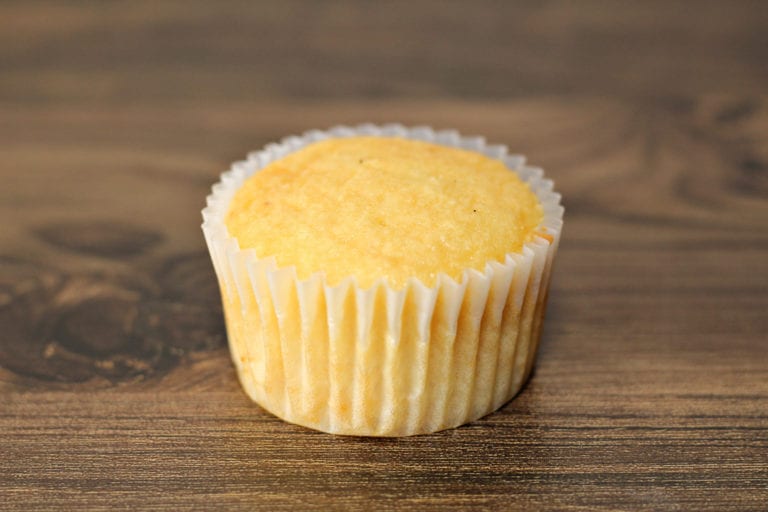 After baking let cool completely.
If you choose to use a icing piping kit, fill your icing bag with your white icing.
Start in the middle of the cupcake working your way out and up with the frosting. Now, this part – let's be honest. If you want your kids to do this all by themselves, then don't expect it to be perfect. As they would say in frozen LET IT GOOOOO!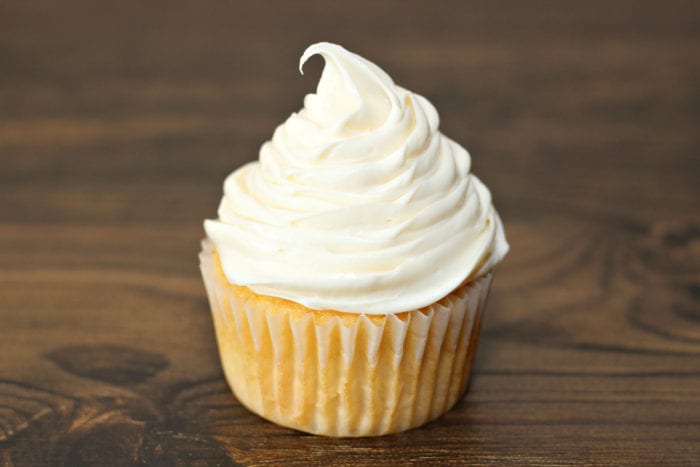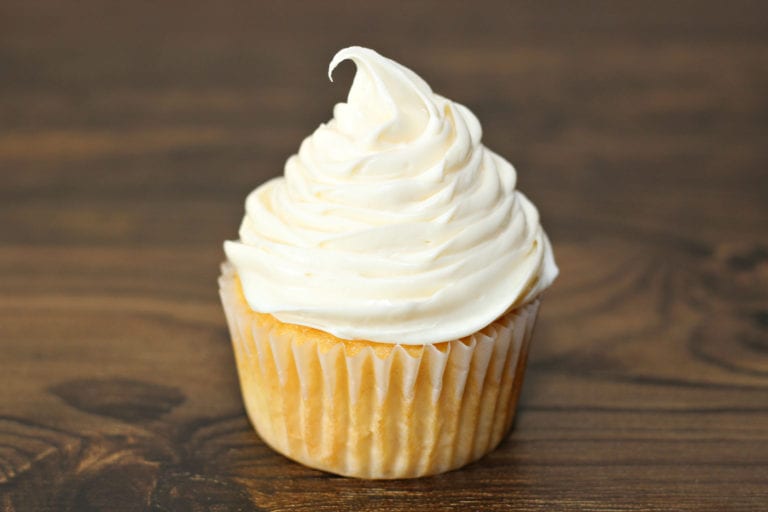 Here's a tip before letting your kids at them – put your snowman cupcakes in the freezer at this point for about 5 minutes to allow the icing to stiffen up a bit before adding the pretzels. That way your kids won't do too much damage. Ha. They totally will anyway.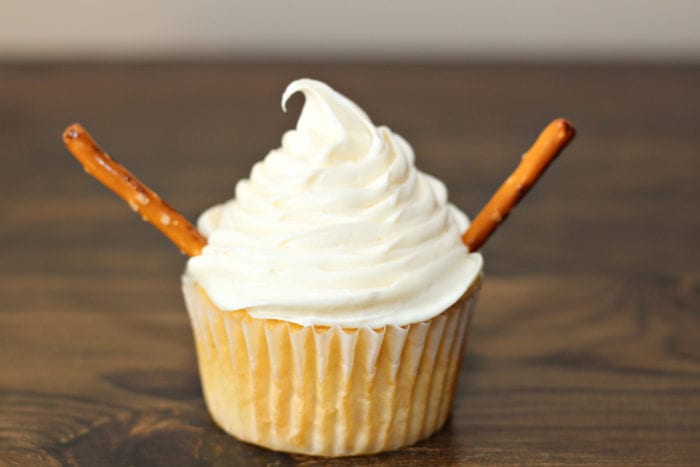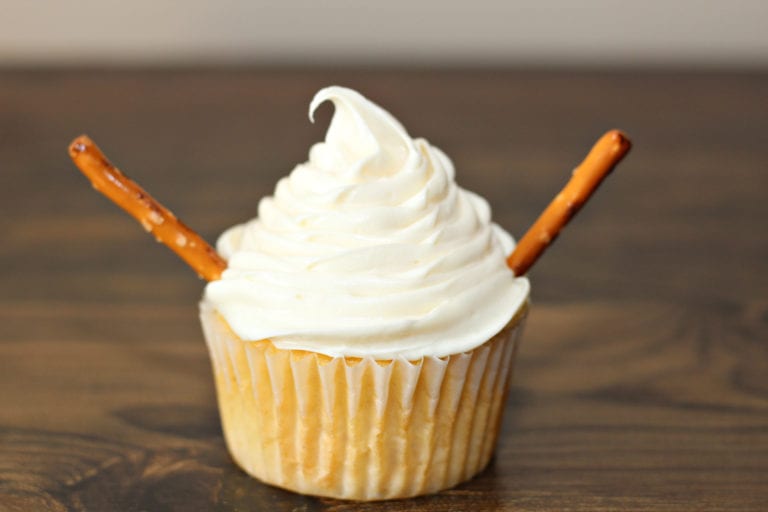 Next add two pretzels to each side of the cupcake for "arms"
Add one candy corn for the nose and several mini chocolate chips for eyes and a mouth.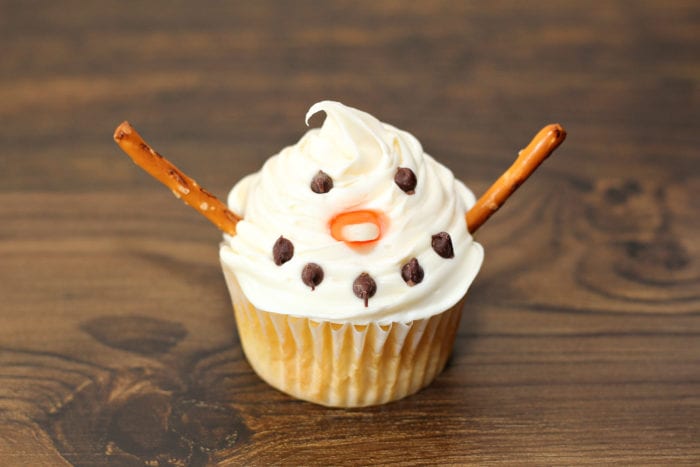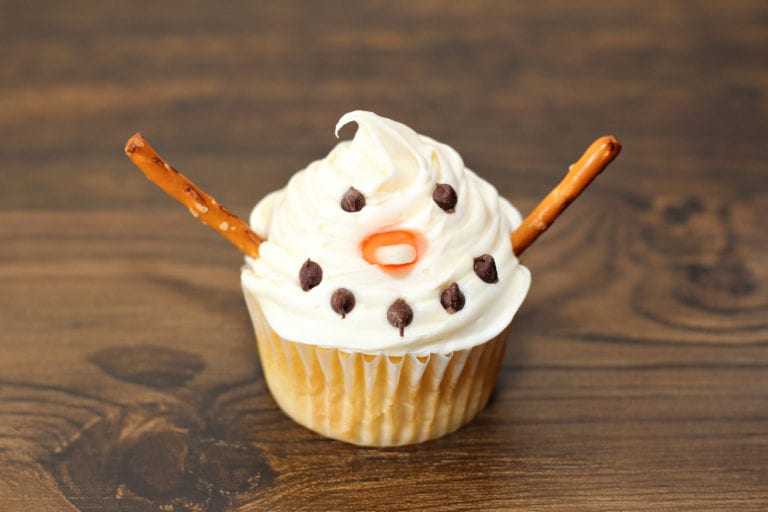 Don't you just love them? I think they are the cutest, and love the fact that they're not too complicated so these are snowman cupcakes your kids can make all by themselves.
Looking for more fun ideas?
MORE FALL AND WINTER IDEAS YOU MIGHT LIKE:
Super Easy Pumpkin Spice Cupcakes
20 Kid Activities To Do Indoors When The Weather Is Bad
15 Crockpot Soup Recipes Perfect For Fall
YOU'LL ALSO LOVE THESE OTHER FUN DESSERT IDEAS:
Super Easy Santa Sugar Cookies
Easy Oreo Thanksgiving Turkey Cookies
Best Ever Homemade Fudge Icing
MY FAVORITE RESOURCES FOR ALL PARENTS:
This post contains Amazon affiliate links. If you click on a link, I may receive a commission. See my full disclosure policy here.
CAN YOU RELATE TO THIS POST? BE SURE TO GET MY BOOK, MOM LIFE: PERFECTION PENDING. IT'S A HUMOROUS LOOK AT PARENTING TODAY THAT'LL HAVE YOU NODDING YOUR HEAD, LAUGHING, AND REALIZING THAT YOU AREN'T ALONE.